Audio Player failed to load.
Try to
Download directly
(9.88 MB)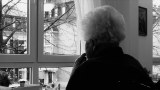 Play
Space to play or pause, M to mute, left and right arrows to seek, up and down arrows for volume.
Image:
Image by Gerd Altmann from Pixabay
On Evenings
with Paul McIntyre
Download Seniors health can be altered by a better window view (9.88 MB)
Download 9.88 MB
Charles Musselwhite is an Associate Professor at the Centre for Innovative Ageing, Swansea University Wales.
His research shows that elderly people have better mental and physical health if they are able to see nature or the activity of life outside their windows.
Full episode 3hr
Evenings

21mins 34secs


Seniors health can be altered by a better window view