Snakes alive! Diamondbacks strike down Phillies, advance to World Series
PHILADELPHIA — Irrational belief is a powerful force.
Three weeks ago, the Arizona Diamondbacks entered this postseason with 84 wins, two dependable starting pitchers, a four-game losing streak, a squad full of rookies and a long-shot dream. Turns out, all they needed was a chance.
On Tuesday night, the D-backs achieved the improbable, the outrageous, the unbelievable, knocking off the defending NL champion Philadelphia Phillies 4-2 in Game 7 of the National League Championship Series. They will fly to Dallas on Wednesday morning to prepare for Game 1 of the World Series against the Texas Rangers (Friday, 8:03 p.m. ET on FOX and the FOX Sports app). That is a real sentence you just read.
And while Tuesday's finale was tense — Bryce Harper and Trea Turner both came to the dish as the go-ahead run in the seventh — the result was definitive. The visitors outplayed their hosts for the second evening in a row. The roaring fans at Citizens Bank Park brought the volume. The Diamondbacks barely noticed.
"We have a really young team, a bunch of 23-year-old kids," Arizona general manager Mike Hazen told FOX Sports amid his club's champagne party. "I don't think they know what they're doing here. I think that irrational belief is that they don't know the other side of the coin. I think it helps us walk into this environment."
Call it a fluke, a flash-in-the-pan, complain about the playoff structure all you want. This Arizona freight train doesn't care. Those 84 regular-season wins — the third-fewest for a World Series team in MLB history — were clearly far from Evan Longoria's mind in the postgame celebration as the 38-year-old grooved shirtless, stepping aimlessly to reggaetón music with a beer in each hand.
He, and the rest of the plucky Diamondbacks, do not care one iota about what we or "Mad Dog" or any of the oddsmakers think.
"Nobody wavered," Longoria asserted during a break between beer showers. "This group, top to bottom, everybody believed. I went to bed last night believing we could do it. People will say I'm lying, but I've had a feeling in my gut. … And we're here."
The postseason is not an exercise in truth. It's a month of coin flips, vibes, hot streaks, fear, momentum, frustration and confidence. A tournament meant to entertain and exhilarate. Rarely does the best team win.
The Diamondbacks clearly understand this, consciously or not, and somehow have channeled that reality into the energy behind their incredible run. A batch of slick misters turning house money into gold. Making the playoffs two years after losing 100 games was already a success. An early-round exit would have ruffled no feathers, made no waves. So with nothing to lose, the Diamondbacks didn't.
"We've been battle-tested, had our backs against the wall for three months," ace Zac Gallen told FOX Sports. "Everyone counted us out, so we were like, 'Who cares? Let's just see what the hell happens. We got into the dance, they bought us a ticket. Let's just f—ing dance and see what happens.'"
Corbin Carroll records final out as D-backs top Phillies in Game 7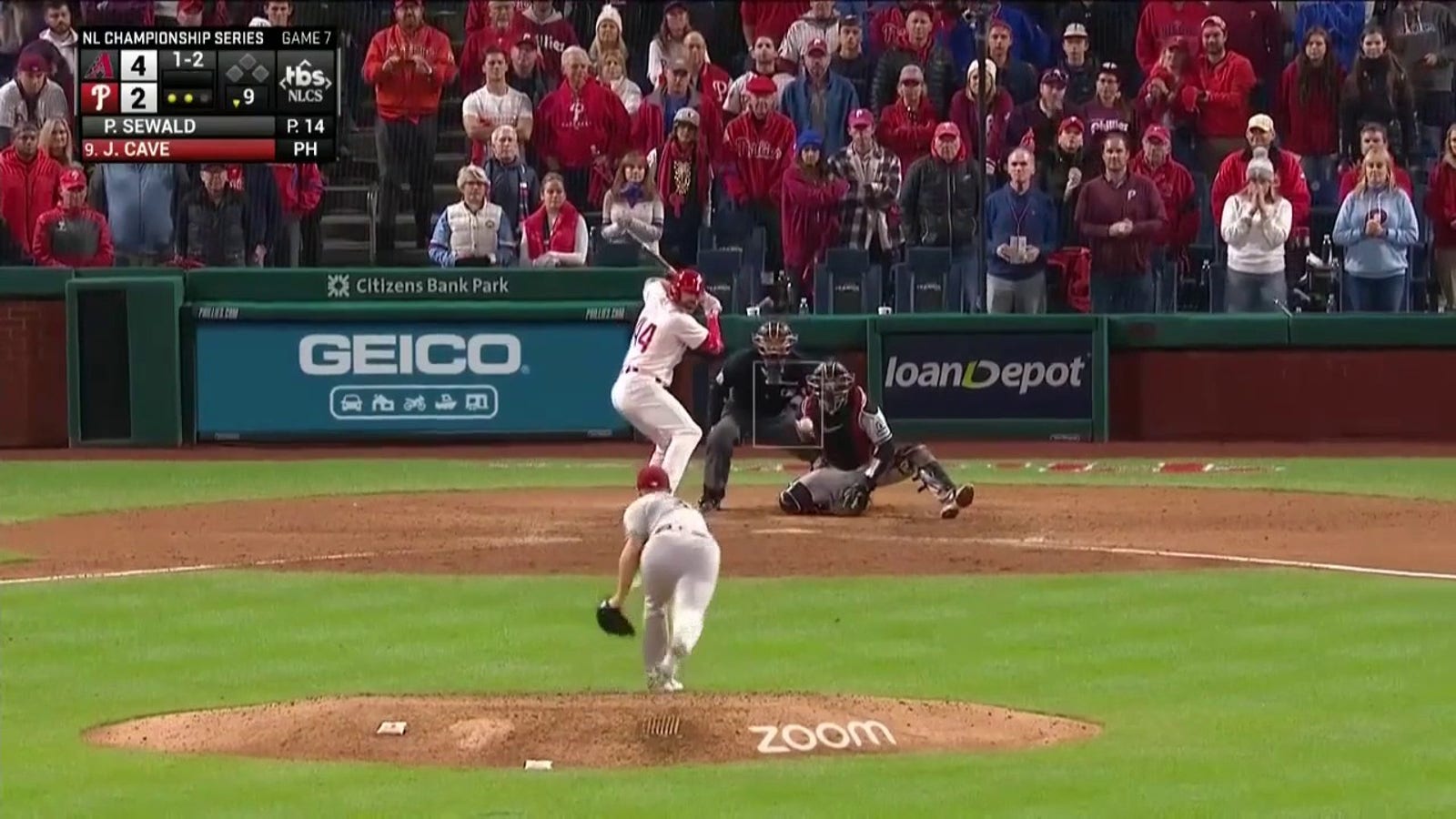 For the past three weeks, the D-backs have taken every potential slight — from anonymous social media haters, to Chris Russo's bold proclamation, to Garrett Stubbs' offhand comment about the Chase Field pool — to motivate themselves into action. Whatever works.
Many fantastic, juggernaut baseball clubs over the years have worked hard to craft an "us-against-the-world" mentality out of nothing. A few 100-win groups have proclaimed "nobody believed in us" upon winning the World Series. But for the Diamondbacks, all that stuff is true. They had doubters, and just enough talent to prove them wrong.
"When you can prove some people wrong — and we all walk around with chips on our shoulder, and I guarantee everybody in this room has been told by somebody that they couldn't do something, and it led [us] down this road to be great," skipper Torey Lovullo said in Tuesday's pregame presser.
[RELATED: Five things we've learned in the Diamondbacks' World Series run]
But belief during a game must stem from somewhere, and in the past two contests, the Diamondbacks have conjured up confidence by jumping out to early leads. In Game 7, that advantage came right away, thanks to a pair of first-inning knocks courtesy of "23-year-old kids" Corbin Carroll and Gabriel Moreno.
After a magnificently good debut season in which he smashed 25 homers and stole 54 bases, Carroll had been kept quiet all series by Philadelphia pitching. He exploded into life at the perfect time, menacing his way to three hits, two runs, two steals and an RBI sac fly.
Corbin Carroll, Gabriel Moreno hit back-to-back RBI singles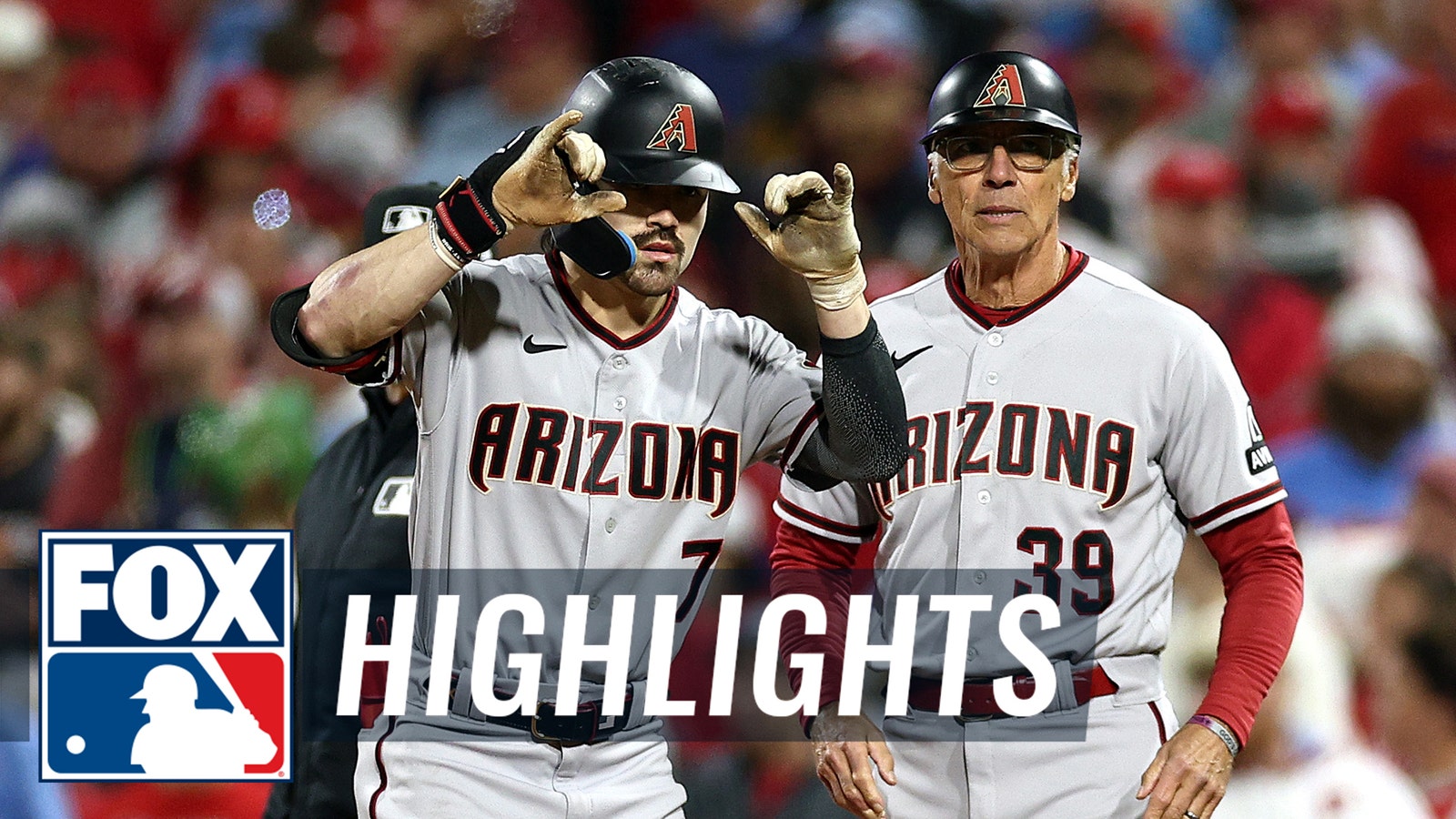 And though the Phillies would strike back with a game-tying Alec Bohm homer in the second and a Bryson Stott RBI double in the fourth, another Arizona rookie kept things close. Starter Brandon Pfaadt wasn't quite as dominant as he was in Game 3, but delivered four innings of two-run ball in a plenty good showing. With runners on the corners and one out after Stott's knock in the fourth, Pfaadt bared down to escape the jam.
An inning later, the cardiac D-backs retook the lead with consecutive RBI singles from Carroll and Moreno. That would more or less be the end of it. After a Carroll sac fly in the seventh made it 4-2, reliever Kevin Ginkel induced flyouts from Harper and Turner with two on in the bottom half of the inning. Philadelphia hardly threatened otherwise.
Arizona's borderline immaculate bullpen locked things down once again, with Joe Mantiply, Ryan Thompson, Andrew Saalfrank, Ginkel and closer Paul Sewald combining for five scoreless innings. They were part of a collective that held Harper, Turner, Kyle Schwarber and Nick Castellanos to a combined 1-for-28 in Games 6 and 7.
After being outclassed in the first two games in Philly, these D-backs had no reason to believe they could roll into Citizens Bank Park, the unfriendliest venue in baseball, and take two straight games from a club that was unbeaten at home in the playoffs. The Phillies were an unstoppable October machine, the Diamondbacks an undermanned assortment of misfit toys.
But as the Phillies crumbled under the pressure of expectation, the Diamondbacks flourished in the absence of it. They played aggressive, carefree baseball. Their pitchers executed. Their defense delivered. Their youngsters played with panache and abandon.
The D-backs were deemed relatively irrelevant, which gave them nothing to lose. But this October, they have proven themselves talented enough to capitalize on their house-money mentality.
And now they're all covered in beer, smothered in cigar smoke, on their way to Texas for only the second World Series appearance in franchise history. They'll be underdogs against the Rangers — but that's just the way they like it.
Jake Mintz, the louder half of @CespedesBBQ is a baseball writer for FOX Sports. He played college baseball, poorly at first, then very well, very briefly. Jake lives in New York City where he coaches Little League and rides his bike, sometimes at the same time. Follow him on Twitter at @Jake_Mintz.
---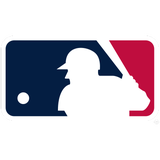 Get more from Major League Baseball Follow your favorites to get information about games, news and more
---