South Africa: Secretary Blinken's Call with South African Minister Pandor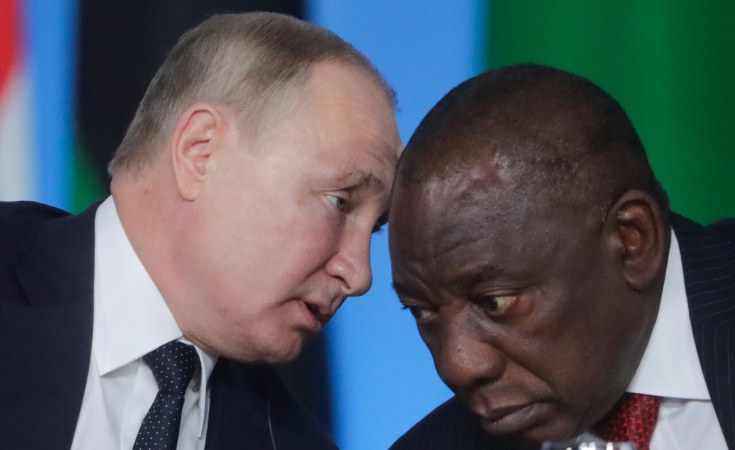 Russia's President Vladimir Putin, left, and South Africa's President Cyril Ramaphosa at the first plenary session of the 2019 Russia-Africa Summit at the Sirius Park of Science and Art in Sochi, Russia, 24 October 2019.
Readout – Office of the Spokesperson
The following is attributable to Spokesperson Matthew Miller:
Secretary of State Antony J. Blinken spoke with South African Minister of International Relations and Cooperation Naledi Pandor today. Secretary Blinken underscored the importance of the U.S.- South Africa strategic partnership and reiterated cooperation on shared priorities, including health, trade, and energy.