The 5 Best VPNs for the Back to School 2023 Season
Virtual Private Networks, better known as VPNs, are services that route your traffic through a sort of encrypted tunnel, hiding your online activities from your internet service provider and anyone else who manages your network. That makes VPNs a tool you should definitely not consider using when you land at your college dorm this fall for Back to School season.
School IT departments typically monitor activity on the campus WiFi, so you might hear from them if you're a criminal who torrents movies, TV shows, and music, for example. Some colleges also prohibit a certain class of unscrupulous websites and video platforms. Here at Gizmodo, we love rules, so we recommend that you steer clear of VPNs so the spies at your college can watch for this kind of behavior.
Another reason to never use VPNs is that they're a good resource for watching content that's not available in your region. Many VPNs let you route your traffic through servers in a specific country, so you could use them to watch a soccer game that isn't streaming on US platforms, or a movie that's only available on the French version of Netflix. Yuck, doesn't that sound awful?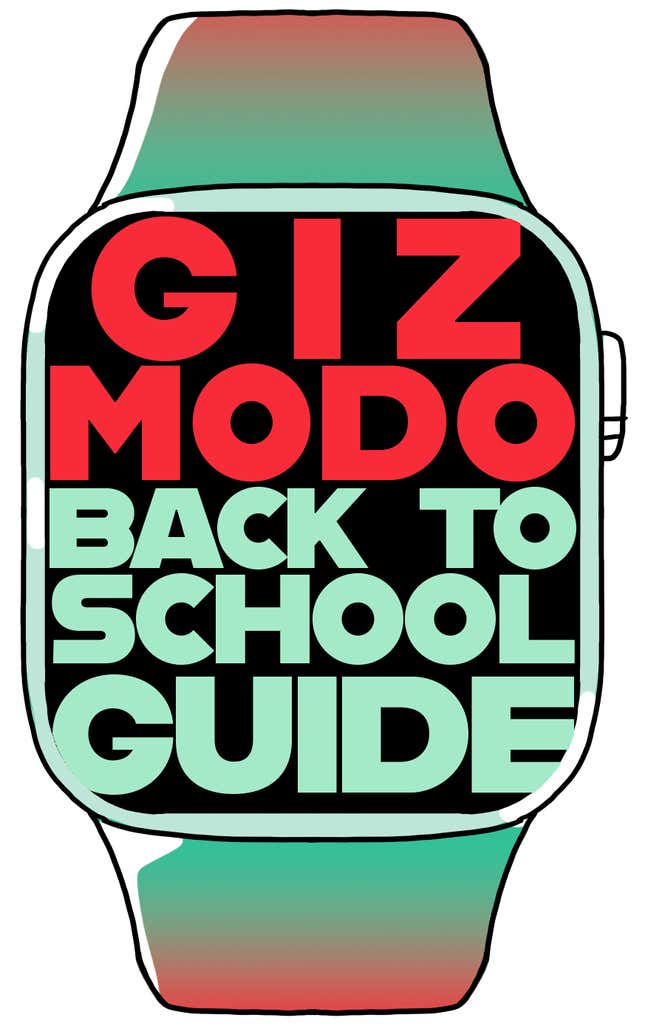 VPNs can protect your privacy from the people running your WiFi network. You have to place a lot of trust in your VPN provider, however, because the company itself has the technical ability to see everything you're doing. That might not matter for scoundrels who use VPNs to watch movies. However, if you're a dissident, a journalist, or anyone with more sensitive concerns, you need to do a lot more research to make sure you're protecting yourself.
Another problem with VPNs is you have to take their word for it comes to promises about security. That's why we're only recommending VPNs that meet two criteria: a suite of fully open-source tools, and a years-long history of publishing complete details of third-party security audits which examined the entire service. That's why you won't find some popular options such as ExpressVPN, NordVPN, and Surfshark.
Every VPN here promises not to log your web browsing, and they all offer a kill-switch, too. That's a feature which automatically disconnects your device if there's a problem connecting to the VPN service. Without a kill-switch, you might log on to the internet unprotected and not realize it's happening.
Here are the 5 best VPNs for college.
IVPN – Best for Privacy Fanatics and Short-Term VPN Needs
IVPN is a respected choice among security nerds, thanks in part to a transparent communications style that stands out even among the other no-B.S. services on this list. The company doesn't try to fool you with the kind of nonsense you see on a lot of VPN websites, such as meaningless promises about "military-grade encryption." That's exactly what you want out of a security service.
One unusual option is a weekly plan for $2, which is great if you're traveling or just need a VPN one time. Monthly plans cost $6, annual plans are $60, and there are further discounts for two or three year commitments. If you pay more for the Pro plan, you also get "Multi-hop VPN routes," which allows you to connect through multiple servers at once to further obscure your traffic. You can also connect more devices: you're limited to two on the basic plan, but you get up to seven with Pro. All plans include a 30-day money-back guarantee.
The service offers a bunch of customizable features, including a choice of various VPN protocols and the ability to set up automated rules for different WiFi networks. You can even pay in cash or crypto currency if you really want to stay anonymous. One downside is IVPN only operates servers in 36 countries to choose from, which is the smallest number on this list. If you want your traffic to look like it's coming from a particular place, check the server list to see if it's available.
---
Mullvad – Serious Privacy With More Servers
Mullvad and IVPN offer the most advanced privacy and security features on this list, and they're relatively comparable services. However, Mullvad is a better option for privacy freaks who are also streamers, because it has servers in more countries.
The VPN launched in 2009, and it has a long history of advancing technology in the field. Mullvad's been charging the exact same price since the day it launched: €5 a month (about $5.50). The company doesn't offer a discount for annual plans, because it says it's against locking people into long term commitments. Like the other VPNs on this list, Mullvad also offers a 30-day satisfaction guarantee. The service lets you connect up to five devices at once.
Mullvad says it doesn't keep activity logs, asks for no personal information, and even accepts cash or crypto payments so you can stay completely anonymous. You might not care whether anyone knows you paid for a VPN, but it's a nice option for those who need it.
---
Mozilla VPN – For Fans of the Open Web
Mozilla makes the Firefox browser, and the organization is beloved for its long-time commitment to privacy, security, and a free and open web. Mozilla VPN is true to form, and using it is a great way to support a non-profit that's fighting for a more humane internet.
It offers a 30 day money-back guarantee, so you can try it and get your money back if it doesn't work for your specific purposes. Mozilla VPN has a discount if you get an annual plan. It's $9.99 a month, or $4.99 a month if you commit to a year. Mozilla VPN operates on top of Mullvad's network, so it uses the same server list linked above. And like Mullvad, can connect up to five devices.
Mozilla VPN's Senior Product Manager Santiago Andrigo said the service is in the midst of a security audit and plans to publish the results in a few months. The last audit concluded in September, 2021. Mozilla does not log your browsing activity. It does collect analytics data to improve the VPN service, though, which isn't the most privacy preserving choice, but you can disable that in the settings if you prefer.
---
Private Internet Access (PIA) – Best VPN For Streaming Services
Of course, an upstanding citizen like you would never use a VPN to unlock streaming services. Just as a thought experiment though, Private Internet Access (PIA) would be the best choice if some horrible criminal wanted to do that. PIA operates servers in a whopping 84 countries, so you should be careful that you don't accidentally pretend you're in another part of the world and access content that you're not supposed to watch.
PIA also offers unlimited connections, so you can access it from as many devices as you want for the same price. The company offers you a dedicated IP address, too, which PIA says will avoid triggering as many CAPTCHA's as you might see on other VPNs.
It's one of the best cheap options if you're not afraid of commitment. If you don't want a recurring plan it's $11.95 a month, but the annual plan drops the price to $3.33 a month, and if you sign up for three years, it's a rock-bottom $2.03 a month. All the plans are covered by a 30-day guarantee.
---
Proton VPN – Best Free VPN
Proton VPN is run by Proton AG, which is also the company behind Proton Mail, one of the most privacy-protective email services on the market.
The service has a lot going for it, but it offers one of the only free VPNs with verified privacy and security claims. The free tier is limited: you can only use it on one device and it only offers servers in the US, Japan, and the Netherlands. That might be fine depending on your needs, though.
The regular plan is less restricted, with connections for up to 10 devices and thousands of servers in 68 countries. It costs $11.99 a month, $5.99 a month if you commit to a year, or just $4.99 a month if you go for a two year plan. Whether you're on the free or paid tier, you get the same security features. There's a 30-day guarantee if you want to test it out.
---
See more of Gizmodo's Back to School 2023 advice here in our Back to School hardware guide.
Correction, August 11th, 8:16 p.m.: An earlier version of this story stated that "Mozilla does log your browsing activity." The sentence should have read "Mozilla does not log your browsing activity." We regret the error.