Theme Park News From Disney, Universal Studios, and More Fan-tastical Destinations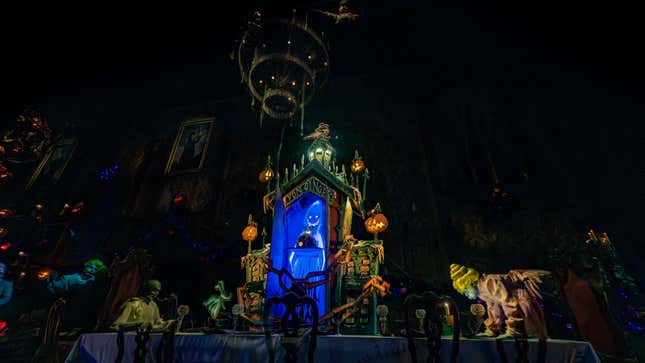 The last remnants of the fall holidays are getting snowed in as theme parks start to announce their imminent winter takeovers.
Australian fan favorite Bluey comes stateside for a special immersive experience at Camp family creativity centers that has us wondering if we have to bring kids along. Families and childless millennial Disney Adults planning on international travel for the holidays or gifting vacations get a bunch of dates from Disney Parks for openings at Shanghai Disney's Zootopia land and Fantasy Springs at Tokyo Disneyland. And Christmas will start by the signal of Buddy the Elf's arrival at the Empire State Building for the film's 20th anniversary.
Here's the latest news from theme parks and immersive experiences.
A new interactive spooky bar concept will sail the seas in 2024 aboard Disney Cruise Line's new ship, the Treasure. We're excited for the spirited libations themed to the universe of Disney's legendary Haunted Mansion attraction and some hauntings in the parlor to get us as chilled as the drinks. For more information check out the Disney Parks Blog.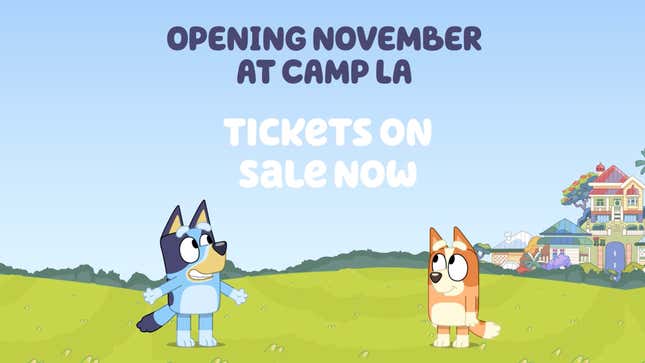 Starting November 6, Camp Los Angeles, a family adventure and creativity center, will host the first immersive experience collaboration with Bluey. Ticketed guests can play Bluey's favorite games, from Magic Asparagus to Keepy Uppy, and show off their best "Dance Mode" moves in Bluey's playroom. There's even a two-story pillow fort and a cardboard box castle in the experience filled with Easter eggs from the show; it also includes a special meet and greet with Bingo and Bluey. Bluey x Camp was just extended through February 2024. You can get tickets here.
See the live fun and raunchy puppet improv show at the Jim Henson studio lot. Tickets here.
Visit the Northridge, CA location to experience Batman: The Dark Knight Challenge and Scooby-Doo and the Spooky Castle Adventure. For tickets visit here.
In our defense, Mariah Carey is holiday magic and she's bringing her Christmas classics on tour, including shows at the Hollywood Bowl in Los Angeles and NYC's Madision Square Garden, so we're honoring her with a spot on our guide. For tickets visit here.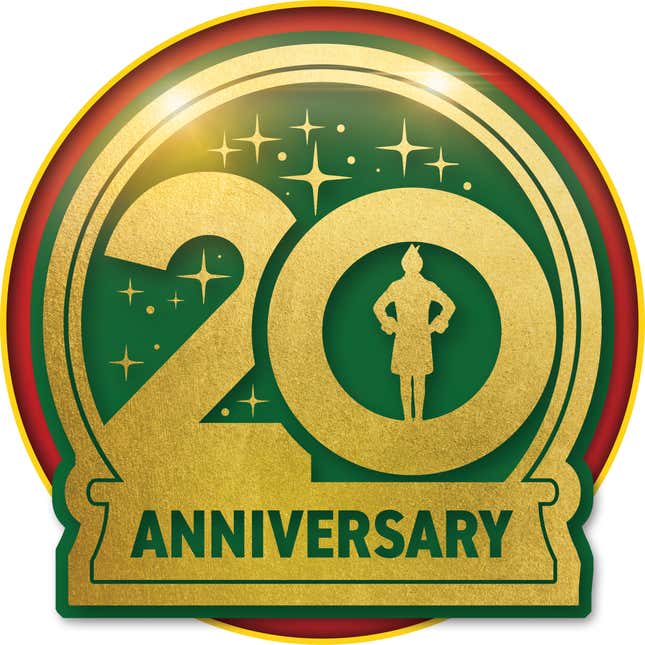 On November 7, the Empire State Building—a key location in Will Ferrell Christmas comedy Elf—will light up in green and yellow to pay tribute to the film's 20th anniversary. Before the lighting at sunset, Warner Bros. Discovery will host a pop-up cart featuring treats inspired by the four food groups (candy, candy canes, candy corn, and syrup)—free for guests who purchase tickets to the building's 86th floor Observatory from 2-5 p.m. ET that day—while supplies last. If you can't make it to NYC, you can watch it all unfold on the Empire State Building live cam.
This event kicks off more holiday fun that also includes the building's Fifth Avenue Lobby Windows, which from November 7-January 1 will display whimsical (and shoppable) Elf-inspired products. Beginning November 10, guests who visit the building's 86th floor Observatory can pose with a life-size version of Buddy himself, and the building will also host Elf screenings December 3, 10, and 17 on the 80th floor. For more information about the Empire State Building, visit esbnyc.com; purchase tickets to Elf screenings here.
There will also be nation-wide screenings and WB Shop special activations for Elf fans throughout the holiday season, extending to other retailers like Loungefly, Hanna Andersson, Pottery Barn, and Hallmark.
Play in the Squid Games at participating Sandbox VR locations nationwide. For bookings visit here.
Theme park reporter Disway80 shared a first look at the Asha meet and greet at Epcot to celebrate the release of Wish. She will be coming to Disneyland on November 22.
The Swiss Family Robinson theme is back at one of the classic walk-through attractions at Disneyland. The Adventureland Treehouse is set to re-open on November 10.
The Frozen, Tangled, and Peter Pan-inspired land opens on June 6, 2024 at Tokyo Disneyland. Here's a time-lapse progress video to see the magic build come to life.
The Disney Parks blog released what festive treats to expect at Walt Disney World's annual Magic Kingdom holiday after-hours event. For more info visit here.
Yep, it's time for all of the holiday meals and treats at Disney Parks. We love the Festival of Holidays at Disney California Adventure for having so many options from multi-cultural celebrations.
On December 20, 2023, Shanghai Disney opens its doors to its Zootopia-themed land complete with a new attraction Zootopia: Hot Pursuit, which will take guests on a adventure through the different biomes seen in the film.
We're expecting that guy in the big red suit to show up—and that Grinchy fella—starting November 24 when the holidays kick off at Universal Studios Hollywood.
Now that the year-round horror destination has announced its official name, keep an eye out for Universal Horror Unleashed to open in Las Vegas' AREA15. Earlier this year, AREA15's CEO Winston Fisher said in a statement, "AREA15 curates a constellation of best-in-class experiences. Universal's never-been-done-before concept will be a perfect fit because our guests know they can expect fresh, exciting entertainment at AREA15." Hopefully that means fresh, exciting, and scary in this case.