'Thrill kill' or act of mercy? Motive in dispute after aged care worker admitted murdering elderly resident
A Supreme Court judge will be asked to decide whether the murder of an elderly resident at an aged care facility in WA's Great Southern, was a "thrill kill" or a "mercy killing".
Key points:
Jacob Hoysted admitted murdering Monica Stockdale
The state says it was planned, but he says it was impulsive
A trial of issues will be held to resolve the dispute before sentencing
Jacob Anthony Hoysted, 20, was due to be sentenced today for the murder of 70-year-old Monica Stockdale, who lived at the Baptistcare Bethel facility in Albany.
She died in November last year, but the cause of her death only became clear weeks later after a post-mortem examination was conducted.
That led to Hoysted, who had worked at the facility for only a week prior to her death, being charged with her murder and taken into custody.
In May this year he pleaded guilty, and today it was expected that the circumstances surrounding Ms Stockdale's death would be aired publicly for the first time.
Murder motive in dispute
However, at the start of proceedings it was revealed there was a dispute between state prosecutors and defence lawyers about the facts of the case — specifically about Hoysted's motive.
Prosecutor James Mactaggart said the state planned to allege that Hoysted, who was 19 at the time of Ms Stockdale's death, had "an interest in murders" and "wanted to find out what it was like to kill someone."
The court also heard the state wanted to allege that Hoysted formed the intention to kill before committing the murder — at the latest, before his arrival for work that day.
"It is alleged there are aspects of the offence that show a good deal of planning, before during and after," Mr Mactaggart said.
But Hoysted's lawyers said those issues were disputed by their client.
Defence barrister Simon Freitag S.C said Hoysted "erroneously" believed Ms Stockdale was deteriorating and that ending her life was ending her suffering.
He also said Hoysted maintained that the murder was "impulsive" and not planned.
Trial of issues to be held
Mr Freitag told the court both of the issues — whether the murder was "a thrill killing" or a "mercy killing" — would impact on the sentence Hoysted would ultimately receive.
It was decided a "trial of the issues" would be required at which, the court heard, Hoysted was likely to testify.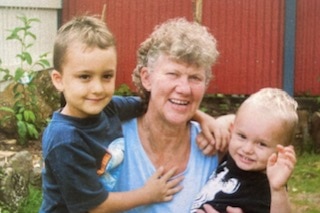 The court heard his interviews with police would also be played at the trial, which would be heard and determined by a judge sitting without a jury.
A date for the case was yet to be set, but Hoysted, who appeared in person for today's hearing, was again remanded in custody until he faces court again next month.
Posted