Top NFL Draft Prospect Jalen Carter Turns Himself In, Poses For Mug Shot
Music
Music

Ex-UGA Star Jalen Carter
Turns Himself In
… Poses For Mug Shot
3/2/2023 6:50 AM PT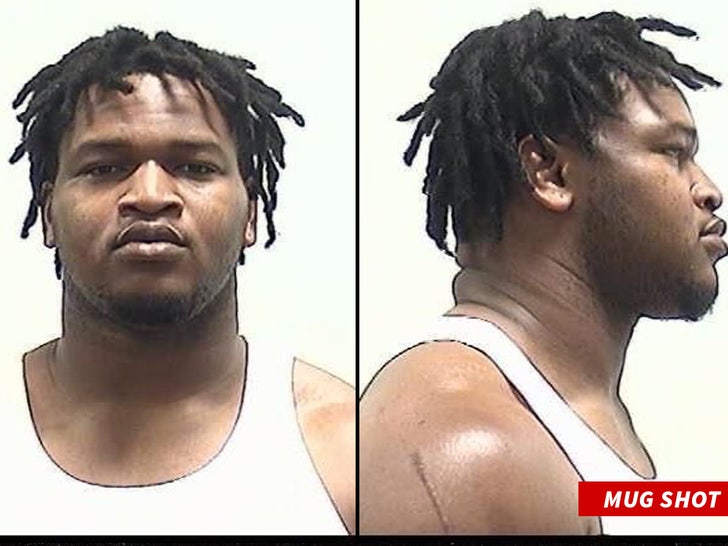 Top NFL prospect Jalen Carter — the potential No. 1 overall pick in next month's draft — turned himself in to police on Wednesday night … posing for a mug shot — before quickly being released.
The former Univ. of Georgia star defensive lineman was booked at 11:33 PM, according to jail records — just hours after the Athens-Clarke County Police Department issued warrants for his arrest for his alleged role in a January car crash that killed two people.
The records show Carter was released just 16 minutes after he was initially booked. He's facing misdemeanor charges of reckless driving and racing.
In his mug shot, Carter — wearing a white tank top — appeared to be emotionless and stoic.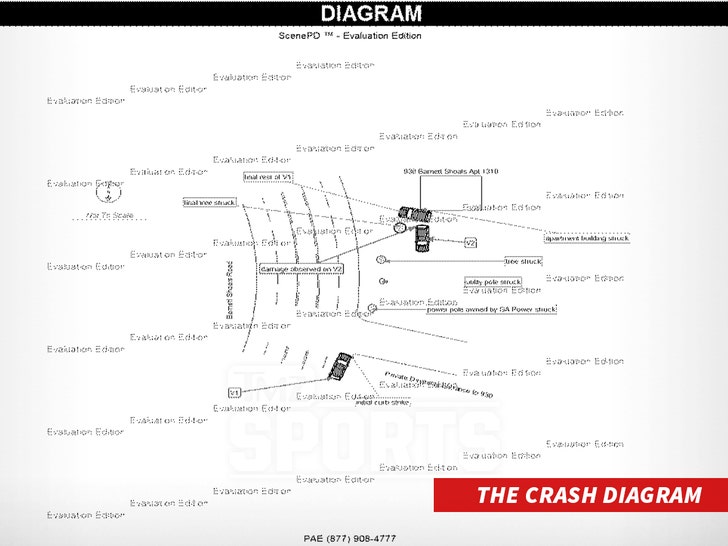 As we reported, cops have accused Carter of racing UGA staffer Chandler LeCroy in a 2021 Jeep Trackhawk … before LeCroy's 2021 Ford Expedition veered off the road and crashed into power poles and trees.
Police said in a statement Wednesday morning, an investigation into the crash showed both Carter and LeCroy "switched between lanes, drove in the center turn lane, drove in opposite lanes of travel" — adding that LeCroy reached speeds of 104 MPH before the accident.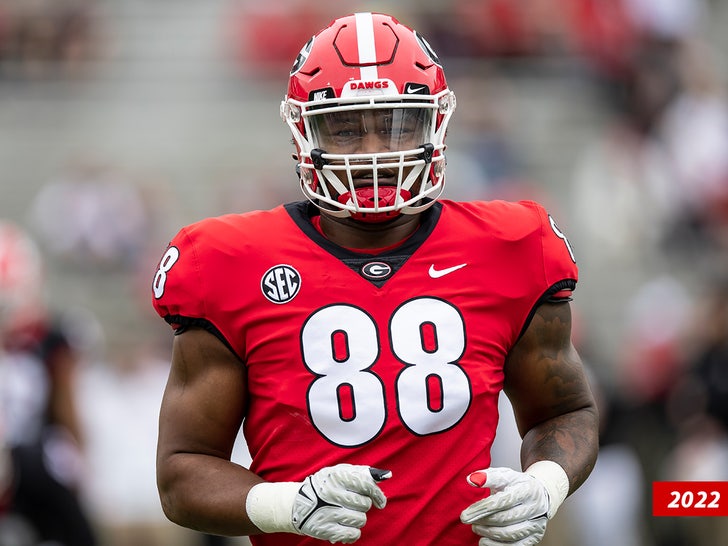 Carter, who was at the NFL's combine in Indianapolis when the arrest warrant was made public, immediately left the league's scouting event to head back to Georgia. He later said in a statement, "There is no question in my mind that when all of the facts are known that I will be fully exonerated of any criminal wrongdoing."
Carter was a key contributor at UGA for the past three seasons … and had been seen as a possible target for the Chicago Bears with the No. 1 overall selection in the April 27 NFL Draft.