11:54

Alex Mistlin
An alliance of Liberal Democrat, Conservative, independent and Green councillors is set to oust Labour in Durham at the council's AGM tomorrow.
Not only will the council be run by a non-Labour administration for the first time, it will also have its first ever female leader, the Liberal Democrat Amanda Hopgood.
The partnership was confirmed today following the signing of a memorandum of understanding (MOU) between the various political party and independent groups within the joint administration. The MOU mandates for an an annual rotation of the leadership role between the partner groups.
In a statement, the "joint administration" said they are "willing to work with any and all groups for the good of County Durham" but Labour (which remains the largest party with 53/126 council seats) says it has been "excluded from talks".
Carl Marshall, the leader of Durham Labour group, said:



To be excluded from talks between other political groups is not only disappointing, it threatens to destabilise the significant progress we have made in laying the groundwork for 30,000 new jobs across Durham.
The "joint administration" is the latest cross-party alliance to take control of a council after a result of no overall control at the 2021 local elections after similar outcomes in Bristol, Oxfordshire and Lancaster.
Speaking at the signing of the MOU at County Hall in Durham, Hopgood said:



Our partnership represents a wider cross-section of the county than any previous administration and that reflects how the public voted. We will be hitting the ground running as we strive to improve County Durham, bringing in jobs and investment while ensuring that our residents are consulted and listened to.
Updated


11:11
North Tyneside's director of public health, Wendy Burke, has issued a statement saying that, although the area features on the government's Covid hotspots guidance, no local travel restrictions are in place. She said:



Following the national coverage of recently revised guidance, we have met with national officials and confirmed there are no restrictions on travel in or out of North Tyneside.

There are no local lockdowns.

In areas where the new Covid variant is spreading we are all working together to boost testing and vaccination and to support self-isolation.

There are sensible public health precautions people can take as individuals in line with the sorts of advice we have all been following throughout the pandemic.

We will keep sharing that and working with national officials to make sure people understand what they need to think about as they go about their daily lives.

11:07
The Conservative MP Rob Roberts, who faces a six-week suspension from the Commons for sexual harassment, has said he recognises that unwanted sexual advances he made to a member of staff were a "breach of trust". He also indicated that he wants to stay on as an MP.
In a statement on his website, Roberts said:



In the first half of 2020, I was in a particularly challenging place personally and had taken the decision to leave my marriage of 15 years and come out as being gay. At around the same time, I asked a male member of parliamentary staff to dinner in the hope of striking up a personal relationship. I recognise that this breach of trust in the MP-staff relationship was completely improper and should not have happened.

I apologised at the time and do so again to the complainant but also to my colleagues, family and most importantly my constituents.

I will continue to do my utmost to serve my constituency as I have over the past 18 months since my election, and this judgement will not alter my resolve to ensure that the people of Delyn get the assistance they need with pressing local issues. It is the greatest honour of my life to represent the constituency in which I grew up and have lived my whole life, and I will work tirelessly to restore any faith which has been lost by this ruling.

I have no further comment to make on the situation and will continue to go about my non-parliamentary work as before, providing as much assistance and representation to my constituents as I can.

11:02
Sadiq Khan, the Labour mayor of London, has urged the government to let younger people get vaccinated early in areas where the Indian variant of coronavirus is spreading. He said:



This morning I met with vaccines minister Nadhim Zahawi, alongside mayors from across the country.

I raised the need for clarity on the government's guidance and support for those living and working in Hounslow [a Covid hotspot], and also the impact of new guidance on Heathrow airport.

Surge testing is taking place and more vaccines are being made available, and it's vital that anyone who is offered a test or a vaccine takes it as soon as possible.

I also continue to urge the government to increase the availability of the vaccine to younger age groups where this variant is spreading.

11:02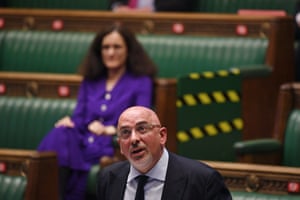 10:50
Sir Peter Soulsby, the Labour mayor of Leicester, says the city has been told by the government that it was included in the list of places covered by new Covid hotspot guidelines by mistake. He has posted a link to a statement by Prof Ivan Browne, the city's director of public health, that expands on the statement put out by the council earlier. (See 2.16pm.)

10:23
According to ITV's political editor, Robert Peston, in his Commons evidence tomorrow Dominic Cummings will allege Boris Johnson said "Covid is only killing 80-year-olds" when delaying lockdown in the autumn. Peston has written this up on his blog.

10:19
Tory party co-chair Amanda Milling accepts Singh inquiry recommendations and apologises 'to anyone hurt by discriminatory behaviour' by party
Amanda Milling, the Conservative party co-chairman, has accepted all the recommendations of the he Singh report into Islamophobia and other discrimination in the Conservative party (see 10.29am and 12.34pm) and issued an apology "to anyone who has been hurt by discriminatory behaviour of others or failed by our system".
(Does this cover the use of discriminatory language by Boris Johnson? [See 11.23am.] If it does, her apology is a fuller one that his own, cursory "sorry for any offence taken" version".)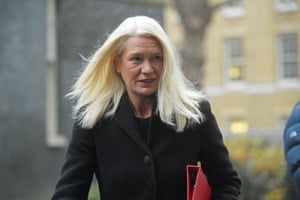 10:05
What vaccines minister Nadhim Zahawi said when asked to clarify local Covid hotspot guidance
Andy Burnham has asked the government to clarify its guidance for Covid hotspots. (See 2.47pm.) Jonathan Ashworth, the shadow health secretary, made the same request in the Commons earlier, asking, for example, if people living in one of these areas should leave for a half-term break, or to visit relatives over the bank holiday weekend. Nadhim Zahawi, the vaccine deployment minister, was replying, but he did not any answers that were particularly clear. For the record, this is what he said in response to Ashworth.



What we're asking people to do in those affected areas is to be cautious, is to be careful.

So, on visiting families, meet outside rather than inside where possible. Meeting indoors is still allowed, in a group of six or two households, but meeting outdoors is safer. Meet two metres apart from people you don't live with, unless you have formed a support bubble. This includes, obviously, friends and family you don't live with.

So, yes, people can visit family in half term if they follow social distancing guidelines. The guidelines include specific sections on meeting friends and family.

Avoid travelling in and out of the affected areas, as the prime minister said on the 14th, unless it is essential for example, for work purposes.
This is what Justin Madders, a shadow health minister, said in response.

09:47
Burnham calls for further clarification over Covid hotspot guidance so people have 'no doubt whatsoever' what they're meant to do
At his press conference Andy Burnham, the mayor of Greater Manchester, supported what David Greenhalgh said about the government's guidance for Covid hotspots. (See 2.28pm.) But he went further too.
Burnham described the guidance as a "fairly major communications error" that had caused "huge amounts of confusion". He said:



Nobody in our system was told about this change in the presentation of the guidance … There's been a huge amounts of confusion across the system and this would appear to be, in my view, a fairly major communications error of the kind that we saw a lot of last year, but we haven't seen recently.
He said the government should issue further clarification today, so people in the areas affected knew exactly what they were meant to do. He said:



The government does need to issue a further clarification today exactly what it means by the guidance, so that the residents of Bolton and beyond are in absolutely no doubt whatsoever what is being asked of them.
He urged the government to rule out a return to local lockdowns. "There will be a concern out there today that this is a local lockdown by stealth, or the first move back to local lockdowns or to the reintroduction of the tier system," he said. He said the government should be explicit about ruling this out.
He said, given that the government is now admitting that the threat varies locally, schools should be allowed to require pupils to wear masks. The national guidance says this is no longer necessary, and Burnham said schools had been told they had to stick this. They should have more flexibility, he said.