Super Mario 3D All-Stars is now available on the Nintendo Switch and there's even a day-one update to go with it.
If you're still on the fence and are curious to know more about the anniversary collection from a technical standpoint, it might be worth watching Digital Foundry's analysis of the collection in the video above.
John Linneman sums it up as a package that's "competent and reasonable enough" but feels Nintendo "could have done so much more with these games". Here's the full breakdown:
Super Mario 64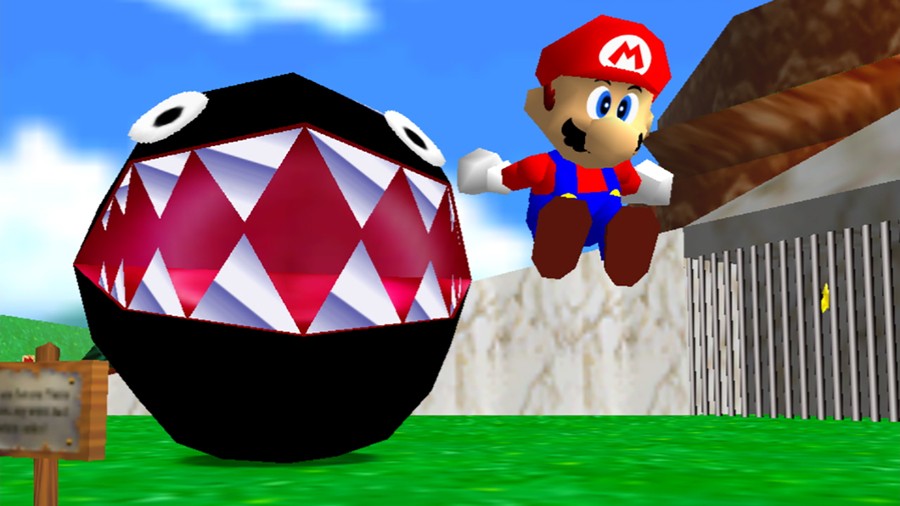 In terms of resolution, Super Mario 64 has gone from 320×240 to 1280×720 and is 720p across both docked and handheld modes. As for frame rate, this game is capped at 30fps.
Linneman points out how this "doesn't quite make sense" as "even unofficial homebrew ports" are 16:9 and 60fps. Despite this, the game still looks incredibly sharp on the Switch. Part of it is thanks to the higher resolution fonts and HUD artwork.
"While the art enhancements are certainly welcome, the lack of a 60 frames per second mode, combined with the original 4:3 aspect ratio and incaccurate texture filter makes it difficult for me to play this over the original version. Of course, it's better than the previous Virtual Console releases, so that's something."
Super Mario Sunshine
Super Mario Sunshine jumps from 480p to a "full 1080p" and the aspect ratio is bumped to 16:9 (unlike Super Mario 64). As a result of this, the HUD elements now take up less screen space as they've been pushed out to the edges.
Like Super Mario 64, the UI has been recreated at a higher resolution – with sharped fonts and art design. Textures have also improved and there's superior video sequence playback, with "some kind of AI upscaling" used to make cinematics look a little better.
Where this particular game falls short is the frame rate. It's capped at 30fps, just like the original. John says it's "disappointing" considering how early prototypes of Sunshine were originally shown at 60fps and the homebrew community has also been able to double the frame rate.
One side effect of the Switch version is that there are now "mild frame pacing issues" – meaning it's not even as fluid as the original release. In saying this, it's still apparently the best of the three games in this collection.
"Super Mario Sunshine benefits the most from this remaster – the wider aspect ratio and sharper distant detail makes it easier to parse its large levels, it works really well, plus the new art is always appreciated. To me, it feels like this game received the most effort, even if the frame rate isn't quite what I'd like to see."
Super Mario Galaxy
Super Mario Galaxy is described as the "second-best" in this collection. It also aims for a "full 1080p" and appears to use resolution scaling based on on-screen activity – meaning the image quality isn't always the best. In terms of frame rate, it's the only one of the lot that runs at 60fps.
Video sequences have been re-rendered at a higher resolution, and menus and HUD elements have received a fresh lick of paint. One downside is that colour gradients and transparency effects (used to create the illusion of space) have "significant" colour banding and this may be distracting to some players.
Apart from this, John says the performance of Galaxy is "pretty much perfect" and "feels great to play".
"Mario Galaxy then is perhaps second place as it replicates the experience complete with a high frame rate at a much higher resolution – solving the poor output issues of the original Wii, it's just a shame about the colour banding which does detract slightly from the presentation at points."
For the full technical analysis, check out the video above. How have you found Super Mario 3D All-Stars so far? Share your thoughts below.
Source:Nintendo Life