What we learned in MLB this week: Cardinals' pitching, Nolan Arenado real concerns
Every Thursday, Jordan Shusterman takes a look at one thing from each MLB division that we've learned from the past week of action.
AL East: Masataka Yoshida has arrived
I've been bullish on Yoshida for a while. I ranked him among last winter's top 30 free agents weeks before he was officially posted with the hopes that he would indeed make the leap to MLB as he reportedly intended. His track record in Nippon Professional Baseball was so overwhelming that I had supreme confidence his bat would translate against big-league pitching. That said, even I was surprised to see the $90 million he received from the Red Sox. I wasn't side-eyeing the deal as a gross overpay like a reportedly healthy percentage of the industry was, but the massive deal did catch my attention as a sizable commitment for any player — a hitter in particular — making the jump from NPB to MLB. The way I saw it, though, was that with more pressure from such a sizable contract came even more promise. That is, Boston must believe he's going to be really good.
Over his first couple weeks, Yoshida looked overwhelmed at times. His trademark plate discipline was still in place, but he failed to impact the ball with any sort of consistency. Reaching base is cool and valuable, but Boston was clearly counting on him to be a legitimate run-producer, not just a table-setter. Over his first 13 games, Yoshida hit .167/.310/.250.
Masataka Yoshida crushes solo home run versus Blue Jays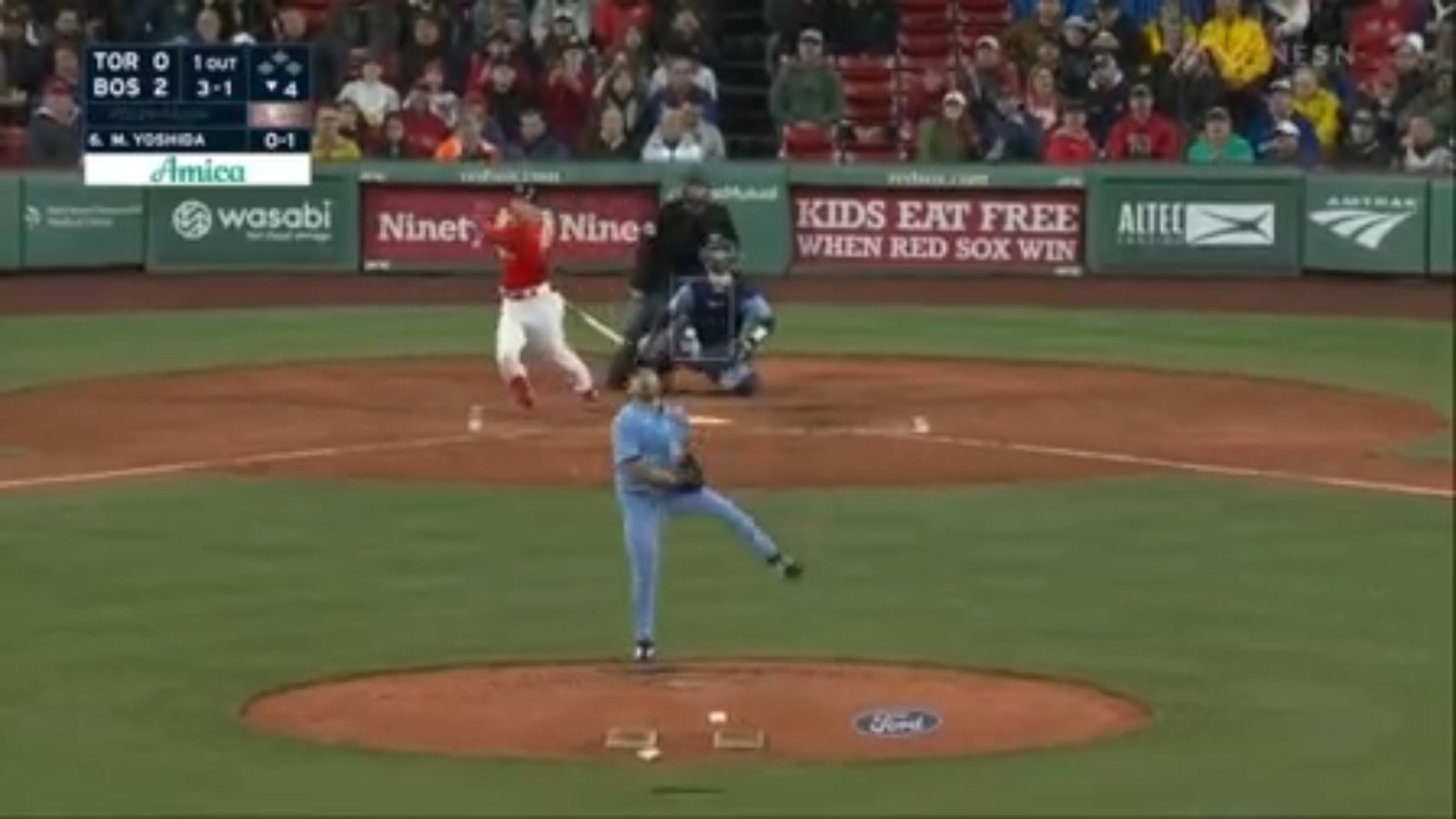 As optimistic as I was on Yoshida, I was prepared to give him a couple months to find his footing in the majors and return to his raking ways. There are surely slumps to come, but "Macho Man" is already starting to flex on opposing pitchers with regularity. We didn't have to wait long at all. Over his past 13 games, Yoshida is slashing .431/.474/.765 and has hit safely in each contest. That'll play.
Whether a Yoshida run at Rookie of the Year is enough to propel Boston into the postseason picture in the gauntlet that is the AL East remains to be seen. The Red Sox roster has plenty of flaws. So far, Yoshida is one of its biggest strengths.
AL Central: Twins lineup is heating up … except for Carlos Correa?
Minnesota has jumped out to a nice lead in the division, thanks primarily to a pitching staff that has been simply marvelous. But for a team now sporting a "Land of 10,000 Rakes" fishing jacket to celebrate home runs, who exactly is doing the raking?
Byron Buxton (of course) and Joey Gallo (oh?!) are leading the charge. Gallo is hitting just .213, but a good .213 — the kind that comes with a .639 slugging percentage that triples the previous number, much more in line with the All-Star potential he demonstrated just two seasons ago and a marked upgrade over the .357 mark he mustered in his dismal 2022. The Twins will probably need Buxton to play outfield at some point to be at their best, but he's more than fulfilled his obligations as a full-time designated hitter as they ease him into the season following knee surgery last fall. They have designated him to hit, and he's done just that, posting an .872 OPS with seven homers to tie Gallo for the team lead.
Notably absent thus far in the run production efforts has been Correa, the star shortstop whom the Twins miraculously retained this past winter following failed deals with both the Mets and Giants due to long-term concerns about his surgically-repaired ankle. The good news is that we haven't heard a peep about Correa's ankle — or back, for that matter — bothering him one bit! The bad news is that he had a .634 OPS in April and hasn't exactly been tearing the cover off the ball. Correa had a .633 OPS in April of 2022 and went on to have a great season, so I'm not saying a cold start should doom him moving forward. It's just been odd to watch him be such a small part of Minnesota's success in the early going, at least on the field. I also am confident that he continues to make an impact as a leader in the clubhouse, as demonstrated in this behind-the-scenes clip following a recent victory:
AL West: The Angels are painfully average
It was no secret how important this season would be for the Angels with Shohei Ohtani's free agency looming and Mike Trout's memories of the postseason getting more and more distant. There is no time to waste — every game brings Ohtani closer to the open market, likely no matter what but especially as long as the team remains out of serious contention.
Through five weeks, the Angels are just OK. If you want to call them a good team based on the obvious high-end talent, the solid plus-24 run differential and their respectable standing in the wild-card race, that's fine. Ohtani might win a Cy Young while hitting 30 homers, which is completely absurd. Mike Trout is striking out a bunch, but he's quietly running a .971 OPS. Veteran additions Hunter Renfroe and Brandon Drury have helped lengthen the lineup as planned. The Patrick Sandoval breakout may indeed be happening as many had hoped. Top prospect Zach Neto has held his own at the highest level since being pressed into action despite minimal pro experience. The bullpen is thin, but the back-end of free-agent additions Matt Moore and Carlos Estévez have generally delivered the stability that the Angels paid for.
Angels' Mike Trout crushes go-ahead home run in ninth inning vs. Cardinals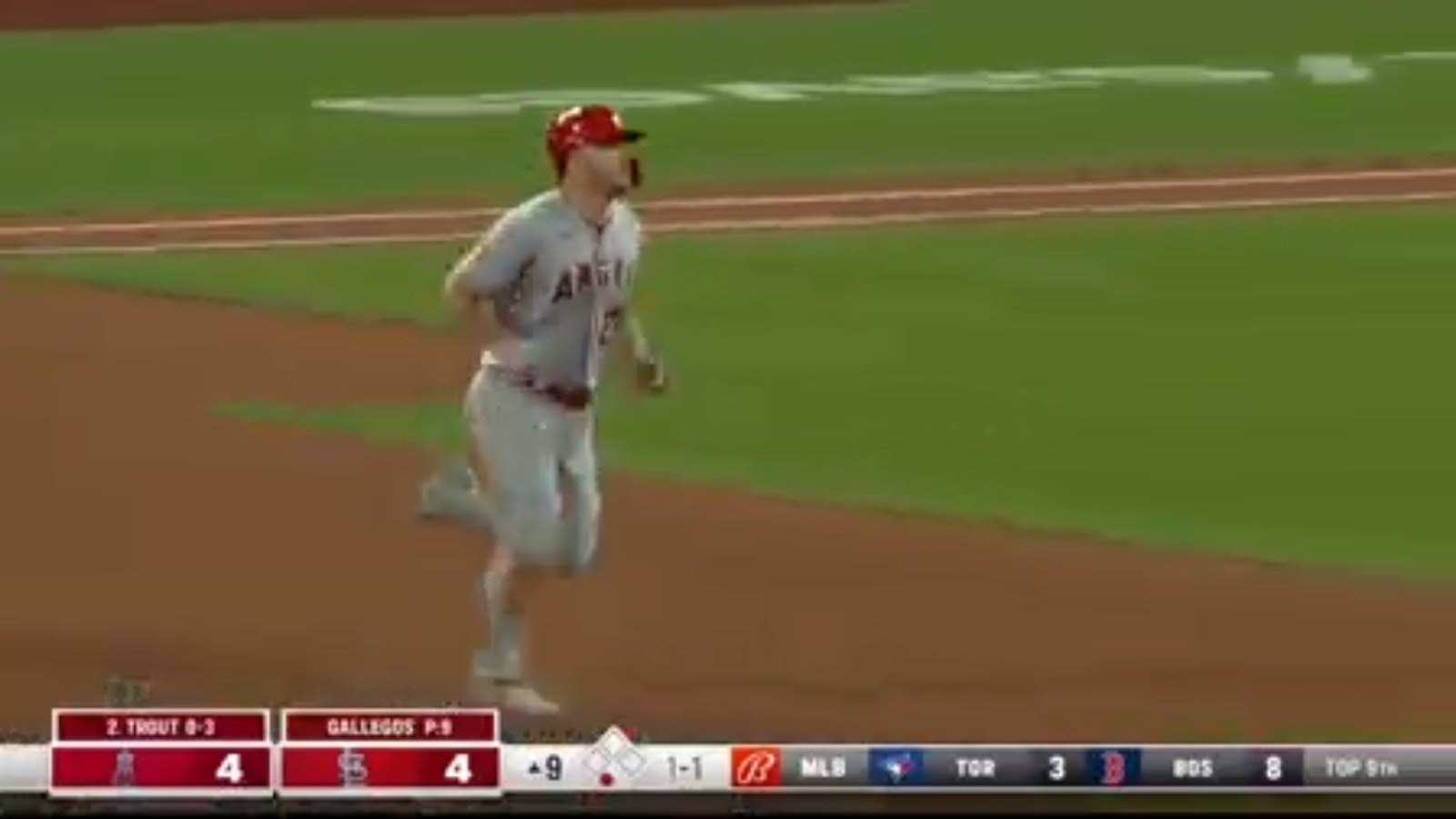 On the flip side, Anthony Rendon's OBP skills are intact, but the power outage is troubling: his .289 SLG% ranks 172nd out of 177 qualified hitters. The three southpaw starters behind Sandoval in the rotation have struggled to varying degrees, with Reid Detmers seeming the most likely to turn it around. The season-ending injury to standout rookie catcher Logan O'Hoppe was a gut punch, and is going to seriously test the club's depth at a crucial position. Recent revelations on the offensive side have either been on the injured list (Jared Walsh) or not nearly as productive as many projected (Taylor Ward).
Now is not the time for mediocrity. If the team was definitively good, perhaps one last hurrah with Ohtani and Trout could result in October baseball for the Angels. If the team turned out to be undeniably bad, a trade of Ohtani in July could hypothetically refresh a poor farm system in one fell swoop, or at least bring in MLB-ready young talent to help compete around the incumbent Trout. Instead, the Angels are treading water amid the AL wild-card waves that aren't going to get any easier to navigate as the year goes on. This is the worst possible season to be stuck in the middle, without an obvious direction to steer the franchise toward. But here they are. I'm eager to see where they are at a month from now.
NL East: Ronald Acuña Jr. is all the way back
No need to complicate this one. Acuña is Acuña, again. Sure, the version we saw last year in his first season back following his ACL tear was still a 24-year-old All-Star with occasional flashes of brilliance. But the Acuña that took baseball by storm as a rookie in 2018 and almost went 40/40 in his sophomore season? That guy?
He's so back:
Arguably even more exciting than watching Acuña demolish baseballs to his full potential again is seeing him run with reckless abandon like he used to — he's leading MLB in steals and having a whole lot of fun doing it.
If Matt Chapman is the leading MVP candidate in the AL through one month, Acuña, who's hitting .355/.444/.595 and leading his league in both bWAR and fWAR among position players, is in tremendous position in the NL race. I never had any doubt that he could return to this ridiculous level of play, but it's been pure joy to remember just how special he can be on a nightly basis.
NL Central: Is this Cardinals season salvageable?
It's May 4th and the St. Louis Cardinals are in last place. Moreover, they've looked like a last-place team for much of the season. Along with the White Sox, St. Louis has been baseball's most disappointing team — at least among clubs that aren't ridiculously injured up and down the roster (hello, Yankees).
Unlike the White Sox, who are following up an ugly 2022 campaign with an even uglier 2023, the Cardinals entered this year with high expectations after winning 93 games and another division crown last season. While there were reasonable concerns surrounding the pitching staff relative to other NL contenders, it also seemed realistic to expect the wealth of talent on the position player side — both at the plate and in the field — to outweigh the deficiencies on the mound.
… or nah.
Jordan Montgomery has been the only reliable starting pitcher. Miles Mikolas, who just signed an extension before Opening Day after being selected an All-Star for the second time last year, has allowed more hits than any other pitcher in the NL. Closer Ryan Helsley hasn't exactly been in All-Star form, either.
Beyond the subpar run prevention, the top concern has to be the ice-cold start for Nolan Arenado. Paul Goldschmidt, Arenado's buddy across the diamond who beat out the star third baseman for MVP honors in 2022, has still been doing his thing, sporting an .892 OPS. Arenado, meanwhile, has looked entirely out of sorts at the plate, striking out more than ever, hitting more ground balls than ever, and producing hard contact at the lowest rate of his career. Is he secretly hurt? Is he suddenly bad? Whatever the reason, Arenado's struggles have been shocking to witness — he was the last of anyone's concerns coming into the year. Now he's one of the biggest culprits behind the team's slow start. At 10 games back of first place, dreams of another division title may already be dashed. But Arenado turning it around will be the first thing that needs to happen for St. Louis to extend its 15-year streak of winning seasons, much less battle back into the wild-card discussion.
NL West: What are we supposed to make of the San Francisco Giants?
Last week, I wrote about how the Marlins had so much go wrong with some of their key pieces and yet are still hanging around .500 with a combination of luck and late-game magic. The 13-17 Giants represent something of the opposite in that there's actually a good amount of good stuff happening here, but this team might be heading for fourth place anyway.
The good stuff: This team hits dingers. The Giants' 49 homers are fourth-most in MLB. Their .186 ISO is sixth-best. This propensity to slug helps balance out a league-worst 27.4% strikeout rate. Just as we saw in their magical 107-win campaign two years ago, they are getting significant offensive contributions from players who lack superstar cachet: Thairo Estrada (147 OPS+), J.D. Davis (129 OPS+) and LaMonte Wade Jr. (171 OPS+) have all been outstanding. Joc Pederson has continued to rake as well, and free-agent acquisition Mitch Haniger has looked great since coming off the IL. On the mound, Giants starting pitchers have registered a 3.40 ERA — sixth-best in baseball — thanks in large part to strong first months from holdover veterans like Anthony DeSclafani and Alex Cobb.
So what's the issue? This one's pretty simple, actually: the bullpen stinks. A bad bullpen can derail a reasonably strong roster just as easily as a great bullpen can compensate for an underwhelming level of talent. Giants relievers have combined for a 6.26 ERA, 28th in MLB ahead of only the White Sox and A's. That simply won't cut it, even if the lineup keeps launching long balls. San Francisco has thrown winnable games in the garbage and is desperately searching for some reliable relievers not named Camilo Doval.
Challenging the Dodgers and Padres — and, perhaps, the Diamondbacks — was going to require balanced contributions from all three units of the Giants' roster. The lineup has largely done its job. The starters have kept them in games. To remain relevant at all this summer, the bullpen is going to have to pick it up in short order. Their road series win over Houston this week was a good start. We'll see if they can keep it up.
Jordan Shusterman is half of @CespedesBBQ and a baseball writer for FOX Sports. He has covered baseball for his entire adult life, most notably for MLB.com, DAZN and The Ringer. He's a Mariners fan living in the Eastern Time Zone, which means he loves a good 10 p.m. first pitch. You can follow him on Twitter @j_shusterman_.
---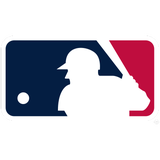 Get more from Major League Baseball Follow your favorites to get information about games, news and more
---