What we learned in MLB this week: The stolen base is back
Every Thursday, Jordan Shusterman takes a look at one thing from each MLB division that we've learned from the past week of action.
With the offseason days of prognostication and projection behind us, every day of the MLB regular season is an opportunity to learn something new about the league's teams and players. Spring training is hardly an indicator of team success to come, though this year Cactus and Grapefruit League play did at least hint at how the new rules would impact the style of play. Now that the games count, we can gradually start to build an understanding of how the league may shake out in 2023.
The small sample size suggests that doing this after just one week may be a fool's errand, but this isn't meant to be an overreaction-palooza as much as it is a relatively level-headed assessment of what we've seen so far.
AL East: The Orioles Are Running Into The Future
I'm opting to move the Rays' dominant start off to the side on the basis of how weak their first two opponents were in Washington and Detroit, but I have a feeling their pitching staff will be a relevant topic in this very space in the not-so-distant future. Instead, I think we have to highlight Baltimore's blistering base-stealing pace to start the season — 11 in six games while being caught only once — which seems to fall in line with the larger trend across the league.
The combination of the larger bases, limits placed on the number of pickoffs the pitcher can attempt and the pitch timer keeping the pitchers' focus on delivering pitches in a timely fashion more than controlling the running games, has teams exhibiting a noticeably heightened aggression on the basepaths and collectively swiping roughly twice as many bags. If this holds up, it seems like a no-brainer victory for baseball from an entertainment standpoint as stolen-base attempts — successful or not — are infinitely more fun to watch than seeing guys dive back into first base 27 times a game with nothing actually changing in the game. Put another way: I feel bad for the catchers whose jobs it is to stop these greedy base stealers … but this is tremendous content.
Adley Rutschman's BIG day highlights the Top-3 Opening Day moments
In general, I'm fascinated to see how this trend evolves and which teams are willing to push the envelope the most on the basepaths. So far, Baltimore has been leading the charge. Do I expect the Orioles to steal 300 bases this season while converting more than 90% of their attempts? Not necessarily, but teams with speedy everyday players like Cedric Mullins and Jorge Mateo are going to have consistent opportunities to put pressure on opposing pitchers and defenses in ways we simply haven't seen in recent years.
Mateo in particular is the kind of player whose speed and defense may have not been quite good enough, considering his issues with a bat in his hands, to warrant everyday playing time in the past, but whose value may now spike considerably on both sides of the ball. Mateo played every day for Baltimore last year, but he seemed destined to lose his job in the near future with the next wave of sweet-swinging infielders on the way led by Gunnar Henderson. That may still end up being the case, but it's much easier to see Mateo sticking around as a useful player in Baltimore or elsewhere with the new rules in place.
AL Central: This Race Could Be A Ton of Fun
The Twins' collapse in the second half last year robbed us of what could have been an outstanding race for the AL Central crown down the stretch between them and the Guardians. Early returns this year suggest Minnesota and Cleveland could be in for an even more exciting heavyweight battle this season, with both teams looking strong coming out of the gate. No, the Royals and Marlins aren't the scariest lineups a team could face to start the season, but the Twins' staff has simply taken care of business thus far with a league-best 1.23 ERA. Pablo López, Tyler Mahle and Kenta Maeda — none of whom were a part of this rotation a year ago — all looked excellent in their season debuts, and have helped balance out a roster that already had exciting offensive potential. The Guardians have earned the trust and respect of those trying to predict this year's AL Central — they know exactly who they are and they know how to win their way — but it's difficult to ignore what the Twins have accomplished so far.
I also don't want to entirely discount the White Sox, who certainly have flaws but have also demonstrated intriguing upside if enough things click into place. Most importantly, the introduction of the balanced schedule will mean that the outcome of this division will be determined more by how well these teams can hold their own against the rest of the league than how much they can beat up on the Royals and the Tigers.
AL West: Bruce Bochy Managing the Rangers Is Important
The exact degree to which managers impact winning will always be one of baseball's great mysteries. Sure, we can assess a manager's in-game tactics and bullpen management, but anyone who has spent any time around the game will tell you the biggest difference a manager can make is how they handle everything else involved with keeping a team on the proper track. Still, that's not something we can quantify, so we're left to trust the reputations and track records of managers finding success with various kinds of rosters and circumstances.
Jacob deGrom strikes out 11 in Rangers' 5-2 victory over the Orioles
Sometimes, however, a team makes a managerial hire that undeniably legitimizes the entire operation. The Padres did it with Bob Melvin. The Mets did it with Buck Showalter. (The White Sox may have thought they were doing it by bringing in Tony La Russa, but that backfired in several predictable ways.) After spending buckets of cash on star free-agent players over the past two winters, the Rangers' decision to welcome Bruce Bochy back to a big-league dugout may prove to be one of their most prudent acquisitions.
Watching the camera pan to the Rangers' dugout during their opening weekend sweep of the defending NL champion Phillies was a great reminder of how much faster you can trust a team with a guy like Bochy at the helm. This isn't to say young or inexperienced managers can't ever succeed, but there's just added comfort in knowing someone who has been there and done that is pulling the strings. Bochy alone cannot and will not determine the fate of the Rangers' season — the health of the pitching staff and the depth of the lineup will — but it does feel like we may have undersold the importance of his hiring.
NL East: The Depth Is About To Be Tested
The April injury bug is unfortunately a common occurrence each season as players and pitchers gradually work their way into playing shape, and the three teams likely to be battling for an NL East crown are feeling the brunt of it.
Already without Bryce Harper to start the season, the Phillies' loss of Rhys Hoskins in spring training suddenly made the Philadelphia lineup look a lot less intimidating. Perhaps Harper returns faster than expected and all turns out to be well, but until then, this lineup will need to find a more consistent rhythm, especially as long as the pitching struggles the way it has thus far.
Justin Verlander going down just before Opening Day was a huge stunner to start the year in Queens, and has put pressure on Tylor Megill and David Peterson to step up immediately. This is magnified even further considering Max Scherzer and Carlos Carrasco's early struggles.
Mets' Kodai Senga headlines the top 3 MLB Rookie debuts for 2023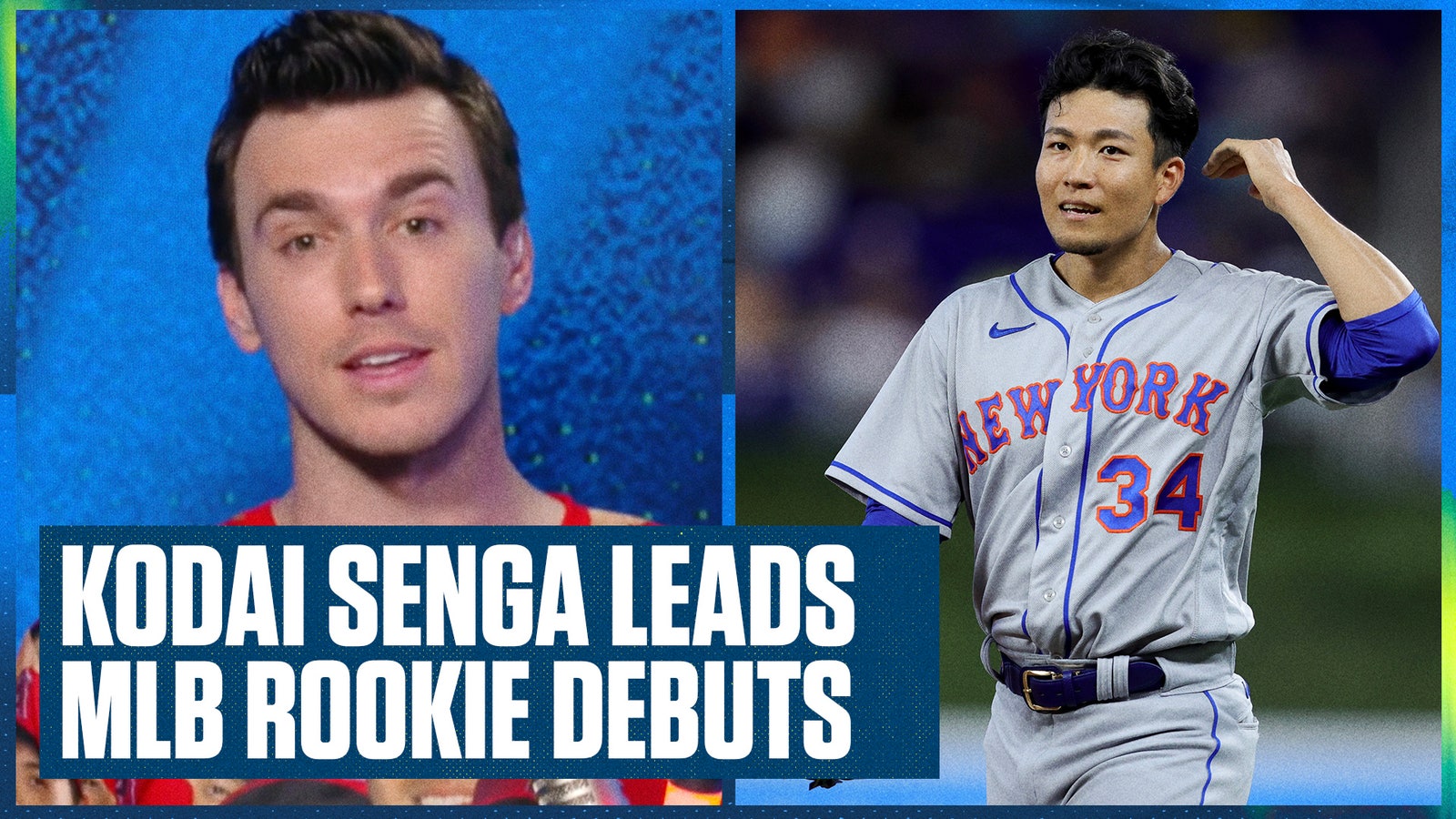 Max Fried went down with a hamstring strain on Opening Day that landed him on the IL, joining Kyle Wright who began the season there with shoulder fatigue. The Braves already started the season with two rookies in the rotation in Jared Shuster and Dylan Dodd, but will now already need to dip into the Triple-A depth of Bryce Elder and friends to stay afloat until Fried and Wright return.
The top ends of these three rosters are still so loaded with elite talent that even these injuries to crucial players can be overcome. But in a season where each and every win could end up being the difference between a division title and an unsettling spot in a best-of-three wild-card series — just as it was a year ago — how these teams backfill these injuries will be critical.
NL Central: The Cardinals Can Bang
Last month, our team of five MLB writers pondered which team had the best lineup in baseball, citing the Padres, Astros, Blue Jays, Angels and Braves as the primary candidates. To my recollection, the Cardinals were never seriously considered, though I think they would have made most of our top 10s. Granted, at that point, we didn't know for sure if über-prospect Jordan Walker was going to make the team out of camp, but even so, the Cardinals' offensive unit didn't seem that intimidating beyond their MVP-caliber duo of Paul Goldschmidt and Nolan Arenado.
As good as Goldy and Arenado were in 2022, it was 42-year-old Albert Pujols who was easily their third-best hitter and obviously is not around anymore. The depth behind them was a respectable group of former highly touted prospects and popular breakout candidates, but no proven quantities whose expected production you could write in pen.
Cardinals top prospect Jordan Walker hits his first career home run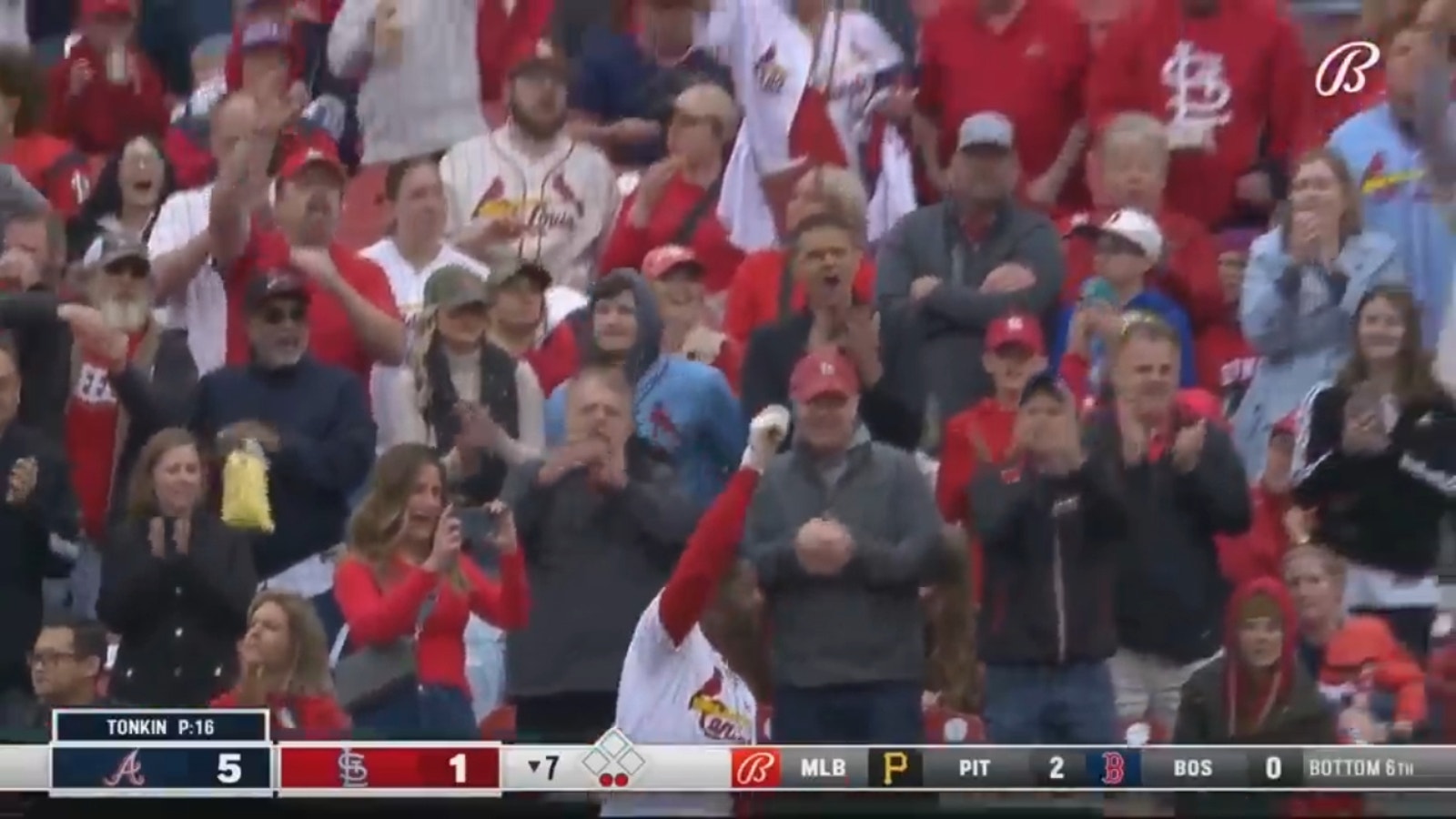 However, what we've seen so far has gone a long way toward indicating the impressive ceiling this Cardinals offense possesses. Walker alone has changed the tenor of the group, as he already looks plenty comfortable smashing big-league pitching the way he did at every minor-league stop and all spring long. Nolan Gorman has flashed his all-world power with more walks than strikeouts. Taylor Motter is inexplicably crushing the ball. We haven't even seen Willson Contreras really get going, and he should be a massive offensive upgrade over what Yadier Molina was giving them at the end of his career.
There are still substantial questions to be answered on the mound in both the rotation and the bullpen, but it's clear this lineup can do serious damage and probably deserved far more respect heading into the season.
NL West: The Dodgers Are Going To Be Just Fine
On one hand, you could point to the Dodgers failing to win a home series against the Diamondbacks for the first time since 2018. On the other hand, we just watched Trayce Thompson hit three homers in a game, Jason Heyward hit a ball 112.7 mph for his second home run already — he had one last year in 48 games — and rookie Miguel Vargas somehow drawing walks at a Barry Bonds-ian clip. Will Smith is demolishing the ball and is tied for the MLB lead with 10 RBI. Then there's the pitching staff, which has yielded just six walks compared to 48 strikeouts over their first 54 innings of work in 2023.
Will Smith belts another homer as Dodgers grab 13-4 lead over Rockies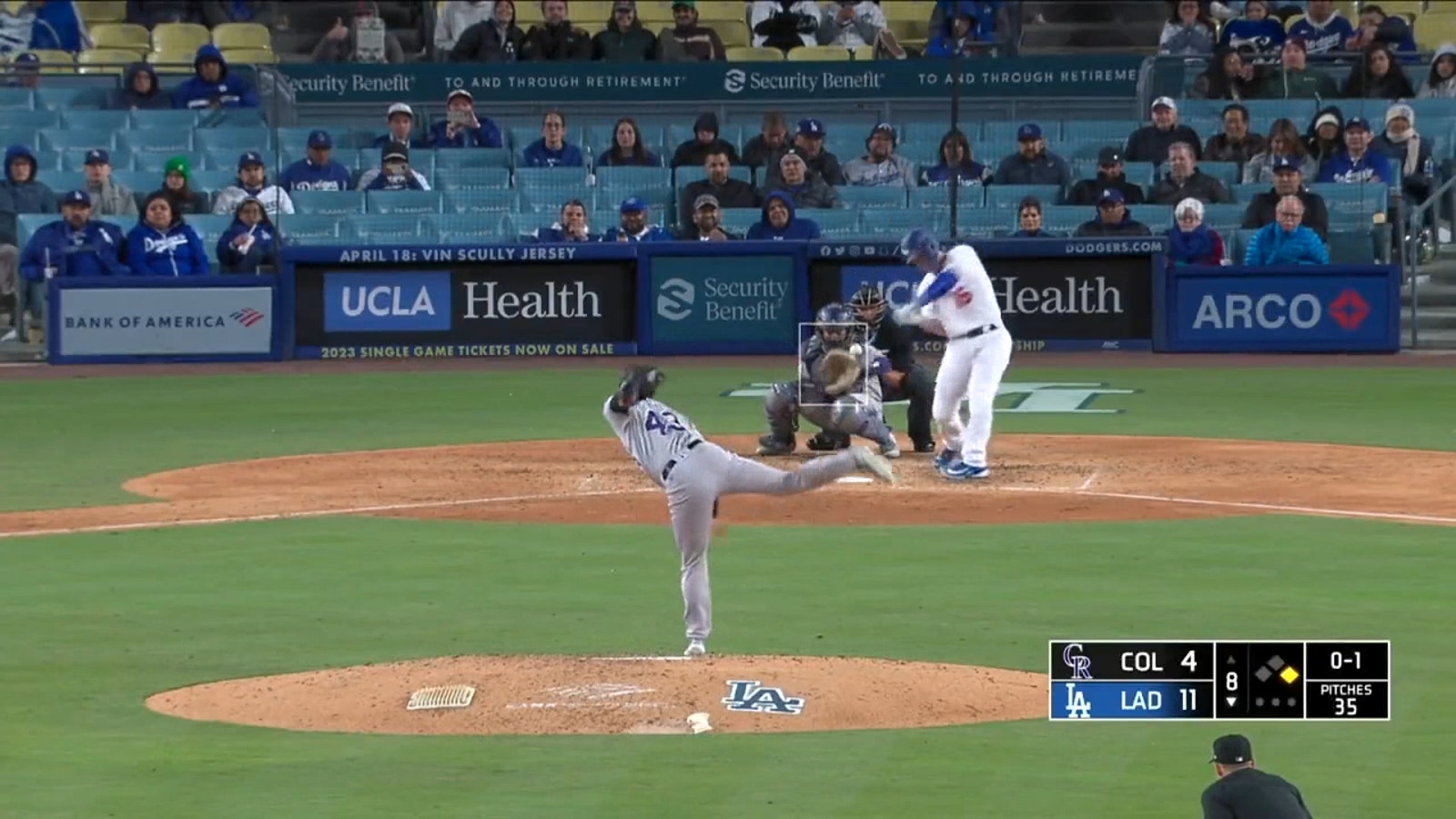 Don't get me wrong: The Padres built a star-studded roster wholeheartedly worthy of favorite status entering the season. They started slow, dropping two against Colorado to open the year but have already shown flashes of brilliance as well, and Fernando Tatís Jr. will be back before you know it. But the Dodgers deserve the benefit of the doubt regardless of whether your uncle has heard of James Outman, because all this club have done over the past decade is win a boatload of baseball games. The names may not be quite as flashy as they have been in recent years, but Dave Roberts' squad is still going to come out on top more times than not. Doubt L.A. at your own peril.
Jordan Shusterman is half of @CespedesBBQ and a baseball writer for FOX Sports. He has covered baseball for his entire adult life, most notably for MLB.com, DAZN and The Ringer. He's a Mariners fan living in the Eastern Time Zone, which means he loves a good 10 p.m. first pitch. You can follow him on Twitter @j_shusterman_.
FOLLOW Follow your favorites to personalize your FOX Sports experience
Major League Baseball
Baltimore Orioles
Los Angeles Dodgers
---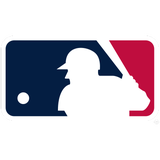 Get more from Major League Baseball Follow your favorites to get information about games, news and more
---