Why history says Women's World Cup final will deliver dramatic encore
Remember the FIFA Men's World Cup final from last December?
Silly question, of course, you do, because it was one for the ages, perhaps the best ever. The masterpiece of a match had everything and pitted a generational old-timer in Lionel Messi against a generational pre-primer in Kylian Mbappe.
It was, in a word, magnificent. It wasn't — not even close — normal.
Men's World Cup finals aren't usually six-goal roller-coasters with penalty kick knuckle-biting as the encore. The importance of the game is unmistakable, but the quality of the entertainment is often to be found in the unbearable tension rather than the frenzied action. Too much pressure, maybe? Too much fear of losing?
The Women's World Cup final is a little different. The sample size is smaller, going back to only 1991, but the trend is clear. Women's finals at the greatest tournament of all can be relied on to produce goals, twists, thrills and unexpected delights to provide a worthy culmination to a month of competition.
"Obviously, there is the actual data, so it's a real thing when you compare the two," FOX soccer analyst Alexi Lalas told me via telephone. "It is difficult to put your finger on it. I do think there is an adherence to a style or an identity in women's soccer that doesn't go by the wayside as the pressure and the stakes get ratcheted up, but we do often see that in the men's game."
Sunday's showdown between Spain and England at Stadium Australia (coverage begins at 5 a.m. ET, with kickoff at 6 a.m. on FOX and the FOX Sports app) lines up in exactly that fashion. It is a juicy battle between a pair of teams that look devastatingly strong and have proven themselves beyond dispute.
Neither team is expected to top the FIFA Women's World Rankings when the next edition is revealed post-tournament. Never mind, whoever emerges from Sunday's clash successfully will carry the rightful tag of being the best team on the planet, and any conflicting opinion can be dismissed as being unnecessarily contrarian.
Women's World Cup final preview: Spain vs. England
Spain has responded when difficulty has arisen, quashing any question marks over its appetite for a fight. England keeps being told it isn't playing its best, yet is beating everyone in its path.
Blockbusters don't always equal drama, but you sense it here.
England has players capable of rising to the moment. Ella Toone, whose extraordinary chip helped her team win the European Championships over Germany last summer, is one of them. Alessia Russo and Lauren Hemp are making a habit of being in the right place at the right time.
On the Spanish side, Salma Paralluelo has gone from being borderline unknown to one of her country's favorite athletes in the space of a week, while Olga Carmona, Aitana Bonmati, Teresa Abelleira, partially-healthy superstar Alexia Putellas and big-game loving Jenni Hermoso all have game-breaking abilities.
History lends itself toward expecting something that fully justifies grabbing the remote — and the coffee — in the early hours of a weekend morning.
Women's finals have seen the only golden goal championship game in the World Cup record books, when Germany's Nia Kuenzer clinched victory over Sweden in 2003 with a sublime header.
Alexi Lalas reacts to England's dominant victory over Australia
The showpiece has seen a mind-boggling hat-trick from Carli Lloyd in 2015, capped off by an utterly ridiculous effort over Japan goalkeeper Ayumi Kaihori from a single step beyond the halfway line.
There have been big-time strikes from some of women's soccer's all-time luminaries. Norway's Hege Riise decided the 1995 final with a long-range bomb. American Michelle Akers grabbed two, including the clincher, four years earlier. Germany's Birgit Prinz scored the opener, and was instrumental, in 2007. Megan Rapinoe helped cement her legacy in 2019.
Even the most painful final of all for the United States was also an outstanding advertisement for the game.
In 2011, the Americans thought they had it wrapped up before Japanese legend Homare Sawa equalized deep into extra-time with an incredible flick of her right cleat from a corner, beating Hope Solo and setting up shootout glory.
Who's next?
"This Spanish team, everyone knows exactly what they are. They have played the same style — which a lot of people would say is the most pleasing — throughout the tournament," Lalas added.
"England, we always say this wasn't their best, but they slog through and they find a way. With a World Cup on offer here, I don't think these teams have a different mental or physical gear that they will choose to go to. It is admirable how they just lay it on the table. They don't try to play some pragmatic, diluted version of their game, playing it safe just because of the stakes."
The "World Cup NOW" team reacts to England reaching the final
There has only been one scoreless final, and that turned out to be the most iconic we've seen, a 0-0, 120-minute slugfest between the USA and China in 1999 acting as the warm-up for Brandi Chastain's destiny-shifting penalty kick and subsequent shirt removal.
This is in no way meant to disparage the men's final, one of the greatest and certainly most watched sporting events every four years, and a monumental spectacle that is a testament to soccer's global power. I've been to four of them, and they're among the highlights of my working life.
It has just been a little different. In the period from 1990 to 2014, men's finals saw just 10 goals in 11-and-a-half hours of play, including three out of seven games that were 0-0 after the regulation slot of 90 minutes.
Those struggles are special in their own way. The skeptics might not like it, but the chess match is part of soccer's enduring appeal.
Sunday's game will certainly be that, but it'll be a chess match conducted at warp speed, each team backing its own abilities rather than fixating on subduing those of their opponent.
"That," Lalas added, "Is what makes it entertaining."
Martin Rogers is a columnist for FOX Sports and the author of the FOX Sports Insider newsletter. Follow him on Twitter @MRogersFOX and subscribe to the daily newsletter.
FOLLOW Follow your favorites to personalize your FOX Sports experience
England
Spain
FIFA Women's World Cup
---
FIFA WORLD CUP WOMEN trending
---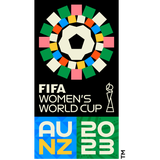 Get more from FIFA Women's World Cup Follow your favorites to get information about games, news and more
---