World Cup NOW: Sweden falls short again in quest to win World Cup
Spain made a statement in its 2023 FIFA Women's World Cup victory over Sweden early Tuesday morning, earning a 2-1 win over the Swedes and punching its ticket to its first World Cup final in the country's history.
Most of the match was tied with neither able to find the back of the net. However, between the 81st and the 89th minute, there were three goals scored, with the teams alternating goals. Ultimately, the goals from Spain's young star Salma Paralluelo and the late goal in the 89th minute by Olga Carmona were able to seal the deal for the Spaniards.
The World Cup NOW crew – Jimmy Conrad, Leslie Osborne, Melissa Ortiz and Lori Lindsey – discussed Sweden's performance and how they move forward after coming up short again.
Conrad: "Unbelievable and we can now talk about Sweden a little bit too and them being a 'nearly' team. This is now their fifth semifinal in the nine World Cups, but they have never won it."
Lindsey: "Yeah this is the tough thing for this Swedish team because we have seen this time and time again. We were all talking about it at the beginning of the show — who has the upper hand? Who has the edge? I can't remember who said it, but this has been the Achilles heel for the Swedish team, not being able to get over that hump. They put in some wonderful performances, obviously, beating the United States and going on to beat Japan, but then falling short here, so it is an exciting time for the players of this Spanish team, but heartbreak for Sweden."
Conrad: "Where do you go from here if you're Sweden, Leslie?"
Osborne: "This is a tough one. I think even the team felt like this one was different. I think collectively they had this confidence and belief they were going to go the whole way. This was their golden generation. They have this great group of younger players. Luckily the younger players are going to keep taking this team, but some of the players we won't see again. This is a team that will be in transition. I look at the USWNT and that is a little different situation than the Swedish side, but they are going to have to take a real look inside and figure out why they are not able to maximize these opportunities and why they are not able to close things out. Why they can't put together 90-minute performances and get the job done."
Ortiz: "I think they are going to have to take a major look internally and also evaluate where the gap is between their youth players and the veteran players. This is an older squad. Their average age is 26 or 27 and some of the players have over 100 caps which speaks wonders because they have had a great World Cup, but at the same time moving forward they really need to better fight through these moments. They need a key player but also someone new, maybe a youth player to be that difference-maker."
Check out the full Women's World Cup schedule and how to watch each match live here. Find the latest scores here.
FOLLOW Follow your favorites to personalize your FOX Sports experience
FIFA Women's World Cup
Sweden
Spain
---
FIFA WORLD CUP WOMEN trending
---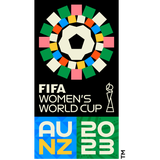 Get more from FIFA Women's World Cup Follow your favorites to get information about games, news and more
---