World Cup NOW: Why did England struggle to score against Haiti?
England entered the 2023 FIFA Women's World Cup with the second-best odds to win the whole thing.
And by all means, their chances to do so are still high. But the team showed some notable deficiencies in its 1-0 win over a Haiti squad that was making its World Cup debut, and most of those came on the offensive side of the ball.
England struggled to put the ball in the net. In fact, its only goal came on a repeat penalty attempt after the referee determined that Haitian goalie Kerly Théus — who saved the first attempt — had come out of the box too early. Otherwise, the Lionesses were without a roar, and Théus — despite taking a loss — was perhaps the player of the day with 10 total saves.
The "World Cup NOW" squad — Jimmy Conrad, Stu Holden and Melissa Ortiz — weighed in on England's scoring struggles, speculating on what caused them to ensue throughout the match.
Ortiz: "I don't think England has showed their best features as of yet. … Of course Théus [was] good … she's been good. … I give it up to Haiti. Their performance, whether it's defensively, winning tackles, going in strong, winning 50-50 balls, and also just being organized. … It's a balance of both, Haiti has definitely showed us some good presence in this first matchup."
Holden: "I think also Jimmy, one of the big things we were talking about with England has been their inability to score goals. They didn't score in their two games coming into this … they had a couple of chances here and there but didn't get one off. But really, this was a game I think I picked like 4-0 ahead of the game."
Conrad: "And it makes sense. I mean, we've seen in a lot of first games in all types of competitions, people are still trying to figure it out, and when you have as many significant injuries as England has, it's not surprising that they're a little disjointed. They're not as fluid and flexible as they maybe were when they were winning the Euros."
Holden: "This is the reigning European champion in England, banged up or not, injured or not. I think that's where you give a nod to Haiti for going above. But still, I don't think [manager] Sarina Wiegman — who's talking to her team right now on the field — I don't think she'll be happy with that. I thought that England were a little wasteful when they got to the end line. One of the things we were talking about was the crossing into the box — not great. They really didn't cross the ball that often at all, and they opened themselves up on the counterattack. So England has a lot of improvement to come. But, they got the three points."
Conrad: "A sigh of relief in some capacity, you know. 'We didn't play our best, but we got the three points.'"
FOLLOW Follow your favorites to personalize your FOX Sports experience
FIFA Women's World Cup
England
Haiti
---
FIFA WORLD CUP WOMEN trending
---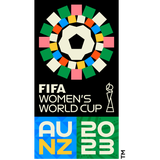 Get more from FIFA Women's World Cup Follow your favorites to get information about games, news and more
---