World Series first look: 5 things we've learned in Diamondbacks' playoff run
Snakes alive.
Two simple words printed on a sheet of white paper with no further decoration necessary. The TV broadcast showed a fan holding it up proudly after Brandon Pfaadt's scoreless second inning in Game 3 of the National League Championship Series.
At that point, the Arizona Diamondbacks did not appear to be especially alive. Down 2-0 in the series to a loaded Phillies team, even making the series competitive felt like a tall task.
But this is baseball. And this is the postseason. And when the calendar flips to October, using logic and reason to predict what is going to happen often turns out to be a useless endeavor — like making a sign with proper grammar or full-sentence construction. Who needs it? "SNAKES ALIVE." You get the point.
It turned out the Snakes were more than just alive. They weren't just hanging around for the heck of it. They were on a mission. And after capturing back-to-back games in Citizens Bank Park to complete one of the biggest upsets in LCS history Tuesday, the D-backs are heading to the World Series for the first time since 2001. They'll take on the Texas Rangers starting Friday in Arlington (8:03 p.m. ET, FOX and the FOX Sports App). It will be just the third time in the wild-card era that two WC teams will meet in the World Series (2002, 2014).
Beyond the now indisputable fact that they are extremely alive, what else have we learned about these D-backs this month? Let's dig in.
[RELATED: Five things we've learned in the Rangers' World Series run]
1. The Kids Are More Than Alright
Corbin Carroll's spectacular rookie season made him one of the most familiar faces on the Arizona roster entering October, and for the first handful of games, he was easily living up to the hype. An especially cold stretch followed, however, extending all the way to his breakout performance in Game 7 of the NLCS. In the interim, a host of other youngsters stepped up over and over to keep the Snakes alive.
Rookie righty Brandon Pfaadt took his lumps in the regular season, but the talent that made him one of baseball's top pitching prospects entering the year has shined through this postseason to a borderline shocking degree. His poise and execution against two menacing lineups in the Dodgers and Phillies has suddenly given Arizona a third starter it can have immense confidence in after an entire year leaning primarily on Zac Gallen and Merrill Kelly.
Rookie Alek Thomas has as many homers this postseason (4) as he did in 67 games after the All-Star break and continues to shine on defense in center field. Catcher Gabriel Moreno has delivered clutch hit after clutch hit all while managing and navigating a marvelous effort by the entire pitching staff over these first three rounds. At 23, he's about to become the youngest catcher to start a World Series game since Buster Posey in 2010.
We all knew how special Carroll was — and he might be heating up again at the right time — but it's been a thrill watching so many other young D-backs players make a name for themselves this month.
Corbin Carroll, Gabriel Moreno hit RBI singles to give D-backs lead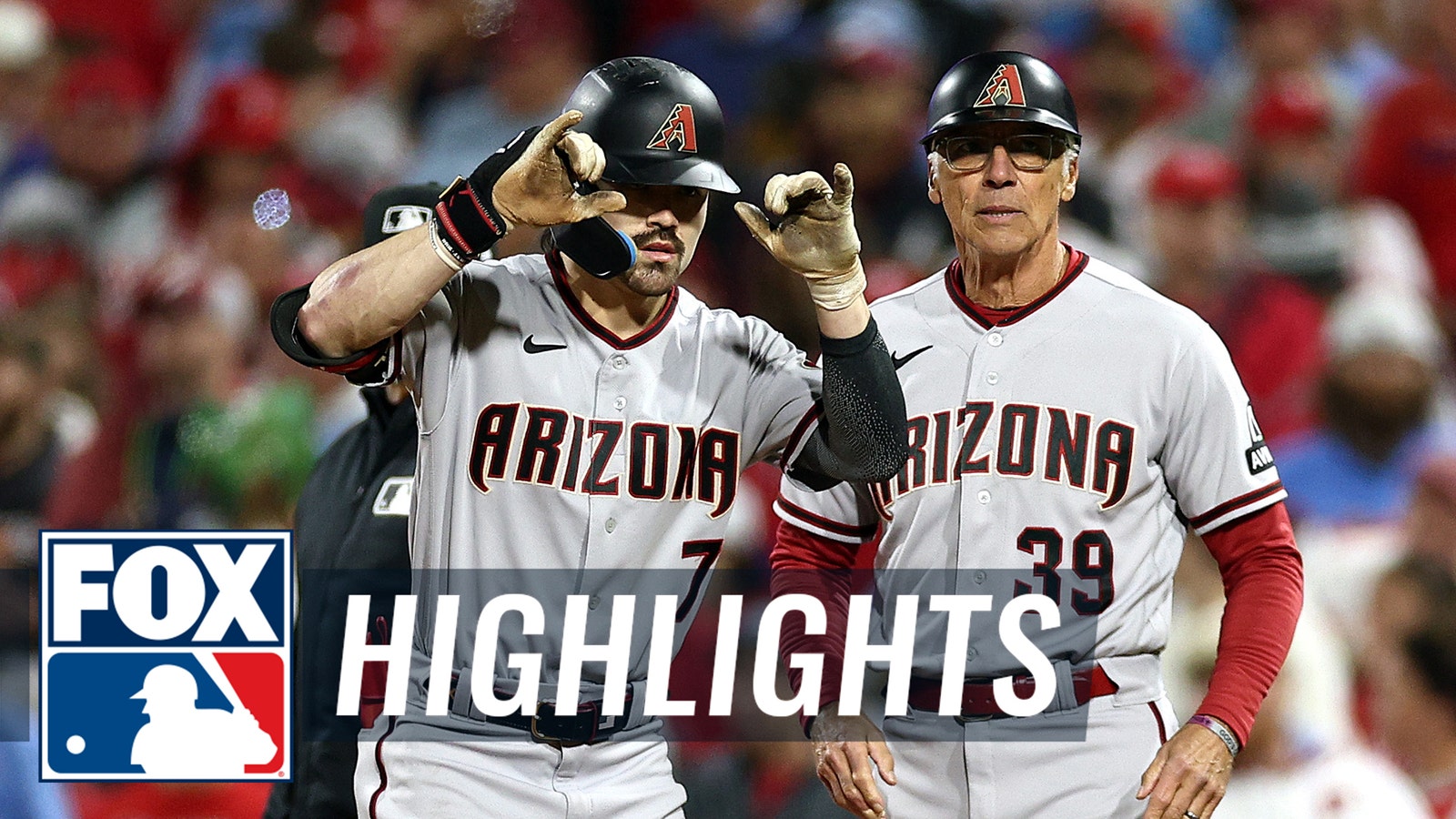 2. Ketel Marte is a familiar face who is delivering on the biggest stage
While the youth infusion has played a massive role in Arizona's success in both the regular season and playoffs, this team would not be celebrating a pennant if not for its longest-tenured player and star second baseman. To see Marte shine after all the ups and downs with the organization since its last playoff appearance in 2017 has been a particular treat to watch. It wasn't just the walk-off single in Game 3 that helped secure the NLCS MVP honors for the 30-year-old infielder — the dude has a hit in every postseason game he's ever played in, including all 12 this month!
That 16-game stretch to begin his playoff career is a new MLB record, surpassing Marquis Grissom's previous mark with his double Tuesday. Marte's switch-hitting makes him tremendously difficult to game plan against, and it'll be fascinating to see which pitchers Bruce Bochy prefers to attack him with late ion games. With how hot Marte is right now, though — on both sides of the plate — it might not matter who's on the mound. He remains a crucial component to Arizona's chances of taking down Texas.
3. Bullpen way better than expected — and not just closer Paul Sewald
The acquisition of Sewald could not have possibly worked out better for Arizona with how well he's pitched this month, delivering eight scoreless outings and six saves so far with little drama or traffic on the bases along the way. The guy who gets the last out will always get the biggest spotlight, but how about the rest of this group? This was supposed to be the weak spot of this roster, even if you granted Sewald as a premier back-end arm. Instead, Kevin Ginkel (also eight scoreless outings) has somehow been even better than Sewald in his eighth-inning role, and he's also shown an ability to go more than just one inning.
The D-backs have a sufficient amount of funk and deception with guys like Ryan Thompson and Andrew Saalfrank, as well as the kinds of unusual arm angles that can throw off even the best of bats. We saw it time and again from some of the most intimidating hitters in the world on the Phillies offense. I'm not counting out this bullpen from having a similar effect on the fearsome foes up and down the Texas lineup.
Diamondbacks closer Paul Sewald records final out of NLCS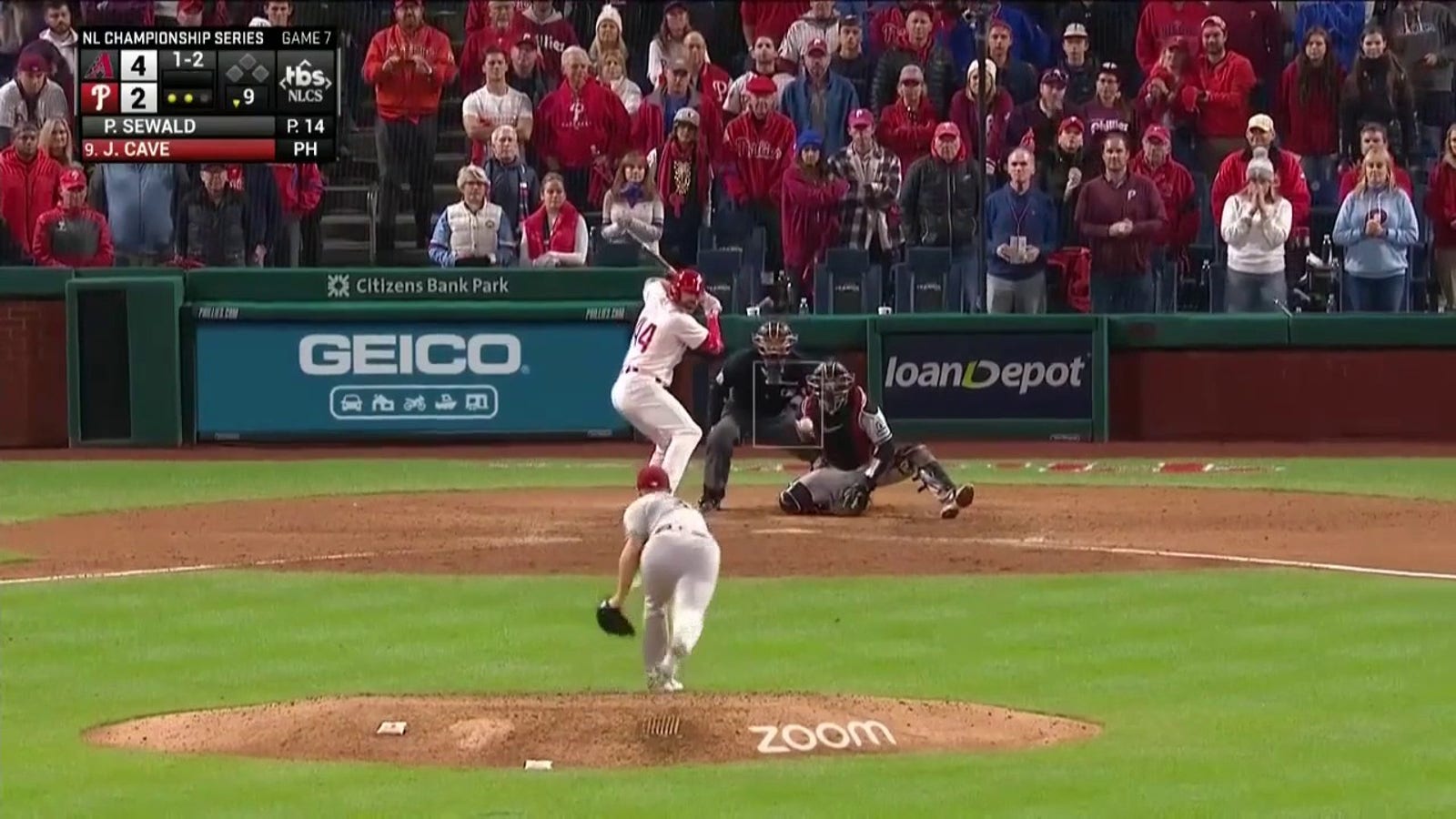 4. Torey Lovullo is not afraid to make moves
Managing in the postseason is often about executing the delicate balance of demonstrating urgency without a sense of panic or overreaction. In Lovullo's case, he's pushed nearly all of the right buttons, and that's come in many different forms. While some managers like Rob Thomson have been reluctant to shake up the batting order no matter how certain players are performing, we've seen Lovullo move Moreno up to the 3-hole — where he hadn't hit previously this season — because of how he was performing at the moment, and it's paid off in a huge way.
Lovullo has consistently played matchups late in games either with pinch-hitters or with deploying that trustworthy relief corps, even sometimes earlier than the casual fan would like. Thus far, it's tough to argue with the results. The seventh-year skipper has done a great job of being flexible based on what his players are telling him, while also remaining committed to organizational strategies on a game-to-game basis. Everyone seems to be on the same page.
Most importantly, it's Lovullo's utmost confidence in his clubhouse that has him in such a strong position entering this World Series, even facing a legend like Bochy. Look no further than how after the D-backs dropped Game 5 with the series heading back to Philadelphia — where the Phillies were 11-0 in non-World Series home games over the past two years — Lovullo insisted they didn't come all that way to get their asses kicked. And he was right. Which brings us to our final point …
5. This is already a historic underdog story — can they finish the job?
The 84 regular-season wins and a -15 run differential does a lot of the heavy lifting when describing just how unlikely this Arizona run to the World Series has been, but it's so much more than that. FanGraphs gave the D-backs just a 15.3% chance of reaching the postseason on Opening Day. That number rose as high as 80.4% after an excellent first two months, but a nine-game skid immediately following the deadline acquisitions of Tommy Pham and Sewald dropped their playoff odds to 13.4% as late as Aug. 11. To climb all the way back into the wild-card mix in the final two months was an achievement in and of itself, but to also go on an epic October heater and win three straight postseason series without home field advantage en route to the World Series? It's simply a stunning sequence for these Snakes.
Let's get back to the basics, though. Those 84 wins are the third-fewest for a team that reached the World Series, ahead of only the 1973 Mets (82-79), who lost to the A's, and the 2006 Cardinals (83-78), who defeated the Tigers. The 1987 Twins, which went 85-77 in the regular season, are the only team in baseball history to win the World Series with a negative run differential. The D-backs will try to become the second, and they'll have to do it against a Rangers team that boasted a +165 margin (fourth-best in the majors).
These are all important pieces of context for the World Series we are about to witness, but it's certainly not a reason to underestimate this team. Arizona has proven its worth countless times this month, with so many different members of the roster stepping up on this improbable postseason journey. The D-backs will once again look overmatched on paper against a Rangers team riding a similarly impressive hot streak and a lot more star-level talent.
But the same could be said about the Phillies. So, what do we know? That's why they play the games. Just don't be surprised if the Snakes are the last team alive when it's all said and done.
Jordan Shusterman is half of @CespedesBBQ and a baseball writer for FOX Sports. He has covered baseball for his entire adult life, most notably for MLB.com, DAZN and The Ringer. He's a Mariners fan living in the Eastern Time Zone, which means he loves a good 10 p.m. first pitch. You can follow him on Twitter @j_shusterman_.
---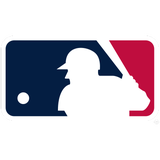 Get more from Major League Baseball Follow your favorites to get information about games, news and more
---