2023 college basketball transfer portal tracker: TJ Bamba to Villanova
College basketball's transfer portal is working overtime.
March 13 signaled the official opening of the portal, which means coaches across the country are juggling how to manage their respective rosters heading into next year, while many are also playing in postseason tournaments.
Who is already on the move, and which stars will be this year's biggest standout transfers?
Here are the most noteworthy names to enter the transfer portal or sign with new teams thus far ahead of the May 11 deadline, by date.
April 17
Former Arizona State guard DJ Horne to North Carolina State
After two seasons as a Sun Devil, the former Illinois State guard Horne is spending his final season of eligibility with the Wolfpack. The North Carolina native told reporters that being close to home was a primary factor in his decision. Horne averaged 12.2 points and 2.4 assists per game last season at Arizona State.
Former Louisville guard El Ellis to Arkansas
Arkansas head coach Eric Musselman continues to reload in the transfer portal, luring the combo guard Ellis away from the a struggling Louisville program. Ellis averaged 17.4 points and 4.4 assists per game in 2022-23.
April 16
Former Syracuse center Jesse Edwards to West Virginia
Edwards was rated as one of the top consensus players in the transfer portal after averaging 14.5 points, 10.3 rebounds and 2.7 blocks for Syracuse in 2022-23. Though he said Name, Image and Likeness opportunities were not a primary factor in his decision, he also called out his old program on the subject, telling ESPN that "It doesn't seem that Syracuse as an organization is that into that. I'm not really sure what their plan is or what the school's idea is behind it.
"For me, it was something that they couldn't offer in that way."
April 14
Former Washington State guard TJ Bamba to Villanova
Bamba, one of the top college basketball transfers this spring, has committed to play at Villanova next season. "This gives me the best chance to reach my ultimate goal of playing in the NBA," Bamba told ESPN.
Bamba averaged 15.8 points in 32.2 minutes for the Cougars this past season, shooting 37.2% from distance.
April 12
Former Notre Dame guard JJ Starling to Syracuse
After less than a month in the portal, Starling has signed with the Orange.
A former five-star recruit in the 2022 class, Starling entered the transfer portal on March 14 after one season in South Bend. The 6-foot-4, 200-pound guard averaged 11.2 points, 2.8 rebounds and 1.1 assists for the Irish this past season. He previously committed to Notre Dame over Syracuse, Northwestern, Stanford and Duke.
Former Temple guard Khalif Battle to Arkansas
Battle's entry into the transfer portal on March 14 was expected, as he missed the final five games of the season for personal reasons. The 6-foot-5, 175-pound guard began his college career at Butler before transferring to Temple ahead of the 2020 campaign. The former four-star recruit announced his commitment to the Razorbacks on April 12.
April 11
Florida State wing Matthew Cleveland
Cleveland, rated as a five-star prospect in the 2021 class per 247Sports.com composite rankings, entered the transfer portal after two seasons with the Seminoles. He earned ACC Sixth Man of the Year honors as a freshman before leading the Seminoles in scoring as a full-time starter this past season.
The 6-foot-7 Cleveland averaged 13.8 points per game on 44.5% shooting from the floor last season, including a 35% clip on two 3-point attempts per game. He's a career 28.7% 3-point shooter and 62.4% free-throw shooter.
Iona guard Walter Clayton to Florida
Clayton announced his commitment to Florida on April 11. He was a star for Iona this past season, averaging a team-high 16.6 points per game while leading the Gaels to a spot in the NCAA Tournament. On March 21, the 6-foot-2 guard announced his intentions to enter the portal shortly after Rick Pitino left to accept the head coaching job at St. John's.
Clayton is a talented point guard who is an elite-level shooter, ranking second nationally in free-throw percentage this past season (95.3%) and second in the Metro Atlantic Athletic Conference in 3-point field goal percentage (43.1%) en route to becoming the 2022-23 MAAC Player of the Year.
April 9
Oklahoma State forward Moussa Cisse
The 7-foot-1, 216-pound Cisse was the Big 12 Co-Defensive Player of the Year during his first season at Oklahoma State in 2021-22 after transferring in from Memphis. He averaged 6.8 points, 8.0 rebounds and 1.9 blocks per game as a junior.
Cisse has two years of eligibility remaining at his next school. He has heard from Arkansas, UCLA, LSU and Syracuse, as well as Ole Miss, UCF, Cincinnati, Kansas State, TCU, Memphis and Mississippi State, per CBS Sports.
April 7
Former UNC guard Caleb Love to Michigan
Love announced his commitment to Michigan on April 7. He entered the transfer portal on March 27, nearly a year after leading the Tar Heels to the national title game in 2022, with his dagger 3-pointer in the team's climactic Final Four win over archrival Duke forever etched in North Carolina lore.
In his junior season in 2022-23, Love scored a career-best 16.7 points per game and averaged 2.8 assists plus 1.1 steals per game. However, his efficiency took a dip, as he shot 29.9% from deep — a 6% drop from the season prior. North Carolina became the first preseason No. 1 ranked team to miss the NCAA Tournament in history.
April 6
Creighton guard Ryan Nembhard
Nembhard averaged 12.1 points and 4.8 assists in 2022-23, his second season with the Bluejays. The sophomore was also a key part in Creighton's run to the Elite Eight in the 2023 tournament, averaging 14 points per game and shooting 47.5% from the field. Nembhard is the younger brother of former Gonzaga starter and current Indiana Pacers guard Andrew Nembhard, who was reportedly recruited to Gonzaga by now-Arizona head coach Tommy Lloyd.
Alabama guard Jaden Bradley
Bradley, a former five-star prospect, averaged 6.5 points and 3.1 assists per game as a freshman in 2022-23. He shot 39.7% from the field and 31.8% from three-point range, starting the final 22 games of Alabama's regular season before returning to a bench role for the SEC and NCAA tournaments.
April 5
Former Arizona guard Kerr Kriisa to West Virginia
Kriisa, a two-year starter during his time at Arizona, averaged 9.9 points and a team-high 5.1 assists this past season, helping lead the Wildcats to a Pac-12 Tournament title. The 6-foot-2 point guard totaled 65 starts and 177 3-pointers during his three seasons at Arizona.
April 4
Stanford forward Harrison Ingram
The 2021-22 Pac-12 Freshman of the Year is taking his talents to a different school. Ingram announced he entered the transfer portal after a solid two seasons with the Cardinal. Ingram posted similar numbers in his sophomore season as he did in his freshman campaign, scoring 10.5 points per game on 40.8% shooting from the field and 31.9% shooting from deep. He also had 5.8 rebounds and 3.7 assists per game.
April 3
Oral Roberts guard Max Abmas
Abmas was the star and leading scorer for the Golden Eagles team that made a run to the Sweet 16 as a No. 15 seed in the 2021 NCAA Men's Tournament. He averaged 24.5 points per game that season and 26.7 PPG during Oral Roberts' tournament run. He then led the Golden Eagles back to the tournament in 2022-23, averaging a team-high 21.9 points per game, but Oral Roberts lost to Duke in the Round of 64. Abmas has one year of eligibility left due to the NCAA's COVID-19 pandemic waiver and will likely receive plenty of interest from major conference programs.
March 31
Michigan center Hunter Dickinson
Dickinson entered the transfer portal after three seasons with the Wolverines. He led Michigan in scoring and rebounding each of those seasons. The 7-foot-1 center is a graduate transfer and will be immediately eligible wherever he chooses to play next. Dickinson averaged 18.5 points on 56% shooting and nine rebounds per game this season, as Michigan finished 18-16 on the season, good for fifth in the Big Ten.
March 29
St. John's guard Posh Alexander
Alexander hits the transfer portal after three seasons as St. John's primary point guard. This past season, he averaged 10.2 points — a career-low — 4.2 assists, 3.9 rebounds and two steals per game while shooting 40.0/23.2/72.4.
March 27
Kentucky guard Sahvir Wheeler
One of the Wildcats' key players from the last couple of seasons is on the move. Wheeler entered the transfer portal after starting 43 games at point guard over the last two seasons at Kentucky. Wheeler scored 10.1 points and averaged 6.9 assists per game in the 2021-22 season, helping Kentucky to a 26-8 record that season. Wheeler took a more shared role at point guard this past season, scoring 7.7 points and dishing out 5.6 assists per game before suffering a season-ending injury in February. Wheeler played at Georgia prior to transferring to Kentucky.
March 24
Syracuse guard Joseph Girard III
Syracuse's leading scorer from this past season is leaving the program. Girard scored 16.4 points per game in 2022-23, shooting 40.3% from the field and 38.1% from 3. The senior guard averaged at least three assists per game in each of his four seasons playing with the Orange.
March 23
Maryland guard Hakim Hart
Hart will test the NBA Draft waters while maintaining his college eligibility and entering the transfer portal. The 6-foot-8 Hart spent the past four seasons at Maryland, improving each year he was there. This past season, Hart averaged 11.4 points and 4.1 rebounds per game while leading the Terrapins to a spot in the NCAA Tournament, where they won their opening-round game before falling to No. 1 seed Alabama in the second round. The senior guard has a ton of experience under his belt, starting 85 games throughout his college career.
Utah guard Lazar Stefanovic
Stefanovic entered the portal after an impressive sophomore campaign at Utah. The 6-foot-7, 186-pound guard was a significant piece in the Utes' playing rotation this past season, starting 15 games and averaging 10.3 points per game. Stefanovic was named to the Pac-12's All-Freshman Team last year after averaging 7.5 points per contest. He has played in 62 games with 33 starts over the past two seasons.
March 20
Wyoming forward Graham Ike
A 6-foot-9, 255-pound big man who played the last two seasons at Wyoming, Ike is widely expected to commit to Providence. He averaged 19.5 points and 9.6 rebounds per game during the 2021-22 campaign, but missed all of this year due to a right foot injury.
Providence guard Jared Bynum
Bynum will seek new opportunities elsewhere after spending his past three seasons at Providence. The 5-foot-10 senior point guard averaged 10.0 points and 4.3 assists per game this past season for the Friars. He spent his freshman year at Saint Joseph's, averaging 11.3 PPG. The senior grad transfer has started 78 games throughout his collegiate career.
March 16
Former Illinois guard Skyy Clark to Louisville
Clark announced his commitment to Louisville on March 16. Clark was a highly touted prospect coming out of high school, ranked as the No. 33 recruit in the 2022 class, per 247Sports.com composite rankings. He started 12 of Illinois' first 13 games before leaving the program on Jan. 6 to take some time away from the sport.
Clark was averaging 7.0 points, 3.7 rebounds and 2.1 assists per game for the Illini before his departure for Louisville, which pursued him heavily this past spring following his decommitment from Kentucky.
March 13
TCU center Eddie Lampkin Jr.
Lampkin, a former three-star recruit in the 2020 class, left the Horned Frogs on March 8 to deal with personal matters. He officially entered the transfer portal after averaging 6.3 points and 5.9 rebounds per game the past season for TCU.
Georgetown guard Primo Spears
Spears will test the NBA Draft waters but intends to return to school and enter the transfer portal. The sophomore guard began his college career at Duquesne and then spent this past season at Georgetown. He averaged 16.0 points, 3.0 rebounds and 5.3 assists per game for the Hoyas.
Read more:
---
COLLEGE BASKETBALL trending
---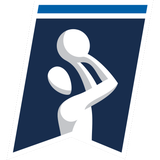 Get more from College Basketball Follow your favorites to get information about games, news and more
---