2023 March Madness live updates: Furman-San Diego State in action
Round 1 of the 2023 NCAA Men's Basketball Tournament certainly lived up to the name "March Madness."
College hoops fans were treated to an exciting start to Round 2, as the final 32 teams battled for a spot in the Sweet 16.
Saturday began with No. 5 San Diego State making a Sweet 16 bid in a dominant win over No. 13 Furman. Meanwhile, No. 4 Tennessee snapped No. 5 Duke's 11-game win streak and No. 8 Arkansas stunned defending champion No. 1 Kansas.
The evening slate was jam-packed with exciting games, starting with 15-seed Princeton taking down 7-seed Missouri. Elsewhere, No. 1 Houston topped No. 9 Auburn, while No. 2 Texas narrowly escaped No. 10 Penn State.
A pair of exciting games closed out the night, as 2-seed UCLA defeated 7-seed Northwestern and No. 1 Alabama downed No. 8 Maryland.
Follow along with the most up-to-date bracket here.
Here are the highlights!
No. 1 Alabama 73, No. 8 Maryland 51
Too tough
The Terrapins were grinding defensively right out of the gate, holding the Tide to just 13 points in 11 minutes. However, Alabama found a rhythm late in the first half, grabbing a 28-23 lead at the break.
The Tide continued to show out as the second half got underway, cruising to an easy double-digit win.
No. 2 UCLA 68, No. 7 Northwestern 63
On the move
Northwestern was first to strike in this one, but UCLA hit the gas early and didn't let up.
The Bruins carried a 10-point lead, 35-25, into the half.
Star power
Jaime Jaquez Jr. and Amari Bailey connected for a huge layup and the Bruins continued to pour it on in the second half.
No quit
The Wildcats pulled within five points before tying things up 45-all midway though the frame.
Then, with 7:35 remaining, Northwestern brought things within three points, 53-50, and was still firing on all cylinders.
Sealing the deal
In the end, UCLA had more left in the tank, picking up a five-point win en route to a Sweet 16 bid.
No. 2 Texas 71, No. 10 Penn State 66
Defensive battle in Des Moines
Right out of the gate, it was a defensive showdown between these two squads.
Texas held a 31-23 lead at halftime, and Longhorns forward Dylan Disu led all players with 12 points and two steals.
On the hunt
Penn State went on a run late in the second half to tie things up and eventually take the lead, 56-55, with 5:12 to play.
Chaos!
Penn State pulled within one point late in the frame before taking the lead with 4:50 to go. Texas regained the lead shortly after and never relinquished the lead.
On to the next!
With the win, Texas snapped a four-game losing streak in the Round of 32 and will make its first Sweet 16 appearance in 15 years.
No. 1 Houston 81, No. 9 Auburn 64
Making a statement
Auburn went on a 10-0 run late in the first quarter to secure a healthy lead over Houston at halftime, 41-31.
Things remained close in the second half, as both teams traded the lead back and forth. After being down by as many as 10 points in the first half, the Cougars found a rhythm and surged ahead in the second frame to secure the win.
No. 15 Princeton 78, No. 7 Missouri 63
Too much space
Princeton showed it could spread the floor with shooting in its first tournament matchup, and it sent Mizzou a reminder in the first half with an 11-3 run.
Hesitation!
Princeton continued its tear, building a double-digit advantage and forcing Missouri into a timeout after this pretty stop-and-go move from Tosan Evbuomwan.
Mizzou found life after the timeout, going on a 7-0 run to climb within seven at the half.
Splash!
Matt Allocco drained a 3-pointer with ease to kick off the second-half scoring for Princeton.
Tale of two Tigers
Princeton went on a 10-0 run midway through the frame to extend its lead. Then, with 4:18 to play, it took a 20-point lead over Mizzou that proved too much to overcome. In the end, the 15-seed Tigers came out on top of the 7-seed.
No. 8 Arkansas 72, No. 1 Kansas 71
Call on Gradey
Gradey Dick had a career-high 11 rebounds in Kansas' opening-round win over Howard, and he continued to play above the rim in the opening minutes of Saturday's game.
Logo triple!
With little time left on the shot clock, and no choice but to hoist a 3, Joseph Yesufu did just that, and found the bottom of the net.
Plus the foul
The Jayhawks took an eight-point lead into the half, guided by tough finishes inside like this lay-in from Jalen Wilson.
Elsewhere, Kansas starting point guard Dajuan Harris Jr. sustained a sprained ankle in the first half, but remained in the game for the second.
Through the contact!
Arkansas ignited a rally of its own in the beginning of the second half, drawing within six with 11 minutes to play.
Jordan Walsh's 3-point jumper gave Arkansas the lead, 52-51, but Kansas quickly regained the lead, as both teams traded it back and forth in the game's final few minutes.
Wild ending!
In the end, things were knotted up 67-all with 39 seconds to play. It was all free throws from there, as Arkansas' Ricky Council drained five en route to the stunning 72-71 upset over the defending champions.
No. 4 Tennessee 65, No. 5 Duke 52
Raise up!
This game was fast-paced from the jump, but no play scintillated the first few minutes quite like this awesome alley-oop from the Vols.
Nothin' but net
Despite falling behind, Duke found its way with a 7-0 run, and took the lead with nine minutes to play in the first half.
The Vols went on their own big run to end the half though, closing on a 14-2 rally to enter halftime with a six-point edge.
Raining 3s
The Vols came out in the second half with one smooth finish after another to build their lead.
Eyes on the prize
As the second half got underway, Tennessee continued to charge ahead and stay dialed in from deep.
He's on fire!
A 30% 3-point shooter in the regular season, Olivier Nkamhoua was unflappable for the Volunteers, hitting all three of his deep attempts, and going 10-of-13 from the field to finish with 27 points in Tennessee's win.
No. 5 San Diego State 75, No. 13 Furman 52
WHAT. A. LOB.
San Diego State's Darrion Trammell threw a beautiful lob to Keshad Johnson, who threw down a two-handed alley-oop slam.
Running rampant
The Aztecs turned what was a tight game into a dominant first half, using tough defense and quick-burst offense to put together an 18-1 run.
SDSU led 39-25 at halftime.
Nice find!
San Diego State took a 19-point advantage courtesy of this beautiful dish from Johnson to Lamont Butler.
Read more:
---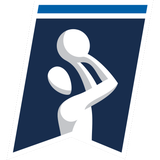 Get more from College Basketball Follow your favorites to get information about games, news and more
---
in this topic

Penn State-Abington Nittany Lions