2023 March Madness live updates: Pittsburgh-Xavier in action
The first weekend of the 2023 NCAA Men's Basketball Tournament wrapped up Sunday as eight more teams stamped their ticket to the Sweet 16.
Kicking things off, 3-seed Xavier took down 11-seed Pittsburgh, followed by 3-seed Kansas State defeating 6-seed Kentucky and No. 7 Michigan State outlasting No. 2 Marquette.
[Exclusive: Tom Izzo on seeding, guard play, and keys to a Final Four run]
Later on in the day, 4-seed UConn cruised to a win over 5-seed Saint Mary's and 6-seed Creighton had a strong day shooting to beat 3-seed Baylor.
To close the day out, 16-seed Fairleigh Dickinson wasn't able to continue its Cinderella run, falling to 9-seed Florida Atlantic. Fifth-seeded Miami upset fourth-seeded Indiana to clinch a Sweet 16 bid for the second straight season. Finally, Drew Timme led the fourth-seeded Gonzaga Bulldogs to a comeback win over Mike Miles Jr. and the sixth-seeded TCU Horned Frogs.
Follow along with the most up-to-date bracket here.
Here are the highlights!
No. 3 Gonzaga 84, No. 6 TCU 81
Gonzaga heating up!
Julian Strawther sank a 3-pointer to help the Bulldogs get within five after trailing by double-digits earlier in the first half.
In rhythm into the half
Damion Baugh hit the corner 3 with ease to keep TCU's lead at five going into the break.
Bulldogs barking to the lead
Strawther's catch-and-shoot 3 went in to give Gonzaga its first lead of the night.
Money Miles
Miles made an off-balance 3-pointer to give TCU the lead right back.
Timme time
Timme took over in the second half, making a 3-pointer as part of a 13-0 run for Gonzaga. The Zags turned a five-point deficit into an eight-point lead.
Timme was relentless on the offensive boards, getting a putback to give the Zags a commanding lead.
Timme finished with 28 points and eight rebounds to lead Gonzaga to an 84-81 victory and a spot in the Sweet 16.
No. 5 Miami (Fla.) 85, No. 4 Indiana 69
No look, but looking for a hot start
Wooga Poplar's no-look dime helped the Hurricanes start the game on an 8-0 run.
Hoosiers hovering around
Indiana went on a 10-0 run after going down by 13, cutting Miami's lead to 28-25 in the first half to remain in the game.
Indiana not in incognito mode anymore
The Hoosiers rode an 8-0 run to open up the second half and took their first lead of the game after trailing by as many as 13 points.
Wong from way out
Isaiah Wong drained the deep 3-pointer to give Miami a four-point lead as the Hurricanes kept trading buckets with the Hoosiers.
Won't stop Wong
Wong was making shots from the logo and at the rim, throwing down a mean dunk to help Miami seal the win and a bid to the Sweet 16.
No. 9 Florida Atlantic 78, No. 16 Farleigh Dickinson 70
Strong start!
FAU came out of the gate on fire, taking a 9-0 lead in the game's opening minutes.
Good shot, Grant
Grant Singleton drained a deep 3-pointer late in the first half that helped FDU remain in the game. But FAU went into the break with a 32-25 lead.
Here comes FDU!
Joe Munden got going right away for FDU, scoring five quick points as the Knights went on an 8-0 run and took their first lead of the game.
It's raining in Columbus!
Both teams couldn't miss midway through the second half, trading baskets in back-and-forth action.
Owls hooting their way to the Sweet 16
FAU was able to break things open late in the second half, turning second-chance opportunities into easy points.
No. 6 Creighton 85, No. 3 Baylor 76
Splash!
Both teams came out swinging in this one, dropping one 3-pointer after another to set the tone early.
Baylor beating Baylor
Baylor Scheierman had a strong first half, dishing out a few assists and making a pair of 3-pointers, including one in the final minute of the half, to give him eight points at the break. More importantly, he helped give Creighton a 39-29 lead going into the locker room.
The Bears crawling back in it
Baylor went on a quick 7-0 run to cut Creighton's lead to 50-45 early in the second half with LJ Cryer draining a 3 to do his part in a possible comeback.
Not bad, Nembhard
Ryan Nembhard got nearly every shot he wanted through much of the game, shooting 7-of-10 from the field to score 23 points in the game's first 33 minutes. He kept making 3-pointers to get Creighton's lead back up to double digits, too.
Draining 3s!
Baylor tried everything to stop Creighton in the second half, but it couldn't come up with anything. Nembhard scored a career-high 30 points and the Bluejays shot 11-for-24 from 3-point range to advance to the Sweet 16.
No. 4 UConn 70, No. 5 St. Mary's 55
Finding a rhythm
The Gaels went on a 7-0 run early in the first half to build a sold lead over the Huskies, 17-9.
Too close for comfort
Tristen Newton's clutch 3-pointer gave UConn a one-point edge at halftime, 31-30, after a back-and-forth first half.
On the move
After trailing nearly the entire first half, UConn made some adjustments after the break and came out strong in the second half, grabbing an 11-point lead.
Huskies cruise to victory
Jordan Hawkins made four 3-pointers in the second half to help UConn get out in front by double digits and avoid any drama, securing a Sweet 16 berth.
No. 7 Michigan State 69, No. 2 Marquette 60
Wild start
It was a quick start for Marquette, scoring right out of the gate, but the tables turned immediately for the Golden Eagles.
Michigan State went on an 11-0 run to take an early first-half lead and set the tone.
Boom!
Spartans center Carson Cooper came down with a massive dunk for his team late in the frame, as Michigan State continued to pour it on and hold a steady double-digit lead.
Returning the favor
Marquette's Olivier-Maxence Prosper answered with a major dunk of his own to keep MSU within arm's reach as the first half wound down. The Spartans led 33-28 at the break.
Anyone's game
Early in the second half, Marquette was heating up from deep and continued the fancy footwork to keep things close.
Neck and neck
Meanwhile, Michigan State was firing on all cylinders, keeping a slight edge over Marquette as things came to a close.
Sealing the deal
In the end, Michigan State pulled away from Marquette in the game's final few minutes, securing a nine-point win, 69-60.
With the victory, MSU will make its first Sweet 16 appearance since 2019, and coach Tom Izzo earned his 55th career NCAA Tournament win, tying Bill Self for sixth most all time.
No. 3 Kansas State 75, No. 6 Kentucky 69
Wildcats vs. Wildcats!
Kentucky came out strong in this one. Jacob Toppin's huge dunk got momentum on his team's side right out of the gate.
Star power
Teammate Oscar Tshiebwe followed suit, cashing in for another bucket for Kentucky early.
It was a three-point game, 6-3, by the first official TV timeout, as both teams continued to play hard defense.
Show time!
Kansas State pulled within one point late in the frame with this beautiful sequence from Markquis Nowell and Keyontae Johnson, eventually taking the lead with less than two minutes to go until the break.
K-State carried a 29-26 lead into halftime after trailing nearly the entire first half.
Heating up
Kentucky started the second half with a quick 9-0 run to take the lead, 39-31.
No quit
Nowell gave an all-out effort in the game's final minutes, helping punch Kansas State's ticket to the Sweet 16 for the first time since 2018.
No. 3 Xavier 84, No. 11 Pittsburgh 73
Throw it down!
Xavier got off to a hot start, but Pittsburgh freshman Guillermo Diaz Graham threw down a one-handed alley-oop slam.
Swish!
Xavier guard Colby Jones got in on the action with a big-time 3 that helped the Musketeers extend their lead early.
Just like that, Xavier had built its lead to 10 points, 28-18, midway though the first half.
Making a statement
It was more of the same as the first half wound down. Xavier took a 48-34 lead into halftime.
So smooth
Jones dropped a beautiful touch pass to Jerome Hunter for an easy lay-in, extending the Musketeers' lead to 55-40.
Too tough
The Musketeers got after it on both ends, forcing their way through one Pitt defender after another.
In the end, Pitt cut the lead to just eight points, but it wasn't enough to spark a comeback. Xavier secured the win by double digits, punching its ticket to the Sweet 16 for the first time since 2017.
Read more:
---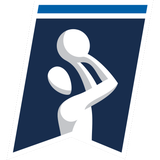 Get more from College Basketball Follow your favorites to get information about games, news and more
---