2023 March Madness Sweet 16 live updates: Alabama-San Diego State
The 2023 NCAA Men's Basketball Tournament continued Friday with four more Sweet 16 games.
Four teams — Kansas State, UConn, Florida Atlantic and Gonzaga — advanced to the Elite Eight on Thursday. The next team to punch its ticket was No. 5 San Diego State, which stunned No. 1 Alabama in the day's first game.
Elsewhere, in Kansas City, another 1-seed was upset, as 5-seed Miami (Fla.) beat Houston in the Midwest Region. With that, the Elite Eight will be without a single 1-seed for the first time since seeding began 44 years ago in 1979.
Closing things out, No. 6 Creighton ended No. 15 Princeton's feel-good run in the South Region, while No. 2 Texas will make its first Elite Eight appearance since 2008 following a win over No. 3 Xavier in the Midwest Region.
Follow along with the most up-to-date bracket here.
Here are the highlights!
No. 2 Texas 83, No. 3 Xavier 71
Luck of the draw?
Be it luck or skill (and Marcus Carr himself would call it the latter), this difficult shot is one to behold.
Jumping ahead
Texas took its largest lead of the game with a tough defensive play to nab a steal, and finish on the other end in transition.
From DEEP!
Texas was hitting all kinds of outrageous shots in the first half, and it capped off its superb showing with perhaps the best shot you'll see today.
Splashed home
The 3s kept coming for Texas in the second half, and the Longhorns cruised to an impressive 83-71 win and a spot in the Elite Eight.
No. 6 Creighton 86, No. 15 Princeton 75
Throw it up there!
There aren't many places Creighton big man Ryan Kalkbrenner can't reach. The rangy center showed off his athleticism to get things going for the Bluejays in the first half.
On a string
Just how did Francisco Farabello make this pass? He certainly had Princeton's defense fooled as he freed up his teammate for a deuce.
Keep it moving
Princeton's free-flowing offense is what's gotten it this far. This nice find from Tosan Evbuomwan is the epitome of what their attack has looked like all postseason.
Shooting barrage
Both squads turned up the heat as the period went on, doing damage from beyond the arc in what was the highest-scoring first half of the Sweet 16. Despite Princeton's pushes, Creighton entered halftime with a 47-43 lead.
On his head!
So, about Kalkbrenner. The seven-footer said get out of my way as he punched in a jam over a Princeton defender.
Locked and loaded
Creighton lefty Baylor Scheierman could not miss from beyond the arc as he helped the Bluejays grow their advantage late in the game. Scheierman went 8-of-11 from the floor, and 5-of-7 from deep en route to 21 points.
No. 4 Miami (Fla.) 89, No. 1 Houston 75
Setting the tone
Houston was first to strike, but Miami jumped out to a quick 7-2 lead with ease, setting the tone early.
No quit
The Hurricanes were a force to be reckoned with in the first half, making one huge bucket after another.
It was raining 3s in Kansas City, as both teams passes the lead back and forth.
Storm's a brewin'
Miami held a 42-36 lead at the break, thanks to a handful of big-time baskets late in the first half. Exhibit A:
Power moves
As the second half got underway, Houston went straight to work closing the gap.
All gas, no brakes
Miami had more in the tank, though, exploding for a 17-point second-half lead, 70-53, en route to a huge upset.
With the win, the Hurricanes will make back-to-back Elite Eight appearances for the first time in program history.
No. 5 San Diego State 71, No. 1 Alabama 64
Hot start!
Alabama was first to score Friday, but it was SDSU that was firing on all cylinders early in this one.
Denied!
Alabama's Nimari Burnett went up for the game-tying layup, but Jaedon LeDee had another plans — this monster block.
The Aztecs held a five-point lead, 28-23, at halftime.
Go wild!
The Alabama benched was hyped when Charles Bediako slammed it down to extend the Tide's lead in the second half.
That sparked a short run from Alabama, which continued to widen the gap.
Anyone's game
Alabama opened up its largest lead of the game, 48-39, near the 11-minute mark, but a quick steal and layup from Aztecs guard Darrion Trammell quickly put SDSU back within four points. It was back to being a one-point game in no time.
Eyes on the prize
Then, SDSU went on a 12-0 run midway through the second half to regain the lead, 51-48.
The Aztecs were locked in defensively as things continued.
Style points
It was one huge basket after another for the underdog Aztecs, which continued to pour it on in the game's final minutes.
Still, the Tide kept them within arm's reach.
All-out effort
SDSU was up by nine points, 66-57, with just over two minutes to play, but Alabama went on a 7-0 run to make it a one-score game, 66-64. It wasn't enough to pull off the comeback, however, and the Aztecs secured the win, 71-64.
With the win, SDSU advanced to its first Elite Eight appearance in program history, also marking the first Mountain West team to accomplish such a feat.
THURSDAY
No. 3 Gonzaga 79, No. 2 UCLA 76
Cannot be stopped
Drew Timme was toying with UCLA, as the forward scored 15 of Gonzaga's first 19 points.
Bruins in a groove
UCLA took an eight-point lead when Tyger Campbell found Jaime Jaquez for the inside bucket.
Then, Campbell got the steal and then hit a 3-pointer to build the Bruins' lead. UCLA took a 46-33 lead into halftime.
Narrowing the gap
Gonzaga was gnawing away at UCLA's lead thanks to an 8-0 run, which included a post bucket from Timme.
Then, Gonzaga took the lead midway through the second half when Malachi Smith got a bucket off the dribble.
Spinning and winning
Timme had himself a game. The Gonzaga senior pulled off another nifty post bucket, giving the Bulldogs a four-point lead.
Building the lead
Julian Strawther stretched Gonzaga's lead to six points on a 3-pointer with 4:16 remaining in the second half.
Smith later hit a 3-pointer of his own, putting Gonzaga up 10 points and capping off a 22-4 run.
Mayhem!
Gonzaga led by eight points with 1:04 remaining in the second half. Then, chaos ensued. UCLA went on a 10-1 run, which saw Jaquez convert an and-1.
Gonzaga missed three free throws, and Amari Bailey hit a go-ahead 3-pointer with 13 seconds remaining.
Chaos continues
Strawther saved the Zags on the next possession, hitting a 3-pointer with 7.2 seconds remaining, putting them up for good.
Campbell later got off a would-be game-tying 3-pointer, but the shot bounced off the rim, and Gonzaga held on to win and move on to the Elite Eight.
No. 9 Florida Atlantic 62, No. 4 Tennessee 55
Feelin' it
Tennessee's Santiago Vescovi was feeling it early, as he made a 3-ball from yards behind the arc.
Making it happen
Uros Plavsic muscled his way through the paint for an and-1 bucket and then successfully pump-faked an FAU defender.
Staying in it
With the shot clock winding down, FAU's Michael Forrest sunk an open 3-ball. Tennessee led 27-22 at halftime.
Mine!
Jonas Aidoo corralled the offensive rebound over a pair of Owls and placed it back up and in.
They're hootin'
Forrest hit a pair of 3-pointers midway through the second half, the second one shown below, to give FAU the lead. Furthermore, Forrest went on a solo 8-0 run.
A couple of minutes later, Alijah Martin hit a 3-pointer to give the Owls a seven-point lead.
Back in it
Tennessee cut FAU's lead in half when Josiah-Jordan James hit a 3-pointer with 3:36 remaining in the second half.
Despite occasional spurts from the Volunteers, though, it wasn't enough to mount a comeback.
No. 3 Kansas State 98, No. 7 Michigan State 93
Oop it up!
Kansas State won the opening tip and Markquis Nowell quickly turned it into two points by lobbing a pass to Keyontae Johnson for the alley-oop slam.
Moments later, Mady Sissoko was on the receiving end of an alley-oop to help Michigan State score its first points.
No stopping Nowell
Nowell was dropping dimes all over the place in the first half, recording 10 assists in the first 20 minutes to give Kansas State a 43-38 lead going into halftime.
Dizziness
With the shot clock winding down, Nowell gathered the loose ball and knocked down a 3-pointer while falling to his right.
3s and 3s
Jaden Akins, Tyson Walker and Joey Hauser were draining the long ball for Michigan State in the second half.
Nowell the maestro
Nowell was a walking highlight reel Thursday. His latest dimes went to Cam Carter and Johnson.
Drained it
Ismael Massoud hit this 3-pointer from Queens. The Kansas State forward's 3-ball gave the Wildcats a five-point lead in what was a back-and-forth second half.
With five seconds remaining, Walker attacked the rack and got the layup to go off the glass for MSU, forcing overtime.
Absurd
Nowell racked up his 18th assist of the game and third of overtime when he threw an alley-oop from just beyond midcourt to Johnson, who executed the reverse slam.
The sensational alley-oop gave the Wildcats a two-point lead with 56.2 seconds remaining in overtime.
K-State gets the stop
Down three points in the closing seconds, Michigan State was unable to get off a shot to tie the game, as Kansas State played swarming defense. Nowell eventually stole the ball and ran out the clock for the Wildcats.
No. 4 UConn 88, No. 8 Arkansas 65
Setting the tone
UConn scored the first four points of the game before Arkansas' Anthony Black pulled off a physical and-1 off the dribble.
Later, Nick Smith also pulled off a physical and-1 for the Razorbacks.
Big-time passing
Directly after forcing a turnover, the Huskies put on a passing clinic. Alex Karaban began the fastbreak with a line-drive pass down the court to Andre Jackson, who then lobbed the alley-oop to Donovan Clingan.
HUGE UConn run
The Huskies went on a 14-0 run late in the first half to go up 34-17. Adama Sanogo capped off the run for UConn by getting an inside bucket, forcing Arkansas to call timeout. The Huskies led 46-29 at halftime.
All Huskies
UConn picked up where it left off after the break, building a lead that grew to as much as 29 points. After Arkansas cut the lead to 19, Jordan Hawkins hit a pair of 3-pointers, one of them shown below, to get UConn's lead back up to 25.
UConn coasted the rest of the way, winning by 23 points.
Read more:
---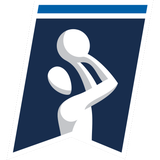 Get more from College Basketball Follow your favorites to get information about games, news and more
---