2023 USFL Draft recap: 80 players selected across 10 rounds
The 2023 USFL College Draft is complete!
We had a new format this season, with the eight teams selecting a total of 80 eligible players across 10 rounds.
Here are the selections, pick by pick.
*Note: New Jersey draft positions penalized for violating offseason roster management rules.
2023 USFL COLLEGE DRAFT ORDER
ROUND 1 (Overall)
1. (1) Michigan Panthers
Jarrett Horst, OT, Michigan State
Horst started 15 total games at left tackle for MSU after transferring from Arkansas State after the 2020 season. He was All-Big Ten honorable mention in 2021.
2. (2) Pittsburgh Maulers
Lindsey Scott, Jr., QB, Incarnate Word
Scott started all seven games at quarterback in the 2021 FCS spring season. He accounted for 2,241 yards of total offense and threw for 1,684 yards and 18 touchdowns that year.
3. (3) Houston Gamblers
Chase Brice, QB, Appalachian State
Brice played at Clemson and Duke before spending his final two seasons at Appalachian State. He set the school single-season passing record in 2021 with 3,337 yards and helped the Mountaineers upset No. 6 Texas A&M early in the 2022 season.
4. (4) Memphis Showboats
Mason Brooks, OT, Mississippi
Brooks started 23 games at Western Kentucky before transferring to Ole Miss in 2022. Was a first-team All Conference USA selection in 2021 and played in all 13 games for Ole Miss in 2022. According to PFF, had an overall blocking rating of 83.4 in 2020, which ranked No. 11 in FBS … Named to PFF's All-CUSA first team in 2020.
5. (5) New Orleans Breakers
Tyler Scott, WR, Cincinnati
Scott started all 11 games in 2022 for Cincinnati, setting career highs in receptions (54), receiving yards (899) and touchdowns (nine). Ranked 19th in FBS in receiving touchdowns, and had over 100 yards receiving in four different games. Recorded 1,439 receiving yards in his Cincinnati career.
6. (6) Philadelphia Stars
Alfred Edwards III, OT, Utah State
First-team All-Mountain West in 2022 after starting 11 games at left tackle. Allowed just one sack on the season in 864 snaps.
7. (7) Birmingham Stallions
Kadeem Telfort, OT, UAB
Telfort started 11 games as a senior at UAB in 2022, earning first-team All-Conference USA honors. UAB rushed for 235.3 yards per game, which ranked eighth in FBS. He started in all 13 games in 2021, and was a Conference USA Honorable Mention.
ROUND 2 (Overall)
1. (8) Michigan Panthers
Tanner Morgan, QB, Minnesota
Morgan started 47 games for Minnesota in his college career and went 33-14, the most wins by a quarterback in Golden Gophers history. He set single-season school records for passing yards (3,253) and touchdown passes (30) in 2019 and set the single-season completion percentage school record (66.9%) in 2022. Morgan's 9,454 career passing yards are the second-most in Minnesota history.
2. (9) Pittsburgh Maulers
Malik Hamm, DE, Lafayette
Hamm was named Patriot League Defensive Player of the Year twice in his Lafayette career and earned all-conference honors five times. He graduated as Lafayette's career sacks leader with 32 career sacks, bookending his career with 8.5 sacks each in his first and final seasons on College Hill. Was also the Patriot League rookie of the year in 2018
3. (10) Houston Gamblers
Justin Ford, CB, Montana
In 2021, Ford led college football with nine interceptions in his first season at Montana after transferring from Louisville. He was a unanimous first-team All-American in the FCS and was named Big Sky Conference Newcomer of the year.
4. (11) Memphis Showboats
Isaiah Bolden, CB, Jackson State
Bolden played two seasons at Florida State before transferring to Jackson State in 2021. In 2021, led the nation (both FBS and FCS) in kickoff return average at 36.9 per attempt, and tied for the FCS lead with two kickoff return TDs. He was a four-star cornerback coming out of high school.
5. (12) New Orleans Breakers
Noah Taylor, Edge, Virginia
Taylor played in all 12 of Virginia's games in 2021, recording 69 total tackles, eight tackles for loss and 3.5 sacks. He was named to the ACC academic honor roll in 2020-21.
6. (13) Philadelphia Stars
Anderson Hardy, OT, Appalachian State
Hardy made 29 career starts at App State, including 28 in a row to end his career. Was a first-team All-Sun Belt selection in 2022, and had the third-best overall blocking grade and fourth-best run-blocking grade among starting offensive tackles in the Sun Belt (according to PFF). He was also a second-team All-Sun Belt selection in 2021.
7. (14) Birmingham Stallions
Quinton Barrow, OT, Grand Valley State
Barrow played in every game in 2021 and 2022 for Division II Grand Valley State. He earned DII Conference Commissioners Association (CCA) All-Region honors, was named All-Great Lakes Intercollegiate Athletic Conference First Team and was awarded GVSU Offensive Lineman of the Year in 2021.
*8. (15) New Jersey Generals
Adrian Martinez, QB, Kansas State
Martinez played at Nebraska for four seasons before transferring to Kansas State in 2022. Became one of just three Power 5 quarterbacks over the last 15 seasons with 300 rushing yards and seven rushing touchdowns over a two-game span, joining Louisville's Lamar Jackson (2016) and Auburn's Cam Newton (2010).
Since the 2000 season, he is one of just four QBs in that span to total over 2,800 career rush yards and 9,500 career pass yards. The others are: Colin Kaepernick, Cody Fajardo, Malik Cunningham.
ROUND 3 (Overall)
1. (16) Michigan Panthers
Santrell Latham, LB, Southern Miss
Latham had 88 total tackles for Southern Mississippi in 2022, second on the team. He also recorded four sacks and two forced fumbles. Latham had 236 career tackles with the Golden Eagles.
2. (17) Pittsburgh Maulers
Tre'Quan Dorsey, OL, St. Francis
Dorsey started eight games at left tackle in the 2021 season. Won a NJCAA National Championship at Lackawanna College. In 2022, he anchored an offensive line that paved the way for a 9-3 record for Saint Francis, as well as a 7-0 record in conference.
3. (18) Houston Gamblers
Joseph Fisher, OG, Shepherd
Fisher recently participated in the NFLPA bowl and Senior Bowl showcases and has earned hype as a potential NFL draft pick after a successful collegiate career on the Rams' offensive line.
4. (19) Memphis Showboats
Brevin Allen, DE, Campbell
Allen was a second-team All-Big South selection in the 2019 and 2020 seasons. In 2021 he was named a second-team All-American by the AFCA as well as a third-team selection by the AP. He was also the 2021 Big South Defensive Player of the Year, leading the conference in sacks and tackles for loss that season with 9.5 and 17.5.
5. (20) New Orleans Breakers
DJ Ivey, CB, Miami, Fla.
Ivey appeared in 11 games for Miami in 2022 with 38 total tackles, seven passes defensed, two interceptions and two forced fumbles. He had 127 total tackles, 17 passes defensed and six interceptions while appearing in 58 total games over five seasons with the Hurricanes.
6. (21) Philadelphia Stars
Isaac Moore, OT, Temple
Moore was a starter at Temple for five seasons, playing in a school-record 57 consecutive games. He was a fourth-team All-AAC selection by Phil Steele in 2022 and started all 12 games at left tackles in 2021.
7. (22) Birmingham Stallions
Malik Cunningham, QB, Louisville
Cunningham was a three-year starter for Louisville, passing for 7,889 career yards and 62 touchdowns in his career. His 38 career rushing touchdowns are second-most in Cardinals history behind Lamar Jackson. Cunningham is also the only Cardinals quarterback of all time to have nine completions passes of at least 75 yards.
*8. (23) New Jersey Generals
J.J. Holloman, WR, Tennessee State
Holloman played at Georgia and Florida International before finishing his career at Tennessee State. In 2022, he finished with 33 receptions for 353 yards and one touchdown. His best season came in 2018 at Georgia, where he recorded 418 receiving yards and five touchdowns.
ROUND 4 (Overall)
1. (24) Michigan Panthers
DJ Scaife Jr., OL, Miami Fla.
Scaife Jr. played in 11 games for Miami in 2022, starting in nine of them. He played in 60 games, starting 51, over five seasons with the Hurricanes.
2. (25) Pittsburgh Maulers
Ferlando Jordan, CB, SE Louisiana
Jordan led the Southland Conference in interceptions with 5 in the 2019 season, and became the 12th two-time All-American in program history in 2020. He started all 11 games in the 2018 season and started in six games in 2021 before having his season cut short due to injury. He also recorded five career pick-sixes as of 2021.
3. (26) Houston Gamblers
Scott Matlock, DT, Boise State
Matlock started 13 games for Boise State in 2022, recording a team-high seven quarterback hurries and leading all Broncos defensive linemen with 49 total tackles, including six tackles for loss and 2.5 sacks. He was named to the All-Mountain West second team in both 2021 and 2022 and made the Bednarik and Outland award watch lists in 2022. He started all of Boise State's games in 2021 and 2020 as well.
4. (27) Memphis Showboats
Benny Sapp III, DB, Northern Iowa
Sapp was a third-team All-American in 2022, as well as a first-team Missouri Valley Conference selection. Played his first two collegiate seasons at Minnesota before transferring to UNI after the 2019 season. In 2022, he recorded 53 tackles, 4 INTs, 2 pass breakups and 1 FF.
5. (28) New Orleans Breakers
Keaton Mitchell, RB, East Carolina
Mitchell played a major role in Eastern Carolina's offense in both 2021 and 2022, rushing for a combined 2,492 yards and 23 touchdowns over those two seasons. He had 1,452 rushing yards and 14 touchdowns in 2022 along with 252 receiving yards and a touchdown catch, scoring in six of the Purple Pirates' final seven games. He was named an honorable mention All-American by PFF in 2022 and made first-team All-American Athletic Conference in both 2021 and 2022.
6. (29) Philadelphia Stars
Truman Jones, DE, Harvard
Jones was a unanimous first-team All-Ivy League selection in 2022, and an FCS AP third-team All-American selection. Was tied for first in the Ivy League in TFL with 13 in 2022, and also recorded seven games with at least four tackles.
7. (30) Birmingham Stallions
Derius Davis, WR, TCU
Davis played a big role in the TCU offense that powered the Horned Frogs to the national championship game in 2022, one season after he led the team in receptions. Davis had 42 catches, second only on the team to NFL Draft first-round prospect Quentin Johnston, for 531 yards and five touchdowns over 14 games in 2022. Davis' 82-yard punt return for a touchdown against Texas Tech in 2022 set the new school record for longest punt return, which was previously held by 2022 USFL MVP KaVontae Turpin
*8. (31) New Jersey Generals
Victor Jones, DE, Akron
Jones recorded 5.5 sacks for Akron in the 2022 season. Before Akron, he appeared in 37 games for Wyoming – including playing in all 13 games for the Cowboys in 2021. In three seasons at Wyoming, he recorded 72 tackles and 10.5 tackles for a loss.
ROUND 5 (Overall)
1. (32) Michigan Panthers
Dashaun White, LB, Oklahoma
White notched a career-high 81 total tackles in his fifth season with the Sooners but first under new head coach Brent Venables. He started all 12 games and earned honorable mention All-Big 12 recognition from the league's head coaches. White also had 6.0 tackles for loss, 2.0 sacks, two interceptions, six pass breakups and three QB hurries in 2022. He finished his Oklahoma career with exactly 250 total tackles.
2. (33) Pittsburgh Maulers
Isaiah Land, Edge, Florida A&M
Land was the 2022 Preseason SWAC Defensive Player of the Year. In 2021, he won the Buck Buchanan Award – the FCS Award for the National Defensive Player of the Year. In that 2021 season, he led FCS in sacks (19), tackles for loss (25.5), and was a first-team AP All-American.
3. (34) Houston Gamblers
Jeffrey Johnson, DT, Oklahoma
Johnson played in all 12 Sooners games in 2022, recording 18 total tackles, 2.5 tackles for a loss and a QB hurry. He recorded 154 total tackles and eight sacks while appearing in 61 games over five seasons for Oklahoma.
4. (35) Memphis Showboats
Michael Ezeike, TE, UCLA
Ezeike made eight starts in 2022, finishing the season second on the team with 4 receiving touchdowns. Ezeike finished his UCLA career with 407 receiving yards and 7 receiving touchdowns.
5. (36) New Orleans Breakers
Isaiah Moore, LB, NC State
Moore was a star linebacker for the Wolfpack before suffering a season-ending knee injury after seven games in 2021. He returned to record 82 tackles and 15 tackles for loss for NC State in 2022, playing in each of the team's 13 games. Moore also notched three sacks and eight QB hurries last season. He finished with 341 total tackles over five seasons in his NC State career.
6. (37) Philadelphia Stars
Earl Bostick, Jr., OT, Kansas
Bostick Jr. was an All-Big 12 Honorable Mention in 2022, starting 23 games in the 2021 and 2022 seasons combined. In 2021, he also caught a two-point conversion pass for the Jayhawks in the final home game of the season against West Virginia.
7. (38) Birmingham Stallions
Zeke Vandenburgh, LB, llinois State
Vandenburgh was Illinois State's leading tackler with 100 total tackles in 2022, including 21 tackles for a loss and 14 sacks. He also forced two fumbles, recovered another and notched an interception last season.
*8. (39) New Jersey Generals
De'Jahn Warren, CB, Jackson State
Warren was the No. 1 JUCO cornerback in the country in the 2021 class, flipping from Georgia to Jackson State prior to signing day. In 2021, he started six games and recorded 16 solo tackles along with one pass breakup. In 2022, he recorded 10 solo tackles and one pass breakup.
ROUND 6 (Overall)
1. (40) Michigan Panthers
Levi Russo Bell, DT, Texas State
Bell transferred to Louisiana Tech in 2020 after stints at the College of Idaho and Tyler Junior College. He appeared in four games, starting three, in 2021 where he recorded three sacks, good for second on the team.
2. (41) Pittsburgh Maulers
Nash Jensen, OG, North Dakota State
Jensen started 41 games at left guard from 2019 to 2021, blocking for a rushing attack that ranked No. 2 in the FCS averaging 280.6 yards per game in 2021. He was named an AFCA FCS All-America second team in 2022.
3. (42) Houston Gamblers
Keenan Isaac, CB, Alabama State
Isaac returned after an injury-marred 2021 to appear in 11 games for South Alabama in 2022, where he recorded 39 total tackles, two interceptions and eight pass breakups.
4. (43) Memphis Showboats
Jerome Carvin, OG, Tennessee
Carvin played five seasons for the Vols, seeing action in 60 games with 43 starts. He appeared in more career games than any position player in school history, seeing action on 2,817 total offensive snaps. Only allowed two sacks over the last 26 games of his career and did not allow one in 2021.
5. (44) New Orleans Breakers
Dante Stills, DL, West Virginia
Stills set a West Virginia football record by appearing in 58 games over five seasons with the Mountaineers, starting in 36 of those. He also holds the program record for career tackles for loss (52.5) and is No. 4 in sacks (23.5). In 2022, he was named All-Big 12 first team by both the AP and Coaches' polls after notching 26 total tackles, 4.5 sacks and nine tackles for loss.
6. (45) New Jersey Generals
Derrick Tucker, S, Texas Southern
Tucker spent three seasons at Texas A&M before transferring to Texas Southern. For his career, he recorded 109 total tackles, 3 interceptions, 6 pass deflections, and 2 forced fumbles. He was a four-star recruit in the 2017 class.
7. (46) Philadelphia Stars
Jose Ramirez, DE, Eastern Michigan
Ramirez appeared in each of Eastern Michigan's 13 games in 2022, recording 66 total tackles, 19.5 tackles for loss and 12 sacks. He had seven tackles and a TFL in EMU's upset victory at Arizona State on Sept. 17.
8. (47) Birmingham Stallions
Colby Sorsdal, OT, William & Mary
Sorsdal was a first-team All-American selection by the AP in 2022, starting 13 games at right tackle. He helped W&M rank third nationally in rushing (265.8) and fourth in fewest sacks allowed per game (0.77) in 2022. Over his career, he earned 46 starts and was a two-time All–CAA selection.
ROUND 7 (Overall)
1. (48) Michigan Panthers
Gunnar Oakes, TE, Eastern Michigan
Oakes recorded 27 catches for 279 yards over 12 games at Eastern Michigan in 2022. He finished his EMU career with 56 receptions for 621 yards and two touchdown receptions.
2. (49) Pittsburgh Maulers
Taylor Grimes, WR, Incarnate Word
Grimes led Incarnate Word in receptions (87), receiving yards (1145) and touchdowns (16) in 2021. That season, Grimes had six games totaling over 100 yards, and three games where he scored three touchdowns or more. He topped it off in 2022, recording 1,255 receiving yards and another 15 receiving touchdowns. He was also Southland Conference Newcomer of the Year in 2021.
3. (50) Houston Gamblers
Alex Jensen, OT, South Dakota
Jensen appeared in eight games for South Dakota in 2022. He was second-team All-Missouri Valley Football Conference in 2021, starting all 12 games at left tackle for the Coyotes.
4. (51) Memphis Showboats
Nehemiah Shelton, CB, San Jose State
Shelton was an All-Mountain West selection in 2021 and 2022, and started all 8 games for San Jose State in 2020 season — the year in which they won the Mountain West Conference championship.
5. (52) New Orleans Breakers
Darius Hagans, RB, Virginia State
Hagans had 1,012 rushing yards and six rushing touchdowns for Virginia State in 2022, along with 17 receptions for 135 yards. He had 2,069 career rushing yards and 17 touchdowns in three years with the Trojans despite sitting out the 2020 season.
6. (53) New Jersey Generals
Jermaine McDaniel, DE, North Carolina A&T
McDaniel Jr. spent two seasons at App State before transferring to NC A&T. In 2019, he registered 40 tackles including 12 TFL and 7.5 sacks. That season he was a second-team All-MEAC selection. In the 2021 and 2022 seasons combined, he recorded 12 sacks with eight of them coming in 2022.
7. (54) Philadelphia Stars
Demontrey Jacobs, OT, South Florida
Jacobs played in all 12 of USF's games in 2021, his second season with the Bulls after transferring from Grambling State. He helped USF to a school record single-game rushing record of 421 yards against Temple that year.
8. (55) Birmingham Stallions
Grant Dubose, WR, Charlotte
DuBose finished his Charlotte career fourth all-time with 1,684 career receiving yards in two seasons, second all-time with career 70.2 receiving yards/game, and T-third all-time with 15 career TD catches. He was a 2022 second-team All-Conference USA selection and an Honorable Mention selection in 2021.
ROUND 8 (Overall)
1. (56) Michigan Panthers
Andrew Farmer II, OLB, Lane College
Farmer appeared in 18 games across two seasons for Division II Lane College, including each of the Dragons' first eight games in 2022 where he recorded 58 total tackles, 25 tackles for loss, six sacks and a forced fumble.
2. (57) Pittsburgh Maulers
CJ Turner, WR, Southeastern Louisiana
Turner finished with 2,779 receiving yards and 23 receiving touchdowns in five seasons at Southeastern Louisiana. In 2020, he was a first-team All-Southland selection. In 2021, he finished in the program's top four all-time in receiving yards, receptions, receiving touchdowns and 100-yard receiving games.
3. (58) Houston Gamblers
Brady Russell, TE, Colorado
Russell recorded 78 receptions for 799 yards and three touchdowns across five seasons with Colorado. He was named the Buffalo Heart Award winner in 2022 for his contributions to the team, especially in the Buffaloes' lone win over California.
4. (59) Memphis Showboats
Trea Shropshire, WR, UAB
Shropshire started in 11 games in 2022, finishing as an Honorable Mention All-Conference USA selection. Led the team with 923 receiving yards and six touchdowns in 2022, and ranked third nationally in yards per catch (22.5). He was also a conference Honorable Mention selection in 2021.
5. (60) New Orleans Breakers
Jake Bobo, TE/WR, UCLA
Bobo was UCLA's leading receiver in 2022 after arriving in Los Angeles as a graduate transfer from Duke. He had 57 catches for 817 yards and seven touchdowns, catching at least three passes in every single game that the Bruins played.
6. (61) New Jersey Generals
Adam Korsak, P, Rutgers
Korsak was the 2022 Ray Guy Award winner — given to the nation's best punter. He was also a first-team All-American according to Sporting News, and holds the NCAA career record for punting yards with 15,318.
7. (62) Philadelphia Stars
Trey Botts, DL, Colorado State-Pueblo
Botts recorded 66 total tackles, 16 tackles for loss and 5.5 sacks while appearing in 12 games for Division II Colorado State-Pueblo. He was named an NCAA Division II All-America honorable mention in 2022 after being named an All-Rocky Mountain Athletic Conference honorable mention in 2020 and 2021.
8. (63) Birmingham Stallions
Mark Evans II, OG, Arkansas-Pine Bluff
Evans II started every game at left tackle for UAPB in the 2019 season, helping Taeyler Porter become the third player in program history with back-to-back 1,000-yard rushing seasons that year. He also started as a true freshman and helped the offense produce four 500-plus yard offense games.
ROUND 9 (Overall)
1. (64) Michigan Panthers
Chim Okorafor, OT, Benedictine
Okorafor was named an NAIA All-American in 2022 after anchoring a Benedictine offensive line that allowed just 12 sacks in 13 games, helping pave the way for a Ravens offense that ranked fifth in the NAIA in scoring.
2. (65) Pittsburgh Maulers
Jacob Slade, DT, Michigan State
Slade was a four-year letter winner at Michigan State, playing in 42 games with the Spartans — including 26 starts. He collected 88 tackles, 11.5 tackles for loss (36 yards), 4.0 sacks (25 yards), four pass breakups, one fumble recovery and one blocked kick in his career.
3. (66) Houston Gamblers
Jason Taylor II, S, Oklahoma State
Taylor has been a key part of Oklahoma State's defense for the past three seasons, recording 159 total tackles and eight interceptions including several highlight-reel plays. His first season as a starter in 2021 saw him play a crucial role in a Cowboys defense that helped the team to the Big 12 championship game.
4. (67) Memphis Showboats
Silas Dzansi, OT, Virginia Tech
Dzansi started 32 games at Virginia Tech from 2018 to 2022. In 2022, anchored an offensive line that allowed one or fewer sacks three times. Has started at right tackle, right guard, left guard and left tackle in his Virginia Tech career.
5. (68) New Orleans Breakers
Alex Palczewski, OT, Illinois
Palczewski was an Illinois team captain and one of the nation's best offensive linemen in 2022, refusing to allow a sack all season on 713 pass block attempts per PFF. He tied the FBS record with his 65th career start in the ReliaQuest Bowl against Mississippi State on Jan. 2, 2023.
6. (69) New Jersey Generals
Jalen Holston, RB, Virginia Tech
Holston recorded 1,235 rushing yards and 13 rushing touchdowns in six seasons at Virginia Tech. Coming out of high school, he was a four-star recruit and rushed for over 4,000 yards in high school.
7. (70) Philadelphia Stars
Destin Mack, CB, Citadel
Mack recorded 182 total tackles and nine interceptions across five seasons at The Citadel, playing in at least 10 games each year. He was named second-team All-Southern Conference in 2021.
8. (71) Birmingham Stallions
B.J. Thompson, DE, Stephen F. Austin
Thompson recorded 6 sacks and 39 tackles in three seasons at Stephen F. Austin. In 2021, he ranked third on the team with 12.5 tackles for loss and second on the team with 9.5 sacks. That same season, he also recorded two forced fumbles and fumble recoveries and three quarterback hurries.
ROUND 10 (Overall)
1. (72) Michigan Panthers
Sidy Sow, OG, Eastern Michigan
Sow appeared in 12 of Eastern Michigan's 13 games in 2022 and was named first-team All-Mid-America Conference for the second straight season. The all-time leader in Eastern Michigan history in games played (56) and games started (54), Sow allowed just two sacks in 2022 and six across his entire career.
2. (73) Pittsburgh Maulers
Ethan Evans, K, Wingate
Evans He earned first-team All-American honors from the Associated Press and the D2CAA, while also picking up first-team All-SAC and All-Region accolades. Evans helped lead the Bulldogs to a historic season, winning a program-record 11 games while also advancing to the NCAA DII national quarterfinals for the first time in program history.
3. (74) Houston Gamblers
Colby Reeder, LB, Iowa State
Reeder made just eight starts in 2022 due to injury but still finished seventh on Iowa State with 38 total tackles, including 4.5 tackles for loss and 1.5 sacks in his only season for the Cyclones after transferring from Delaware, where he was named All-Conference in 2021 despite missing three games that year as well.
4. (75) Memphis Showboats
Antonio Fletcher, S, Southern Illinois
Fletcher was at Arkansas State from 2018-21. In 2022 for Southern Illinois, he recorded 38 total tackles and four pass deflections. In 2019 and 2020, he started a combined 21 games at Arkansas State. In 2020, he was named to College Football News "Top 30 Sun Belt Players."
5. (76) New Orleans Breakers
Tyler Baker-Williams, CB, NC State
Baker-Williams appeared in just five games for NC State in 2022 following offseason surgery but still recorded 17 total tackles and two interceptions. He was a second-team PFF All-ACC performer and honorable mention All-ACC choice on the official league team, and won NC State's DeWayne Washington Award as the team's top defensive back in 2020 and 2021.
6. (77) New Jersey Generals
Nick Zecchino, LS, Purdue
Zecchino was at UConn in 2016 before transferring to Purdue. From 2019 to 2021 at Purdue, he appeared in 37 games as a long snapper, and was a two-time Academic All-Big Ten selection.
7. (78) Philadelphia Stars
Dre Terry, LB, Alabama A&M
Terry recorded 85 total tackles and 12 tackles for loss in 2022 for Alabama A&M, appearing in 11 games. He previously played at Eastern Carolina.
8. (79) Birmingham Stallions
Starling Thomas V, CB, UAB
Thomas was a first-team All-Conference USA selection in 2022, starting 13 games at corner. He recorded 30 tackles and a team-high 15 pass breakups. He was also a C-USA Honorable Mention selection in 2021, starting all 13 games and recording 41 tackles, two INT and eight pass breakups that season. He missed the 2020 season due to injury and started all 14 games in 2019.
*9. (80) New Jersey Generals
Rey Estes, CB, Grambling State
Estes had 33 total tackles and an interception for Grambling State in 2022. He finished his career there with 75 total tackles in 25 games across three seasons.
More on the USFL:
---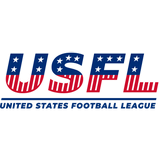 Get more from United States Football League Follow your favorites to get information about games, news and more
---
---