2023 Women's World Cup odds: Unders continue to hit — will market Over-correct?
Based on the lopsided odds in some of the early matches at the Women's World Cup, it would be fair to expect that quite a few goals were scored the past few days. At least by the favorites, at any rate.
But the box scores say otherwise.
Not only is the Under hitting at a tremendous rate thus far, but quite a few teams failed to tally a single goal through the first five days.
And to hear BetMGM Nevada's Scott Shelton tell it, bettors are catching on as they begin to pile on the low- and no-scoring trends. Shelton, BetMGM sports trader Seamus Magee and WynnBet trader Dominick DeBonis help break down the most noteworthy World Cup betting trends.
Almost perfect
Through the first 13 matches, the Under n the Over/Under (O/U) was a money-making machine in the Women's World Cup odds market, going 12-1. Even Team USA, which BetMGM closed as a massive -35000 favorite (bet $10 to win three cents) against Vietnam, didn't dominate nearly as much as expected.
The USA-Vietnam total closed at either six or 6.5 goals, depending on where and when you bet. And the only way that was likely to happen was if the U.S. put up seven goals. But the Americans didn't come close to that in a 3-0 victory.
RELATED: Everything to know for USWNT-Netherlands match
Japan-Zambia, with a total of 3.5, was the only match among the first 13 in which the Over hit, as the Japanese side rolled 5-0.
Impressive as the Under trend is, DeBonis said it's not surprising.
"This tournament has been an extreme instance of it, but Under across [each team's first match] is a long-standing trend during all international tournaments," DeBonis said. "The formatting of the three-game point system leads to deploying a strategy where many of the weaker sides will not contribute to the attacking flow of the game at all."
Translation: Underdogs — particularly heavy underdogs such as Vietnam — aren't pushing forward on offense. Rather, they're employing more of a defensive strategy in an effort to not get blown out, and perhaps at least forge a draw to get one point. Or even pull an upset, such as New Zealand did against Norway in the first match of the tournament, a 1-0 victory for the Football Ferns.
"Basically, for these sides, not losing can be as valuable as winning," DeBonis said. "Add in that in this tournament, you have a quarter of the [32-team] field as first-time participants, and the majority of the field playing with an extreme time difference in the opposite hemisphere, and the sluggish starts are not a surprise at all."
Every goal of Matchday 5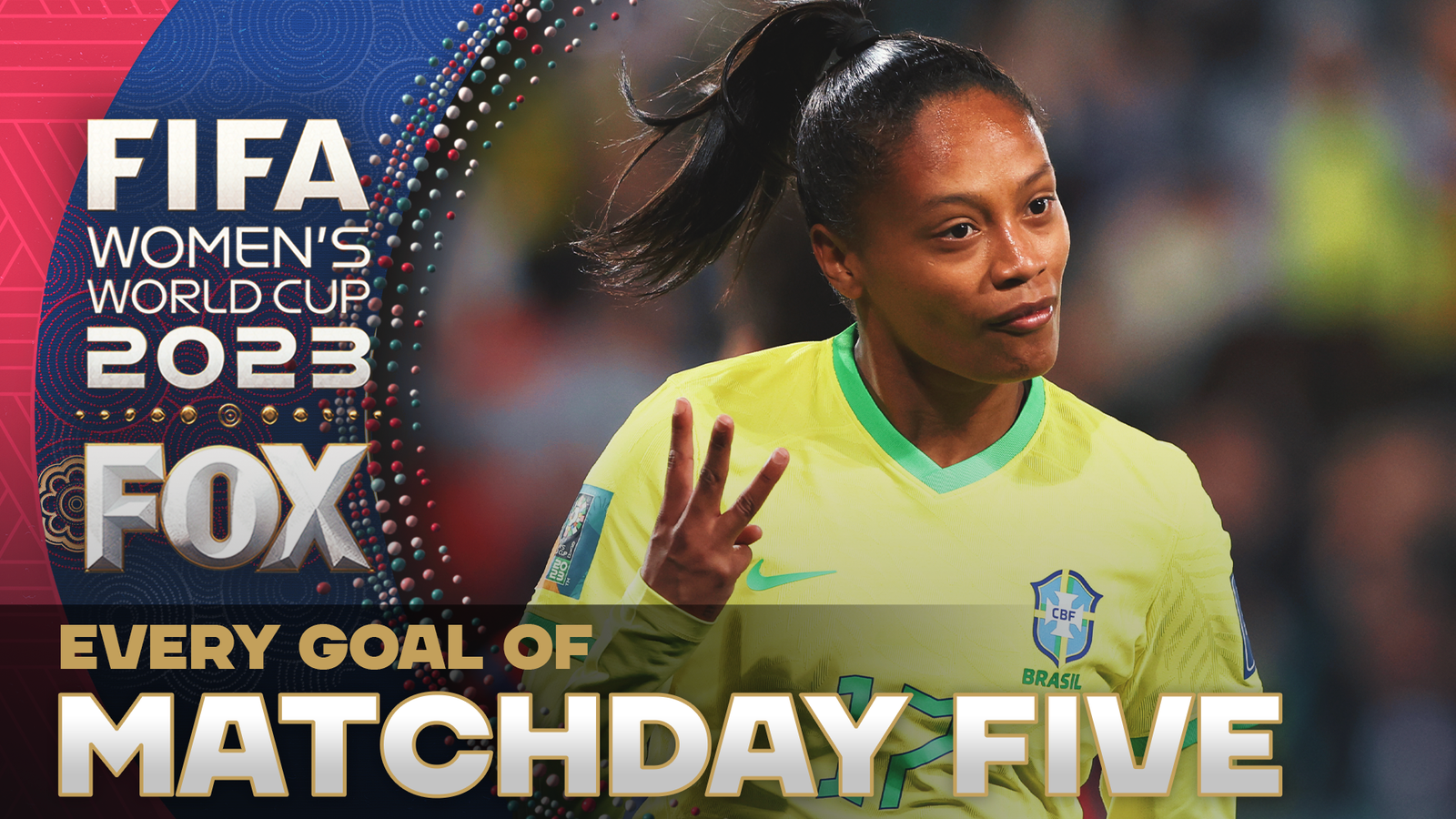 A hat trick from Brazil's Ary Borges highlights the goals from the Women's World Cup on Matchday 5.
Just say no
All the above noted, the last two matches finally saw a scoring breakthrough. Germany punched out Morocco 6-0, doubling up on the O/U total of 3. Brazil followed with a 4-0 shutout of Panama, and though the match didn't top the total of four, Over bettors at least earned a push on the result to get their money back.
Still, the Under is a robust 12-2-1 through 15 matches. And the shutouts pitched by Germany and Brazil helped stretch out another trend in this tournament that's nearly perfect: Yes/No on whether both teams will score in a given match. No is a torrid 14-1, with 12 shutouts and two 0-0 draws thus far.
"Even with both trends starting to pile up, we've seen really good results from these markets," Magee said. "Again, handle on some of these games that go Under or No on Both Teams To Score hasn't been great, most likely due to the time difference. But I think we'll find out more this week if the bettors go to these low-scoring trends or if they look for a regression to the mean."
But, as noted above, there has been almost zero regression so far on the Both Teams To Score prop.
The only match in which both teams scored was Sweden's surprisingly close 2-1 victory over South Africa. At BetMGM, the Swedes were hefty -1200 moneyline favorites (bet $10 to win $10.83 total), while South Africa was a +2200 underdog.
Looking to get Over on the Under
With Unders on a tear, bettors are beginning to jump on board in multiple ways at WynnBet.
"We've seen some bettors clue in to the trend by parlaying Unders together," DeBonis said. "With the amount of alternate totals we have available, many bettors see combining them [on a parlay] as an edge."
At BetMGM Nevada, Shelton said the last three matches saw significant discrepancies in betting on Over/Under total goals:
– Italy-Argentina: "Tickets [were] 2/1 and money 6.5/1 on the Under," Shelton said, noting sharp bettors were among those on the Under. BetMGM had the total at 2 (Over -120, bet $10 to win $18.33 total), and Italy won 1-0.
– Germany-Morocco: "It's all on the Under. Tickets 8/1 and money close to 50/1," Shelton said. The total was 3 (-110, bet $10 to win $19.09 total), and as noted above, Germany rumbled to a 6-0 victory for a rare Over in this tournament.
– Brazil-Panama: Just a few hours before match time, Shelton said, "One-hundred percent of tickets and money are on the Under." The total was four, and bettors on both sides of the Over/Under got a push with Brazil's 4-0 victory.
Monday's 10 p.m. ET clash between Korea Republic and Colombia is seeing similar activity.
Said Shelton on Sunday evening: "It's a total of two goals, and there's one ticket on the Under. It's 94/1 money on the Under."
At the time, the Over was -120 and the Under even money. By noon ET Monday, Under was a -145 favorite (bet $10 to win $16.90 total) and Over a +120 underdog at BetMGM Nevada.
All the above said, DeBonis expects scoring to pick up as teams go into their second matches in group play.
"Eventually the market will overcorrect, and Over will become the edge play," DeBonis said. "With the start of Matchday 2 overnight on Tuesday, I would expect more balls in the back of the net."
Patrick Everson is a sports betting analyst for FOX Sports and senior reporter for VegasInsider.com. He is a distinguished journalist in the national sports betting space. He's based in Las Vegas, where he enjoys golfing in 110-degree heat. Follow him on Twitter: @PatrickE_Vegas
Play FOX Super 6 every week for your chance to win thousands of dollars every week. Just download the Super 6 app and make your picks today!
---
FIFA WORLD CUP WOMEN trending
---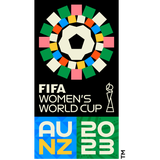 Get more from FIFA Women's World Cup Follow your favorites to get information about games, news and more
---