Aaron Rodgers Gushes Over 'Jersey Shore,' 'One Of The Greatest Shows'
Entertainment
Entertainment

Aaron Rodgers
I Love 'Jersey Shore'
… 'One Of The Greatest Shows!!!'
5/23/2023 3:25 PM PT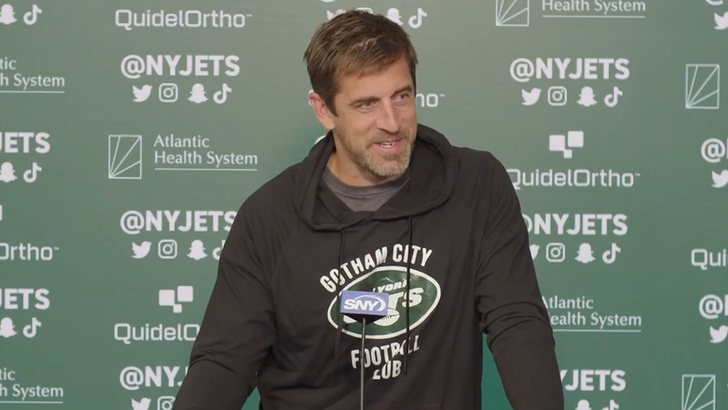 New York Jets
You knew Aaron Rodgers liked ayahuasca, darkness retreats, and crystals … but did you know the quarterback got down with gym, tan, laundry, and T-shirt time too?!?
It's true … the new NY Jets star admitted Tuesday out at organized team activities that he was, indeed, a superfan of "Jersey Shore."
In fact, the 39-year-old called it "one of the greatest shows" ever!!!
Rodgers' talk with reporters about the classic MTV hit all came about because he said he knew next to nothing about New Jersey prior to his trade from Green Bay — outside of what he had seen Pauly D, Snooki, and The Situation get into on the NJ-based show.
"The only Jersey I kinda knew about besides Teterboro was 'Jersey Shore,'" Rodgers said with a laugh. "I was assured that was not a proper representation of this state."
Then he explained he couldn't have been a bigger consumer of the reality TV hit — telling media members he had actually chastised his 30-year-old teammate, C.J. Uzomah, earlier in the day for not being aware of JWoww, Ronnie, Sammi Sweetheart, and all the other cast members who made the show legendary.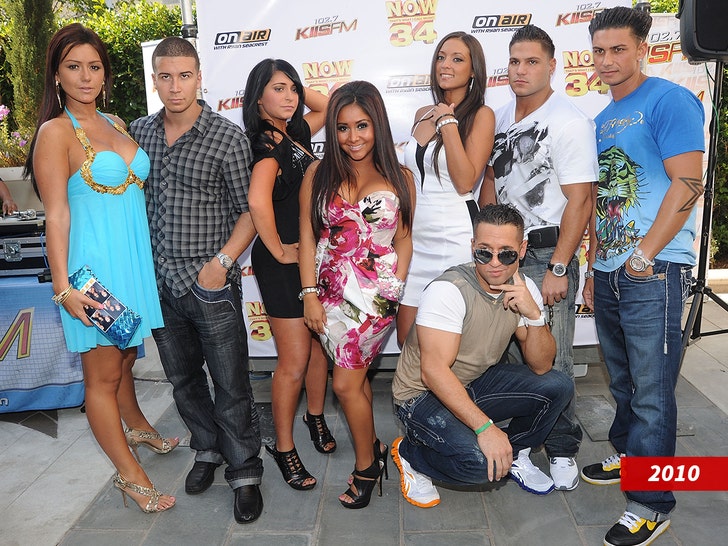 "I said 'How can you not watch the show?!'" Rodgers said.
Rodgers went on to say he was such a big supporter of it all, he used to go see Pauly D perform DJ sets in Las Vegas back in the day.
For now, Rodgers' focus is all on offseason workouts with his new team … but there will be a lull coming soon just before training camp — which means plenty of time to bring back the fist pumps?!?