Behind Rodney Terry's steady hand, Texas has chance to write a new narrative
KANSAS CITY — Dylan Disu grew up 20 miles north of Texas' campus, right in the heart of the burnt orange stronghold surrounding the 40 Acres.
It is hard not to be aware of what was happening with the Longhorns within such an orbit. Whether it was the flagship football team's latest travails or the successful runs on the diamond, UT sports naturally dominated the discourse in an area that lacked any local professional sports.
Yet when it comes to the memories of some of the men's basketball program's most recent runs in the second weekend of the NCAA Tournament, the senior forward from Pflugerville had scant recollection of things that happened when he was in the early stages of grade school or even still in diapers.
"I don't remember all that," Disu recounted to FOX Sports. "Before the Shaka (Smart) era, the only thing I can remember much of was A.J. Abrams, Javan Felix and those guys. I remember them playing but don't remember anything about their (NCAA Tournament) runs."
Perhaps the foggy recall is a reflection on just how young players in college still are nowadays, but fans of the program would be much quicker to point out that it just underscores the sheer amount of March heartbreak the team has suffered in the years since their last appearance in a regional final back in 2008.
That season under then-head coach Scott Barnes, the Longhorns set a school record for wins (31), shared the Big 12 regular season title with Kansas and looked primed to play in a Final Four in their home state thanks to some terrific backcourt play from Abrams, D.J. Austin and the low post play of big man Dexter Pittman.
Yet it was not meant to be in the end, with their chance to play a short drive from campus down in San Antonio denied by a hot-shooting Memphis team and its budding scorer named Derrick Rose, who came within a few seconds of leading the Tigers to win it all.
Though it was an opportunity wasted, many thought at the time that what the 'Horns were building — three Elite Eights in six years that included a Final Four berth in 2003 — was certainly sustainable with a deep recruiting base and veteran head coach in charge. It was only a matter of time before Texas would break through and accomplish what Mack Brown had done on the football side, delivering an elusive title at a place where the championship-or-bust mentality is in full force.
Alas, such wishful thinking never materialized on the court. And despite cycling coaches, upgrading facilities even further and recruiting wave after wave of NBA draft picks, a drought cropped up in Austin that stretched 14 long years.
"The Elite Eight, it's an abyss. It is," remarked Xavier coach Sean Miller after his team's thorough 83-71 elimination at the hands of the Longhorns in the Sweet 16 on Friday night. "If you get to the Elite Eight, it only means that you didn't get to the Final Four."
It's an apt descriptor of the second game of the second weekend of the Big Dance, an accomplishment in its own right given how few even reach that stage, but one that only further underscores what you didn't do as opposed to what you did.
"No one is satisfied getting to an Elite Eight. Every team wants to get to the Final Four and win a National Championship," Miami head coach Jim Larranaga added. "We're no different than the other seven schools. But it's a challenge."
The 73-year-old speaks with authority on the subject not just as a lifer of the game, but as someone who has seen both sides of the final whistle heading into Sunday afternoon's meeting with Texas at T-Mobile Center, the Midwest Regional's spot in Houston on the line.
Just last season he had the 10th-seeded Hurricanes on the brink of history, up six at halftime on subsequent national champion Kansas. But foul trouble and some unkind iron in the second half turned the game into a runaway the other way — an eventual 16-point loss that the coach is using this week as equal parts teaching moment and motivation.
"They understand the level of competition and what's at stake," Larranaga says of his players' mindset going into such games. "It's getting them to know that it's not about who we play, and it's not about where we play, but it is how we play. How we play means we have to execute our game plan better than our opponent executes its game plan, and that will be true against every team we play."
It's a simple lesson but one that stems from the coach knowing what it takes to get to the right side of the abyss, something he famously did back in 2006 with one of the original Cinderella runs of March Madness with George Mason. Led by prolific power forward Jai Lewis, the Patriots knocked off defending champion North Carolina in the second round and that year's No. 1 overall seed UConn to make it to the Final Four, becoming just the second double-digit seed to make it that far.
It was a coaching job that was long held up as one of the best this time of year and always will be for what it represented for mid-majors at the time in the tournament. Yet if Larranaga loses on Sunday, it could be drawn into some debate over its place in the overall pecking order based on what opposite number Rodney Terry has been doing in guiding the Longhorns to the brink of history and hopefully some new memories for the burnt orange faithful.
Terry is the first interim head coach to lead his team to the Elite Eight since Steve Fisher did so in 1989 with Michigan. While the circumstances were vastly different regarding then-coach Bill Frieder's departure from the Wolverines prior to the tourney, Terry's ability to push the right buttons to keep the team together — and even elevate their play on the court — in the wake of Chris Beard's acrimonious departure following a domestic violence charge has been one of the key storylines surrounding the program's ability to end such a lengthy drought in the games that matter most this time of year.
"He gave us reassurance of our plan. He gave us a clear view. He gave us a voice. He gave us a steady voice. And I don't think you could overlook that," forward Timmy Allen said of Terry taking over. "I think a lot of guys on this team were looking for guidance after that, looking for someone to follow, looking for someone to lead by example, and he's done that flawlessly."
So much so that the school's administration may have the decision removed from their hands entirely when it comes to taking the interim tag off their coach's title. While there was initial chatter that major names like Kentucky's John Calipari or ex-Florida coach Billy Donovan could be in the mix to fill the vacancy, such talk has melted away around the program the past few weeks thanks solely to how hot the team has become.
"I don't think there's a playbook for what happened in terms of when it happened or how it happened. I think the one saving grace for myself, I was already in front of our guys. I was kind of a co-head coach with Coach Beard already," remarked Terry, who played college basketball in Austin at St. Edwards and grew up just a short drive from the site of this year's Final Four in Houston. "So I was already in front of the guys coaching our defense and was always in front of the guys already coaching as opposed to just being an assistant to where you didn't maybe have as much input.
"But I think my one constant message to our guys on that day and moving forward was to live where your feet are, stay in the present right now, and we're going to control what we can control. We're going to continue to have a great season. We're going to block out all the noise. And we're going to play for one another."
Familiarity with the program and with the team in situations like the one he'll face on Sunday is also notable as this is Terry's second stint with the Longhorns after spending over a decade as Barnes' lead assistant and top recruiter. He was responsible for bringing in many of the key contributors on those past Elite Eight runs and had a seat in the huddle for many of those critical moments when the team was on the verge of getting over the hump and into the Final Four.
It also doesn't hurt Terry's case that he can also tap into the fact that he's been a head coach before too, having taken Fresno State to the tourney in the course of his seven years in charge out West and adding valuable in-state experience from three seasons at UTEP before Beard convinced him to return to Texas as an assistant.
"I think knowing where you stand within your program, whether you're a player or a coach, is hugely important because you want to have the respect. Not only as a coach of your players, but of your administration," added Larranaga in conveying his admiration and respect. "And Rodney Terry was put in a very difficult situation because Chris Beard is one helluva coach. When Rodney had to step into his role, he had to command the respect of his players first. They bought into whatever he said, whatever he did, hook, line, and sinker. They are an outstanding team. They've played very hard and very well together at both ends of the court."
That Terry and the Longhorns have been able to overcome numerous injuries over the course of this recent run has also lent credence that this special season just has something different about it compared to past editions.
In the Big 12 Tournament in the same city and building as they'll play the regional final, it was Allen who was ruled out the day before play was supposed to begin. No matter, as Texas proceeded to roll through the toughest conference in the country for just the fourth league tournament championship in program history that was capped off by beating Kansas for a second time in a week.
Then on Friday, it was Disu who had to be removed after just two minutes due to a bone bruise suffered in the second-round win over Penn State — a game where he had set a school record with 14 field goals in an NCAA Tournament game.
Regardless of what kind of obstacle is thrown their way, the Longhorns seem to find their way past it.
"I always say to our guys, we're all we need, we're all we got," said Terry. "We'll find somebody ready to go, and we'll band together like brothers, and we'll go out and compete against a really, really good Miami team."
And maybe, just maybe, be able to cross that chasm ahead in the Elite Eight and write some positive bits of history with a program that lately has rarely been in a position to do so.
Bryan Fischer is a college football writer for FOX Sports. He has been covering college athletics for nearly two decades at outlets such as NBC Sports, CBS Sports, Yahoo! Sports and NFL.com among others. Follow him on Twitter at @BryanDFischer.
Read more:
FOLLOW Follow your favorites to personalize your FOX Sports experience
Texas Longhorns
Big 12
College Basketball
---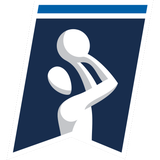 Get more from College Basketball Follow your favorites to get information about games, news and more
---