Bruce Arians on Bucs' Ring of Honor, Tampa's post-Tom Brady future and more
SCOTTSDALE, Ariz. — The Super Bowl was back in Arizona for the first time in eight years. Former Cardinals and Bucs coach Bruce Arians was back as well, returning to where he coached from 2013-17 with the Cardinals.
Arians and his wife Chris launched their Arians Family Foundation in Arizona, and they used the Super Bowl week for a charity fundraising event for their work, still active in Arizona and Florida as "a voice for children" in supporting CASA (court appointed special advocates) who help children in the court system as a result of abuse of neglect by families.
Arians, 70, retired from coaching last March, turning the team over to defensive coordinator Todd Bowles, and he's spent the last year as a senior advisor to general manager Jason Licht. He spoke with FOX Sports last week about his health (after dealing with heart issues that sent him to the hospital last season), his future role with the team and Tom Brady's retirement and legacy.
Greg Auman: First, how are you feeling?
Bruce Arians: I'm fantastic. I'm good. I'm fighting some back issues, but other than that, I'm good.
Take us back to January and going into the Bucs' Ring of Honor and what that meant for you.
That was amazing. For only being somewhere three years, even though we did some good things, people talk about the Hall of Fame, but this, to me, is something more. It's just better, because it's the respect you've gotten from the organization in a short time. It's hard for me to put into words how much it means to me, especially going up next to Ronde.
That had to be another cool part of this week; seeing a player you've known since infancy (Arians played at Virginia Tech and roomed as a freshman with Ronde Barber's father, James) reach such a huge honor getting into the Pro Football Hall of Fame.
I was so excited when I heard about it. I've tried to keep it a secret, but it's like one of your own kids going in.
And for the Bucs to have four Hall of Famers from one defense now in Barber, Warren Sapp, Derrick Brooks and John Lynch, that's matching the most of any team's defense at any point in the Super Bowl era.
That puts them up there with (Jack) Lambert and (Jack) Ham and all those (1970s Steelers) guys.
What does it mean to come back here to Arizona? In one sense, you're five years removed now, but in another sense you've never left.
It's awesome. We love the valley and want to always continue to support the children in the valley. This is where we started the foundation. We had five great years here. It was a blast. This community embraced us, and let us get this foundation started and really supported us. We saw the same thing happen in Hillsborough County and Pinellas County (back in Florida). That's what makes it all worthwhile.
You're not even a year yet into being retired from coaching, but what has that been like for you?
I got real lucky. I got a practice year to be a head coach (as interim with the Colts in 2012) and now this year, I got a practice year to be a retiree. I got my fix every day. I got to go to practice, throw some stuff out there and be there if needed. I didn't want to overshadow anything, just wanted to help. It was fantastic. It was great until game day. Game day was rough. After New Orleans, I didn't go to too many away games. It never gets easy. The referee can't hear me or see my face. I'm screaming and people in the next booth are going "Damn! Who's he cussing out?"
This past season is tricky for the Bucs, in that it's a division title when they haven't had many of those, but it's also a disappointment knowing what this team could have been as a threat in the playoffs.
The playoffs, you go through ups and downs and turbulent times but you get to the playoffs. I really thought we were going to click in the playoffs, and it just didn't happen. That was probably the only disappointment for me. To watch all the injuries and everything, trying to blend a lot of new faces. I thought Todd did a hell of a job just managing the whole thing.
There's a little bit of closure now with Tom Brady and the Bucs, in that this retirement is "for good" as he said. Can you appreciate his three years in Tampa now?
I think just looking at our fans, listening to our fans, there's a different expectation of them now. People are pissed. We won our division but they were pissed. That's nice! I think Tom brought that. I think the coaching staff started it and he finished it.
It's hard to lose a player of his stature, but is there a key to keeping the expectation and culture high without him being a part of the team?
I think Todd will do a great job with that, too. Your expectation level never changes. It's to win, and each and every week, you go to work to get there. I think we have a really good young core of a football team. Greeny (Mike Greenberg) and Jason (Licht) do a hell of a job with the cap, and we'll build this thing. We knocked the draft out three years in a row and we'll do it again this year.
You've been in this situation before, but to see Byron Leftwich and other Bucs assistants let go last month, guys you brought in, how hard was that for you?
It's always hard. But it's Todd's football team. He wants to build it, and he has to build it his way. I felt terrible because those are my guys and they're really good coaches. Byron, I think, will still be a head coach. We'll get the guys jobs and do everything I can to help them.
Do you know what your plan is moving forward? Will things be different after the draft in this second year out of coaching?
Probably not as much face time. It'll be a lot of contact with Jason and Todd that way. Not as much physical being there every single day. Back and forth (to Tampa) but mostly Georgia (at his lake house). I'll go down, see a little spring, maybe stop in for some camp when the golf courses open.
Greg Auman is FOX Sports' NFC South reporter, covering the Buccaneers, Falcons, Panthers and Saints. He is in his 10th season covering the Bucs and the NFL full-time, having spent time at the Tampa Bay Times and The Athletic. You can follow him on Twitter at @gregauman.
Super Bowl coverage:
Top stories from FOX Sports:
FOLLOW Follow your favorites to personalize your FOX Sports experience
National Football League
Tampa Bay Buccaneers
Arizona Cardinals
---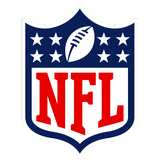 Get more from National Football League Follow your favorites to get information about games, news and more
---
---