Buccaneers are on a 3-game skid, but still have a lot to play for this season
Thursday night in Buffalo marked the third time in seven games in which the Bucs have faced a top-tier NFL team, and while they made it interesting late, all three games weren't close for most of the second half. The Bucs trailed 25-3 in the fourth against the Eagles, lost 20-6 to the Lions and were down 24-10 to Buffalo with four minutes to play.
Tampa Bay now has a long weekend to ponder where they fit into the NFL and the NFC South. It's clear this isn't a great team, but that's the same observation you could have made a year ago, even with Tom Brady at quarterback.
Brady's three years in Tampa raised the bar for what makes a successful season, with a Super Bowl championship and then back-to-back division titles, the last coming despite a losing record. And given that this year's Bucs have $35 million in salary-cap space devoted to Brady's old contract, part of over $70 million in dead money, it's understandable, even expected, that they're not great.
Having said that, mere "good" can go a long way in this year's NFC South. With Tampa Bay sitting at No. 16 in this week's FOX NFL Power Rankings, squarely in the middle of the league, if all they do is lose to the teams above them and beat the teams below them, they'll manage to finish with a better record than Brady's Bucs did a year ago.
Just to show the math on this: The Bucs are 3-4, and only have four remaining games against teams ranking higher in the current rankings: at the Texans next week, at the 49ers in three weeks and games against the Falcons and Jaguars in December. The other six are against teams all ranked 21st or lower. If the seeds hold, if you will, the Bucs go 9-8, which might not win the South, but could be a wild card, perhaps a playoff berth more fairly earned than last year's. Now the Falcons are 4-3 and have 10 games against teams all ranked lower than them, so the Bucs also need Atlanta to stumble a bit if they're going to contend for the division.
Fans don't like being in the middle of the NFL, even for a year. We're less than halfway into the season, but teams are quickly sorted into those vying for championships and those contending for top draft picks. There isn't much excitement in the middle. The NFL's trade deadline is Tuesday, and the Bucs are neither buyers nor sellers — they're only a game out of first, with the same record as a current NFC wild-card team, so they're not going to break up the band by dealing Mike Evans, Devin White or anyone else. But it's also hard to make a good case for them giving up future draft picks for any major additions.
This is the Year After Brady for the Bucs, so it's a season of economic hardship and limited spending for bargain signings. If it isn't a rebuild in the standings, it is in the financial ledger, trying to get back to salary-cap flexibility. They will do well just to sign the best of their own free agents this coming spring, with Antoine Winfield, Mike Evans, Lavonte David and Devin White setting up difficult choices for some of the biggest names from the Super Bowl team and before. They'll also have to decide what to do at quarterback again, knowing Baker Mayfield will command more than $4 million a year next spring.
Josh Allen, Bills outlast Baker Mayfield, Bucs – Dave Helman reacts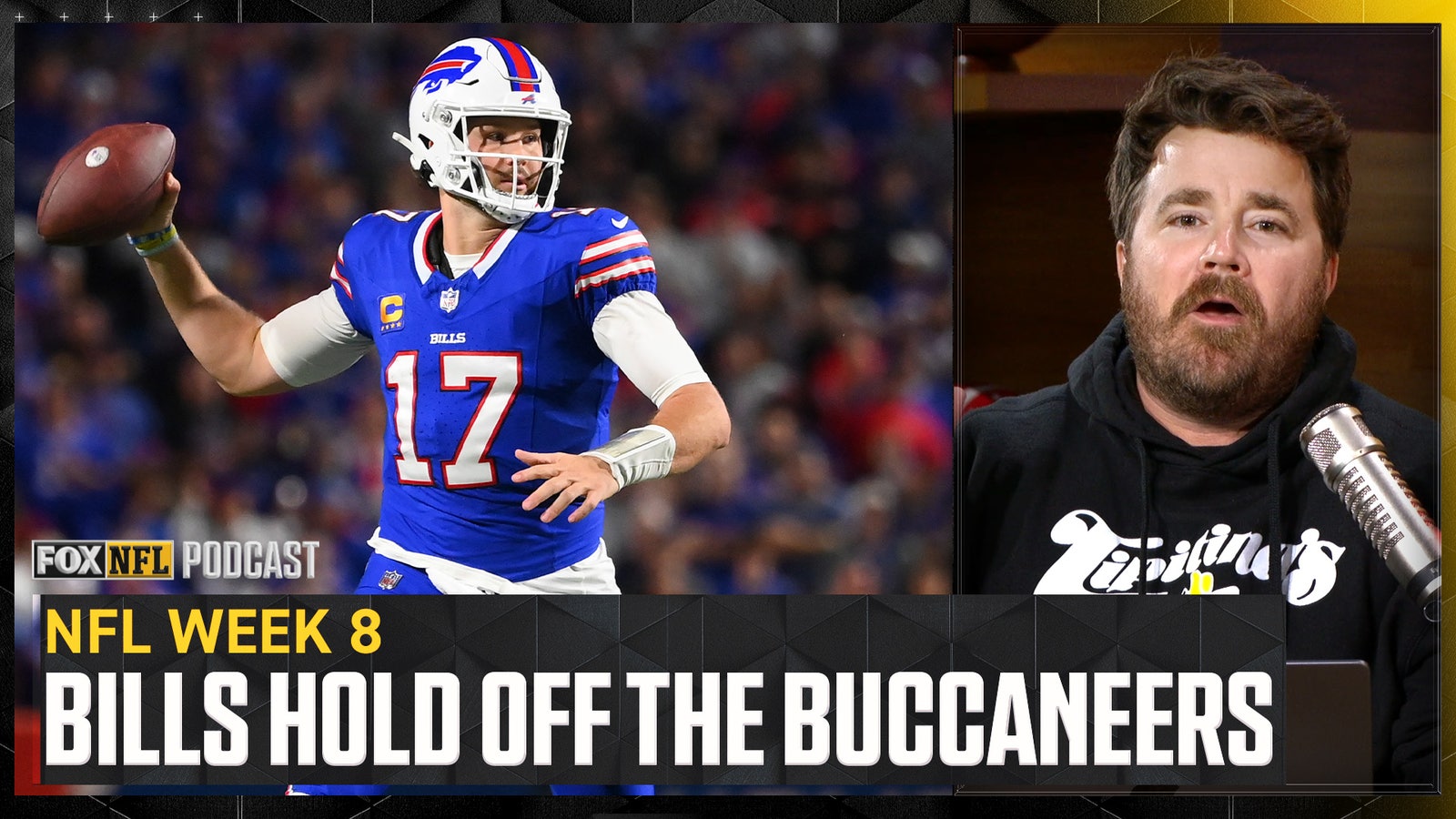 If the season-opening win at Minnesota and the 3-1 start was a pleasant surprise for Bucs fans, three straight losses off their bye week offer sobering perspective. Losing to the Falcons meant putting Atlanta in the driver's seat for the division, so that might be the most damaging of the four losses.
This is a strangely flawed Bucs team. They went into Thursday's game with the NFL's worst third-down defense and the best red-zone defense, a confounding dual existence where they can't get off the field for most drives, then steel up near the goal line, with perhaps too much experience in those situations to feel encouraged by the trend. They lead the NFL in turnover margin, a crucial and central statistic, and yet one they've overcome to be the 3-4 team that they are.
The offensive talent can be frustrating. Mike Evans was a ghost for most of Thursday night, managing a late touchdown to give him five this season. Chris Godwin, as reliable as they come, just got his first touchdown of the season Thursday — if he turns around a second earlier on the Hail Mary, he has two, and we're writing a much different story today. Rachaad White has disappointed running the ball, as has the entire team, but has also shown a spark in the passing game the last two weeks. Even Tristan Wirfs, an all-world talent already at home at left tackle, has drawn as many penalties (3) as he's had in any of his NFL seasons.
The saddest debate of last year's NFL season was whether the NFC South or AFC South was the weakest division. The NFC South didn't have a team with a winning record, but the AFC South had a much worse overall record. The next four weeks for the Bucs include three games against AFC South teams — next week at the Texans (3-3), then home against the Titans (3-4) and after a difficult trip to San Francisco, they go to the Colts (2-4). Sweep those three games, and even with a loss to the 49ers, they're still 6-5 with six games left, including two against the still-winless Panthers.
[Panthers' Bryce Young vs. Texans' C.J. Stroud: What to expect in their first matchup]
This does not look to be a remarkable season for the Bucs, but for all the disappointment of another blah loss, everything is still in play for them, especially in the middling division they call their own. Solve the third-down defense, improve the pass rush a bit, find some semblance of a run game as Dave Canales gets his bearings as an NFL play-caller, and this is a team that can play with — if not beat — most of the opponents left on their schedule.
That isn't exciting by Brady standards, but it's probably better than most expected of the Bucs in 2023. They don't have to be great this season, but simple, lower-case, unremarkably good can still go a long way.
Greg Auman is FOX Sports' NFC South reporter, covering the Buccaneers, Falcons, Panthers and Saints. He is in his 10th season covering the Bucs and the NFL full-time, having spent time at the Tampa Bay Times and The Athletic. You can follow him on Twitter at @gregauman.
---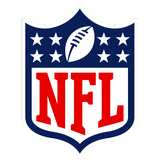 Get more from National Football League Follow your favorites to get information about games, news and more
---