Can Desmond Ridder make an impression?; 5 young Bucs to watch in Week 18
Falcons rookie quarterback Desmond Ridder has a small sample size with which to make an NFL first impression, with Sunday's finale at home against the Bucs being just his fourth career start.
That makes it difficult for Atlanta to evaluate how strongly they need to address quarterback in the offseason — if the Falcons were 3-0 with Ridder as a precocious star, perhaps they'd only need to sign a middling veteran like Marcus Mariota; if they were winless and he was a turnover machine, perhaps they'd focus the attention around their high first-round pick (currently No. 7 overall) on identifying a younger, more talented quarterback.
Instead, it's been somewhere in between. Ridder led the Falcons to a 20-19 win over the Cardinals last week, but his three games so far have been largely uneventful. He's yet to throw for a touchdown or an interception, and therein lies the challenge of how to evaluate him if he does the same Sunday against the Bucs, who might even be resting key players at some point.
The glass half-empty perspective: If Ridder doesn't throw a touchdown pass Sunday and attempts 15 passes, he'll be just the second quarterback in NFL history to throw 100+ passes in his first four starts without throwing a touchdown. Out of 234 quarterbacks, the only other one without a touchdown was Arizona's Ryan Lindley in 2012, who finished his career with just six starts.
'We want to finish strong' — Desmond Ridder on the Falcons' win over the Cardinals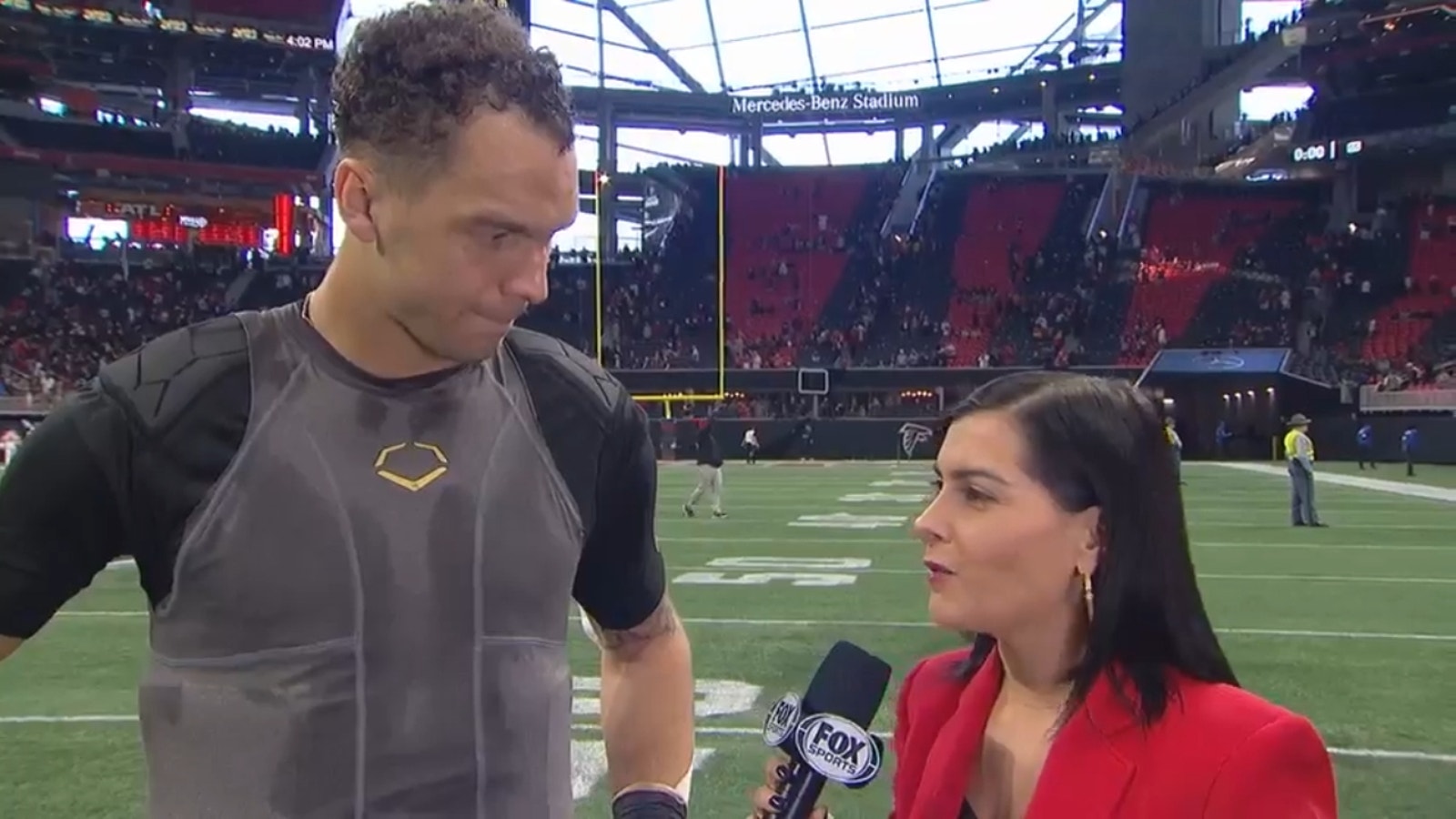 Desmond Ridder spoke with Megan Olivi about the Atlanta Falcons' win over the Arizona Cardinals in Week 17 and explained the importance of winning late in the season despite being out of the playoff hunt
Glass half-full? If Ridder goes a fourth start and 100 total passes without a single interception, he'd be just the fourth quarterback in NFL history to do that, joining Jacksonville's Gardner Minshew in 2019, Dallas' Dak Prescott in 2016 and … New England's Tom Brady in 2000. Nice company for a young quarterback.
Some of Ridder's quiet start is the run-heavy offense he plays in. While he's attempted five more passes a game than Mariota did, his yards per attempt is lower than Mariota — just 5.7 in three games, compared to 7.4 for Mariota. Don't judge 5.7 too harshly, as it's still better than veterans like Geno Smith or Matt Ryan in the same span. Chances are, Ridder won't do much either way to make a tough decision easier for the Falcons this spring, but a win over a playoff team in any context still helps his case.
Five Bucs players to watch
As much as Brady has made it clear that Sunday's game is important to him and one he wants to play in, that might not involve the entire game, and it makes sense for the Bucs to pull key players dealing with lingering injuries just to rest them up for a playoff game a week later.
As such, here are five young players who might get more of a chance to play Sunday after playing much of this season in smaller roles behind more experienced players:
Kyle Trask, quarterback: The 2021 second-round pick has yet to take a snap in an NFL game, inactive as the team's third quarterback, but Todd Bowles said there's a "good chance" Trask will dress Sunday as the third quarterback, potentially coming in after backup Blaine Gabbert in relief of Brady. He also had high praise for how the former Gators star has handled himself.
"Since he's been here, every time I look out my window, he's out there working on his own," Bowles said. "He has the greatest resolve and toughness and inner strength, almost, than any person I've seen. A young guy coming out, he prepares every day. When his time comes, he's going to be ready, because I see him working at it every day. He has inner toughness, he has inner strength, and he has the drive and the will to win. If you put that together, given the opportunity, I think he's going to take advantage of it."
Trask has only had preseason games to show for the last two seasons, throwing for 769 yards, two touchdowns and four interceptions. But his is a quarterback who was prolific his last two seasons at Florida, throwing for 4,283 yards and 43 touchdowns against only eight interceptions in 2020. The chance to get into a game and show his progress is thrilling for him, even if it won't change his preparation this week.
"It'd be very exciting," Trask said at his locker Wednesday. "I haven't heard anything, but I will say that if I get the opportunity, I'll be ready to go. I'll just prepare like I've done the past two seasons every week. I know the game plan, I know what I'm doing and I will be very excited if I get the opportunity."
Logan Hall, defensive line: The Bucs' top draft pick this year has had a quiet rookie season, limited to a reserve role when stars Vita Vea and Akiem Hicks have been healthy. He has 2.5 sacks, but only a half since Week 5, and he's totaled only two tackles over the last eight games, playing less than 40 percent of defensive snaps in nine straight games after playing at least 40 percent in four of the first seven games.
"Any opportunity I'm given, I'm grateful," he said Thursday. "If they pull guys down or whatnot, whatever they decide to do, I'll do the best I can."
Hall has earned consistent praise from coaches for his progress in practice and in limited game action, and he's worked on changing his body to adjust to being an NFL defensive lineman. He was listed at 275 pounds at Houston and at 283 at the NFL combine last spring, but he said he's closer to 290 now after playing closer to 270 last season, with an offseason goal of being stronger and "upwards of 300" when his second season starts.
"I've definitely learned a lot, just from watching and playing," he said. "This league is a lot different than I thought it was going to be. It's a lot harder. I've definitely grown as a player, for sure."
The Bucs have five free agents on the defensive line — Hicks, Will Gholston, Rakeem Nunez-Roches, Pat O'Connor and Deadrin Senat — and the inevitable attrition there will move Hall up into a larger role next season, potentially as a starter. He'll get a chance to show more of what he can do Sunday, especially against one of the league's best rushing attacks.
Deven Thompkins, WR: The undrafted rookie impressed in preseason but was on the practice squad most of this year before taking over the return jobs in the past month. He had a 54-yard kickoff return against the 49ers, the Bucs' longest in a decade, but has been limited to cameos on offense so far, with one 9-yard jet sweep and one 7-yard catch. It makes sense that the Bucs will want to take it easy on Mike Evans, Chris Godwin and Julio Jones — perhaps even Russell Gage as well — and that should translate into more snaps and targets for seldom-used backups like Thompkins, Breshad Perriman and Scotty Miller.
Ke'Shawn Vaughn, RB: Even as the No. 3 back, Vaughn has barely played on offense this season, with 21 total snaps, including nine carries for 27 yards and a single 11-yard catch. It makes sense the Bucs will rest Leonard Fournette, if not rookie Rachaad White at some point as well, and that sets up Vaughn, who rushed for 180 yards and two touchdowns last year, plus a 17-carry, 53-yard showing in the playoffs with a touchdown in the win against the Eagles.
Zyon McCollum, CB: Injuries pushed the fifth-round pick into major roles early this season, playing every snap in losses to the Panthers and Ravens and taking some lumps on the field. He hasn't played a defensive snap in the last three games, but should get work as all three top corners — Carlton Davis, Jamel Dean and Sean Murphy-Bunting — have missed time with injuries and will need to be healthy for the playoffs. McCollum has shined on special teams, where he's second with eight tackles and has played 207 snaps total.
Top stories from FOX Sports:
Greg Auman is FOX Sports' NFC South reporter, covering the Buccaneers, Falcons, Panthers and Saints. He is in his 10th season covering the Bucs and the NFL full-time, having spent time at the Tampa Bay Times and The Athletic. You can follow him on Twitter at @gregauman.
---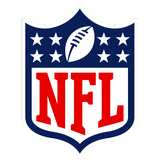 Get more from National Football League Follow your favorites to get information about games, news and more
---
---