College basketball tiers: Zach Edey, Trayce Jackson-Davis lead top bigs
The big man is back in college basketball.
The beauty of the bigs in college hoops is that they can play facing the basket or underneath.
Purdue's Zach Edey, who has been the leading candidate for national player of the year up to this point, is a dominant presence in the paint.
Meanwhile, Indiana's Trayce Jackson-Davis can be a threat from outside, as well as down low.
Choosing tiers in this category is no easy task.
So here we go:
Zach Edey leads the best big men in college basketball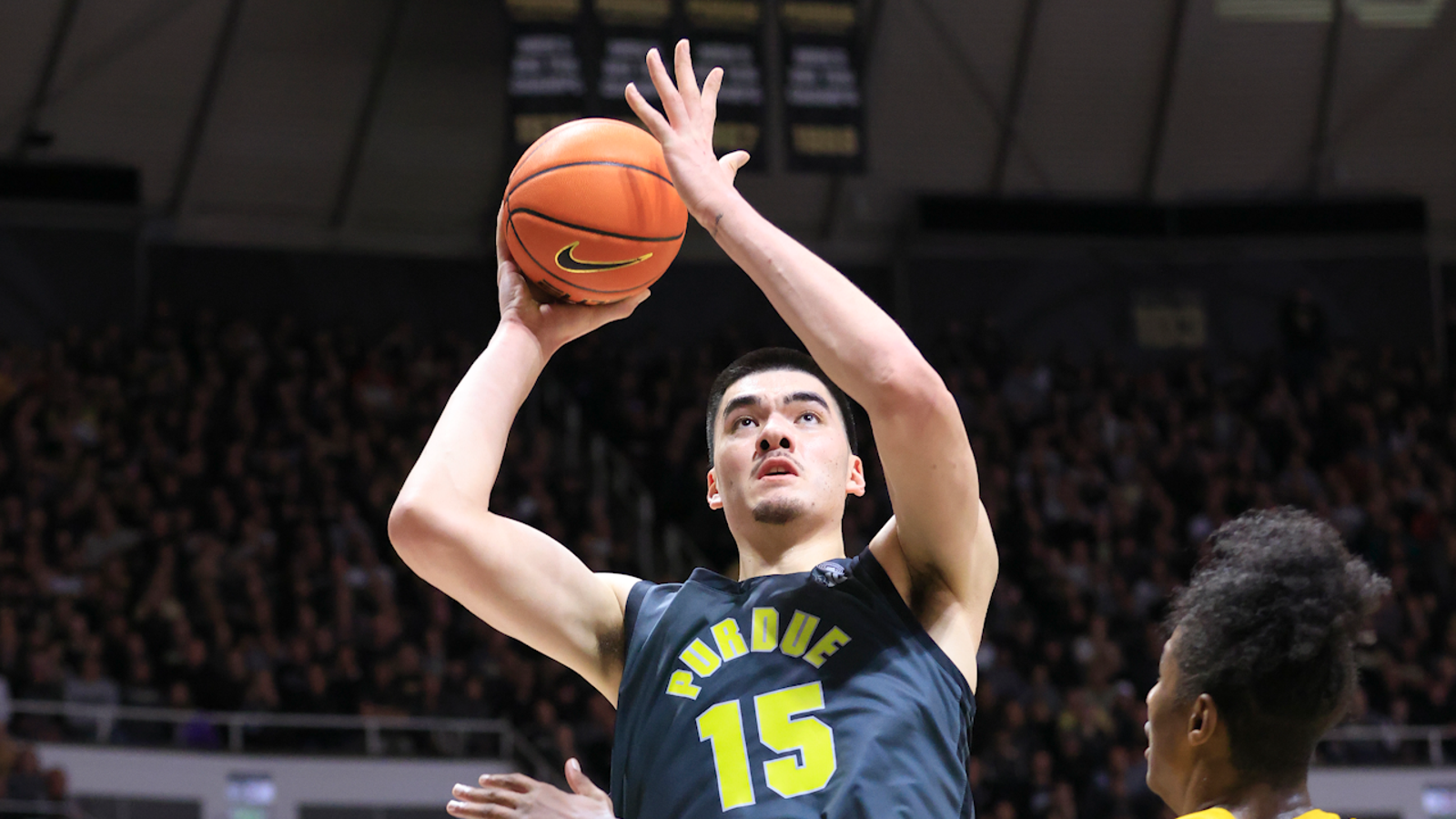 Andy Katz breaks down the top big men in college basketball, highlighted by Purdue standout Zach Edey.
Tier 1: The best of the best
Zach Edey, Purdue
Edey is a dominant big man who is a double-double machine. The 7-foot-4 junior has recorded 16 double-doubles in 20 games this season, including four 20-plus point, 15-plus rebound outings. His overall size makes him impossible to defend at times.
Best moment: Edey scored 32 points and grabbed 17 boards in a 64-63 win over Michigan State on Jan. 16, including the game-winning bucket.
Trayce Jackson-Davis, Indiana
Jackson-Davis has battled injuries and has come back even stronger as a powerful figure in the Big Ten. The senior big man is averaging 27.3 points, 14.3 rebounds and 3.8 blocks per game during Hoosiers' current four-game winning streak. He could very well lead Indiana deep into March.
Best moment: Jackson-Davis scored 35 points and grabbed nine rebounds in an impressive 80-65 win at Illinois on Jan. 19.
Drew Timme, Gonzaga
Timme has had to shoulder so much of the burden for the Zags this season and has answered the call multiple times. He has recorded six double-doubles and is coming off an impressive 38-point performance in a win over Pacific.
Best moment: Timme scored 29 points and grabbed 10 boards in leading Gonzaga to a 100-90 win over Alabama on Dec. 17 in Birmingham.
Armando Bacot, North Carolina
Bacot came back to compete for a national title, as well the ACC and national player of the year. He can still win the former, but won't get the latter.
Best moment: Bacot scored 28 points and grabbed 15 boards in an 89-84 overtime win over Ohio State on Dec. 17 at Madison Square Garden.
Oscar Tshiebwe, Kentucky
Tshiebwe has had to deal with injuries and hasn't been as effective this season as he was a year ago in winning the Naismith Trophy. However, when the 6-foot-9, 260-pound center is locked in, the Wildcats are a factor.
Best moment: Tshiebwe scored 37 points and grabbed 24 boards in a much-needed 85-71 win over Georgia on Jan. 17.
Tier 2: Next in line
Azuolas Tubelis, Arizona
Tubelis has been a consistent presence for the Wildcats, and he will likely continue to be a tough matchup. The 6-foot-11, 245-pound big man out of Lithuania has recorded a double-double in six of his last seven games for Arizona.
Best big-man moment: Tubelis burst on the scene in Hawaii with 30 points and 11 rebounds against Cincinnati in the opening round of the Maui Invitational.
Oumar Ballo, Arizona
Ballo has made remarkable progress under Tommy Lloyd at Arizona. He has become a special talent inside, averaging 16.1 points, nine rebounds and 1.7 blocks per game for the Wildcats.
Best moment: Ballo dominated Creighton in the Maui Invitational final with 30 points and 13 rebounds.
Adama Sanogo, UConn
Sanogo was the Big East Preseason Player of the Year. He still could get to that level as he's a hard player to deal with for opponents. At 6-foot-9, 245 pounds, Sanogo is a force in the paint. He leads the Big East in scoring at 16.9 points per game and is pulling down 7.2 boards per game, which ranks ninth in the conference.
Best moment: Sanogo led the Huskies to an 82-67 win over Alabama in Portland this past November by scoring 25 points.
Hunter Dickinson, Michigan
Dickinson came back to be a Big Ten Player of the Year candidate. He probably won't win the award, but he is a first-team All-Big Ten player.
Best moment: Dickinson scored 32 points and grabbed 12 boards in a much-needed win over Maryland on New Year's Day.
Ryan Kalkbrenner, Creighton
Kalkbrenner is a rim-protector and a solid finisher. His injury was an issue for the Bluejays this season, but if he stays healthy, he can be a major force in March.
Best moment: Kalkbrenner scored 21 points and grabbed seven boards in a 73-67 win over Providence on Jan. 14.
Tier 3: Making a move
Kyle Filipowski, Duke
Filipowski has become the best big man at Duke, contrary to the preseason prediction. The highly-touted freshman leads Duke in scoring (15.7), rebounding (9.5) and steals (1.3).
Best moment: Filipowski scored 28 points and grabbed 15 boards in a Jan. 11 win over Pitt.
Branden Carlson, Utah
Carlson has been overshadowed by others in the Pac-12, but he has made his mark this season. The 7-foot Utah native is putting up 17.1 points and 7.6 boards per game for the Utes, who currently sit at 8-3 in the Pac-12.
Best moment: Carlson scored 22 points in a win over Arizona, playing better than the Wildcats' bigs.
Clifford Omoruyi, Rutgers
Omoruyi is one of the hardest players to deal with in the post. He can dunk on anyone, he gets to the rim quickly, and he can alter and block shots at will.
Best moment: Omoruyi scored 14 points, grabbed 11 boards and blocked six shots in a 68-64 overtime win vs. Ohio State on Jan. 15.
Zach Freemantle, Xavier
Freemantle has played well alongside Jack Nunge this season, but he has plenty of his own standout moments. He has recorded four double-doubles in the month of January.
Best moment: Freemantle scored 29 points and grabbed 11 boards in a Jan. 7 win over Villanova.
DaRon Holmes, Dayton
Holmes has had a stellar career at Dayton, and he hasn't disappointed so far this season. The 6-foot-10, 225-pound big man ranks third in the A10 in both scoring (18.4) and rebounding (8.0).
Best moment: Holmes scored 32 points and grabbed 10 boards in a road win at Davidson on New Year's Eve.
Tier 4: Hard to keep them this far down
Noah Clowney, Alabama
Clowney has been getting better each game throughout his freshman season. He has complimented Brandon Miller, forming a solid one-two punch for the Crimson Tide.
Best moment: Clowney scored 17 points and grabbed 14 boards in a Jan. 21 road win at Missouri.
Morris Udeze, New Mexico
Udeze has been the unsung glue for the Lobos' breakthrough season under coach Richard Pitino. The 6-foot-8 senior has recorded five double-doubles in his last six games for New Mexico.
Best moment: Udeze scored 15 points, including the game-winning bucket off an inbounds play, to beat Boise State in overtime on Jan. 20.
Steven Crowl, Wisconsin
Crowl doesn't get a lot of national love, but he has been a staple for the Badgers this season. The junior big man is averaging 12.6 points and 6.7 rebounds for Wisconsin.
Best moment: Crowl stepped up with 21 points and 11 rebounds in a crucial late-possession win over Penn State on Jan. 17.
Hunter Tyson, Clemson
Tyson has been the most reliable and versatile scorer for the ACC title-contending Tigers. He leads the Tigers in scoring (15.5), rebounding (10.0) and steals (0.9).
Best moment: He scored 31 points and grabbed 13 boards in a win over NC State on Dec. 30.
Jarace Walker, Houston
The freshman big has had plenty of moments to shine on a title contender. Walker kicked off the new year with a 23-point, 10-rebound outing in an impressive 87-53 win over SMU and has played a key role in the Cougars' 7-1 start in the American.
Best moment: Walker scored 17 points and grabbed seven boards in a road win at Virginia on Dec. 17.
Tier 5: Don't sleep on them
DeAndre Williams, Memphis
Williams doesn't get the attention he deserves. He has been an anchor for the Tigers so far this season, putting up 17.9 points and 7.7 rebounds per game.
Best moment: Williams did foul out, but came up strong for Memphis in an upset over Auburn. He scored 16 points and grabbed 11 rebounds in the 82-73 win.
Colin Castleton, Florida
Castleton came back to play for coach Todd Golden and has proven to be one of the SEC's most reliable post players. The 6-foot-11 senior leads the Gators in points (15.0), rebounds (7.6), steals (1.0) and blocks (3.0).
Best moment: Castleton delivered for the Gators in a Jan. 14 win over Missouri with 16 points, 13 boards, three steals and two blocks.
Liam Robbins, Vanderbilt
The Minnesota transfer is healthy and causing havoc in the SEC. He is putting up 13.2 points and 5.9 boards for the Commodores.
Best moment: Robbins scored 22 points, grabbed seven boards with picked up six blocks in a Jan. 3 overtime win against South Carolina.
Brandon Johns Jr., , VCU
The Michigan transfer has played well lately, which has timed up with the Rams surging. The 6-foot-8 senior has scored in double figures in eight straight games for VCU.
Best moment: Johns scored 18 points and grabbed nine boards in a win over Pitt in Brooklyn.
Jesse Edwards, Sr., Syracuse
Edwards has played well for the Orange, a team that could still mount a postseason campaign. He is averaging 13.6 points and 10.6 rebounds per game.
Best moment: Edwards scored 22 points and grabbed 16 boards in a win at Notre Dame in December.
Oso Ighodaro, Marquette
The Golden Eagles are one of the best stories this season and a lot of that is because of the play of Ighodaro.
Best moment: Ighodaro scored 19 against UConn in one of the most significant wins for Marquette this season. He's been the anchor for Shaka Smart on an underappreciated squad.
Andy Katz is a longtime college basketball writer, analyst and host. He can be seen on the Big Ten Network, as well as March Madness and NCAA.com, and he hosts the podcast "March Madness 365." Katz worked at ESPN for nearly two decades and, prior to that, in newspapers for nine years.
Read more:
FOLLOW Follow your favorites to personalize your FOX Sports experience
Zach Edey
Trayce Jackson-Davis
College Basketball
---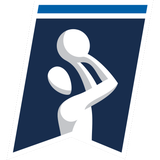 Get more from College Basketball Follow your favorites to get information about games, news and more
---
---