Cook Out Southern 500 live updates: Top moments from Darlington
The NASCAR Cup Series' 10-race playoff schedule kicked off Sunday with the Cook Out Southern 500 in front of a sold-out crowd at Darlington Raceway, and we had you covered with all the action from start to finish!
NASCAR's top stars are battled it out over three stages and 367 laps on the iconic South Carolina speedway, and it was Kyle Larson who bought a ticket to the round of 12 with a stellar come-from-behind win.
It's the first of three races in the round of 16. The 16-driver playoff field included William Byron, Martin Truex Jr., Kyle Busch, Larson, Chris Buescher, Tyler Reddick, Denny Hamlin, Christopher Bell (last Sunday's pole winner), Ross Chastain, Joey Logano, Ryan Blaney, Ricky Stenhouse Jr., Michael McDowell, Brad Keselowski, Kevin Harvick and Bubba Wallace.
The four drivers who don't win a round and have the fewest points are eliminated after each of the first three race rounds. You can find a full list of winners so far this year, as well as the season's remaining schedule here.
Follow our live coverage below!
Green
Just like that, it was engines go for the NASCAR playoffs, with a spot in the round of 12 up for grabs at Darlington!
Pit problems
Both Bell and Stenhouse ran into some problems on their first pit stops, with the slow repair for Bell costing him the race lead early on.
A smooth maneuver
Hamlin swiftly slid past Reddick with a smooth inside move to capture the lead.
A bit chippy
It wasn't major, but Chastain and Larson showed some early aggression as they fought for position on Turn 4.
Going for a spin!
Wallace ran into some trouble at the end of Stage 1, spinning out just before the flag, as Hamlin captured Stage 1 win.
Tough break
Truex was forced back into the pits after his No. 19 car came down with a loose wheel early in Stage 2.
Falling behind
McDowell continued to experience trouble on the track, and he dropped to a three-lap deficit midway through the stage.
Night shift
The caution flag emerged to fix the lights in Turns 3 and 4, which left the stadium looking eerily dark.
FIRE!!
Well, that's certainly a way to bring some light into the frame. Buescher's crew had to do some quick preventative work after the back of his car caught fire.
Lights on
The race resumed after a few minutes once the lights were returned to working order.
Mechanical issues
Logano had a tough go of things late in Stage 2, and his pit crew earned its pay as it worked furiously to right his ship.
Boom
Smoke was aplenty as Cindric collided with Gibbs, spinning him out at the end of Stage 2.
Denny's day?
Hamlin was brisk as ever through the race's open, breezing to a Stage 2 victory to accompany his Stage 1 win.
Look out!
Did we speak too soon? Hamlin was forced to pit shortly after Stage 3 began with some car trouble.
Don't blink!
Or you'll miss the fireworks of this stunning sequence involving Harvick, Reddick and Newman.
Chaos abounds!
With fewer than 50 laps to race, Bowman, Suárez and Burton found trouble in an eventful crash. The collision put Suárez out for the night. The trio was evaluated and released from the infield care center shortly after the event.
Look out!
More playoff drivers, including McDowell – who's been on a tear as of late – and Hamlin were involved in a crucial fracas on a turn.
Battling it out
After Hamlin fell behind, Larson and Reddick took over the race for first, and the two undertook an epic battle to the checkered flag.
"Southern 500 baby!"
It was Larson who was able to pull away and capture the win. And his pit crew couldn't have been happier with the effort. He secured a spot in the round of 12 with the victory, celebrating with a spinout that was truly epic.
PRE-RACE
Setting the stage
Ahead of the action, FOX Sports' Bob Pockrass broke down what and who to watch out for in Sunday's race.
FOLLOW Follow your favorites to personalize your FOX Sports experience
NASCAR Cup Series
---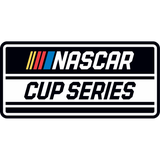 Get more from NASCAR Cup Series Follow your favorites to get information about games, news and more
---