Greg Olsen: Chiefs must dare Jalen Hurts to beat them in Super Bowl
Jalen Hurts has helped the Philadelphia Eagles reach the Super Bowl.
If you look at the quarterback's playoff stats, though, Hurts had an easy time helping Philadelphia play in Super Bowl LVII. He threw for 154 yards and two touchdowns, adding 34 rushing yards and a rushing touchdown, in the Eagles' 38-7 win over the New York Giants in the divisional round. In the NFC Championship Game, Hurts threw for only 121 yards while rushing for 39 yards and a touchdown in their 31-7 win over the San Francisco 49ers.
Hurts' pedestrian playoff performances came after he threw for 229 yards with an interception in a 22-16 win over the Giants' backups in the regular-season finale, in which he returned from a two-game absence due to an injury on his throwing shoulder.
FOX Sports lead NFL analyst Greg Olsen, who called the NFC Championship Game on FOX, agreed with Colin Cowherd that Hurts' deep ball has been a bit off since he returned from the injury during an appearance on "The Herd." But he thinks the big question that remains to be answered is if the Eagles have held Hurts back due to his injury or because they haven't needed him to throw much in their playoff wins.
"They haven't done it in a high volume. They haven't been in that kind of shootout," Olsen said. "Their path here to the Super Bowl has been relatively light, right? They beat up on New York – in the second half they just get into a handoff, run game. And then we all know what happened in the NFC Championship Game where they didn't really need to operate in the second half because San Francisco couldn't attempt a forward pass.
"So, in the path to getting here, as far as Jalen Hurts being forced to play quarterback, being forced to play in the pocket, [hasn't been answered]. I don't think is a knock on Jalen, because we saw at times this year when they had to go score 30, they could. He can do it. He just hasn't done it since the injury happened, so I think there is a bit of an unknown."
With the big unknown surrounding Hurts and his throwing shoulder, Olsen believes Chiefs defensive coordinator Steve Spagnuolo should enter the Super Bowl with just one approach.
"If you're Kansas City and you're Spags, you want to find out," Olsen said. "I know the kid can do it. He's an MVP candidate for a reason. He's a fantastic player. Is it a product of the injury that they're not [throwing it as much]? Or is it because they're blowing everybody out so they're not asking him to do it? I think on Super Bowl Sunday, if I'm Spags, I'm putting an eighth guy in the box and say, 'Go ahead Jalen Hurts, beat me.'"
Olsen, who is calling the Super Bowl on FOX and the FOX Sports app (6:30 p.m. ET), said that he believes that Hurts' shoulder is "OK" based on conversations he's had with people in the Eagles' organization. Still, he thinks that both sides should unload everything they've got, with the Chiefs forcing Hurts to throw and Hurts having to do physically whatever it takes to get the win.
"I don't think they consider him at all limited," Olsen said. "All the RPO stuff, all the zone reads, all the designed quarterback runs, I don't think we're going to see him really sliding and really giving himself up there like he did between the final game of the regular season and the divisional round. I think that was just protection.
"I think Sunday, all bets are off."
Top stories from FOX Sports:
---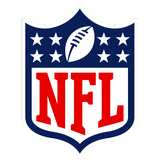 Get more from National Football League Follow your favorites to get information about games, news and more
---
---