LeBron James lets his play do the talking in response to Dillon Brooks' jabs
LOS ANGELES – LeBron James approached Dillon Brooks before Saturday's Game 3 at Crypto.com Arena.
It was impossible to hear what he said. They weren't mic'd up. But here's how the conversation appeared.
James talked. Brooks smirked. James appeared to snarl, shaking his head as he kept talking. Brooks shook his head. James slowly backed away, still facing Brooks as he continued to talk.
The subtext was clear: Brooks, the Memphis Grizzlies agitator, poked the wrong bear with his recent trash talk.
How did the first quarter go?
The Grizzlies had nine points, the fewest by any team in any quarter all season. The Lakers led by as much as 26 points. Over that period, James had eight points on 4-for-6 shooting, while Brooks was 0-for-4.
Then, just 17 seconds into the second half, Brooks swiped at James below the belt as he dribbled the ball down court. James fell to the ground, writhing in pain. Brooks was dealt a Flagrant 2 foul and ejected.
The capacity crowd at Crypto.com Arena loved it. They stood and waved goodbye to the villain who bad-mouthed the biggest star in the game, basking in the poetic justice of having the final word as the Lakers went on to win 111-101, taking a 2-1 series lead.
Just three days earlier, Brooks had called James "old" and said he'd only respect him if he scored 40 points against him following the Grizzlies' win in Game 2. Brooks had also previously welcomed a Lakers series, pledging to "knock [James] out right away in the first round."
The first sign of what was to come was at Friday's Lakers practice when James was asked for his response. James was extremely clipped. It was clear he wanted to do his talking within the four lines.
James didn't go on to score 40 points. He didn't need to. He has nothing to prove to Brooks, a guy who has made a name for himself with his talk more than his play.
Instead, James played his game, finishing with 25 points on 50% shooting, nine rebounds and five assists. The Lakers were actually led by Anthony Davis, who had 31 points and 17 rebounds.
What made this situation unusual is James isn't a guy who often gets publicly trash-talked by other current players. That's why what Brooks did stood out so much.
When James was asked about the disrespect, he yet again chose not to engage.
"At the end of the day, I think my résumé and what I've done for this league speaks for itself," he said. "I don't really get caught up in any comments like that."
When asked whether Brooks deserves to be suspended for Game 4 for his below-the-belt swipe, James didn't involve himself.
"I don't know," he said. "I'm not a part of that committee. If he's in the lineup, out of the lineup, we've got to prepare no matter what."
As for his conversation with Brooks pregame, when asked if they discussed the disrespect privately, he let people draw their own conclusions from that interaction.
"It wasn't private," he said. "Because everybody caught it. Everybody saw that."
Lakers fans, however, made their opinion on the matter very clear.
When Brooks warmed up, they cheered every time he missed a shot. When he walked off the court following his warm-up, they booed. And during the game, they taunted him whenever they could, while wildly cheering for James.
The incredibly lopsided first quarter was enough for the Lakers to stave off the Grizzlies despite Ja Morant scoring a dizzying 24 of his 45 points in the final period to cut their deficit to as few as nine points.
For the Lakers, they had already set the tone. And they did it with so much intensity and force that there was no coming back for the Grizzlies.
As for James, he clearly handled Brooks in his own way.
Privately, he took care of business. Publicly, he let the crowd and his teammates do the talking for him.
Then he watched Brooks self-destruct under the pressure of it all.
Brooks declined to talk to the media after Game 3, finally silenced.
Melissa Rohlin is an NBA writer for FOX Sports. She previously covered the league for Sports Illustrated, the Los Angeles Times, the Bay Area News Group and the San Antonio Express-News. Follow her on Twitter @melissarohlin.
FOLLOW Follow your favorites to personalize your FOX Sports experience
LeBron James
Los Angeles Lakers
National Basketball Association
---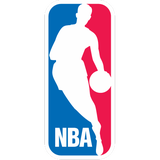 Get more from National Basketball Association Follow your favorites to get information about games, news and more
---