Michigan State finds respite on court after heart-wrenching week
ANN ARBOR, Mich. — The final note of the national anthem dragged Michigan State head coach Tom Izzo back to reality, to the sport he adores and the job he loves more than anything else.
He wandered aimlessly for a moment, unsure of where to be or where to stand, as the public address announcer at Crisler Center whisked through the Spartans' starting lineup. Then Izzo clapped his hands a few times and shouted "Let's go!" in what felt like a message to himself as much as his team. A heart-wrenching week was about to be brightened by a basketball reprieve.
Two nights after his heartfelt pregame news conference, three nights removed from his tender speech at an on-campus vigil and five nights since a gunman opened fire on Michigan State's campus, Izzo brought his team to Ann Arbor for an evening unlike any he's ever experienced since taking over the program in 1995. The goal was the same as ever — to win a basketball game, something Izzo does better than most — but the circumstances were largely unfathomable: Three students had lost their lives in a place Izzo loves more than anywhere else on earth; five more were wounded and fighting for their lives in a local hospital. There's no amount of Big Ten titles, no number of trips to the Final Four, no national championship ring that prepares a coach for a tragedy of that scale.
"Our hearts are heavy," Izzo said at the vigil on Wednesday night. "Our loss has been great. Our lives have been permanently changed. But with a shared commitment to help each other and a promise to remember those we have lost, we will learn to find joy once again."
They found a sliver of it during three unforgettable hours against their archrival on Saturday, a night nobody who loves the Spartans will soon forget. A pregame rich with tributes and raw with emotion gave way to a basketball thriller befitting the intensity of these in-state foes. Michigan poured in 51 points in the second half to seize control of a seesaw affair that saw five Wolverines reach double-figure scoring to secure an 84-72 win. The sold-out crowd was electric from start to finish.
[Top moments from an emotional night: Michigan vs. Michigan State]
But with the final horn came a dose of reality, a reminder that Arielle Anderson (19 years old), Brian Fraser (20) and Alexandria Verner (20) were dead, their lives ended by 43-year-old gunman Anthony McRae, who took his own life later that evening. Or that John Hao (20), an international student from China, was paralyzed from the chest down after a bullet reportedly severed his spinal cord. Or that four other students were still recovering from gunshot wounds of their own. Izzo's team will return to a campus that became a crime scene, to a university and a student body that will never be the same.
"We did the best we could do," Izzo said in his postgame news conference. "The game was not lost because of what happened. What happened is still a tragedy. And if we forget about it, we're making a mistake. And if we don't do everything we can do to stop the crap that's going on around our country, then shame on all of us."
Michigan edges Michigan State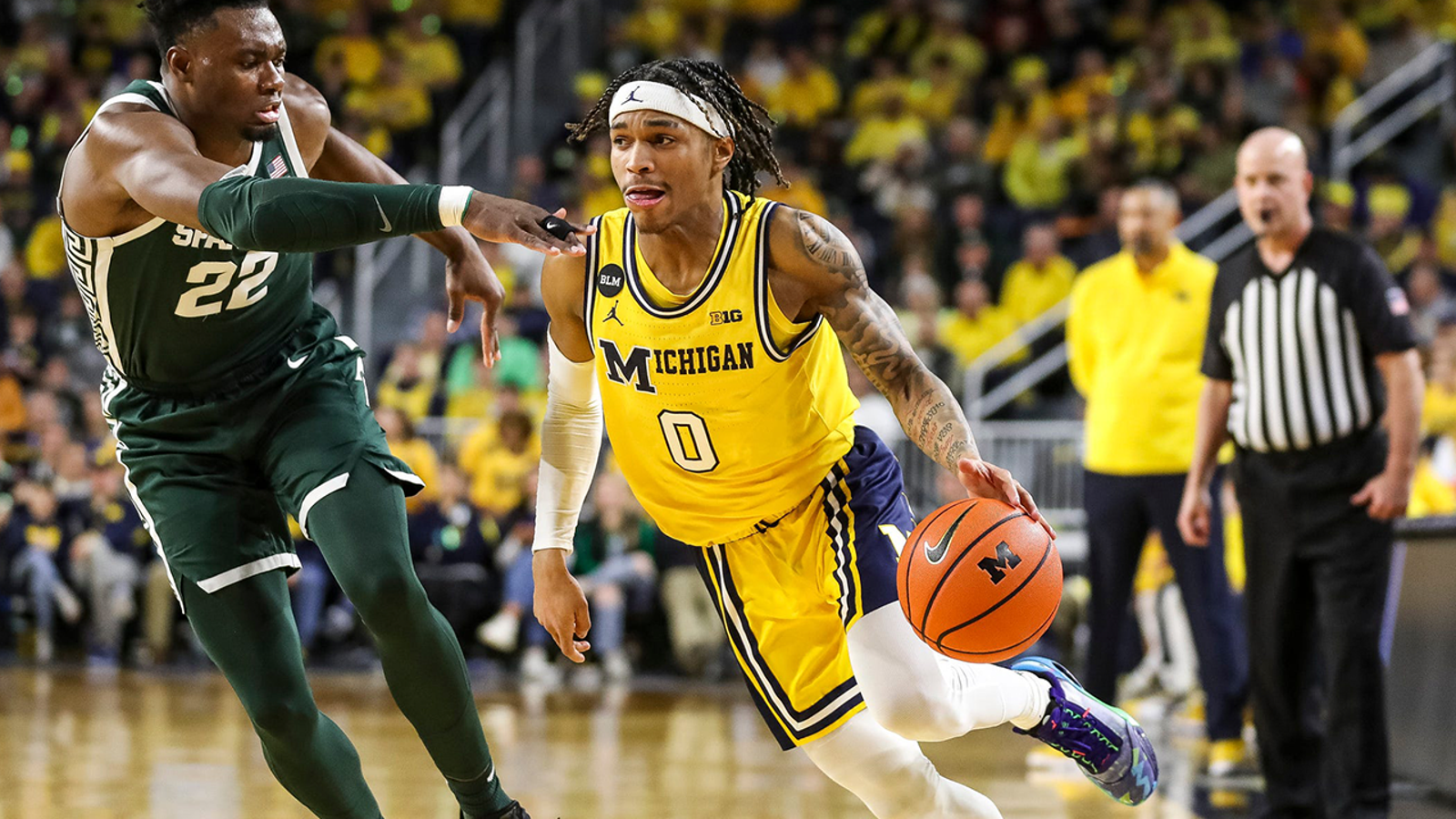 Michigan defeated Michigan State on Saturday as Dug McDaniel scored 18 points.
The horror of what unfolded at Michigan State struck Izzo twice: first as one of the leading ambassadors for a university he's come to define across 40 years in East Lansing; then as the parent of a Michigan State student and basketball player, Steven Izzo, who arrived at the student union a few minutes after the gunman killed a third person. Steven Izzo had driven there to pick up his girlfriend after a class scheduled to let out around 8:30 p.m. Police intercepted his vehicle as he approached, and Steven Izzo doubled back toward the Breslin Center for refuge. He called his father from one of the luxury boxes before rendezvousing with a few graduate assistant coaches and video staffers who were still working at the time of the shootings. They relocated to the weight room and the alumni locker room and stayed there until at least 1 a.m., by which point word began to circulate that the perpetrator had been found.
Izzo hosted players and coaches at his house the following morning. They reflected on the incomprehensible events that change their campus forever. They discussed the resources available to them should anyone need or want professional assistance. They talked about what the basketball program could do to help an ailing community, comfort its shaken classmates. Everyone wanted the game against Michigan to proceed.
"They felt that if they played, not only would it help themselves and the team but maybe the campus (could) heal a little better," Izzo said in a news conference Thursday afternoon. "So we agreed that that would be our battle cry."
Tom Izzo reflects on campus shooting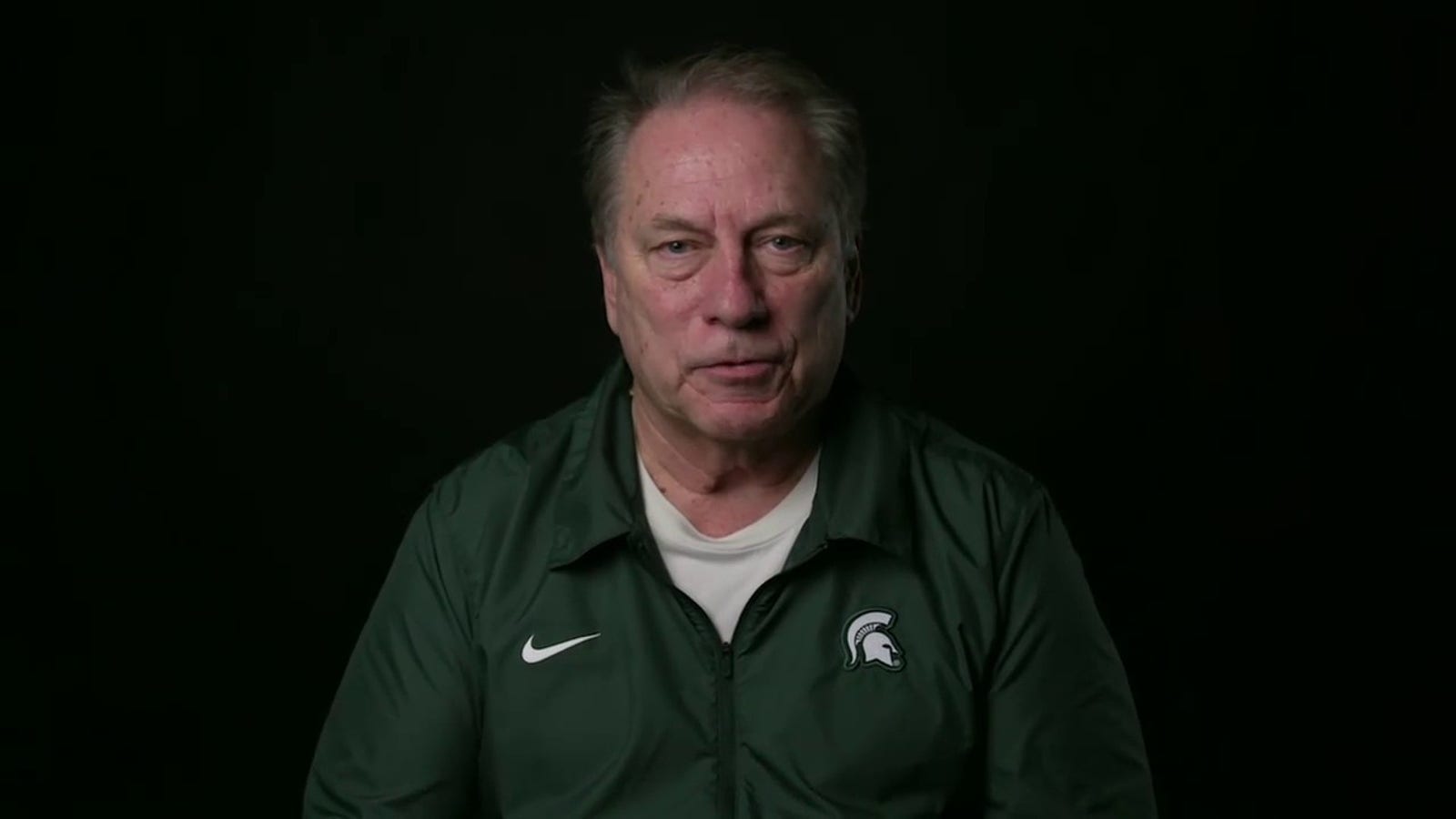 Tom Izzo speaks on the Michigan State Spartans coming together in wake of the school shooting and explains his son's close call.
On Saturday, the Spartans' bus arrived outside the service entrance of Crisler Center at exactly 6:30 p.m., an hour and a half before basketball could finally, mercifully, offer a distraction. A hive of cameras awaited the players and coaches as they entered the arena. The process was largely silent: a few players listened to music; others walked toward the locker room sans headphones. White shirts with green lettering that spelled Spartan Strong conveyed the mood. Izzo wore a two-tone jacket in Michigan State colors and carried a backpack in his left hand. He gave a brief nod to the media members watching from across the hallway and then entered the visiting locker room.
Fifty-eight minutes later, when the Spartans emerged for pregame warmups, the Michigan fans greeted them with a rousing ovation that underscored how different Saturday's tangle would be. And when Izzo ambled onto the court shortly thereafter — taking his traditional seat on the visiting bench, alone, a few feet away from the heart of Michigan's student section — nary a member of the Maize Rage dared hurl an insult his way. Rituals are rituals, and part of what Izzo sought by playing the game against Michigan as scheduled was normalcy. His pregame routine wasn't going to change.
But the reality is that nothing about this week has been normal for Izzo or for Michigan State. There is no handbook to explain how a basketball coach should deal with the fallout from a mass shooting, and there's nothing uniform about how individuals process grief. When Izzo visited the hospital earlier this week, lending his support to those wounded amid the gunfire, he was floored when a nurse told him how excited some of the students were to see him because of their affection for Michigan State basketball.
As the clock inched toward tip-off on Saturday, Izzo shared pregame embraces with his counterparts from Michigan. Head coach Juwan Howard and each member of his staff had reached out to Izzo individually to express their support for the Spartans. The gesture reinforced to Izzo that certain things — certain tragedies — transcend the rivalries that make enemies out of regional rivals. He assured reporters during his pregame news conference that Michigan State would have thrown everything it had behind the Wolverines if the circumstances were reversed.
"You understand that life is so precious," Howard said on Friday morning, "and especially these kids and how it can be damaging to them and their families. This is not easy. This is a tough one that we all are dealing with. And I say 'we all' because our heart goes out to the Michigan State family. And then also, more importantly, condolences to the families of the lost ones. This is not one of those where you just think about the sport. You think about people."
Juwan Howard: 'It's about the entire state pulling together'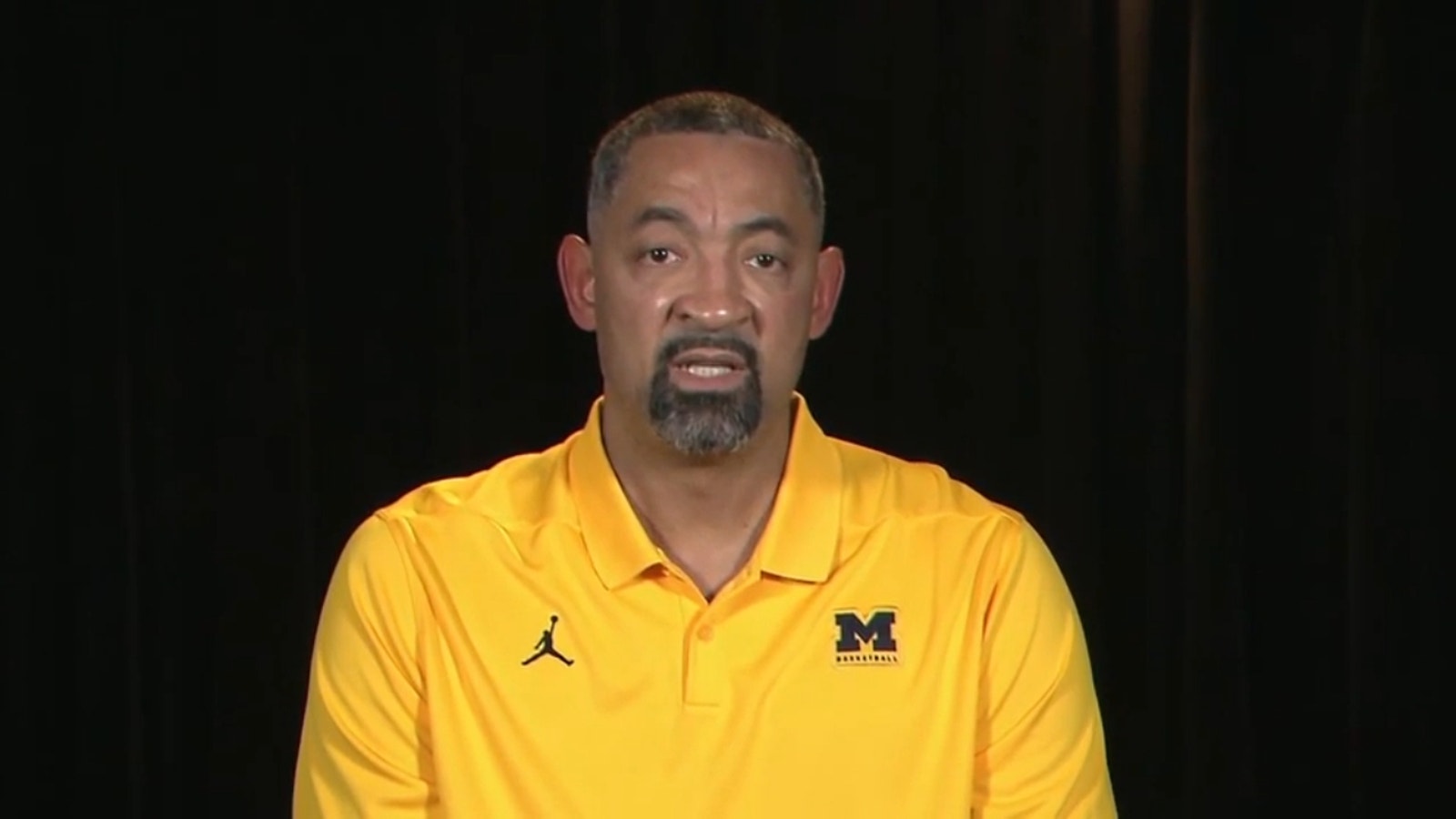 Michigan coach Juwan Howard spoke on supporting Michigan State after a campus shooting.
That level of affection and sensitivity cuts against the normal tenor of a rivalry that has grown increasingly toxic in both men's basketball and football. There are factions of Michigan State's fan base and athletic department still harboring resentment over the way Michigan handled a 25th-hour postponement of last season's basketball game in Ann Arbor, where a wave of positive COVID-19 tests left the Wolverines below the league's minimum threshold for healthy bodies. And there are plenty of Michigan fans still outraged by a violent brawl in the Michigan Stadium tunnel last October that injured multiple Wolverines and led to criminal charges for seven Spartan football players, one of whom faced a felony. A public condemnation of those events by Michigan football coach Jim Harbaugh predictably went viral.
But such vitriol was shoved aside Saturday as Michigan dedicated its pregame festivities to consoling the visitors. The Wolverines donned custom warmups to honor the Spartans in a display of solidarity. The student section unfurled a 12-foot by 8-foot "Spartan Strong" flag. A moment of silence to honor the victims was enhanced by thousands of LED wristbands distributed to fans that bathed the arena in Green and White light. Michigan's pep band learned and played a moving rendition of Michigan State's alma mater.
"Like I tell you guys all the time," Izzo said on Thursday afternoon, "you can hate your rivals. That's the way it's supposed to be — as long as you respect them. And I think anything they do, we do, shows respect. Respect for a lot of things. Respect for schools. Respect for human beings.
"I greatly appreciate the support I've gotten from the University of Michigan, the texts I've gotten from people, the way their university has stood up. Does it help? Of course it helps. Hopefully what you realize is everyone is in the same position in these jobs right now. The world has gone mad a little bit, and what can happen here can happen at Northern Michigan, can happen at University of Michigan, can happen at Eastern Michigan, can happen every and anywhere."
With tip-off came all the ferocity and passion associated with these two teams, both of which are logjammed in the middle of the Big Ten standings. Izzo had wondered aloud earlier in the week about how his players would respond once the game began, and any concerns he had were likely quelled when power forward Joey Hauser swished a mid-range jumper on the opening possession. At the 18:46 mark — by which point Michigan point guard Dug McDaniel had scored on back-to-back possessions to begin the game — Izzo was stomping and storming along the sideline with his typical snarlish fervor.
The game quickly accelerated into a classic: 11 ties, nine lead changes and some unbelievable shot-making down the stretch.
A spinning layup from Hunter Dickinson that gave Michigan a 69-67 lead was answered by free throws from Hauser. A traditional three-point play from true freshman Tarris Reed Jr. was countered by a cold-blooded 3-pointer from MSU's Tyson Walker on the left wing. Bufkin swished a shot from beyond the arc despite losing control of the ball as he set himself, and Dickinson punctuated the game with a pick-and-pop triple that pushed the lead to six with 1:07 remaining.
The home crowd roared as the final seconds of an emotional evening spilled away. Michigan State had fallen short, but Izzo's team rewarded its fans with a hard-fought glimmer of hope.
"We played the game to try to make … " Izzo said late Saturday night, his voice catching with emotion as he paused mid-sentence, " … many people back in East Lansing and around the world that are Michigan State alums escape for two hours and try to enjoy the moment."
Michael Cohen covers college football and basketball for FOX Sports with an emphasis on the Big Ten. Follow him on Twitter at @Michael_Cohen13.
Read more:
Top stories from FOX Sports:
FOLLOW Follow your favorites to personalize your FOX Sports experience
College Basketball
Michigan Wolverines
Michigan State Spartans
---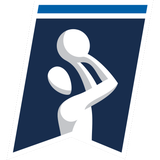 Get more from College Basketball Follow your favorites to get information about games, news and more
---
---