MLB 26-and-under power rankings: No. 3 Baltimore Orioles
FOX Sports' 26-and-under power rankings are a new spin on the classic prospect rankings. Yes, prospects are important, but with all the game-changing young talent already in the bigs, farm systems alone can't tell the whole story. So we're diving deep into every single MLB club, ranking them all by the players in an organization entering their age-26 season or younger — from the bigs to the farm. Each weekday through March 27, we'll count down from last to first.
No. 3 Baltimore Orioles
26-and-under total score: 22 (out of 30)
The 2022 Orioles shocked the baseball world with one of the most surprising 83-win seasons ever. Humongous steps forward from the pitching staff and the arrival of Adley Rutschman helped expedite Baltimore's rise from doormat to pest to legitimate ballclub. And thanks to a run of high draft picks, including two No. 1 overall selections, and an outrageously good hitting development system, the O's future stays bright.
For a team still unwilling to break the bank in free agency, Baltimore is relying on the next wave of offensive prospects (and DL Hall and Grayson Rodriguez) to carry it to October.
Big-league position players: 9 (out of 10)
Baseball is not basketball. If you're reading an article about the Orioles, you probably know that already, but it bears repeating. It is very difficult, nay impossible, for a single player to dramatically and suddenly alter the fortunes of an entire franchise. Expecting a top prospect to reach the big leagues and immediately vault a bad team into contention is unrealistic.
And yet, that's sort of what happened with Rutschman last year. Sure, there were other factors behind Baltimore's unexpected winning season, but the club's record before and after his call-up on May 21 tells a story.
Hyped beyond belief, Rutschman delivered. Behind the plate, his leadership skills, game-calling ability and plus-plus framing numbers helped invigorate Baltimore's pitching staff. At the dish, he performed like a seasoned veteran, finishing his rookie season with an .807 OPS and the 11th-best walk rate in MLB. Rutschman's elite swing decisions are the backbone of his profile, because while he didn't impact the baseball quite the way people expected, his ability to lay off balls and obliterate strikes made Adley one of the three best catchers in the game just 113 games into his career. The O's should extend him ASAP.
Gunnar Henderson, widely regarded as baseball's top prospect, will be the Orioles' Opening Day third baseman. After one of the most impressive minor-league seasons in baseball last year, Henderson earned a late-season call-up in which he displayed the mature hitting approach and prodigious power that make him a 2023 Rookie of the Year front-runner. Still only 21 years old, Henderson, a second-round pick back in 2019 out of a small Alabama high school, is an enormous developmental win for this organization. To get him and Rutschman, No. 1 overall prospects in consecutive years, in the same draft, is the type of stuff scouting directors fantasize about.
Kyle Stowers looks set to start the year as Baltimore's DH and fourth outfielder. While the blonde-haired Californian looks like an extra from Point Break who just finished shredding some gnar, Stowers has legit juice. A 98-plate appearance debut in '22 highlighted the promising side of Stowers (dude can elevate the baseball with authority) and the concerning side (a nearly 30% K rate). Stowers walked at an above-average clip all the way up the minors; if he can do that in the bigs while offering 20-homer power, he'll settle in as a regular. Otherwise, he's a nice bench bat.
Let's finish with Ryan Mountcastle, a fascinatingly odd hitter. In his third big-league season, the now-26-year-old first baseman made big improvements in a number of key areas. He produced MLB's sixth-best year-to-year jump in hard hit percentage, the sixth-best jump in average exit velocity and the ninth-best jump in barrel rate. Put simply, when he hit the baseball, he hit it better than before. So why did Mountcastle hit 11 fewer home runs in 2022 and see his OPS drop by 67 points?
There are two primary reasons:
(1) Only Nick Castellanos swung more often than Mountcastle did in 2022. The O's first baseman is a great hitter, sure, but he tries to do a bit too much hitting. He swung at 41% of pitches he saw outside the strike-zone. It's tough to be an All-Star first baseman when you're giving away that many at-bats.
(2) May I direct your attention to the Orioles' revamped wall? The home-run Dikembe Mutombo known as Walltimore helped the club's pitchers a ton, but had an opposite impact on Mr. Mountcastle. His expected home run total based upon launch angle and exit velocity went down by just one homer, but the friendly confines of Camden Yards' left field were unfriendly to Mountcastle.
Three things can happen now:
(1) Mountcastle keeps performing like he did last year and is an unlucky, volatile second-division first baseman. (2) Mountcastle improves his swing decisions, while continuing to smoke the ball and takes a nice step forward. (3) The Orioles move the fence back in and Mountcastle wins the MVP.
Big-league pitchers: 4 (out of 10)
After returning from an IL stint on July 29th, Kyle Bradish threw 71.1 innings of 3.28 ERA ball over the final two months of the season, thanks in part to a sinker he added to the repertoire in early September. In the best outing of his season and career, an 8.2-inning scoreless gem against the world champion Astros, Bradish threw the sinker as much as his four-seamer. A start later he went back to the four-seamer and the Red Sox tagged him for seven runs in 2 1/3. Currently fighting for Baltimore's fifth starter spot, Bradish needs to find success with that sinker and/or improve his fastball's utility, or he's in danger of being pushed out of the rotation.
People have doubted whether DL Hall is a viable starter since he was in the womb. The doubters think the lefty's walk rate and injury history mean Baltimore should just bullpen him and hope he's a version of Josh Hader. The believers see three plus pitches and a starter's mentality. A minor injury delayed his spring training timeline, which means he isn't built up yet. It remains to be seen whether the Orioles slowly ramp him up in Triple-A as a starter or toss him into the big-league pen.
Even though Grayson Rodriguez has yet to make his MLB debut, I'm putting him in this group as he's set to start the year in Baltimore's rotation. The Texan gunslinger would have been up last year if not for an oblique injury that shelved him for a few months. At his best, G-Rod has four-plus pitches led by a mid-90s heater and a now-you-see-me-now-you-don't changeup. The fastball velocity, command and utility in the majors will determine whether he's a No. 3, No. 2 or No. 1 starter.
Prospect position players: 5 (out of 5)
The Orioles have so much offensive talent in the upper levels of their system, which you could rank in a lot of different ways. But that's not my job here, so let's try to keep this short.
Joey Ortiz was drafted as a glove-first defensive shortstop out of New Mexico State, where he put up stupid college numbers because the Aggies' ballpark makes Coors Field look like the Serengeti. He was tracking like a utility infielder until a crucial midseason swing adjustment last year — he dropped his hands — unlocked something. Over the final three months, the 24-year-old ripped 15 bombs with a 1.026 OPS. The Orioles believe his breakout was real, and he'll start in Triple-A Norfolk to prove it. There's a chance he's a first division shortstop out of nowhere.
Coby Mayo is a 21-year-old third baseman with everyday offensive potential and an objectively ugly swing in the Hunter Pence, Charles Barkley mold. But he's quick enough to elevated heaters and has enough raw juice that you'll forgive the choppy hack. Mayo will be sent back to Double-A to start the year, where he'll need to improve on a 34.5% K rate to warrant a call-up and avoid getting pushed to the lawn by Baltimore's glut of infielders.
Heston Kjerstad was the No. 2 overall pick in the shortened 2020 draft, but developed myocarditis after a rough bout of COVID, which knocked him out for all of 2021. Considering the 24-year-old corner outfielder hadn't seen in-game pitching since before the pandemic, Kjerstad's .309/.394/.457 line across A-ball last year was remarkable, even though he was a bit old for the level. Then he went out and obliterated the Arizona Fall League and won the circuit's MVP award. Kjerstad still has to prove that his power plays in the upper minors, but he looks like a future everyday outfielder.
Jordan Westburg and Connor Norby are both college draftees who are unremarkable defensively but sparkled offensively in 2022. Westburg had an .852 OPS and 27 tanks. Norby was a tick better at a lower minor-league level, generating .886 and 29. Drafted a year earlier, Westburg will get the first crack at the bigs. If he makes enough contact or improves defensively, he's an everyday player. If he doesn't, then Norby will get a chance to prove the same thing.
Colton Cowser was the fifth overall pick in 2021, thanks to an advanced hit tool, great plate discipline (he walked more than he struck out in 581 college PAs) and growing power potential. Unfortunately, his K rate skyrocketed last year, raising some concerns about his future offensive profile. Evaluators are split about whether Cowser can stick in center field, something that would give him more wiggle room at the bigs while the Orioles see if he can recapture some of the elite contact ability that made him such an alluring amateur prospect.
Even though Jackson Holliday, the top pick of the 2022 draft, is still only 19 years old and years away from the big leagues, he still warrants a mention due to his huge offensive potential and MLB bloodlines (he's the son of former star Matt Holliday). A massive 2023 from the lefty-hitting shortstop could hypothetically give the Orioles three straight seasons with three different No. 1 overall prospects, something that's never been done.
Prospect Pitchers: 4 (out of 5)
I promise this is a much shorter list, and one with a pattern. The O's got Cade Povich from Minnesota in the Jorge López deal. The 23-year-old punched out 148 in 114 innings last year, but struggled in Double-A after getting dealt. After Rodriguez and Hall, he's Baltimore's most promising arm.
The O's got Seth Johnson from Tampa in the three-way Trey Mancini deal. Johnson is still recovering from the Tommy John surgery he underwent last season. That's partly why the Orioles got him from Tampa, which didn't want to use a 40-man spot on him. A former first-rounder, Johnson showed a plus heater and slider before he got hurt. The O's also got Chayce McDermott back in the Mancini trade (from Houston). He's a gangly righty with plus stuff and bad command who's on the starter-reliever fence.
Epilogue
There's a massive imbalance here. Since becoming the general manager after the 2018 season, Mike Elias and his staff have clearly prioritized drafting and developing hitters over pitchers, akin to how the Cubs schemed their playoff runs last decade. Eventually, whether through trade or free agency, the O's will need some arms if they want to challenge for an AL East title.
After years of prospect hoarding, Elias finally sent one away for big-league talent over the winter, trading infielder Darell Hernaiz to Oakland for Cole Irvin. Whether that's a blip or the beginning of a trend remains to be seen, but the Orioles have such an impressive crop of upper-level offensive talent that a trade for an elite starter, whether this year or next, feels inevitable.
Jake Mintz, the louder half of @CespedesBBQ is a baseball writer for FOX Sports. He played college baseball, poorly at first, then very well, very briefly. Jake lives in New York City where he coaches Little League and rides his bike, sometimes at the same time. Follow him on Twitter at @Jake_Mintz.
Read more:
FOLLOW Follow your favorites to personalize your FOX Sports experience
Baltimore Orioles
Major League Baseball
---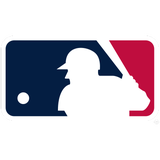 Get more from Major League Baseball Follow your favorites to get information about games, news and more
---