MLB trade deadline grades, tracker: Cubs land Jeimer Candelario

MLB trade season is upon us.
While the best player in baseball is staying put, a frontline starter has already joined Shohei Ohtani on the Los Angeles Angels, which knocked over the first big domino by dealing for Lucas Giolito.
The action is sure to ramp up before Tuesday's 6 p.m. ET deadline, as a whopping 20 teams entered this past weekend less than five games out of a playoff spot. That can blur the line between buyers (AL, NL) and sellers — a few clubs might operate as both — but also tempt some teams to dangle their superstars. Juan Soto or Nolan Arenado, anyone?
Here's a rundown of all the swaps thus far, along with grades and analysis for the bigger transactions from FOX Sports MLB writers Rowan Kavner, Jake Mintz, Jordan Shusterman and Deesha Thosar.
JULY 31
Cubs acquire RHP José Cuas from Royals
Key stats: 3-0, 4.54 ERA, 41.2 IP, 52 K, 1.608 WHIP
Who else was involved: The Cubs are sending outfielder Nelson Velázquez to Kansas City. He hit .241 with three home runs in 29 at-bats with Chicago earlier this season.
Reds get LHP Sam Moll from Athletics
Key stats: 4.54 ERA, 37.2 IP, 52 K, 1.407 WHIP
Who else was involved: The Athletics will get reliever Joe Boyle back from Cincinnati. He's a 6-foot-7, 240-pound right-hander who plays for the squad's Double-A affiliate.
Giants nab outfielder A.J. Pollock and utility player Mark Mathias from Mariners
Key Stats: Pollock: .173/.225/.323, 5 HR, 53 OPS+. Mathias: .231/.355/.269, .624 OPS, 74 OPS+
Who else was involved: The Giants will send cash considerations or a player to be named later to Seattle, per sources. Mathias is expected to be moved to Triple A.
Cubs acquire 3B Jeimer Candelario from Nationals
Key Stats: .258/.342/.481, 16 HR, 53 RBI, 128 OPS+
Who else was involved: The Nats receive LHP DJ Herz and minor-league infielder Kevin Made in the deal. Chicago also received cash considerations from Washington.
What it means: What a difference a week makes! It wasn't long ago we were talking about slugger Cody Bellinger and starting pitcher Marcus Stroman as two of the biggest potential pickups this deadline. Instead, the Cubs have switched to buy mode after winning eight of their past nine games and moving into striking distance in the NL Central and wild-card races.
It was just last November that Candelario was non-tendered by the Tigers. He has since rebounded from a dismal 2022 season, finding his 2021 form again to become arguably the most desirable hitter in a barren offensive market. Candelario has 16 homers and leads all National League third basemen with 30 doubles. The Cubs could use that pop both at third base and DH.
Beyond that, he's also enjoying one of the best defensive seasons of his career. By FanGraphs WAR, Candelario has been the most valuable third baseman in the NL this season. I wondered if that might yield a higher-upside return, but the Nationals did land two of the Cubs' top-20 prospects in Made and Herz. Made's defense is his calling card, though the 20-year-old shortstop will need to make strides with the bat to become a big-league regular. Herz, meanwhile, has struck out more than 13 batters per nine innings over four minor-league seasons but probably has to improve his control and command to make it as a starter.
Cubs grade: A-
Nationals grade: B
Brewers get outfielder Mark Canha from Mets
Key Stats: .245/.343/.381, 6 HR, 102 OPS+
Who else was involved: The Mets will receive right-handed pitcher Justin Jarvis in the trade, per ESPN. Jarvis is in Double-A and was ranked as the Brewers' No. 30 prospect by MLB Pipeline prior to the season.
What it means: The latest departure in the Mets' ongoing fire sale is Canha. The 34-year-old was expected to be moved by the deadline, so this won't come as a shock to anyone paying attention to New York's moves this past week. Canha, a right-handed outfielder, ends his Mets tenure after two years in Queens. He posted a 102 OPS+ in 89 games this season and saw most of his playing time in left field, as well as 13 games at first base while Pete Alonso was on the injured list. Canha is a solid pickup for a struggling Brewers offense given his ability to get on base and post competitive at-bats.
In return, the Mets finally added pitching depth in Jarvis. He was ranked 30th in the Brewers' organizational prospect list. His minor-league stats won't turn any heads, but Jarvis just graduated to Triple-A this month, so he'll give the Mets an upper-tier starting pitching option, which is the organization's greatest deficiency in its farm system. The 23-year-old, on the younger side for getting promoted to Triple-A, has a 4.27 ERA in 90 games (76 starts) and 385.1 innings. After pitching quite well at Double-A, Jarvis is still finding his footing in the next rung on the ladder, allowing 14 earned runs in 11.2 innings (10.80 ERA) in just three starts at Triple-A.
At minimum, Jarvis serves as critical starting pitching depth for the Mets who could make his MLB debut as a back-end rotation piece as soon as next year. He's the type of return expected for a league-average outfielder like Canha, who has a club option for 2024 that the Mets were expected to decline, anyway. — Thosar
Brewers grade: B
Mets grade: B
Diamondbacks get closer Paul Sewald from Mariners (per FOX Sports' Ken Rosenthal)
Key Stats: 2.93 ERA, 43 IP, 21 SV, 60 SO, 1.023 WHIP
Who else was involved: Arizona traded two pieces off its big-league roster in veteran third baseman Josh Rojas and rookie outfielder Dominic Canzone, who is ranked the Diamondbacks' No. 19 prospect per MLB Pipeline. Shortstop Ryan Bliss, Arizona's No. 28 prospect, is also headed to Seattle.
Rays trade for Guardians RHP Aaron Civale
Key Stats: 2.34 ERA, 77 IP, 58 SO, 1.039 WHIP
Who else was involved: The Rays are sending first baseman Kyle Manzardo, their No. 4 prospect and the No. 37 prospect across all of MLB, to Cleveland in exchange for Civale. The right-handed starter is under team control through the 2025 season.
What it means: In analyzing the Max Scherzer to Texas blockbuster, I remarked how rare it is to see a high-end big-league regular swapped for just a single prospect. Perhaps I spoke too soon. However, while the massive financial implications of Scherzer's contract undeniably influenced the return for New York, this latest 1-for-1 swap is a much more straightforward exchange of talent and value between two small-market teams who tend to only make trades that meet their carefully calculated standards.
Civale is a fascinating pitcher, a former third-round pick who burst onto the scene in 2019 with 10 tremendous starts as a rookie, looking like the latest and greatest Cleveland pitching development story. In the years since, he had settled into more of a reliable back-end starter, posting a 4.42 ERA in 53 starts from 2020-2022. Though his fastball velocity is comfortably below league average, Civale's uniquely deep and balanced arsenal has consistently kept hitters off-balance, and he's found more success than ever in 2023 despite missing a good chunk of the first half with an oblique injury.
His ERA this year in 13 starts is fittingly identical to what it was during his breakout rookie campaign: 2.34. Among 111 starting pitchers with at least 70 innings pitched this season, Civale's ERA ranks first, though his 19% strikeout rate ranks 88th. He's certainly due for some amount of regression from a pure run prevention standpoint, but the Rays don't need him to come in and throw eight scoreless every night. Civale complements the hard-throwing, whiff-monster types like Shane McClanahan, Tyler Glasnow and Taj Bradley nicely. Plus, he'll be around for a few more seasons.
Those extra two years of team control is surely what enabled Cleveland to access a prospect of Manzardo's caliber. If you're a definite first base/DH-type, you gotta rake to really raise your prospect stock — especially as a second-round pick from Washington State who very few people had heard of before his breakout junior year because he played his high school ball in Coeur d'Alene, Idaho (!!!). Well, that's exactly what Manzardo did last year, torching high-A and Double-A to the tune of a 1.043 OPS with a nearly even walk-to-strikeout ratio. His numbers are down from the absurd standard set a year ago, but he just turned 23 and is already in Triple-A. He'll be big-league ready next year at some point — the question is whether he fits in at first base or DH with Josh Naylor still around. No matter the position, the Guardians are clearly buying the bat.
For as much as this trade fills an obvious need for Tampa Bay, it also exacerbates one for Cleveland considering its ongoing struggle to fill innings while Shane Bieber and Triston McKenzie are still on the injured list. A move like this sends a pretty clear signal that 2024 and beyond is more important than this year. Viewed through the lens, it's reasonable to determine that a potential impact bat in Manzardo under team control for six-plus more years is more valuable than Civale under contract through 2025 — especially with the trio of rookies in Tanner Bibee, Logan Allen and Gavin Williams ready to support Bieber and McKenzie once they return to health. I like Manzardo a lot, though it's certainly a bit odd to see a team deal away such a crucial piece while still firmly in the mix for a division title. At the same time, perhaps the Guardians believe they can still win the AL Central without Civale while also significantly improving their offensive outlook for the not-so-distant future. — Shusterman
Guardians grade: B
Rays grade: A
JULY 30
Angels get Randal Grichuk, C.J. Cron from Rockies
Key stats:
Grichuk: .312/.367/.502, 8 HR, 123 OPS+
Cron: .259/.300/.473, 11 HR, 96 OPS+
Who else was involved: The Angels are sending right-handed pitcher Jake Madden (No. 8 on MLB Pipeline's list of top 30 team prospects) and left-handed pitcher Mason Albright (No. 28) in exchange for Grichuk and Cron, two of the Angels' former first-round MLB Draft picks in 2009 and 2011, respectively.
What it means: The Angels were able to land two arms in one trade in their big deal with the White Sox and now get two more rental pieces from Colorado to help bolster the lineup. It's become common to criticize the Angels in recent years for not building a competent pitching staff to support the likes of Shohei Ohtani and Mike Trout, but the current version of the team needs offense a whole lot more, especially as long as Trout is on the IL. The scary injury to Taylor Ward that is expected to sideline him for the rest of the season heightened their need for a bat even further. We'll see how much Grichuk's quietly excellent production in particular (.861 OPS!) translates away from Coors Field, but he and Cron are both capable of delivering league-average offense. It's something manager Phil Nevin would love to pencil into his lineup right now. This deal ain't sexy, but it was an entirely necessary move, so credit to the Angels for jumping on two solid bats in a market that doesn't have many of those available.
Despite being selected in the 12th round, Albright received the third-highest signing bonus among the 19 pitchers selected by the Angels in their infamous 2021 "no-hitter" draft. He's now become the third pitcher from that draft already dealt away in a trade, joining second-rounder Ky Bush and third-rounder Landon Marceaux. Albright's been solid as one of the younger starters in the low-A California League and is a nice young lefty to add to a system in dire need of pitching talent. A teammate of Albright's with Inland Empire, Madden hasn't had quite the same success this year but was one of the best junior college pitchers available in the 2022 draft and has some exciting ingredients to work with, most notably high-end velocity coming from an athletic 6-foot-6 frame.
For an organization in Colorado that has made more puzzling transactions and roster-building decisions over the past decade than almost any team, credit goes to its brass for doing the obvious thing for once and flipping two of its biggest rental pieces into two intriguing pitchers for the long haul. — Shusterman
Angels grade: B
Rockies grade: B+
Rangers landing Jordan Montgomery from Cardinals
Key stats: 6-9, 3.42 ERA, 121 IP, 108 SO, 1.248 WHIP
Who else was involved: Texas is also acquiring reliever Chris Stratton while sending left-handed reliever John King and prospects Thomas Saggese, and infielder, and Tekoah Roby, a right-handed pitcher, to St. Louis.
What it means: It's not often that one trade can actually serve as a realistic blueprint for another, but it's hard not to look at the recent White Sox trade of Lucas Giolito and Reynaldo López to the Angels for catching prospect Edgar Quero and left-hander Ky Bush as an obvious parallel for a Montgomery deal if St. Louis chose to package him with a reliever like Stratton. You can debate about the long-term value of each of the players, but as far as performance this year goes — and the fact that all of these players are slated to hit free agency this winter — Chicago's deal undoubtedly helped set the standard for the kind of return expected for a package of Montgomery and Stratton. That is, the return needed to include considerable prospect value.
For Texas, this acquisition is very simple. I wrote in my deadline preview of the AL contenders' needs that the Rangers should be seeking "multiple pitchers who can reliably record outs in Major League Baseball Games." Well, here you go. The acquisition of Max Scherzer might be the bigger splash, but with Nathan Eovaldi just hitting the IL again, the need for quality innings from every part of the pitching staff is as dire as ever. Montgomery has been one of the few consistent arms for St. Louis this season and is setting himself up nicely for a handsome payday this winter. Texas will hopefully get more from him than the other two lefties in its rotation in Martín Pérez and Andrew Heaney, both of whom have seriously regressed after stellar 2022 campaigns. Stratton is a spin-rate god whose numbers never quite match his raw stuff, but is certainly capable of helping stabilize the sixth and seventh innings for manager Bruce Bochy.
With fire-balling reliever Jordan Hicks off to Toronto, this leaves right-hander Jack Flaherty and perhaps shortstop Paul DeJong as the other Cardinals rentals likely to move in the next 48 hours.
With the Giolito/Lopez deal as the benchmark, I think St. Louis did similarly well in acquiring depth and upside in this trade. In one deal, the Rangers dealt away two of the five selections they made in the shortened 2020 draft, each of whom was drafted out of high school that year. Saggese — pronounced suh-JAY-see — is the real prize here. A fifth-round pick in 2020 out of a Southern California high school, Saggese has comfortably performed at each level he's been assigned to the past three seasons, including an .894 OPS this year as one of the youngest everyday players in the Double-A Texas League. He's mostly played second and third base but is capable at shortstop, as well, profiling similar to the likes of the Cardinals' Tommy Edman and Brendan Donovan. With Marcus Semien and Corey Seager each locked in for the long haul, and rookie Josh Jung establishing himself as a franchise cornerstone at third base, Saggese was best utilized as trade bait for Texas' aggressive push for a pennant this season. Fellow Double-A infielder Luisangel Acuña had the same fate and was dealt to New York for Max Scherzer.
Roby, Texas' third-rounder in 2020, has been on the IL with a shoulder issue since early June but was holding his own as one of the younger pitchers in Double-A, just as he did a year ago as a 20-year-old in the high-A South Atlantic League. His stuff isn't overpowering, but he possesses a deep arsenal and a lot of the traits you'd want to see in a pitcher that could fit in the middle of a rotation someday. With Cards general manager John Mozeliak's stated intention of overhauling St. Louis' pitching apparatus, this is a logical piece to include in a deal like this.
Finally, King is noteworthy for having been originally included as part of the Joey Gallo trade to New York two summers ago, but the Yankees were unsure about his medicals and ultimately substituted Joely Rodríguez for him at the last minute. He was a reliable lefty out of the bullpen for the past two seasons for Texas, but struggles this season have sent him back to Triple-A where he currently remains. Under contract though 2026, King now has a chance to re-assert himself as a solid middle relief option in St. Louis. — Shusterman
Cardinals grade: B+
Rangers grade: A-
Blue Jays adding key reliever Jordan Hicks
Key stats: 3.67 ERA, 41.2 IP, 59 SO, 1.512 WHIP
Who else was involved: Toronto is sending right-handed pitching prospects Sem Robberse and Adam Kloffenstein to St. Louis.
What it means: The St. Louis sell-off has begun. This may be a new experience for Cards fan, so let me explain. Teams that expected to contend, but instead fell short of expectations during the season's first four months, tend to trade away their impending free agents at the trade deadline. That is what the Cardinals have begun to do.
The trading of Hicks is an admission of failure, the first official transactional recognition that the 2023 Cardinals stunk up the farm. That in itself is noteworthy for a franchise that hasn't pushed the midsummer eject button in over two decades.
The return is pretty good for two months of a volatile reliever set to hit the open market. Robberse is a Dutch-born starting pitcher who has pitched impressively well as a 21-year-old in Double-A and was one of Toronto's reps in the recent Futures Game. He profiles as a back-end starter who gets outs with guile and command instead of electric stuff. Kloffenstein was also in Toronto's Double-A rotation, but looks more like an up-down yo-yo guy compared to Robberse.
Two big-league controllable starters for two months of Hicks is a great get, but the main story here is that St. Louis is swallowing its pride and planning for tomorrow. Huzzah.
While the departing flamethrowing reliever had a roller-coaster tenure under the Gateway Arch, the 26-year-old has looked much better of late. Since May 8th (an arbitrary cutoff date I chose to make him look good), Hicks has allowed just six earned runs in 26 appearances. He's limited the walks during that stretch (a big problem for him) without sacrificing for strikeouts.
Hicks throws harder than everyone on planet earth except Jhoan Duran. His average fastball is 101 mph (that's 162.544 kmh for you Jays fans). Hicks remains an incredibly volatile player, but with Jordan Romano on the IL, Toronto picks up a guy who could catch fire/stay hot to become a core figure in the Jays' bullpen, as they continue clawing for a wild-card spot. Robberse feels like a steep price to pay for Hicks, a player who could turn into an unusable pumpkin at any time, but that's the market, I guess. — Mintz
Blue Jays grade: B
Cardinals grade: A-
JULY 29
Rangers to acquire Mets pitcher Max Scherzer
Key stats: 9-4, 4.01 ERA, 107.2 IP, 121 SO, 1.189 WHIP
Who else was involved: Shortstop Luisangel Acuña, the Rangers' third-ranked prospect on MLB Pipeline and Braves superstar Ronald Acuña Jr.'s younger brother, in a 1-for-1 deal. The deal hit a snag for several hours Saturday evening due to its complex structure, which involved Scherzer waiving his no-trade clause, customary review of the involved players' medicals and the Mets sending a large amount of money to Texas in order to help cover all but $22.5 million of Scherzer's remaining contract, including the $43.3 million player option for 2024 that he reportedly opted into as part of the trade.
Rangers reach an agreement to acquire Max Scherzer from Mets
What it means: Rather than keep the most expensive roster in MLB history together and pursue a long-shot run at a wild-card spot, Mets GM Billy Eppler — and owner Steve Cohen — have made their intentions for this deadline clear. In short, the only way to make the most out of this brutally disappointing season is to make significant moves to improve the team's future outlook. Evidently, trading away pending free agents like David Robertson was not enough. Moving off Scherzer helps add more potential impact talent to a farm system that desperately needs revitalization.
That, too, comes at a major cost. For the richest owner in baseball, the bill — which is reportedly a whopping $35 million-plus — was well worth the opportunity to further build the Mets' farm system. To be clear, this was not a deal meant to shed money off the books for the sake of financial flexibility. It was an opportunity to essentially acquire top-end talent through a uniquely expensive vehicle, which in this case is paying someone a lot of money to play for another team.
Forget the financials, though: What is Texas actually getting in Scherzer right now? This is a team clearly all-in on pursuing a pennant, with the three-time Cy Young winner obviously expected to team with Nathan Eovaldi and front the Rangers' rotation for the stretch run — a development spawned by Scherzer's former Mets teammate Jacob deGrom being sidelined for the year following Tommy John surgery.
The risk may have been mitigated financially for Texas, but Scherzer — with both his injury history and signs of slight decline this year — cannot be considered a sure thing at this stage. He's still capable of delivering dominant outings, but if the Rangers are expecting him to dominate post-trade to the degree that he did two years ago with the Dodgers, they might be sorely disappointed. If anything, the move is another reminder of just how all-in this organization is on winning right now. It might not work, but you gotta respect it. — Shusterman
Mets grade: B
Rangers grade: C+
JULY 28
Astros acquire White Sox reliever Kendall Graveman
Key stats: 3.48 ERA, 44 IP, 42 SO, 1.205 WHIP
Who else was involved: Chicago received minor league catcher Korey Lee, ranked fifth on MLB Pipeline's list of top Astros prospects.
Dodgers acquire White Sox starter Lance Lynn, reliever Joe Kelly
Key stats:
Lynn: 6-9, 6.47 ERA, 119.2 IP, 144 SO, 1.462 WHIP
Kelly: 4.97 ERA, 29 IP, 41 SO, 1.310 WHIP
Who else was involved: Chicago received minor league pitcher Nick Nastrini — ranked ninth on MLB Pipeline's list of top Dodgers prospects — minor league pitcher Jordan Leasure and outfielder Trayce Thompson.
What it means: The Dodgers are betting on their ability to extract the most out of players having down years. All four of their deadline additions have played below replacement-level in 2023 but have demonstrated past productivity and cost relatively little to acquire.
Like the Kiké Hernández deal, their latest move brings back a known commodity and fan favorite who was part of their 2020 World Series club. A mercurial talent, Kelly hasn't experienced the same level of success he enjoyed with the Dodgers in 2020 (1.80 ERA) or 2021 (2.86 ERA) since joining the White Sox. He sports a 5.59 ERA and 1.47 WHIP over the last two years, both career highs for any stop in the reliever's 12-year career. He has dealt with groin and elbow injuries this season that have limited him to 29 innings in 2023.
The Dodgers had expressed interest in Lynn for years, but this season is unlike any in the past for the 2021 All-Star, who has a career-high 6.47 ERA. Lynn and Kelly are similar, however, in that their struggles are juxtaposed with an incredible ability to miss bats.
Kelly's strikeout rate the last two years are the best of his career. While he's actually throwing harder this year at 35 years old than he did last season, it wouldn't be a surprise to see him go back to using his curveball more often in Los Angeles. Lynn's struggles are more confounding. He has allowed more homers and earned runs than any pitcher in baseball this season — and it's not particularly close — while getting more whiffs than ever before.
It'll be easier to judge these moves once we find out how much more the Dodgers do in the coming days. They desperately needed to address their pitching staff at the deadline, so the floor-raising fliers make sense. If Lynn finds his past form, he has the talent to start postseason games. Plus, he has a club option in 2024, making him potentially worth more than the typical rental. The Dodgers are betting this reclamation attempt goes better than it did with Noah Syndergaard, who was just dealt to Cleveland for Amed Rosario.
What do the Astros do at trade deadline? Is Blake Snell on the move?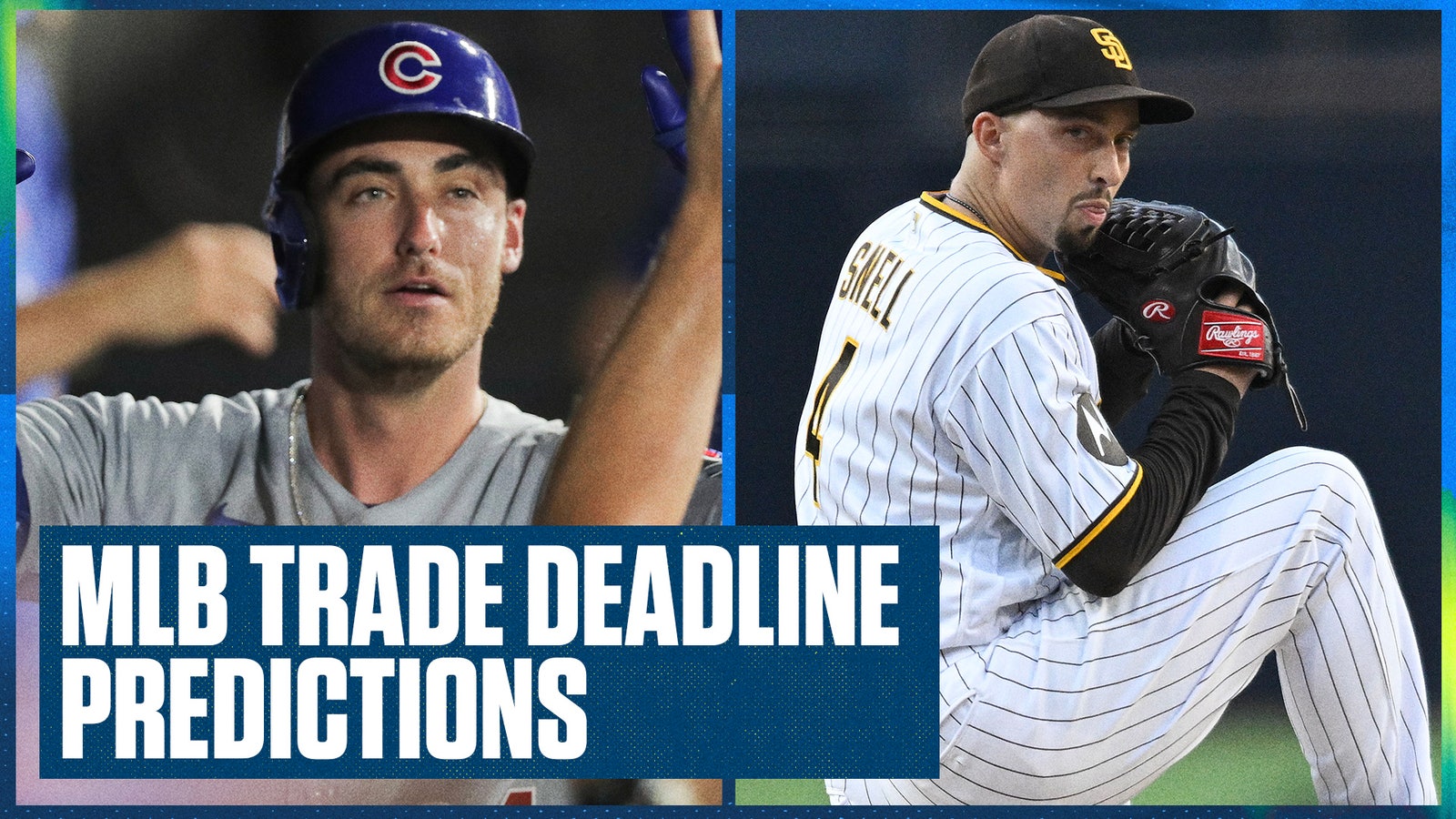 The White Sox, meanwhile, continue doing the necessary work of restocking their farm after getting two of the Angels' top prospects back for Lucas Giolito earlier this week. In this deal, they turned two scuffling major-leaguers into multiple members of the esteemed Double-A Tulsa pitching staff. Nastrini, a top-10 Dodgers prospect and 2021 fourth-round pick, has struck out more than 10 batters per nine innings at every stop while improving upon the command issues that plagued him at UCLA. Leasure sports a 3.09 ERA with 56 strikeouts in 35 innings at Tulsa. — Kavner
Dodgers grade: B
White Sox grade: B+
JULY 27
Marlins acquire Mets ace reliever David Robertson
Key stats: 2.05 ERA, 44 IP, 14 SV, 48 SO, 1.000 WHIP
Who else was involved: New York received infielder Marco Vargas and catcher Ronald Hernández, ranked 18th and 21st, respectively, on MLB Pipeline's top prospects list for Miami.
What it means: If ever there was a sign that the Mets are sellers at this deadline, general manager Billy Eppler made sure nobody would miss it. Word spread that Robertson was traded to the Marlins — the Mets' NL East foe sitting just ahead of them in the wild-card race — mere minutes after they sat through a 90-minute rain delay, broke a tied game, and managed to beat the basement-dwelling Nationals. Congratulations on the win, but we're selling, the front office broadcasted. Try again in 2024.
Ken Rosenthal on the latest trade deadline rumors on the Mets, Padres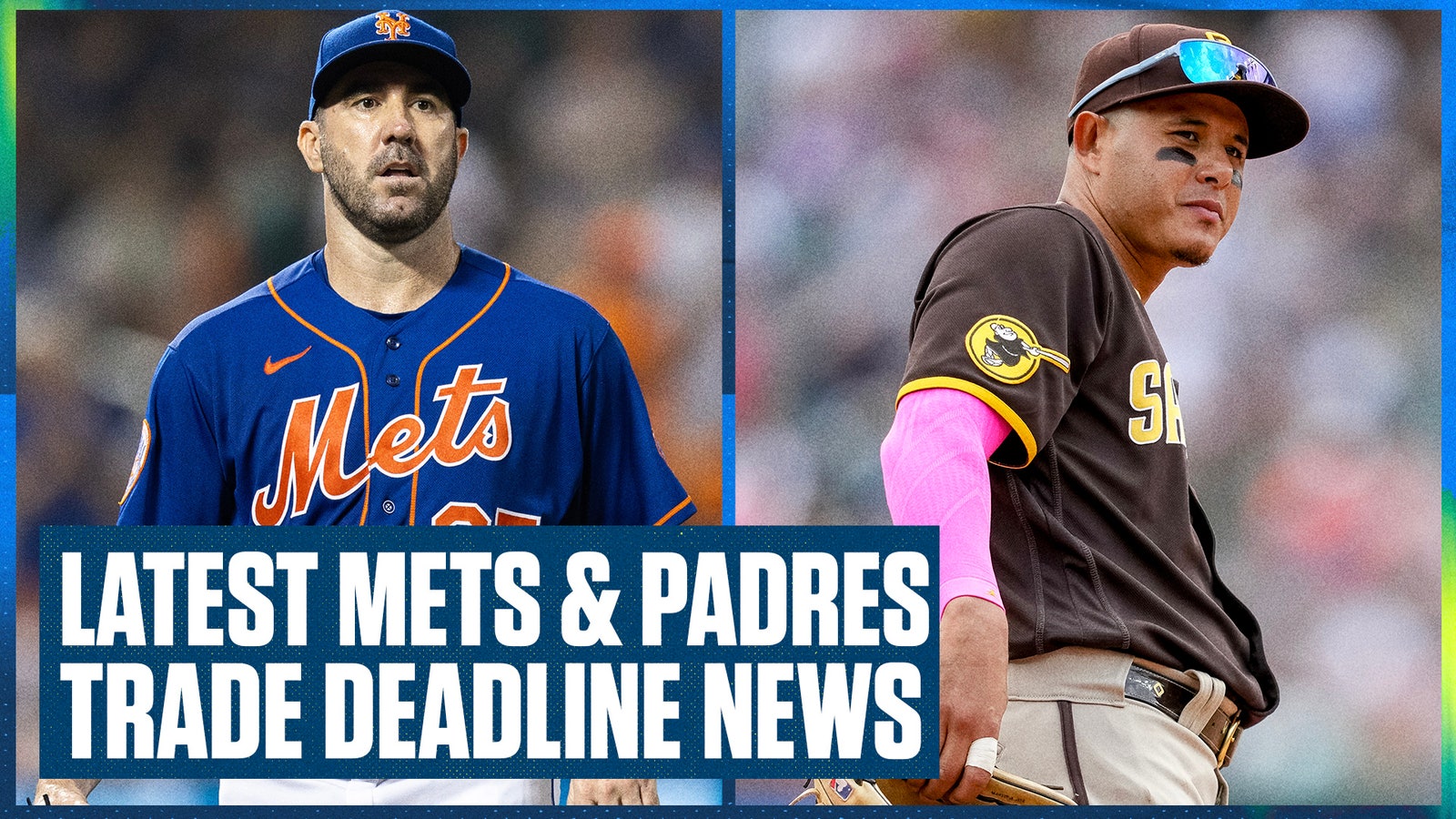 Robertson is one of the top relievers on the trade market, and the Mets in exchange received a pair of interesting minor-league position players. That is in part a puzzling return for the Mets, seeing as how they deeply lack upper-tier arms. Rather than trade Robertson for more pitching, the Mets acquired a pair of teenagers. While it's worth noting they're rated a bit more favorably by FanGraphs, it's surprising the Mets didn't wait at least a few more days to field superior offers. The deadline itself is still five days away, and Robertson was their best trade asset.
The Marlins, a half-game back of Cincinnati and Philadelphia in a tight NL wild-card race, just gained a proven veteran closer with playoff experience who has been terrific this season. Suddenly, their bullpen looks much improved with Robertson joining another new high-leverage right-hander in Jorge López, whom they acquired from Minnesota earlier this week. The Marlins found the right-handed balance they needed in the relief corps to complement lefties A.J. Puk and Tanner Scott. Plus, Miami earns bragging rights for being on the contending side of an intradivision trade. — Thosar
Marlins grade: A
Mets grade: B-
Brewers trade for Pirates first baseman Carlos Santana
Key stats: .235/.321/.412, 12 HR, 53 RBI, 98 OPS+
Who else was involved: Pittsburgh netted 18-year-old shortstop prospect Jhonny Severino.
JULY 26
Angels land RHP Lucas Giolito from White Sox
Key stats: 6-6, 3.79 ERA, 121 IP, 131 SO, 1.223 WHIP
Who else was involved: The Angels also added a valuable bullpen piece in Reynaldo López. In exchange, they sent Chicago their Nos. 2 and 3 prospects, according to MLB Pipeline's rankings: catcher Edgar Quero, a top-100 prospect by most outlets, and left-handed pitcher Ky Bush.
The Angels going for it with Shohei Ohtani is the right move
What it means: You can put those Ohtani trade rumors to bed. Mere hours after FOX Sports' Tom Verducci reported that Ohtani would not be dealt at the deadline, the Angels went into buy mode and acquired arguably the most coveted starting pitcher on the market. It's a move the Angels would only make if they planned to push for their first playoff berth since 2014 — and to keep their two-way superstar for whatever lies ahead.
While it always seemed like a long shot that Ohtani would be dealt, it wasn't entirely out of the question when this month began. Their pitching staff bolstered, the Angels' move all but assures Ohtani will finish out his contract year in Anaheim before becoming the most coveted free agent in baseball history this winter.
And if Giolito helps the Angels play meaningful baseball in October, it will be a move well worth the cost. — Kavner
Angels grade: B+
White Sox grade: A-
Guardians send SS Amed Rosario to Dodgers for RHP Noah Syndergaard
Key stats:
Rosario: .265/.306/.369, 3 HR, 40 RBIs, 89 OPS+
Syndergaard: 1-4, 7.16 ERA, 55.1 IP, 38 SO, 1.446 WHIP
Twins swap reliever Jorge López for Marlins reliever Dylan Floro
Key Stats:
López: 5.09 ERA, 35.1 IP, 27 SO, 1.274 WHIP
Floro: 4.54 ERA, 39.2 IP, 41 SO, 1.487 WHIP
JULY 25
Dodgers bring back Red Sox OF/IF Kiké Hernández
Key Stats: .222/.279/.320, 6 HR, 31 RBI, 60 OPS+
Who else was involved: Boston received reliever prospects Nick Robertson and Justin Hagenman.
FOLLOW Follow your favorites to personalize your FOX Sports experience
Major League Baseball
---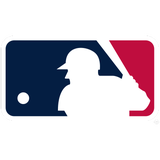 Get more from Major League Baseball Follow your favorites to get information about games, news and more
---