NBA playoffs dispatches: Lakers advance in 40-point blowout, Kings force Game 7
FOX Sports writers are providing takeaways from games throughout the NBA playoffs. Here are their thoughts from Friday.
Kings 97, Warriors 86: Golden State needs to dig deep
The Chase Center crowd bore witness to a team that was a blur in transition, played inspired team defense and buried timely 3s. It just wasn't the home team.
The Sacramento Kings not only beat the Golden State Warriors in their own building, they beat them at their own game — decisively, 118-99 — to extend their season and their first-round series to a seventh game on Sunday.
That collective shiver in the Bay Area came from the very real possibility that the expiration date on the Warriors' dynasty has arrived. They will find out Sunday when the two teams reconvene in Golden 1 Arena to decide who will advance.
The defending champions, quite frankly, looked old and slow. Their vast advantage in postseason experience was supposed to give them a boost over the Kings; instead, it looked as if the cumulative effect of all those long postseasons had finally hit them. The vaunted core of their four championships were at the heart of the issue. Steph Curry missed free throws (three) and layups (4). Klay Thompson served as a human turnstile on defense (-28). Draymond Green had more fouls (5) than rebounds (4).
Coach Steve Kerr said before the start of the fourth quarter that he was looking for his team to make three consecutive stops "to take back the momentum." That never happened. Golden State's offense was whatever the opposite of clutch is, clanking 5 of 7 three-point attempts and 5 of 10 free throws.
The Kings, meanwhile, got virtuoso performances from three of their youngest players. De'Aaron Fox, 25, had 26 points, half of them at the rim as he weaved his way around multiple defenders. Malik Monk came off the bench for 28 points, finding a perfect mix of drives to the basket and three-pointers. Finally, rookie Keegan Murray, 22, had 15 points and 12 rebounds. Coach Mike Brown paid him the ultimate compliment by keeping him on the floor for all except three minutes.
That the Kings were an explosive offensive team, though, isn't news. They were, after all, the most high-power offense in the regular season. It was their defense that should make Warriors' fans nervous. They held the Warriors to 37 percent shooting, 31 percent from beyond the arc, and those numbers would've been worse if not for Thompson and Curry's ability to make contested shots.
"We know we can score with anybody and in the postseason our defense has been better," Fox said. "We've got to hang our hat on defense."
That they did Friday night. Now the question is: Can they hang the Warriors' crown on it, too?
— Ric Bucher
Lakers 125, Grizzlies 85: Memphis shows little resistance
Anthony Davis had 16 points and 14 rebounds while blocking five shots in a spectacular defensive performance, D'Angelo Russell scored a career playoff-high 31 points and the Los Angeles Lakers completed their first-round upset of the Memphis Grizzlies with a 125-85 victory in Game 6 on Friday night.
LeBron James scored 22 points on 9-of-13 shooting for the seventh-seeded Lakers, who emphatically clinched a playoff series in their own arena for the first time since 2012.
The Lakers won all three of their home games in the series, and the final victory was a scary demonstration of their capabilities when James and Davis are both healthy. Davis' imposing defensive presence largely shut down Memphis' offense in Game 6, while Russell's five 3-pointers highlighted an impressive offensive effort from a late-blooming team with championship aspirations.
The Lakers took a 20-point lead in the first half and went up by 36 in the third quarter before coasting to victory before superfan Jack Nicholson and a roaring crowd. James and Davis even got to sit out the entire fourth quarter, preserving their legs for the second round.
The Lakers had to win a play-in game just to reach a playoff series, although this star-studded team is no ordinary seventh seed. Los Angeles opens its next series on the road Tuesday against the winner of Sunday's Game 7 between Sacramento and defending champion Golden State.
Ja Morant scored 10 points on 3-of-16 shooting for the Grizzlies, who won 107 games and two Southwest Division titles in the past two seasons, but just one playoff series.
Morant's injured right hand appeared to hamper his shot, and he seemed unwilling to drive the paint with his usual fearlessness while Davis loomed in the middle. Morant's teammates couldn't pick him up: Desmond Bane, who guaranteed a Game 7, had 15 points on 5-of-16 shooting, while Jaren Jackson Jr. had 14 on 3-of-12 shooting.
Dillon Brooks, the Memphis agitator who dismissed James as "old" after Game 2 and then got ejected from Game 3 for striking James in the groin, finished a dismal series performance with 10 points in Game 6 while Lakers fans booed his every move.
The Lakers hadn't won a playoff series outside the Florida bubble in 11 years, enduring a dismal decade-plus for a 17-time champion franchise with a fan base used to excellence.
James and Davis have won a title together, but they had done little to remember in front of their home fans before the past two months, when their supporting cast markedly improved at the trade deadline with several additions headlined by Russell. The dynamic duo improved to 5-0 in playoff series in which they both appeared in every game together.
The Grizzlies had the second-worst road record among the NBA's 16 playoff teams in the regular season, and they lost their first four road games against the Lakers this season. They fell into a 3-1 hole in this series with back-to-back losses in Los Angeles, but staved off elimination by winning in Memphis on Wednesday.
Lakers fans sensed the enormity of the moment and turned out in force, highlighted by the return of the 86-year-old Nicholson to his courtside seats after a nearly two-year absence. Their team delivered, jumping to a 20-point lead in the first half and stretching it to 36 in the third quarter.
The Grizzlies played without 3-point threat Luke Kennard due to a sore shoulder, further hurting the depth on a roster already missing injured regulars Steven Adams and Brandon Clarke.
— The Associated Press
Ric Bucher is an NBA writer for FOX Sports. He previously wrote for Bleacher Report, ESPN The Magazine and The Washington Post and has written two books, "Rebound," on NBA forward Brian Grant's battle with young onset Parkinson's, and "Yao: A Life In Two Worlds." He also has a daily podcast, "On The Ball with Ric Bucher." Follow him on Twitter @RicBucher.
---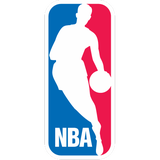 Get more from National Basketball Association Follow your favorites to get information about games, news and more
---