New Fall of X Books Bring Finality and Weirdness to the Krakoa Komics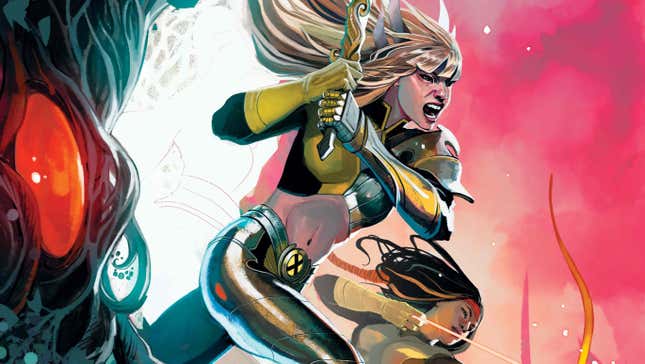 The last few years, the mutant race has been living it up (or trying to) on the island of Krakoa, and also on Mars/Arakko. But all things must come to an end, and in the summer, Marvel's closing things out with the Fall of X. As is often the case with these types of events, that fall will be taking place across a multitude of comics spread across several months.
Over the last few days, Marvel's revealed some of the central plots, characters, and creative teams behind those wholly new titles. Here's what new stories you can expect from Fall of X after its Hellfire Gala one-shot kicks things off in July.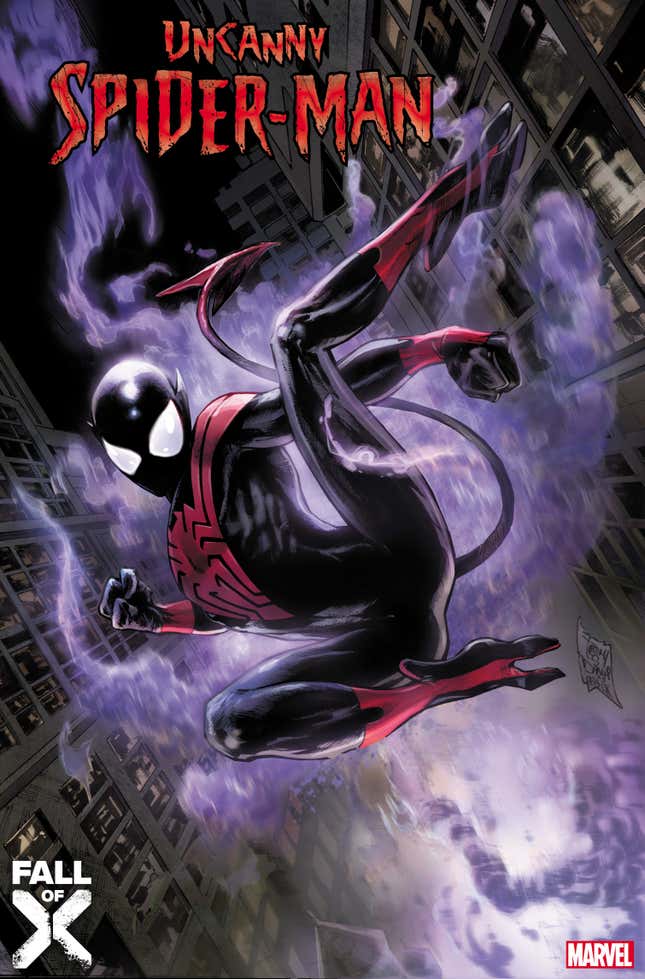 The creators: Si Spurrier (Legion of X) and Lee Garbett (Death of Doctor Strange)
The pitch: Seeing everything that's going on during Fall of X, Kurt Wagner simply says "nah" and peaces outNow hanging in New York, he decides to stop being Nightcrawler and go ahead with just being Spider-Man for a while, as other Marvel characters have done.
In addition to fighting some of the actual Spider-Man's enemies, Kurt will still be fighting for mutantkind when he can. During the five-part miniseries, he'll cross paths with the anti-mutant group Orchis, and dig deeper into a mystery hanging over his birth mother, Mystique. Spurrier called Uncanny the climactic chapter in his exploration of Nightcrawler that first started in Way of X, and also said it "leans hard into heroic, joyful, street-level action."
Uncanny Spider-Man #1 will come out on September 6.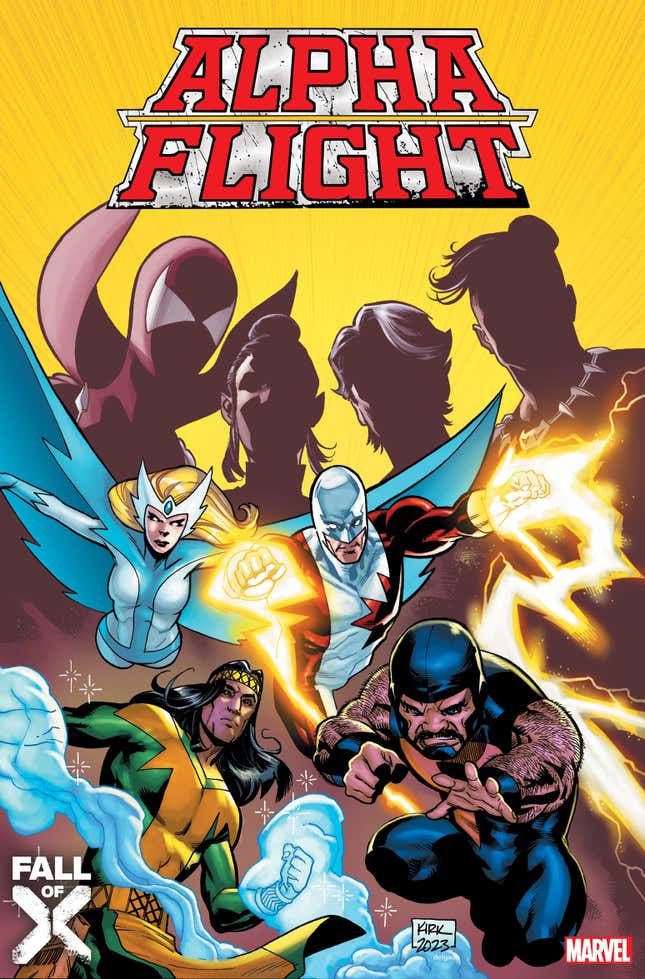 The creators: Ed Brisson (Predator) & Scott Godlewski (Batman vs. Robin)
The pitch: Alpha Flight has previously worked with the X-Men in the past, but more recently, they've been operating as an extension of the spacefaring group SWORD in books such as Captain Marvel. The new mini returns them to their Canadian roots, and have them sponsored by the government as they "de-escalate the mutant conflict by any means necessary."
Heading up that team is Puck, Snowbird, Guardian, and Shaman, and they've also got some Canada-made Sentinels on their side if things with the mutants get too nasty. (Or rather, when.) In its five-issue miniseries, the titular team will be going up against their former friends Northstar, Aurora, Nemesis, and Daken, now going under the codename Fang.
Alpha Flight #1 will release on August 16.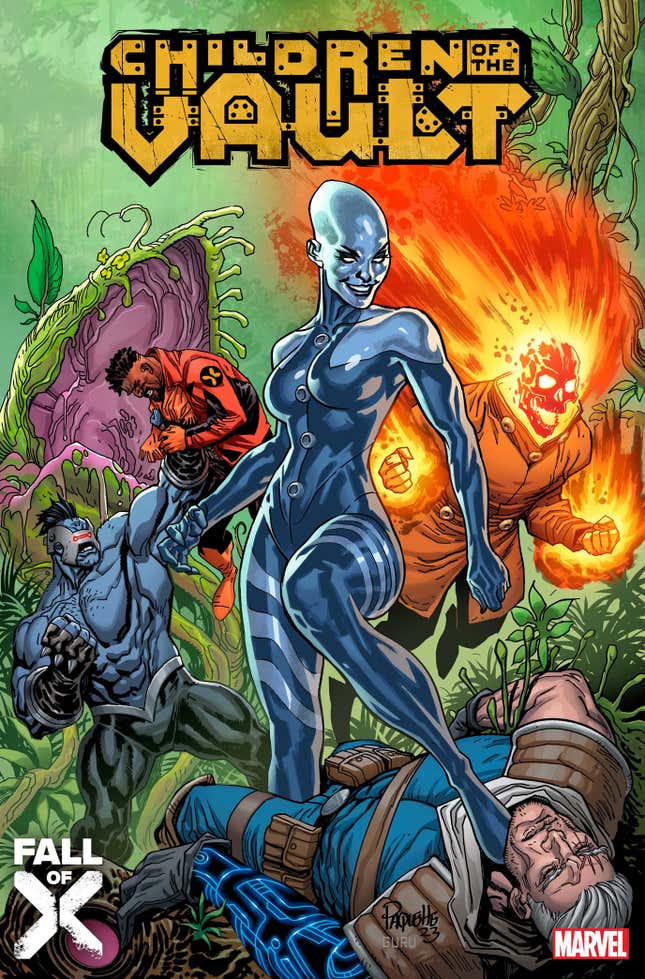 The creators: Deniz Camp (20th Century Men) & Luca Maresca (Photon: Monica Rambeau)
The pitch: The Children of the Vault are a post-human species that have made trouble for the X-Men in the past. Back when Jonathan Hickman was still writing the main X-Men book, he started a subplot about the Children that's since been running in the background of Gerry Duggan's run, and it appears that things are now coming to a head during the Fall of X.
The four-part series will see Bishop and Cable team up to fight the Children after they've managed to break free from their prison. For those who've been interested in how the X-books have shined a light on Krakoan society, Camp said his book would bring with it the "brutal history, culture, prejudices, personalities, and politics" of the Children's society. "All of these characters, with their competing visions for the future, are going to collide in a sci-fi story brimming with 'big ideas,'" he teased.
Children of the Vault starts with its first issue on August 9.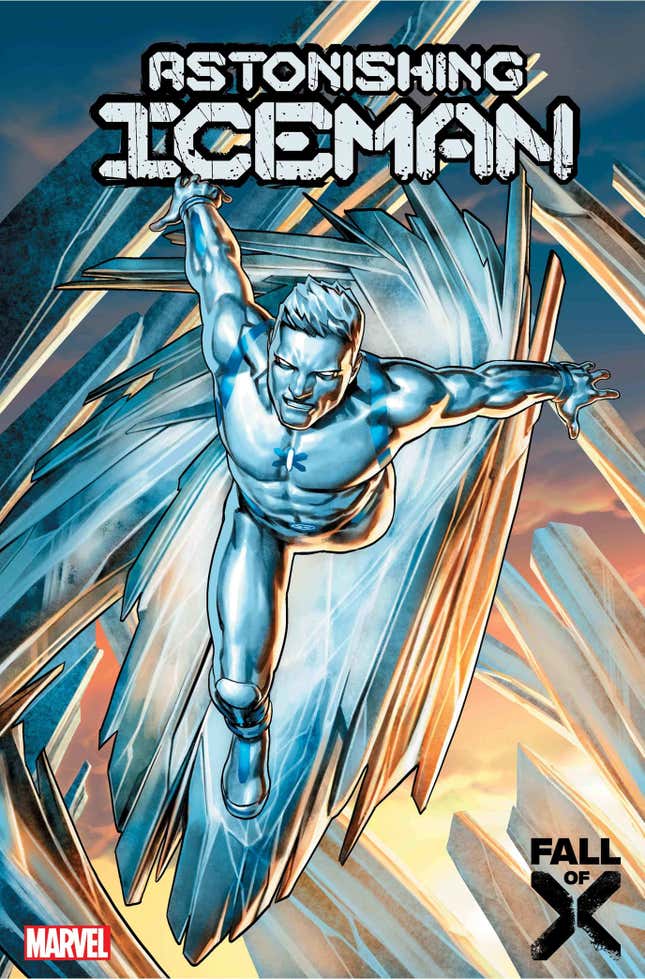 The creators: Steve Orlando (Scarlet Witch) & Vicenzo Carratù (Mary Jane & Black Cat)
The pitch: Iceman's had it pretty good during the Krakoan Age as a member of the Marauders and then the core X-team. Per Marvel, Astonishing sets Bobby to go up against Orchis and promises to "elevate him to superhero greatness" with both an ice palace to serve as his HQ, and new uses for his ice powers. He's an Omega-level mutant, remember, and though that book will set him up as one of the most powerful people in the Marvel universe, it may also put him in a rough emotional spot when all is said and done.
Astonishing Iceman will begin its ongoing run on August 2.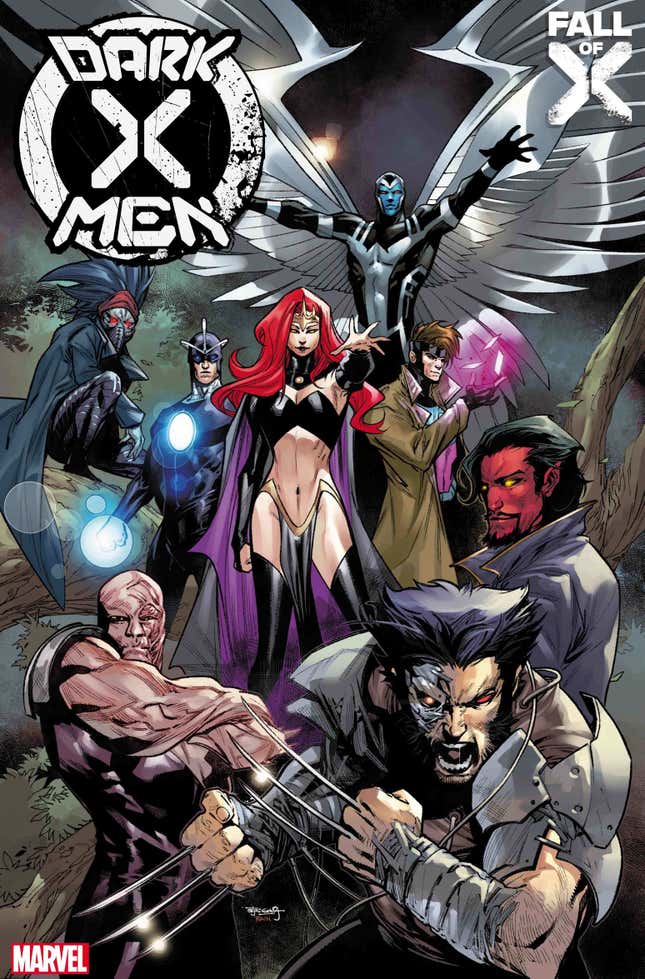 The creators: Steve Foxe (X-Men '92) & Jonas Scharf (Avengers of the Wastelands)
The pitch: Longtime X-Men baddie Madelyne Pryor has decided that the world needs the X-Men, and since the main team's apparently reeling from a defeat during Fall, she's opted to start her own. In addition to filling her group with on/off boyfriend Havok, Gambit, and Archangel, they're joined by Emplate, Zero, Albert (a robot double of Wolverine), and Nightcrawler's father Azazel.
Also joining that team is Carmen Cruz, aka Gimmick. The character first showed up in the short lived X-book Children of the Atom, where she turned out to be the only true blue mutant of that particular group. She was later invited to Krakoa, which makes her turn here quite the onboarding process to the mutant lifestyle.
Dark X-Men will begin on August 16.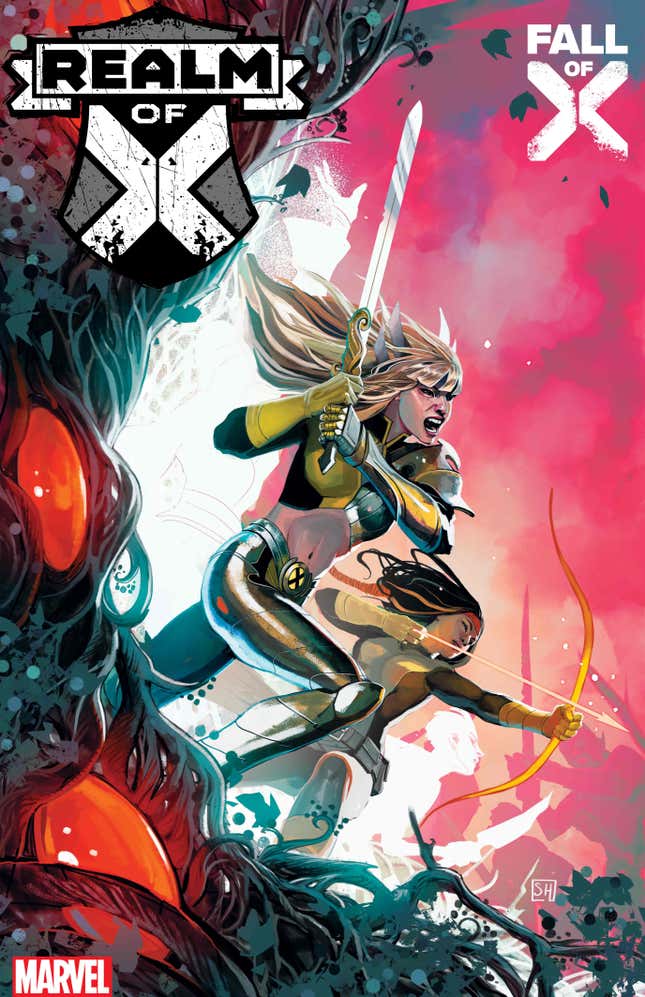 The creators: Torunn Grønbekk (Jane Foster & the Mighty Thor) & Diógenes Neves (The Darkhold: Spider-Man)
The pitch: Magic has been a recurring pillar of the X-books through series like Excalibur and Knights of X. That thread continues with Realm of X, which sees Magik and Dani Moonstar partner with Curse, Dust, Marrow, and Typhoid Mary to fight an enemy who's puppeteering a magical war between the Ten Realms. Stranded in Vanaheim with Magik's powers glitching out, it falls to the group to save the day and find their way home.
Realm of X will begin on August 23.
---
Want more io9 news? Check out when to expect the latest Marvel, Star Wars, and Star Trek releases, what's next for the DC Universe on film and TV, and everything you need to know about the future of Doctor Who.