NFL playoff preview: Biggest strengths, question marks for all 14 teams

The NFL regular season is in the books after a Week 18 that saw postseason and seeding implications play out until Sunday's finale, when the Green Bay Packers were eliminated from contention by the Detroit Lions.
Now all gears shift to the path to Super Bowl LVII on Feb. 12 in Glendale, Ariz. Playoff action kicks off with Super Wild Card Weekend featuring six games over three days.
Before the action gets underway, the FOX Sports NFL staff breaks down strengths and question marks, as well as X-factors for all 14 playoff teams.
NFC
No. 1 seed: Philadelphia Eagles (14-3)
Biggest strength: There may not be a team in the NFL that can match the Eagles' offensive diversity. They can score on teams — often at will — almost any way they choose. They're the fifth-best rushing team in the NFL, averaging 147.6 yards per game, thanks in large part to a powerful offensive line. And they do it the traditional way with a running back (Miles Sanders, 1,269 yards) or with their quarterback (Jalen Hurts, 760). Those two combined for 24 rushing touchdowns. And if their rushing attack stalls, they have a top-10 passing attack that featured two receivers that topped 1,100 yards (A.J. Brown, DeVonta Smith) and a tight end that might have — Dallas Goedert (702) — if he hadn't missed four games down the stretch. What other NFL team has that many ways to beat a defense? It's no wonder the Eagles led the NFC in points (477) and yards (6,614).
Biggest question mark: Their run defense has been a struggle all season, mostly because their tackling has often been sloppy. They've only held an opponent under 100 yards five times all season long. Running on the Eagles isn't exactly a blueprint for beating them. They gave up 119.4 rushing yards per game in their 14 wins and 132 rushing yards per game in their three losses, which isn't an enormous difference. But their run defense has often allowed opponents to hang around in games a lot longer than they should. That didn't often cost the Eagles during the regular season. In the playoffs, it might.
X-factor: There might not be a bigger X-factor in the entire NFC playoff field than the health of quarterback Jalen Hurts' right shoulder. He's back after missing two games with a sprained SC joint, but he wasn't healthy enough in the season finale to play like himself. The Eagles only called one running play for him against the Giants — a quarterback sneak. All his other "runs" were actually just Hurts scrambling away from pressure, mostly towards the sidelines to get out of bounds. That was so they could protect him from taking a dangerous hit on his shoulder. Considering Hurts ran on 16.8 percent of the Eagles plays (156 times) and accounted for 13.5 percent of their total yards (747) in his first 14 starts, they can't afford to protect him in the playoffs. If his shoulder is still that much of a problem, the Eagles offense won't be the same.
– Ralph Vacchiano
No. 2 seed: San Francisco 49ers (13-4)
Biggest strength: Led by NFL sack leader Nick Bosa and All-Pro linebacker Fred Warner, the 49ers have one of the best defenses in the NFL. San Francisco held opponents to a league-best 16.3 points per game during the regular season. The 49ers finished tied for the NFL lead with 20 interceptions, and San Francisco's plus-13 turnover differential was No. 1 in the league. Because of San Francisco's ability to create a pass rush with just four pass rushers, along with effectively stopping the run on first and second downs, the 49ers will be a formidable defense to move the ball against during the postseason.
Biggest question mark: While rookie seventh-round draft pick Brock Purdy has been impressive in relief duty for injured quarterbacks Trey Lance and Jimmy Garoppolo during the regular season, he still enters the postseason with no playoff experience. Purdy will lean on veteran players like running back Christian McCaffrey, left tackle Trent Williams, tight end George Kittle and receiver Deebo Samuel to make plays on offense — just as he did during the regular season — taking pressure off the Iowa State product to carry the offense on his own.
X-factor: Deebo Samuel missed three games with a sprained medial collateral ligament in his left knee and a sprained left ankle. But the dynamic playmaker returned to the field for San Francisco's regular-season finale against the Arizona Cardinals, totaling 24 scrimmage yards on 42 offensive plays. Samuel gives San Francisco another weapon that can take over the game. During the postseason last year, Samuel finished with 291 scrimmage yards and two total scores, helping carry San Francisco to the NFC Championship game.
– Eric Williams
No. 3 seed: Minnesota Vikings (13-4)
Biggest strength: The Vikings know exactly who they are offensively, and it shows. They have a top-five passing offense thanks in large part to Offensive Player of the Year candidate Justin Jefferson and the guy under center feeding him the ball. Jefferson has had 10 games this season where he has eclipsed 100 receiving yards. He's had seven where he's surpassed 120. So it's no wonder quarterback Kirk Cousins finished the regular season with the second-highest passing total of his career. Cousins also has the protection of one of the best left tackles in the league in Christian Darrisaw, who has been criminally underrated.
Take away the league's regular season receiving yards leader and Cousins has veteran Adam Thielen and now tight end T.J. Hockenson to fall back on. Thielen seems to be Cousins' de facto safety blanket and more than one turnaround has seemingly begun with a crucial third-down grab by Thielen. Hockenson has also been everything the Vikings need him to be out of the tight end position, he's top 10 in yards gained after contact, and they also got Irv Smith Jr. back.
If that isn't enough to fall back on, enter Dalvin Cook. Though the Vikings' offense is only averaging 97.7 rushing yards per game, it's enough to utilize play action, which Cousins deploys 28.8% of the time. That ranks second among qualified passing leaders.
Biggest question mark: Center. The team has sorely missed Garrett Bradbury and is on their third-string center in Chris Reed. The team also signed Greg Mancz, who could start Sunday, though Kevin O'Connell said Reed took a big step forward last game. Bradbury is back practicing but there are still multiple hurdles for him to clear while he recovers from a back injury that was reaggravated Week 16 in a minor car accident.
Cousins has been sacked 16 times in the last five games. Week 18 was the first time since Week 14 that he was kept clean, and that has more to do with the fact Chicago has no pass rush to speak of and Cousins was pulled after the first half. First, it was Christian Darrisaw's absence that shuffled the offensive line, now it's been Bradbury and the sooner they get him back, the sooner the line is at full strength and the better Cousins (and Minnesota) will fare.
X-factor: How could it be anything other than Justin Jefferson? The Vikings are 9-1 when Jefferson goes over 100 yards because he is the workhorse of the offense. Jefferson doesn't have the touchdown numbers of other receivers in his rarified air but he moves this offense up and down the field. Things are significantly harder for the Vikings when they can't get Jefferson going. If the Giants are looking for ways to shut Jefferson down, might I suggest reviewing Jets and Packers tape? And having corners like Sauce Gardner and Jaire Alexander.
– Carmen Vitali
No. 4 seed: Tampa Bay Buccaneers (8-9)
Biggest strength: It hasn't been the 30-points-a-game juggernaut of the past two seasons, but Tom Brady leads one of the most prolific passing offenses in the league, with receivers Mike Evans and Chris Godwin both surpassing 1,000 yards for the third time in four seasons. Translating yards more directly to points requires sharper play on third downs and especially in the red zone, but having Evans, Godwin, Julio Jones and Russell Gage all healthy should help with that. Especially with the Cowboys dealing with injuries in their secondary, it's something the Bucs will try to maximize in Monday's game.
Biggest question mark: The offensive line has dealt with injuries all season, since center Ryan Jensen sustained a knee injury on the second day of training camp in July. His replacement, Robert Hainsey, has a sore hamstring, so there's uncertainty there, but if tackles Tristan Wirfs and Donovan Smith are healthy, it's a huge boost for protecting Brady against Micah Parsons and a challenging Cowboys defensive front. Brady has mitigated the blocking concerns by getting rid of the ball ridiculously fast, sometimes at the expense of the downfield passing game. Could we see a more aggressive Brady in the playoffs, knowing everything is on the line? It would make sense to see him come out swinging in their opener.
X-factor: Can the defense force turnovers? That's been missing for so much of this season, but three takeaways were a big part of the clinching win over the Panthers in Week 17. The Super Bowl run two years ago was fueled by takeaways, and it would help give the offense a break with a short field, if not even a defensive score. Having a healthy secondary — Carlton Davis and Jamel Dean both ready at corner — is a good start, allowing the defense to blitz more aggressively and trust their coverage.
– Greg Auman
No. 5 seed: Dallas Cowboys (12-5)
Biggest strength: It's fair to say the Dallas pass rush has taken a step back over the last month of the season. The Cowboys have just six sacks in their last five games, which is a far cry from what we got used to seeing over the course of the season. Even still, Tampa presents an opportunity at a get-right game. The Buccaneers' offensive line has been a fluid situation all season thanks to injuries and is among the league's worst in pass blocking success rate. Tom Brady's quick release will make him tough to sack, but the Cowboys' pass rushers have an opportunity to affect this game with pressure.
Biggest question mark: The Dallas secondary hasn't had a fun December since Anthony Brown was lost for the season. The Cowboys' young corners haven't been up to the challenge of starting, and the veterans the team has inserted into the lineup haven't fared much better. That's the biggest reason why the Cowboys have allowed 21 pass plays of 20+ yards in the last five weeks — most in the league over that stretch. The Bucs offense doesn't do a ton of stuff well, but the duo of Mike Evans and Chris Godwin still make them dangerous downfield. During that same five-game sample size, Tampa Bay has hit on 13 passing plays of 20+ yards, as well as two big defensive pass interference flags. Here's guessing Tom Brady is going to test how well the Cowboys' corners can hold up.
X-factor: What could possibly be a bigger variable than a franchise quarterback with a turnover problem? Whether you want to look at scoring offense, efficiency rating, completion percentage, passer rating or win/loss record, it's plain to see Dak Prescott is largely having a successful season. At the same time, there is no denying his consistent issue with interceptions, as he leads the league with 15 despite sitting out for five weeks with a thumb injury. Prescott's pick-six last weekend in Washington was arguably the most egregious of the year, as there were no other factors to blame but bad decision-making and worse ball placement. Prescott still led the Cowboys to an 8-4 record as a starter this year, despite throwing at least one interception in 10 of those 12 starts. Does anyone think he'll be able to get away with that in the playoffs, against top-tier competition? It feels unlikely. How well Prescott plays — and how well he takes care of the football — could be the difference between the Cowboys piecing together a run and slumping out of the postseason after one weekend.
– David Helman
Jerry Jones has 'complete confidence' in Cowboys coach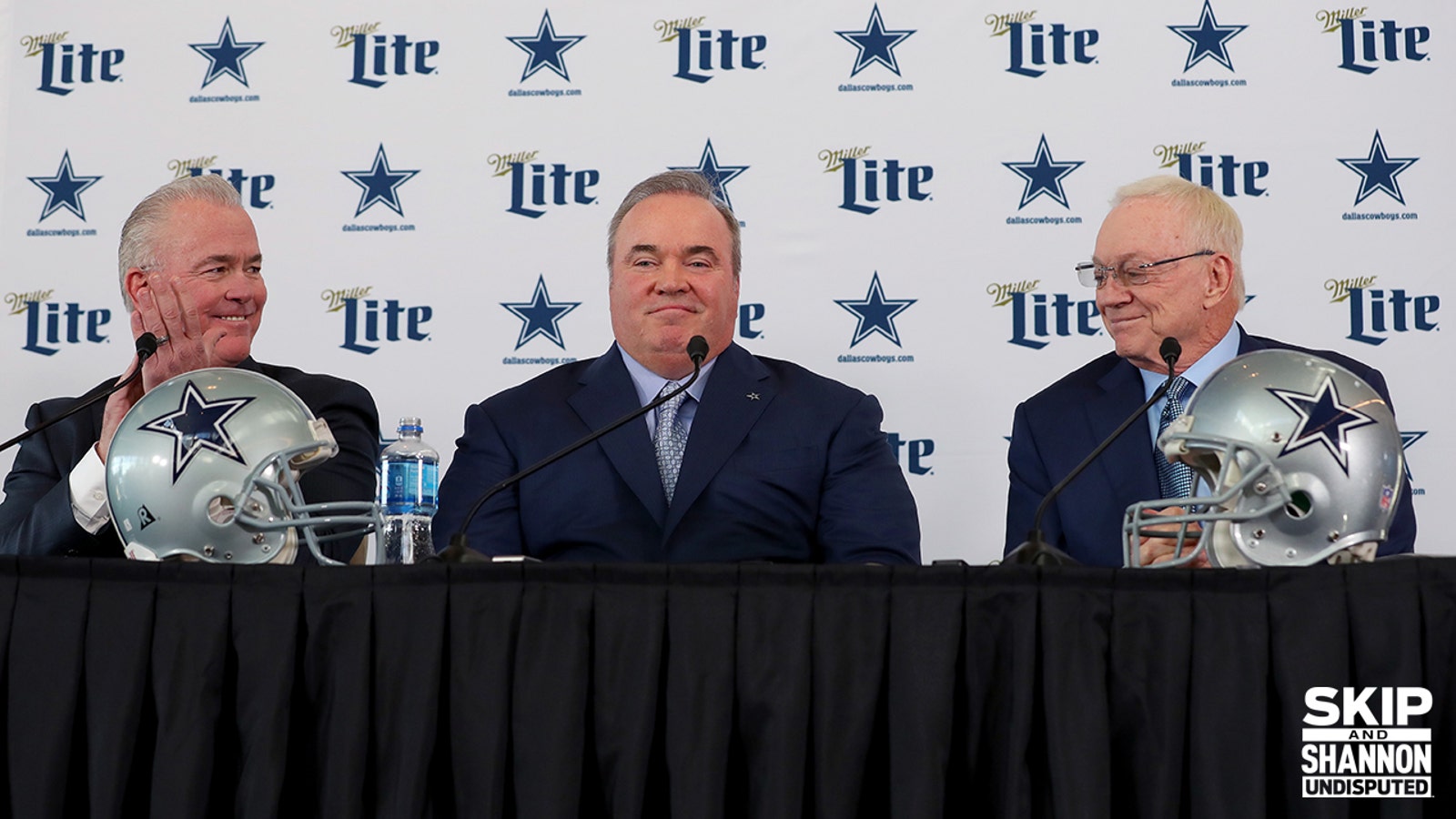 Jones said a loss in the playoffs would not cost Mike McCarthy his job. Skip Bayless and Shannon Sharpe react.
No. 6 seed: New York Giants (9-7)
Biggest strength: The Giants don't turn over the football very often. In fact, in 17 games they turned it over only 16 times — 10 fumbles, six interceptions — which was the second-best total in the league. That was a key coaching point for Brian Daboll, especially since quarterback Daniel Jones had turnover issues in previous years. Daboll understood that his team wasn't talented enough to overcome big mistakes and just handing opponents extra chances. It's how they were able to stay in games even when their offense was struggling. They may not have always maximized their opportunities, but at least they didn't throw most of those opportunities away.
Biggest question mark: Jones has done a remarkable job of moving the offense considering the lack of weapons around him. But more often than not, it's been impossible to sustain a passing attack throwing to the likes of Richie James (57 catches, 569 yards), Darius Slayton (46-724) and Isaiah Hodgins (33-351) — three receivers that would struggle to make the top 5 on most other teams. Defenses are going to load up to stop running back Saquon Barkley and pressure Jones as much as they can. He'll need his receivers to make plans, but they usually don't.
X-factor: Defensive coordinator Wink Martindale has done a remarkable job with a patchwork defense this season, turning into an aggressive unit that both confuses and pressures opponents. He has them blitzing more than any other team in the NFL, and it's been remarkably effective. Their total of 41 sacks isn't overwhelming. It ranks just 13th in the NFL. What's remarkable is that no one has more than 7.5 (Dexter Lawrence) and those sacks are spread out amongst 19 players. Opponents have to guess where the pressure is going to come from, and more often than not they guess wrong.
– Ralph Vacchiano
No. 7 seed: Seattle Seahawks (9-8)
Biggest strength: Replacing Russell Wilson after an offseason trade to the Denver Broncos, Geno Smith had his best season as a pro, leading the league in completion percentage (70 percent). Smith also finished with a career-high and franchise-record 4,282 passing yards, with 30 touchdown passes and a 100.9 passer rating in 2022. Seattle head coach Pete Carroll found a running back in the draft in Michigan State product Ken Walker III to complement the accurate Smith with an effective running game. Walker finished with 1,050 rushing yards, becoming the third rookie in franchise history to rush for over 1,000 yards in their first NFL season. Rookie offensive tackles Charles Cross and Abe Lucas provided Seattle improved pass blocking and paved rushing lanes for Walker, giving Seattle one of the more balanced offenses in the NFL.
Biggest question mark: Seahawks defensive coordinator Clint Hurtt has been unable to create a consistent run defense for Seattle up front. The Seahawks allowed 150 rushing yards a contest during the regular season, No. 30 in the NFL. Eight different players rushed for over 100 yards against Seattle this season. Even worse, against San Francisco this year, the Seahawks gave up an average of 180 yards a contest in two games during the regular season, both losses. Seattle must do a better job of playing assignment football up front and tackling at the second level, making sure Christian McCaffrey and Elijah Mitchell don't break loose for big gains.
X-factor: While Seattle has struggled up front defensively defending the run, the Seahawks have one of the better pass defenses in the league. Rookie cornerback Tariq Woolen finished tied for the NFL lead in interceptions with six. Woolen and safety Quandre Diggs were both voted to the Pro Bowl. Seattle allowed just 212 passing yards a game this year (No. 14 in the NFL). The Seahawks also finished with 45 sacks on the season, tied for No. 7 in the league. Free agent addition Uchenna Nwosu tied for the team lead in sacks with 9.5 in his first season with Seattle, along with Darrell Taylor.
– Eric Williams
AFC
No. 1 seed: Kansas City Chiefs (14-3)
Biggest strength: Chiefs quarterback Patrick Mahomes and head coach Andy Reid proved they could still generate explosive plays without the services of the fastest player in the NFL in Tyreek Hill, who moved on in a trade to the Miami Dolphins during the offseason. Mahomes led the league in passing yards (5,250) and passing touchdowns (41), completing passes to 15 different receivers this season. The Texas Tech product can make plays with his arm and his feet, and his ability to complete passes from different arm angles makes him dangerous as long as the play is alive. According to Next Gen Stats, Mahomes threw 30 touchdown passes with under 10 air yards this season, so he's taken what the defense gave him and allows Kansas City's playmakers to create big plays.
Biggest question mark: Although Kansas City is tied with the Eagles with the best record in the regular season at 14-3, the Chiefs still struggled to take care of the football during the regular season. Kansas City finished with 23 giveaways in 2022, tied for No. 17 in the NFL. The Chiefs also had a minus-three turnover differential. So, opposing teams can stay in the game with Kansas City by forcing turnovers and stealing a few possessions away from Kansas City's explosive offense.
X-factor: One of the best tight ends in the game and likely headed for the Pro Football Hall of Fame, Travis Kelce has developed into Mahomes undisputed, No. 1 target this season with Hill gone. Kelce led tight ends in receptions (110), receiving yards (1,338) and scores (12). Kelce's 678 yards after the catch also was first among tight ends this year. When Mahomes needs a play in critical moments of the game, it's likely headed Kelce's way.
– Eric Williams
Is Mahomes the clear favorite for the NFL MVP?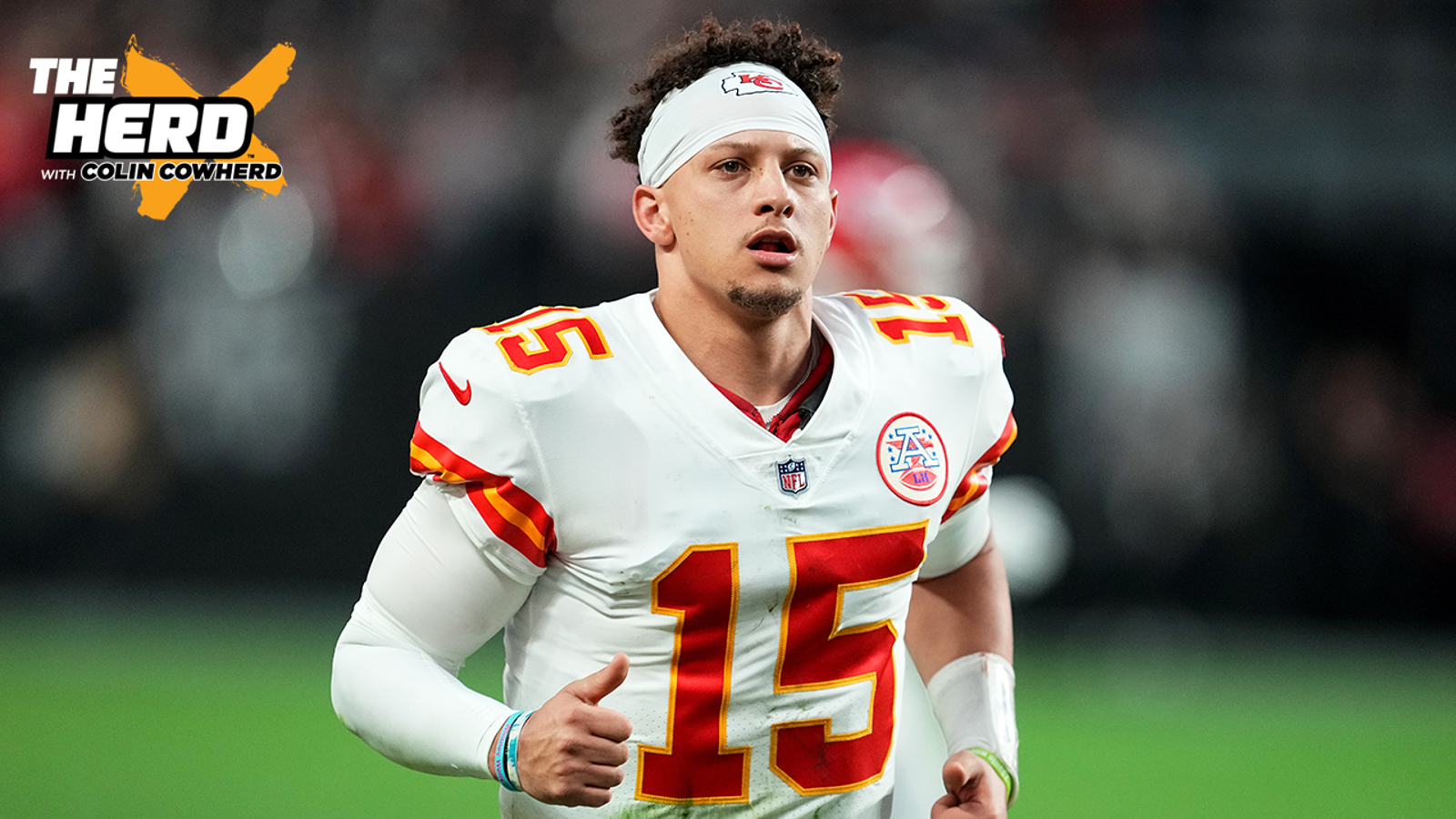 Nick Wright joins Colin Cowherd on The Herd to discuss what a second MVP award would mean for Patrick Mahomes' legacy.
No. 2 seed: Buffalo Bills (13-3)
Biggest strength: Does Josh Allen count? He and Stefon Diggs have basically done it all for this offense. The statistics are eye-popping, even with the Bills playing just 16 games this season. Allen has thrown for 267.9 yards per game. On the season, he had 35 passing touchdown passes and 14 interceptions. He added 124 rushes for 762 yards and seven rushing touchdowns. Allen led the team in nine of their contests — but with running back James Cook getting more work, the quarterback has had to carry to offense in a less substantial way (which is for the better). The crazy thing about Allen is that he doesn't let turnovers burn him. He'd make a mistake that would seem to burn the Bills in a big way. But Allen is such a big-play threat that he'll be back on the next drive to throw a 50-yard touchdown — or run for one.
Biggest question mark: The cornerback spot — and secondary as a whole — is a area of uncertainty. Tre'Davious White's return has been good for the team, because while he's not back to playing like his normal self, he has been better than what the team has at the position. Dane Jackson has been inconsistent. Cornerback Kaiir Elam, a 2022 first-rounder, has struggled in a big way. His fellow rookie, Christian Benford, has arguably been better despite being a sixth-rounder. Buffalo has relied upon their defensive line to rush the passer and tighten up coverage windows.
X-factor: We just saw running back Nyheim Hines score a pair of touchdowns on kickoff returns, so you can bet the Dolphins are going to study him closely to prevent that from happening again in their wild-card matchup. Coach Sean McDermott discussed how he and Hines had been studying film and seeing the same thing: a touchdown was coming. They didn't know when. But then two! In Week 18! And following an incredibly emotional week while Damar Hamlin continued recovery from cardiac arrest. Hines could be a threat in the return game and out of the backfield.
– Henry McKenna
No. 3 seed: Cincinnati Bengals (12-4)
Biggest strength: The Bengals have one of the most explosive offenses in the league, a big reason why they have a chance to get back to the Super Bowl. Joe Burrow has played at an MVP level (though let's be honest, the award is probably going to Patrick Mahomes). They still have the best wide receiver trio in the game, in Ja'Marr Chase, Tee Higgins and Tyler Boyd. The offensive line has improved from early-season struggles. Cincinnati ranks seventh in scoring.
Biggest question mark: You remember how I just said the offensive line has improved? It has … compared to last season. Burrow was sacked a league-high 52 times last season. He's been sacked 41 times this year — so an improvement, but still not great. Just five quarterbacks were sacked more than Burrow. It's fair to speculate how the pass protection will hold in this year's playoff run. Burrow took quite the beating in the Bengals' run to Super Bowl LVI, including taking a postseason-record nine sacks in Cincinnati's division-round game against Tennessee.
X-factor: If running back Joe Mixon gets going in the backfield, it could open up the Bengals' dynamic passing game. He's had a down year as a rusher. His 58.1 rushing yards per game is his lowest average since his rookie season in 2017. Mixon has already had a career year as a pass catcher (60 receptions for 441 yards). If he can get hot running between the tackles, the sky's the limit offensively for Cincinnati.
– Ben Arthur
Is Joe Burrow the NFL's best fourth-quarter QB?
Shannon Sharpe explains why he believes Patrick Mahomes, not Burrow, is the best fourth-quarter quarterback in the NFL.
No. 4 seed: Jacksonville Jaguars (9-8)
Biggest strength: The Jaguars were elite at generating takeaways during the regular season. They had 27 for the year, tied for fourth in the league. And Jacksonville produced them at the most pivotal moments in its run to an AFC South title. There was the strip-fumble touchdown that beat the TItans in Week 18 to secure the division, and safety Rayshawn Jenkins' pick-6 that beat the Cowboys in overtime in Week 15. The Jaguars forced at least two turnovers in nine games. Their defensive front has been integral to fueling takeaways. Jacksonville registered a 32.9% pressure rate per dropback during the regular season, third in the NFL, according to Next Gen Stats. Since Week 10, that's up to 39.2%, No. 1 in the league.
Biggest question mark: Offensive consistency. Second-year quarterback Trevor Lawrence and the offense have made tremendous strides under Doug Pederson, in his first season as coach. But the offense has been in a funk for three weeks. The Jaguars scored just three points against the Jets, and leaned on defense (and special teams) in the victories of the Texans and Titans. Lawrence, who started to pick up steam in Week 9, has missed on a handful of targets in the last three games, a reminder of the inconsistencies that marred the first season and a half of his career. Running back Travis Etienne is averaging just 55.6 rushing yards per game since Week 10.
X-factor: Defensive lineman Arden Key, a free-agent signing last offseason, is pivotal to a Jaguars' pass rush that will need to make Justin Herbert uncomfortable and force turnovers in their opener. Key was a game wrecker in Week 18 against Tennessee, with a 45% pressure rate (a career-high nine pressures on 20 pass rushes), according to Next Gen Stats. That marked the second-highest pressure rate by a player in a game since 2016.
– Ben Arthur
No. 5 seed: Los Angeles Chargers (10-7)
Biggest strength: In his third NFL season, quarterback Justin Herbert finally gets an opportunity to show what he can do in a postseason game. The University of Oregon product has been the catalyst for L.A.'s offense all season, playing through a painful rib injury early in the year and still producing at a high level. Herbert has the most passing yards (14,089) and completions (1,316), and the second-most touchdown passes (94) by a player in his first three seasons all-time. The Chargers finished the season winning four of their last five games, reaching the postseason for the first time since 2018.
Biggest question mark: The Bolts have explosive playmakers on both sides of the ball – when healthy. However, receiver Mike Williams had to be carted off the field during the final game of the year at Denver because of back spasms in a meaningless game because L.A.'s seeding had already been determined. Williams availability is in question for his team's road contest against Jacksonville because of the back issue. Defensive end Joey Bosa also left the game a bit banged up and has been listed on the injury report this week with a groin issue – the same injury the forced the Ohio State product to miss several games this season. The Chargers need their best players on the field to have a chance to defeat the Jaguars on the road this weekend.
X-factor: While criticized by some NFL observers because of his game management decisions, second-year head coach Brandon Staley has done a nice job of creating a scheme defensively that has helped make it hard for some of the best offenses in the league to move the football. The Bolts held the high-powered Miami Dolphins to just 17 points in a win at home and also kept San Francisco to 22 points in a road loss. Staley's ability to keep explosive pass offenses from making big plays should serve the Bolts well against Trevor Lawrence and Jacksonville
– Eric Williams
No. 6 seed: Baltimore Ravens (10-7)
Biggest strength: Baltimore has the league's No. 2 rushing attack, averaging 160 yards per game and 5.2 yards per carry as a team. They've actually raised that average in Lamar Jackson's recent absence, and while he's their leading rusher, they have three backs with at least 400 yards in J.K. Dobbins (520 yards), Kenyan Drake (482) and Gus Edwards (433). Other teams have run the ball more, but no team has more first downs running the ball than the Ravens.
Biggest question mark: Will Jackson be healthy? His knee injury has sidelined him since Dec. 4, and the Ravens were 8-4 with him starting, but just 2-3 since without him. They won the first meeting with Cincinnati 19-17, giving up the lead with two minutes to go but seeing Jackson lead them 50 yards to set up a Justin Tucker game-winning field goal. If he can't go, even backup Tyler Huntley is a question mark as he deals with tendinitis in his shoulder.
X-factor: Can an improved defense be the difference for Baltimore? The Ravens have only one playoff win since the 2014 season, but they've taken big steps on defense with first-year coordinator Mike Macdonald. They jumped from 19th in scoring defense last year to third, allowing just 18.5 points per game, and they improved from 33 sacks last year to 48 this year, from nine interceptions to 14. The midyear addition of linebacker Roquan Smith has only accelerated that improvement, and they'll need that against a potent Bengals offense this weekend.
– Greg Auman
No. 7 seed: Miami Dolphins (9-8)
Biggest strength: I … I don't know. Yes, I get that I'm paid to know. But I think it's fair to wonder if Mike McDaniel really knows the strength of his offense when Tua Tagovailoa isn't in it. They have amazing receivers, but without a competent quarterback, the Dolphins have struggled to get the ball to Tyreek Hill and Jaylen Waddle. Miami has found something in their running backs Raheem Mostert and Jeff Wilson, but Mostert is banged up — and McDaniel has a propensity to look away from his rushing attack, even when its working. And they certainly don't have a huge set of strengths on defense, where their unit ranks 24th in points allowed per game 18th in yards allowed per game. If I must pick, I'll take the team's ability to generate yards after the catch.
Biggest question mark: Quarterback is an issue. Tagovailoa is dealing with his second documented concussion of the season. Teddy Bridgewater never seems to finish the games that he starts. And Skylar Thompson simply isn't ready to be an NFL starter. Those three options are in such a desperate spot that the Dolphins also added Mike Glennon. If Tua can't play, I don't think Miami can win against Buffalo.
X-factor: Let's talk about Hill, shall we? He is only an x-factor because of the quarterback situation — and because he's been dealing with an ankle injury in the second half of the season. In the final game of the season, two catches for 23 yards. And in Week 17, he had four catches for 55 yards. It's now how you want to finish the season, even if Hill tallied 119 catches, 1790 yards and 10 touchdowns this year. So the Dolphins need to hope Hill can get back to his early-season production, no matter who's at quarterback.
– Henry McKenna
The following writers contributed to this poll:
AFC South reporter Ben Arthur (@benyarthur)
NFC South reporter Greg Auman (@gregauman)
Dallas Cowboys reporter David Helman (@davidhelman_)
AFC East reporter Henry McKenna (@McKennAnalysis)
NFC West reporter Eric D. Williams (@eric_d_williams)
NFC East reporter Ralph Vacchiano (@RalphVacchiano)
NFC North reporter Carmen Vitali (@CarmieV)
Top stories from FOX Sports:
FOLLOW Follow your favorites to personalize your FOX Sports experience
Philadelphia Eagles
Dallas Cowboys
San Francisco 49ers
---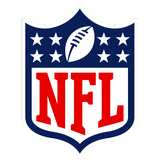 Get more from National Football League Follow your favorites to get information about games, news and more
---
---