Phillies' Trea Turner might've stayed with Dodgers if they'd offered. Now, a void remains

LOS ANGELES — Last August, Trea Turner found himself thinking about the future and what it might feel like to play in L.A. "for a lot longer."
"Who the heck knows what's going to happen," Turner told FOX Sports amid a contract year with the Dodgers. "But I would love to be here. That's step one, is wanting to be here, and I definitely could see myself playing here."
Nine months later, Turner jogged up to the top step of the visiting dugout Monday night at Dodger Stadium. A tribute video to the smooth-sliding shortstop had just wrapped up on the DodgerVision boards. Turner tipped his hat to a sea of Dodgers fans who welcomed him back with a chorus of cheers.
By then, any dream of Turner returning to the Dodgers had long evaporated. Nearly five months had passed since Turner signed an 11-year, $300-million contract with the Philadelphia Phillies. A noticeable vacuum remained at his old position. The Dodgers' contingency plans at shortstop went awry with Gavin Lux tearing his ACL this spring.
"It's been a void, obviously, clearly, with how we're kind of shuffling the shortstop position," manager Dave Roberts said. "But our expectation was to have Gavin take down shortstop. That just didn't happen, unfortunately. Players get to a point of free agency to earn as much as they can, and [Turner] maximized. I wish him well."
Turner returned to the East Coast, as many expected the NC State product and Florida native to do, though he insisted that decision was never a certainty. He maintained that he was always open to a long-term pact in Los Angeles.
"It didn't work out," Turner said. "But I definitely would've considered it, would've entertained it. I thought they would be in on me. They weren't."
Since trading for Turner in July 2021, the Dodgers engaged in negotiations with the two-time All-Star but never got close to a new deal. When he entered free agency this winter, the Dodgers ultimately sat out of the pricey shortstop sweepstakes.
The Padres reportedly made a legitimate run at Turner before landing Xander Bogaerts on an 11-year, $280 million deal. Carlos Correa went back to the Minnesota Twins after a whirlwind offseason. The Cubs signed Dansby Swanson. Turner, meanwhile, confirmed Monday that the Dodgers never made him a formal offer before he signed with the Phillies.
"I don't know if surprise is the right word," Turner said. "I had conversations with them in spring training last year, and that didn't work out. Once that happened, anything is possible."
At that time in spring 2022, Turner was coming off a season in which he led the majors in hits, batting average and stolen bases. He discussed with his family the possibility of staying in L.A.
"But then, when the numbers don't get there or nothing happens, you don't necessarily have to think about it any more in the time," Turner said.
After the two sides failed to come to an agreement then, it became clear that no deal would be reached during the season, either. Turner appreciated the honesty and open line of communication with president of baseball operations Andrew Friedman and the Dodgers' front office during his time with the team. Still, he did expect the Dodgers might be more involved in discussions once free agency actually arrived.
Instead, they seemed content to move on, unwilling to meet the hefty market price it would require to keep him as their shortstop long term. It was not unlike the previous offseason, when former Dodgers shortstop Corey Seager signed a 10-year, $325 million deal with the Texas Rangers.
"From the conversations I had, they told me they would be there in free agency and have conversations and stuff," Turner said. "But then, once free agency opened, didn't have too much contact with them. We didn't talk to them very much; I think it might have been one or two phone calls in two months or so."
Turner, who's slashing just .260/.299/.370 through the first month of the season, compared the feeling this winter to the one he felt when he got traded from the Nationals the previous year.
"You're like, 'Man, I just played there. Did they not want me?'" Turner said. "But I don't think that's necessarily fair, either. Like I keep saying, it's the nature of the business. It just didn't work out. You want that two-way street, you want that love, you could say. I think the relationships that I built were very good for me, and I enjoyed it."
That much was evident Monday morning, as Turner visited with his old coaches and teammates. The Dodgers took the opening game of the series with Gold Glove right fielder Mookie Betts manning shortstop for the sixth time in 11 games, this after never doing so prior in the big leagues.
Dodgers' Mookie Betts belts two-run homer to grab 11-4 lead over Phillies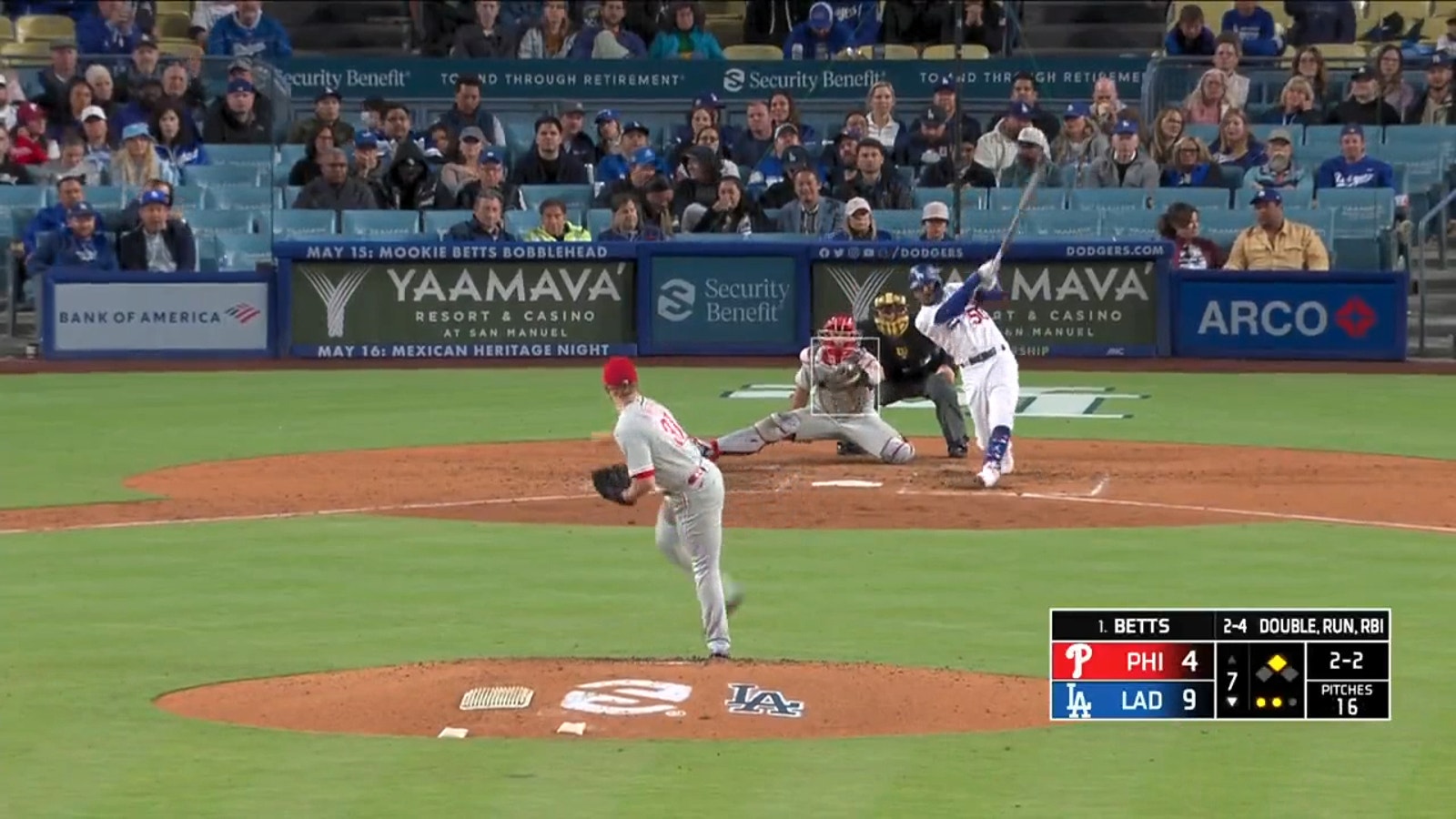 Since Turner's departure, the Dodgers haven't found a permanent answer at the position. Their plans to bump Lux back to his more natural position were foiled when the 25-year-old, who was coming off a career year, was lost for the season. Miguel Rojas was hurt for much of April and struggled with the bat when he did play. Entering May, Dodgers shortstops had produced a combined .148/.205/.306 slash line.
Meanwhile, the only Dodgers shortstop ever to log 20 homers, 20 stolen bases, 100 runs and 100 RBIs in a single season was wearing a Phillies uniform at Chávez Ravine on Monday.
"I entertained one West Coast team," Turner said. "I definitely would've entertained another, especially one that I enjoyed playing for and was familiar with. It didn't work out."
Rowan Kavner covers the Dodgers and NL West for FOX Sports. He previously was the Dodgers' editor of digital and print publications. Follow him on Twitter at @RowanKavner.
---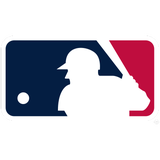 Get more from Major League Baseball Follow your favorites to get information about games, news and more
---