Ronald Acuña Jr. is all the way back, which could make Braves the class of the NL
When he returned last season from the torn ACL that cost him more than 90 major-league games, Ronald Acuña Jr. looked merely competent, nowhere near the superstar he had been for the first four years of his career.
It has only been one week, but Acuña looks like a star again. He has been a force atop the Atlanta Braves' lineup during their 6-1 start to 2023. He has put the ball in play and hit for power. He has waited out walks. He has stolen bases. He has sprinted around the bases after teammates' hits. He has played a good right field, with two assists already. He's back, evidently, to the player he once was, the player who was on pace for a 40-30 season before he suffered the knee injury.
Acuña is only 25. It's not surprising that he has returned to form. But his 2022 return represented enough regression that it spawned some concern within the industry. He didn't excel at anything last year. His defense rated below replacement. He led the National League in occasions caught stealing. He made contact at about the same rate he had in the past, but it was consistently less powerful contact. According to FanGraphs.com, his ground-ball and infield-fly rates both shot up over 50%.
There was enough contact, and enough retained patience, power, and speed, that Acuña remained an above-average player overall in 2022. But his downturn was not what the Braves envisioned from their $100-million player, and it forced them to chase down the Mets late in the season to ensure a National League East title.
The Braves have fortified their offense over the past two years, so much so that many in the sport believed they could contend in 2023 without an elite Acuña. While he was injured, third baseman Austin Riley, now 26, emerged as another veritable superstar, and Atlanta quickly reacted by extending him on a contract worth more than twice as much as Acuña's. Center fielder Michael Harris II, too, debuted in that time, and earned himself an extension that would about match Acuña's if his team options are exercised. First baseman Matt Olson and catcher Sean Murphy have also arrived from Oakland in the 21 months since Acuña tore his knee. Support was around.
But this year's Grapefruit League play hinted that Acuña had rediscovered the vibrancy his game had last year lacked, and the World Baseball Classic offered further confirmation. Acuña started telling reporters last month, too, that he felt "100 percent" better than he had a year ago. Lately, he has said that the same swings that last year produced outs are now generating extra-base hits. Now, the Braves have all the aforementioned contributors and one of the sport's most talented players. Their lineup-opening trio of Acuña, Olson and Riley rivals any across baseball.
It starts with Acuña. Braves manager Brian Snitker told reporters this week that the right fielder is in a "good place."
"This kid just loves having his legs back under him, I guarantee you," Snitker said. "Playing the game the way he wants to play it. I'm happy for him, that he can use all of his tools and his skills. You know, play the game the way he's accustomed to playing it, which is full bore."
It's natural for players recovering from significant injuries to return, at first, as a little less than themselves. Perhaps Acuña, though, is uniquely unsuited to playing with less than 100 percent of his inherent athleticism. Teammates describe his hitting approach as freer than most, with more natural movement than most of them can sustain. He appears to be back to that style, across his game. If this continues, the Braves may never relinquish the lead to which they have already jumped in the NL East.
The Mets have the top-end rotation talent and offensive depth. The Phillies have last year's momentum and some stars. But neither of those teams may be able to rival the Braves' blend of top-end talent and depth. They were good enough to contend last year, sans Acuña at his peak. Now, it looks like they have him again.
Pedro Moura is the national baseball writer for FOX Sports. He previously covered the Dodgers for The Athletic, the Angels and Dodgers for the Orange County Register and L.A. Times, and his alma mater, USC, for ESPN Los Angeles. He is the author of "How to Beat a Broken Game." Follow him on Twitter at @pedromoura.
Read more:
---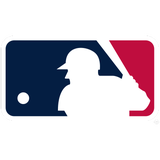 Get more from Major League Baseball Follow your favorites to get information about games, news and more
---