Shocking Secrets About Moze Radio Continue To Spill. Former Miss Uganda Has His Kid!
Former Miss Uganda Dorah Mwima has revealed that her first child is the son of the late Mowzey Radio.
The former beauty queen shared the truth on her social media platform on Tuesday after a fake account told her how one of her friends is spilling the truth.
Mwima gave birth to her first child when she was 19 year old.
"There are many things in my life that I have always preferred to keep private. One of them is the identity of the biological father of my oldest son, Ethan," Mwima says in her moving story.The closest people to us like family and friends know the truth, and the most involved person, Ethan, knows the truth as well, but I always felt that the public should not really know for Ethan's sake because I never wanted him to be in the tabloids or newspapers just for the entertainment of readers…
However, yesterday afternoon I received an inbox from apparently a "fake account" telling me how some friend of mine is spilling the truth. Well, she is definitely not a friend of mine anymore and as much as I know who might be behind this message, I don't know whether it is genuine to open my eyes on how some of my friends are fake or an attempt to see my reaction. In both cases, I won't take risks!
From past experience, I prefer people to know the truth directly from me and not from other sources who might try to use it to tarnish my name, so today is the day I will get to share the truth with you all before anyone else does…
Ethan Barrak, born on the 2nd of April 2010, is the son of the late Mowzey RADIO (RIP).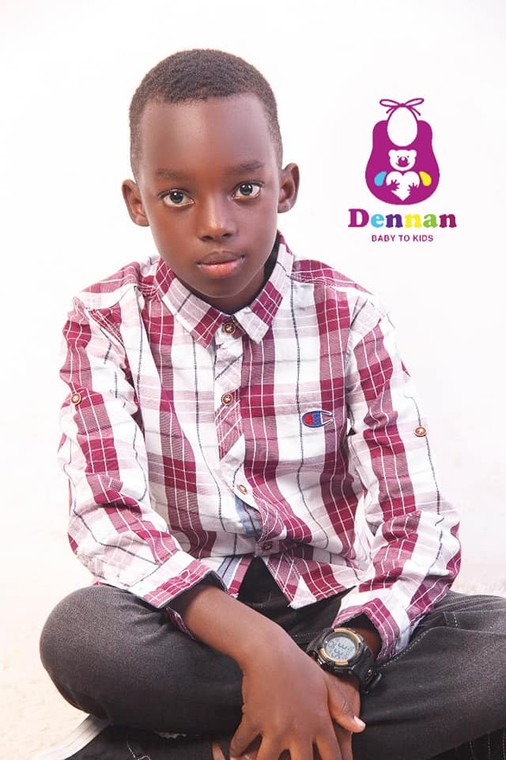 Ethan Barak Nader
I met Radio and Weasel while I was campaigning with my foundation for incubators during my reign in 2009, they joined me in the campaign and soon after, Radio and I had a private relationship that lasted for a short time but resulted in me getting pregnant.
I discovered after we both went our separate ways that I was pregnant, and I also discovered that he and Lilian were dating at that time. I didn't and do not believe in abortion, so I decided to take responsibility and keep Ethan without telling Radio. Here is where my journey started as a single mother at the age of 19, which was criticized by the public eye but it was one of the best decisions I ever took in my life!
Being a single mother wasn't easy at all, but it taught me to be a responsible person at a tender age, and I decided that I want to keep Ethan away from the limelight and to raise him in the most normal way possible, that's the main reason that for these years of me being a single mother, I never told Radio the truth about Ethan, I felt that people will judge me if I come out and say it, and most important I felt that it wasn't the best thing for Ethan yet.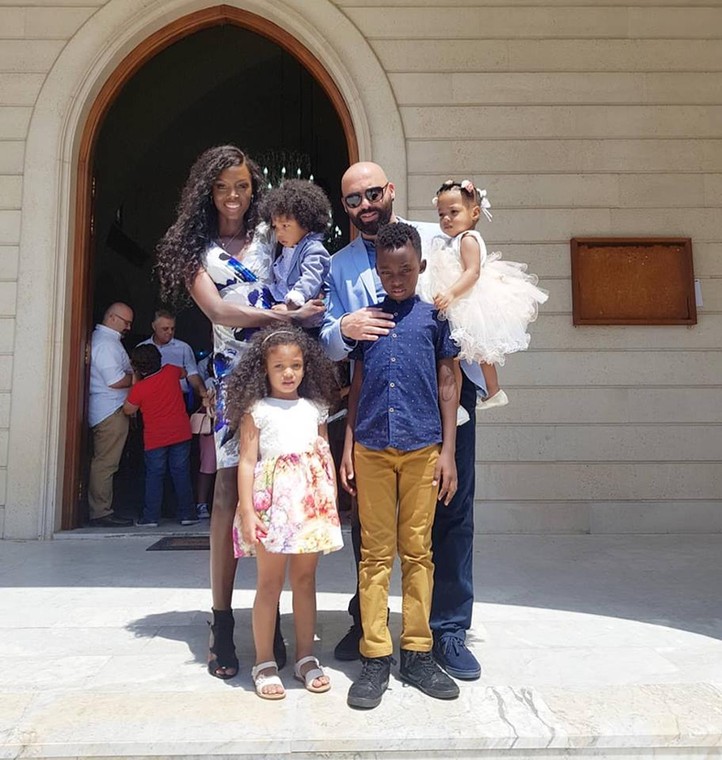 Dorah Mwima with her children and husband
On 2 occasions we tried to meet with Radio but failed!
Once I got married, end of 2013, and when Ethan started having a complete happy family in the years that followed, me and my husband decided that now is the time to meet Radio and tell him the truth. Nader always and will always consider Ethan as his own son, he was there for him from his first birthday, and he didn't even want to share Ethan with Radio, but at the end we agreed that Radio has the right to know, especially that we are not asking for anything, not money or visits, but we thought at the end, Ethan will grow and ask questions that we can't lie to him about.
On 2 occasions we tried to meet with Radio but failed! The first time was end of 2016 when we had just relocated back from Burundi to Uganda for good, the second time mid 2017. On both occasions Radio did not show up, we waited for him for a long time before he called to apologize and asking us to set another date. After the second time, we decided to postpone the meeting. Time will come and we will get to do this, so we thought. Well, we were wrong because time took Radio soo early.
With the death of Radio early last year, I didn't dare to come out and say the truth to his family, they would have definitely thought we are asking for a share of the cake or something! It wasn't until September 2018 when I thought the court cases are done and I decided to contact Lilian, we met and I told her the truth. She was emotional of course but very happy to know that Asante & Izuba now have another brother!… And from that time our kids are spending every weekend together!
My revelation to be honest is coming at a very wrong time, I know that, I am following the news of the cases being open in court, but I had no choice really, I wouldn't want the bloggers to start writing fake stories and accusations about me. I would rather you all know the truth from me!
As for the cases in court, we are not involved in any of them! Ethan is officially called Ethan Jabari Barrak, he was raised by Nader who considers him as his own son, and we don't want anything, no money, no land, no house, NOTHING! This must be very clear! We do not need anything and we are totally happy!
To the family of the late Moses Ssekibogo aka Radio, I am sorry that you will get to know the truth from social media, just know Ethan is a happy, intelligent and amazing boy, and he is living in an amazing environment!
I just hope that if one day he decides to come and meet you, your doors will be open to him!
Radio died in February last year after sustaining severe head injuries during a bar fight in Entebbe.