Taylor Swift and Travis Kelce are Inseparable Holding Hands in Argentina
Artistes
Artistes

Taylor Swift & Travis Kelce
Share Intimate Dinner In Argentina
… Lots Of Hand Holding!!!
11/11/2023 5:10 AM PT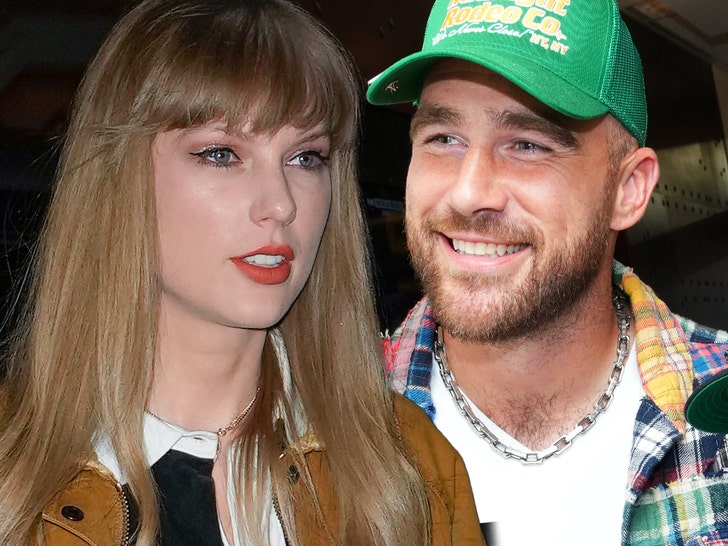 Taylor Swift teamed up with her NFL beau Travis Kelce for an intimate dinner in Argentina — and the lovebirds couldn't stop holding hands, proving they have an ironclad relationship.
The pop singer and the Kansas City Chiefs tight end were filmed together at Elena restaurant in the Four Seasons Hotel Buenos Aires Friday evening.
When your worlds collide. Travis Kelce and Taylor Swift in the building on our last night in Buenos Aires. 🤯 pic.twitter.com/BhhmSpdoAo

— Tory Barron (@Tory_Barron) November 11, 2023
@Tory_Barron
Check out the video … after their meal, the two — surrounded by security — stroll across the room, passing by staff and patrons trying to catch a glimpse of the world's most famous couple. During the 20-second clip, Taylor and Travis are clearly gripping each other's hands as they make their way out the door.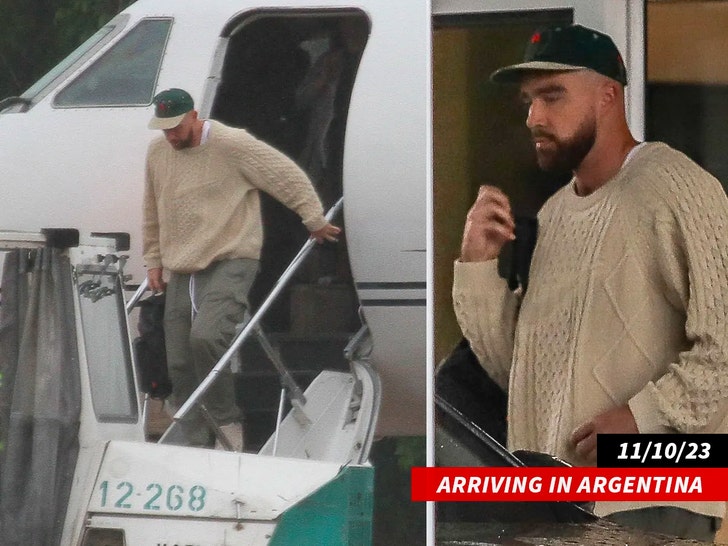 Earlier in the day … Travis hopped on a plane for a 13-hour flight to watch Taylor perform in Buenos Aires Friday night, but the show got canceled due to torrential rain.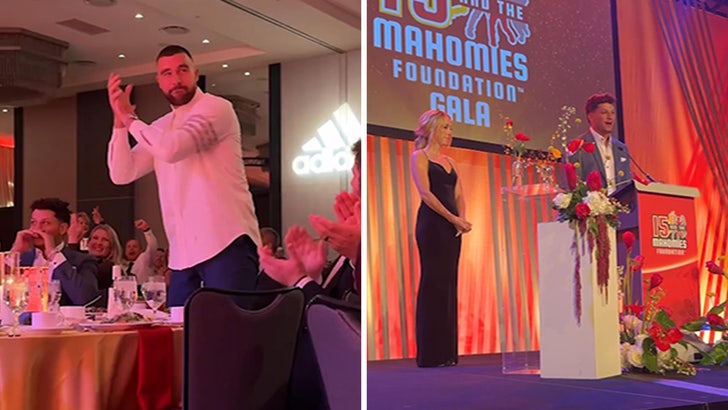 11/9/23
15 and the Mahomies Foundation
Travis also missed Taylor's Thursday concert in the capital city because he attended a charity event thrown by his teammate, Patrick Mahomes, in Kansas City. At the gala, Travis was pictured standing at a table and clapping his hands, while appearing happy.
The question — how much time will Travis spend on the road, given that Taylor will be performing the international portion of her Eras Tour for a long, long time.
Travis sure has a lot to smile about these days … not only is he dating Taylor, but he's a 2023 Super Bowl champion.
Who's got it better than him right now?