Welsh Woman Knocked Unconscious by Thrown Tire in Wild Police Video
Entertainment
Entertainment

Bedlam in Wales
Woman Knocked Out by Thrown Tire
During Insane Police Video
9/23/2023 12:48 PM PT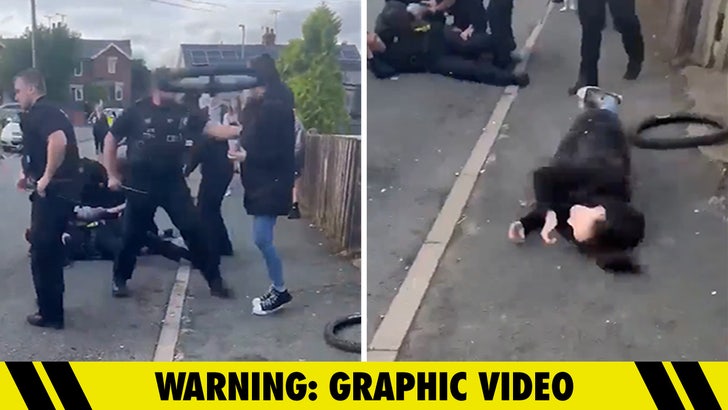 A woman appeared to be knocked unconscious after somebody threw a loose tire at her during an absolutely crazy fight between cops and citizens in Wales … and it's on video.
This clip is pretty tough to watch considering the brutality shown. It depicts a decent-sized crowd of people straight up battling with a handful of police officers in the streets of Wrexham — specifically, in the village of Rhosllanerchrugog.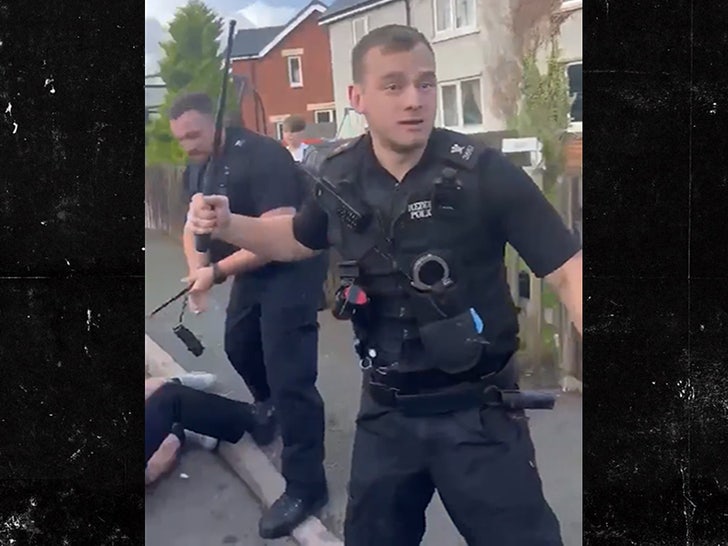 You see cops trying to wrestle a man down in a residential neighborhood — with a bunch of people (presumably neighbors) watching … including tons of kids. Some of the adult bystanders actually appear to get in the mix. Safe to say, it's complete violent chaos.
Eventually, it looks like the police are actually surrounded by hostile citizens and they bust out their batons — telling them to get back, threatening to swing on them. One officer even deploys his pepper spray as the other cops continue dealing with someone on the ground.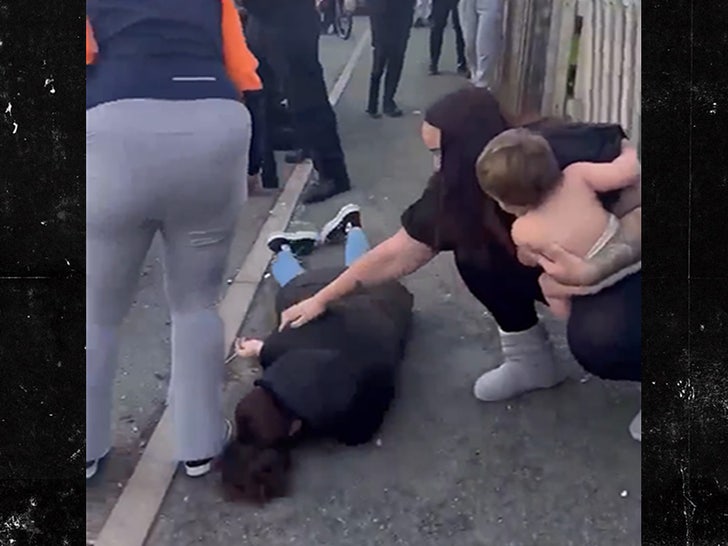 That's when a large bicycle tire gets hurled out of nowhere by someone out in the crowd. It appears to have been intended for one of the cops — but it hits an innocent lady who's just standing there. She goes down immediately, losing all control of her body … hitting the ground hard. People are freaking out, and another woman carrying a baby checks on her.
The clip cuts out after that — so it's unclear what happens after. North Wales Police have since addressed this incident, which occurred Thursday. They say officers were deployed to respond to reports of public disorder, but they don't say what that was exactly.
They say 5 people were arrested as a result of this … and that some of the officers sustained injuries. They also say a woman was hospitalized, but her condition is unknown.