What we learned in MLB this week: Bryce Harper's power is missing
Every Thursday, Jordan Shusterman takes a look at one thing from each MLB division that we've learned from the past week of action.
AL East: Yankees' deep bullpen continues to deliver*
As much as I'm enjoying the chicken parm-fueled turnaround of rookie Anthony Volpe after a rough first few months in the big leagues, I want to use this space to give some credit to a part of the Yankees roster that has been getting the job done all season long: the bullpen.
Even with Wednesday's calamity versus the Orioles (*six earned runs over four innings), Yankees relievers have combined for a 2.95 ERA that is comfortably the lowest in MLB. They might not have the swing-and-miss stuff of some other bullpens — their 24.2% strikeout rate ranks 14th — but this relief corps has been exceptional at inducing weak contact when they need it most, leading all pens with both the highest ground ball rate (52.2%) and lowest HR/9 (0.69).
These are excellent ingredients for limiting damage in late-inning situations, and Clay Holmes — an All-Star snub, I should add — has been at the forefront of those efforts for the second year in a row. Not only has Holmes continued to yield a truckload of balls on the ground and has yet to allow a homer this year in 36 appearances, he's also struck out a career-best 30.5% of hitters he's faced.
Holmes is still the headliner, but he's just one among an impressively deep group of trustworthy arms, including three who emerged in the second half of last season in Albert Abreu, Wandy Peralta and Ron Marinaccio. Michael King has been exactly the kind of multi-inning weapon he was last season before he got hurt, familiar face Tommy Kahnle has been excellent in his return to the Bronx — he still hasn't allowed a run in 14 outings! — and Nick Ramirez and Ian Hamilton had been lights out prior to both getting roughed up by Baltimore on Wednesday.
Over the winter, it seemed like the Yankees were building one of the best rotations in baseball with the addition of Carlos Rodón to a group that already featured Gerrit Cole, Luis Severino, Nestor Cortes and Frankie Montas. Aside from the All-Star Cole, injuries, regression and underperformance have dramatically derailed such hopes. Fortunately, the bullpen has compensated in a massive way — and is a huge reason why the Yankees are still firmly in the postseason picture.
AL Central: White Sox primed to be top sellers at the deadline
Sure, you can look at the 37-50 White Sox and say "Hey, they are closer to first place in their division than the Yankees or Phillies or Padres! Why give up on the season now?" But if you've watched the team for any amount this season, you are firmly aware that the Southsiders are not going anywhere good in a hurry. I'd love to be proven wrong since I enjoy watching so many players on this roster — and the division is seemingly still up for grabs — but it sure feels like we're heading toward a sizable sell-off at the end of this month, particularly on the pitching side.
Lucas Giolito, who is slated to enter free agency this winter as one of the best arms available, is the most obvious name to watch over the next few weeks. He's a durable, mid-rotation arm who any postseason team would happily hand the ball to for an October start. He's the quintessential rental starter for the stretch run, and likely the best one available depending on what happens with Blake Snell and Marcus Stroman (or how you view them relative to Giolito).
Beyond Giolito, Lance Lynn is making $18.5 million this year with an $18 million team option for next year, and at least offers durability and bulk (in every sense), but he's been getting crushed all season despite racking up strikeouts at nearly a career-high rate. I could still see him being a trade target à la Noah Syndergaard a year ago, and brought in to eat innings and save a team's bullpen down the stretch, even if he's not expected to make a postseason start.
Dylan Cease could yield the most significant prospect return if the White Sox really want to blow it up and enter a full-scale rebuild. Cease, under club control through 2025, would be a massively valuable asset to put on the market, even considering his regression from Cy Young candidate in 2022 to merely good starting pitcher this season. I'm just skeptical he's worth moving at this stage.
In the bullpen, Reynaldo Lopez and Keynan Middleton are rental relievers that would certainly be attractive, while Kendall Graveman (under contract through 2024) and Joe Kelly ($9.5 million team option for 2024) could be appealing to teams more willing to absorb more considerable salary.
And what are we supposed to make of Tim Anderson? His name keeps getting thrown around as one of the most intriguing bats potentially available. Only, we're talking about someone whose 52 wRC+ currently ranks 161st out of 162 players with at least 250 plate appearances. I refuse to believe he's suddenly one of the worst hitters in the league, but it's foolish to deny there's elevated risk in acquiring Anderson at this stage. It's one thing to buy low on a struggling star in need of a change of scenery, but it's hard to imagine teams offering significant prospect value in return for someone who has been this bad all season. I'd still bet on Chicago — or any team that would acquire him — picking up Anderson's team option ($14 million in 2024), but it's suddenly a much more interesting decision than it was a few months ago.
All in all, I'm convinced this will be one of the selling teams we're focused on the most as the Aug. 1 trade deadline nears.
AL West: Tucker answered the call
Two weeks ago, I expressed concern about how the Astros' offense would perform with Yordan Álvarez on the IL with an oblique strain. Well, it seems outfielder Kyle Tucker may have felt a similar sense of urgency. He's promptly responded to the proverbial Bat-Signal with a 12-game hitting streak during which he's been one the most productive hitters in baseball.
Tucker wasn't having a bad season by any stretch, but it didn't feel like he was performing to his full potential until recently. Now, he's rocking a .293/.366/.479 slash line that feels much more in line with what we've come to expect from the 26-year-old outfielder. If Álvarez can return shortly after the All-Star break to a lineup that features this version of Tucker, Houston is more than capable of making the Rangers sweat atop the AL West. They might not be the juggernaut we thought, but it's still a damn good roster when everything is clicking.
NL East: Harper's power outage as surprising as his comeback
Bryce Harper's shockingly speedy return from Tommy John surgery has unquestionably been one of the biggest stories of the season's first half. By smashing nearly any historical precedent for how quick one could reasonably get back on the field after such a serious procedure, it seemed secondary to focus on what the Phillies slugger would actually look like when back in the lineup every day. Well, it's been a little over two months since his 2023 debut, and we're starting to get a better sense of what to expect from Harper at the plate, at least in the short term.
The .806 OPS seems plenty impressive considering the circumstances, but a closer look reveals a troubling trend: the power is nowhere to be found. Since being activated May 2, Harper is hitting .300 with a .396 OBP that ranks 11th among 165 qualified hitters. Good! At the same time, his .108 ISO ranks 150th over that span. Not good! Most incredibly, Harper hasn't homered since May 25 — a 34-game homerless streak that is by far the longest of his career.
I'm not here to say Harper won't homer again or can't regain his thunderous thump in the near future. But the sample is significant enough to wonder when exactly the version of Harper who struck fear into opposing pitchers will return to the heart of Philadelphia's lineup. With that said, he's still being treated as if he is the Harper of last October: Among hitters with at least 200 plate appearances this season, no one has seen a lower percentage of pitches in the strike zone than Harper.
It's possible this lack of punishable pitches in the zone has contributed to his recent decline in power production, but his batted ball data, which includes his lowest average exit velocity (90.2 mph) and hard-hit rate (40.8%), suggests it's not just a lack of opportunity; his power is clearly not fully operational just yet.
Again, it's incredible that he's playing at all, and still delivering above-average production. It seems ridiculous to criticize Harper for any reason considering what he went through to get back on the field so quickly, and I don't mean to question his ability by any stretch. For now, though, consider me intensely curious how his offensive game evolves over the second half of the season.
NL Central: Andrew Abbott saving the Reds rotation
Rookies Elly De La Cruz, Matt McLain and Spencer Steer have each been fantastic on offense for first-place Cincinnati, transforming the lineup into one of the NL's most exciting. But injuries to star sophomore starters Hunter Greene and Nick Lodolo — and a severe lack of reliable depth behind them — have left the Reds in a precarious position as the summer rolls along, regardless of the improved offense. Enter Abbott, another Reds rookie sensation who has made the big leagues look easy in his first few months competing against the best players in the world.
A 2021 second-round pick from the University of Virginia, the left-hander raced through the farm and forced the hand of the Reds' front office quickly this season after dominating the upper minors to a legitimately laughable degree. In 10 starts (three in Double-A, seven in Triple-A), Abbott punched out 90 opposing batters and allowed just 33 hits across 54 innings of work before his eventual call-up in early June. It didn't seem like the 24-year-old even got the memo that he had moved up to the highest level considering he didn't allow a run over his first three starts. The excellence only continued over the ensuing three outings, as he struck out 20 and walked just four. His 1.21 ERA since his debut is fourth lowest among all starting pitchers over that span, and one of the best marks in history to start a career:
Every win will count in what is promising to be a tight NL Central race down the stretch; the Reds have won all six of Abbott's starts thus far. And for a team whose other four non-Abbott start days are something of a mystery box while Greene and Lodolo are out, his immediate excellence has been invaluable.
NL West: Ha-Seong Kim, unsung Padres hero
Whether the Padres turn this stunningly disappointing season around or not, the bulk of the attention on the field — particularly on offense — will remain on the superstar quartet of Manny Machado, Fernando Tatís Jr., Juan Soto and Xander Bogaerts. But as San Diego has started to show signs of life heading into the All-Star break, Ha-Seong Kim is the guy who I've consistently seen at the center of positive Padres moments — granted, there have been frustratingly few over the season's first three months.
In just his second big-league season since coming over from the KBO League as one of Korea's most hyped position players ever, Kim is currently tied with Tatís for the team lead in bWAR at 3.9, a mark that also puts him in the top 10 of all position players. This inflated WAR total is due in large part to Kim's marvelous defense at multiple infield positions, which essentially all the advanced metrics absolutely adore. But as his manager Bob Melvin will tell you, Kim's glove prowess also passes the eye test.
Moreover, Kim has turned it on offensively. After his OPS dropped to .678 on June 14, he's hit .324/.395/.563 with five homers over his past 20 games, prompting Melvin to move him to the leadoff spot to help spark the dormant San Diego offense further. Kim was already a fan favorite last season as a slick-fielding utility man who could come up with the occasional big hit, but him developing into a reliably above-average bat would be a massive development for San Diego — not just in the second half of this season but for years to come.
Jordan Shusterman is half of @CespedesBBQ and a baseball writer for FOX Sports. He has covered baseball for his entire adult life, most notably for MLB.com, DAZN and The Ringer. He's a Mariners fan living in the Eastern Time Zone, which means he loves a good 10 p.m. first pitch. You can follow him on Twitter @j_shusterman_.
---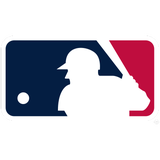 Get more from Major League Baseball Follow your favorites to get information about games, news and more
---