Women's Final Four: Everything to know about South Carolina-Iowa, LSU-Virginia Tech
It's been a wild tournament so far. Down went Indiana and Stanford, two No. 1 seeds projected to make a Final Four run. The Hoosiers and Cardinal lost on back-to-back nights in the second round of the tournament, shocking the basketball world and busting brackets.
Then went UConn – the 11-time national championship winners missed the Elite Eight for the first time since 2005 after they were upset by Ohio State in the Sweet 16. The loss snapped the Huskies' 14-year Final Four streak, too, capping a turbulent season filled with too many injuries and unforeseen adversity.
"The problem with streaks is the longer they go, you're closer to an ending than you are to the beginning of it," coach Geno Auriemma said after the game. "It's not if it's going to happen, it's just a matter of time when it's going to happen. And it was going to happen sooner rather than later."
Even with a few favorites out, the scene is set for fireworks this weekend.
The magical Caitlin Clark will lead Iowa to its first Final Four since 1993; South Carolina will try to become just the fourth program ever to repeat as champions; Kim Mulkey hopes to win a title with her second program in just her second year at LSU (she won three at Baylor); and Virginia Tech plans to cause some ruckus in the program's first trip to the Final Four.
The action begins Friday with Virginia Tech-LSU at 7 p.m. ET and South Carolina-Iowa at 9 p.m. ET, with the final set for Sunday afternoon at 3:30 p.m. ET.
Here's what you need to know.
No. 1 South Carolina vs. No. 2 Iowa
Well, what else is there to say but this is the matchup we've all been waiting for. It's the two National Player of the Year frontrunners Caitlin Clark vs. Aliyah Boston. It's the Hawkeyes, who have been on a revenge tour since being upset in the second round of last year's NCAA Tournament going up against the No. 1 overall seed Gamecocks, who are looking to defend their title as undefeated national champions.
In an epic Elite Eight performance on Sunday night, Clark made history by becoming the only player – women's or men's – to record a 40-point triple-double in an NCAA tournament game. Her stat line: 41 points, 12 assists and 10 rebounds. She accounted for more than 70% of her team's production – and that's despite her nine turnovers.
Clark was electric, as always, and had the crowd wrapped around her finger. She elevated her teammates, wowed a national TV audience with her zippy passes in transition, and as coach Lisa Bluder said afterward, "The better the opponent, almost the better she plays."
How will that look against the most imposing defense in the country? For as efficient and fun as Iowa has been offensively, South Carolina is lauded as one of the greatest defenses ever. The Hawkeyes led the nation in scoring offense (87.6 points per game), field-goal percentage (51.1%) and assists (21.1) this year; while the Gamecocks held opponents to the fewest points (50.4), lowest field-goal percentage (31.2%) and blocks per game (9.0).
Boston is the reigning player of the year and is expected to be the first pick in the upcoming WNBA Draft. She may not be putting up the same numbers she did a year ago, but that's because her role has changed. She doesn't have to do everything by herself – Zia Cooke is the team's leading scorer, Brea Beal is a defensive menace, and the South Carolina bench averages 33.0 points per game. However, Boston is coming off a night where she had 22 points, 10 rebounds and five assists in an 86-75 win over Maryland in Monday's Elite Eight.
The Gamecocks are currently riding a 42-game winning streak that dates back to last year's SEC Tournament. They've been to the last three Final Fours and know how to seize the moment. Can the Hawkeyes match them?
No. 1 Virginia Tech vs. 3 LSU
No matter what you think of Kim Mulkey or her fabulous jackets covered in sparkles and feathers, what she's been able to do in only her second year at LSU is remarkable. After spending more than 20 years at Baylor, where she led the Bears to three national championships, Mulkey decided to start over at LSU. Now in her second season, she has the Tigers in the Final Four.
LSU had nine new players for Mulkey to work with this season. After the Tigers' 54-42 win over Miami in the Elite Eight, Mulkey explained how she was able to quickly bring this group together to make a Final Four run.
"I remember when I took those transfers, a lot of my coaching friends said, 'Man, you got a locker room full of personalities. How are you going to handle that?'" Mulkey said. "And I said, 'Do you know me very well? Bring them on.'
"What they need is tough love. What they need is to be held accountable. What they need is a real woman. Boy, have they had a remarkable year."
Added Maryland transfer Angel Reese, who earned her 32nd double-double in the win: "We worked hard and we did everything that Coach said and now look at us."
LSU faces a Virginia Tech team that's taking its first trip to the Final Four. The Hokies knocked off Ohio State, 84-74, on Monday after the Buckeyes upset UConn in the Sweet 16 on Saturday.
Virginia Tech entered the NCAA Tournament as one of the most dangerous teams in the field and quietly made its way through the Seattle 3 region, knocking off teams like South Dakota State, Tennessee and Ohio State.
The Hokies are led by the delightful duo of Elizabeth Kitley and Georgia Amoore, who are best friends and lived together during the COVID pandemic. Kitley is a two-time ACC Player of the Year, a NPOY finalist and this season averaged 18.6 points, 10.5 rebounds and 2.3 blocks per game. She went off for 25 points, 13 rebounds and three blocks against the Buckeyes. Amoore, meanwhile, is on a six-game streak of scoring 20 points or more and had 24 on Monday.
Both LSU and Virginia Tech are solid defensive teams with underrated stars, all of whom will be on display Friday night in Dallas.
Laken Litman covers college football, college basketball and soccer for FOX Sports. She previously wrote for Sports Illustrated, USA Today and The Indianapolis Star. She is the author of "Strong Like a Woman," published in spring 2022 to mark the 50th anniversary of Title IX. Follow her on Twitter @LakenLitman.
Read more:
---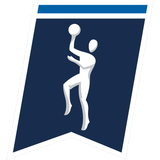 Get more from Women's College Basketball Follow your favorites to get information about games, news and more
---
in this topic

Caitlin Clark

Angel Reese

Aliyah Boston