Women's World Cup power rankings: USA starts tournament as No. 1
Not so many years ago, there wasn't much call for doing power rankings for the Women's World Cup.
It was easier to simply lump the teams into tiers, with the United States in one at the top by itself, a half dozen nations collected below, then everyone else happily along for the ride.
Well, this is 2023, and a lot has changed in even the period between the last World Cup and this one.
Sure, the Americans are still the team to beat, and deserving of the No. 1 spot in this — our first FOX Sports Women's World Cup power ranking list, to be updated at the end of each day's play — but it's a different ballgame now.
Name me a team in the tournament, and I'll show you a program that has shown some level of forward progress over the past cycle. Get ready for what might turn out to produce, it appears on paper at least, more upsets than we've ever seen before.
"There are more professional leagues around the world, and players are getting consistent minutes in games against high-level opponents," USA goalkeeper Alyssa Naeher told reporters this week in Auckland, New Zealand. "[So] you're getting hundreds of players who are able to play at the highest level every single weekend … that's just going to grow the game and grow the level of play."
POWER RANKINGS — July 19
United States: The favorite for a reason and motivated to make it three in a row.
Spain: Packed with talent and innovation, and a genuine force; no midfield unit is better.
England: Was staking a claim as the top team in the world until the injury bug hit.
Germany: Has never failed to reach the quarters, will be looking for even more.
Australia: Spurred by Sam Kerr, this team won't be scared of anyone on home soil.
France: The golden generation has gone, can coach Herve Renard be the wild card?
Canada: The Olympic champ has been through off-field turmoil, but is battle-tested.
Brazil: Marta is still going, but the biggest impact might come from coach Pia Sundhage.
Netherlands: The 2019 finalist hasn't progressed as much as it would have liked.
Japan: Always solid and professional, but desperately in need of a star striker.
Sweden: Poor recent form might affect confidence despite an Olympic silver.
China: Spent years in the doldrums until a stirring Asian Cup triumph. Not to be overlooked.
Norway: Early pioneers of women's soccer hoping for a resurgence in 2023.
Denmark: First task is to survive a tricky group.
Italy: Still looking for a breakthrough at the top level.
New Zealand: Needs a strong start to stir local interest.
Ireland: Nerves will be tested by opener against hosts Australia.
Portugal: First appearance comes courtesy of a resilient backline.
Switzerland: Impressed by reaching round two in 2015.
South Korea: Has a 1-8-1 record in its three World Cups.
Colombia: Highly competitive in South American qualifying, and Linda Caicedo is electrifying.
Jamaica: Strength in depth will be tested in a viciously tough group.
Nigeria: An African powerhouse, coached by American Randy Waldrum.
Argentina: Looking to secure its first victory at a World Cup.
Zambia: Fast-improving and a popular pick for causing a shock.
South Africa: African Nations Cup champ but struggling for form.
Haiti: An inspirational team that will have many neutrals on its side.
Vietnam: Tough early challenge against the reigning champ.
Morocco: Hard to know what to expect from this rapidly improving team.
Costa Rica: Current form is a worry, as is being in such a difficult group.
Philippines: Impressive effort in qualifying will give hope.
Panama: Facing a big step up in quality.
Martin Rogers is a columnist for FOX Sports and the author of the FOX Sports Insider newsletter. Follow him on Twitter @MRogersFOX and subscribe to the daily newsletter.
---
FIFA WORLD CUP WOMEN trending
---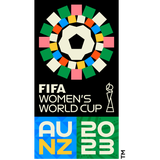 Get more from FIFA Women's World Cup Follow your favorites to get information about games, news and more
---