WWE Legend Iron Sheik Dead At 81
Entertainment
Wrestling legend The Iron Sheik, a former heavyweight champ and WWE Hall of Famer, has died at the age of 81, reps for the wrestler announced.
"Today, we gather with heavy hearts to bid farewell to a true legend, a force of nature, and an iconic figure who left an incredible mark on the world of professional wrestling. It is with great sadness that we share the news of the passing of The Iron Sheik, but we also take solace in knowing that he departed this world peacefully, leaving behind a legacy that will endure for generations to come," a statement on his social media page read.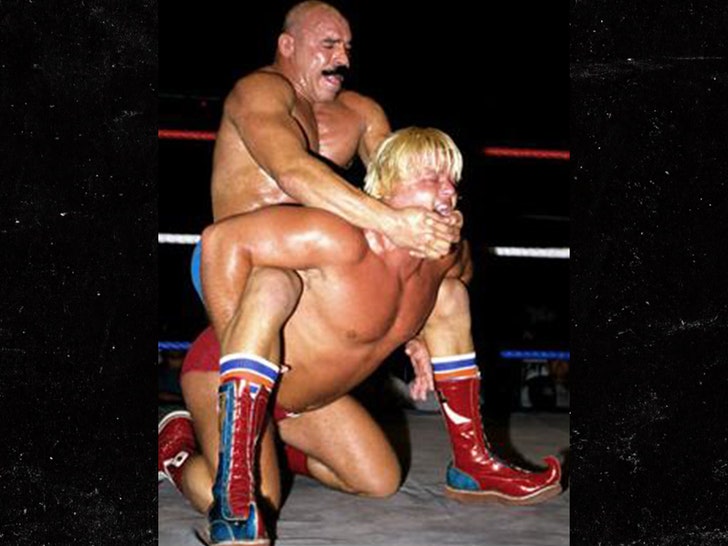 Sheik, real name Hossein Khosrow Ali Vaziri, was born in Iran in 1942 and was known as one of the biggest heels to ever step foot in the squared circle. He was also a former champ, beating Bob Backlund in 1983 and securing the title.
The Iron Sheik was one of Hulk Hogan's first rivals … and it was Hogan who ultimately defeated Sheik for the belt, giving rise to Hulkamania.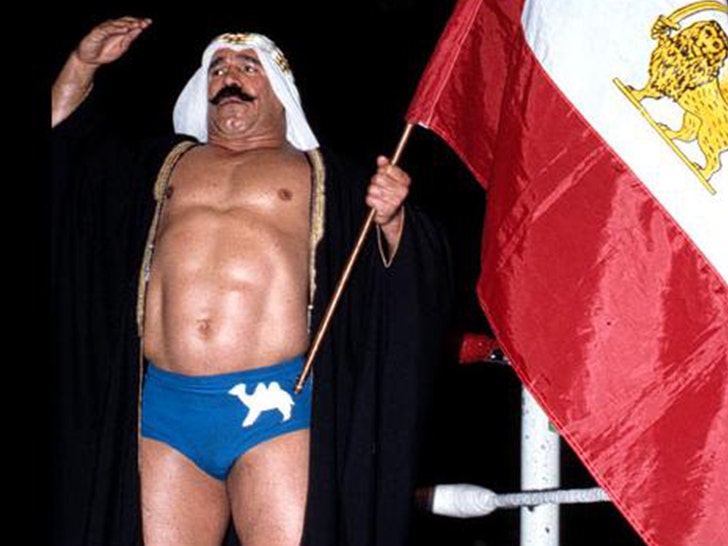 Sheik was also a WWF Tag Team champion, winning the strap with Nikolai Volkoff in 1985.
In 2005, Sheik was inducted into the WWE Hall of Fame by Sgt. Slaughter, longtime rival and former partner.
World Wrestling Entertainment released a statement on his passing, saying "WWE is saddened to hear of the passing of WWE Hall of Famer The Iron Sheik, and extends its condolences to his family, friends, and fans."
The Rock posted a heartfelt tribute to Sheik, recounting a story back when he was a rookie wrestler.
Rest in Power, Uncle Sheiky ❤️
Thank you for paving the way 🙏🏾
Love, light and strength to Caryl & the ohana x pic.twitter.com/p9c9wwQz6U

— Dwayne Johnson (@TheRock) June 7, 2023
@TheRock
Booker T also weighed in, offering condolences, writing, "My thoughts and prayers go out to the family of @the_ironsheik. He is one of the very best to ever to do it. God speed."
Actor Ken Jeong also shared a personal interaction he had with Sheik … saying, "Will never forget when @the_ironsheik checked in at the start of the pandemic. Rest in peace, and much love to his family."
Will never forget when @the_ironsheik checked in at the start of the pandemic. Rest in peace, and much love to his family. RESPECT THE LEGEND FOREVER ❤️🙏 pic.twitter.com/fgYnSqCOuc

— Ken Jeong (@kenjeong) June 7, 2023
@kenjeong
In true Sheik fashion, the last tweet sent from his account, just hours before his passing, was "F*** THE WILDFIRES"
Sheik is survived by his wife of 47 years, Caryl, and his children.
We discussed The Iron Sheik's legacy in a recent episode of the Last Days Podcast, available on all podcast platforms.