Yankees prospect Spencer Jones is not Aaron Judge, but he's still special
It's difficult to watch Yankees outfield prospect Spencer Jones play baseball and not think about Aaron Judge.
To be clear, that's an irresponsible and lazy comparison, one any scout worth a damn would demean you for making before stealing your Marriott points as punishment. Jones is a promising 22-year-old with a .797 OPS for the High-A Hudson Valley Renegades. Judge is the reigning MVP who just broke a cherished decades-old home run record.
One is less than a year into his professional baseball career and plays his home games in Wappingers Falls, New York. The other has $360 million hitting his bank account over the next ten seasons and will one day see his number 99 retired by the sports' most successful organization. It's like comparing apples and brake pads, shoelaces and oranges.
But just for a second, let's be irresponsible.
Jones, like his big league counterpart, is a herculean 6-foot-7 dynamo capable of playing center field who regularly produces top-of-the-charts batted ball velocities. As a junior at Vanderbilt University last spring, Jones hit 22 balls over 110 mph, including a single at 119. Judge is one of only a handful players ever with a recorded exit velocity 119 or above.
So while their style of athleticism differs — Judge has what you might call tight end physicality, while the more sinewy Jones looks like a world-class volleyball player — the base-level resemblance is somewhat unavoidable. And the simple fact that there may be another pinstriped home-run-knocking Goliath en route to The Bronx is reason enough to follow along.
And on Saturday afternoon, the Yankee farmhand's skills will be on full display against some of the game's most talented prospects as part of the annual MLB Futures Game. And thanks to his light-tower left-handed power, Jones is a good bet to put on an unforgettable display during the pre-game batting practice festivities.
Born and raised in the baseball hotbed of San Diego, California, Jones eventually matriculated to La Costa Canyon High School, a SoCal baseball powerhouse. The captain of the varsity team in Jones' freshman year happened to be current Angels outfielder and former No. 1 overall pick Mickey Moniak. And even though Moniak was three years ahead of Jones at Canyon, the two still keep in touch.
"He always had stupid juice," Moniak, currently in the midst of a breakout offensive season for Anaheim, relayed to FOX Sports via text message. "I thought he was going to be a pitcher the entire time. F*** me though, was I wrong. Kept trying to tell him to drop down like Randy Johnson and he wouldn't listen. Just decided to rake instead."
For much of his high school career, Jones was rated higher by scouts as a pitcher, and with good reason: he threw a low-90s heater with his left arm and had a ton of physical projection. But instead of going pro directly out of high school — the Angels took a flyer on him in the 31st round in 2019 — the talented Californian accepted a scholarship to play at Vanderbilt university, one of the country's premier college baseball programs, as a two-way player.
"I didn't like pitching that much," Jones explained before a recent High-A game. "I never really threw enough strikes either. I just would rather go out there and hit."
Unfortunately, Jones' freshman year in 2020 didn't go as planned. First the pandemic limited him to just 14 games before the season was scrapped and then, while pitching in a local California summer league, Jones fell victim to the ol' baseball boogeyman: a torn left UCL and Tommy John surgery.
But according to Jones, that surgery and recovery process was a blessing in disguise, a key turning point in his career and the last time he saw himself as a pitcher.
"When I tore it, I picked up the phone and called the coaches, I pretty much said like, 'Hey, I got the surgery. I don't want to rehab as a pitcher. I want to rehab as a position player. I want to be out there as soon as possible.'"
"I'd always been good, but didn't really know why I was good. To be honest, it was always talent over, you know, hard work at that level. But going through Tommy, John made me realize how much work you actually need to put in if you want to develop yourself at the next level."
After nine months of rehab, Jones returned to action as Vanderbilt's part-time DH in 2021 before joining the Brewster Whitecaps of the Cape Cod League. That summer, while living with his grandparents on The Cape, the then 20 year old rediscovered his stroke, hitting .309 with two bombs and drawing a lot of bulging eyes from MLB scouts.
"That was my dream, my whole childhood. I wasn't worried about professional baseball, I just wanted to live with my grandparents and play in the Cape. That summer helped me appreciate not to take myself too seriously. My grandparents are still gonna love me whether I get four hits or strike out four times…"
Jones parlayed that strong showing into a magnificent junior spring for the Commodores, in which he slashed .370/.460/.644 and was named a 2022 First Team All-SEC selection. A few months later, the Yankees nabbed him with their first-round pick, gave him a $2.88 million bonus and the Judge comparisons began.
"From a 30,000-foot view you can see a lot of physical similarities between Spencer and Judge," Explained Yankees hitting coordinator Joe Migliaccio "But as you start to get closer, you see some differences. They are different hitters, that's for sure."
Ken Rosenthal provides updates on Aaron Judge's timeline
Heading into this past offseason, the Yankees organization knew their budding young outfielder was incredibly skilled at hitting the ball hard, but they wanted him to lift it more. Migliaccio explained that taking a "large size fits all" approach to Jones' mechanics could have been detrimental to his development.
"Just because Judge can move his hips one way, doesn't mean Spencer can too. And vice versa. It's important to ask ourselves, bio-mechanically, how are their bodies working?"
Instead, the Yankees built a plan specifically tailored to Jones which focused on "cutting the fat" out of his swing path by (1) bringing his hands closer to his body and (2) adding more counter-rotation into his back hip during the load phase. Both are moves which kind of stray away from some of Judge's mechanical pillars.
The two skyscrapers met briefly during Spring Training, predictably, while working out.
"I talked to him a little bit in spring in the weight room," The reigning AL MVP, currently sidelined with a toe injury, told FOX Sports. "He was asking questions about what I do in there. I gave him a few nuggets. Biggest thing is, like, you're already a strong dude, you're already big enough. Don't kill yourself in the weight room. It's all about maintaining."
Jones says he learned a lot from watching big leaguers like Judge go about their day-to-day in camp and knows that as he rises up the organizational ladder, his interactions with the face of the franchise are sure to increase. For now, Jones is focused on continuing to improve his launch angle and swing decisions. The path between High-A and the bigs is long and fraught with dangers, even for someone as talented as Jones.
"Right now it's all about getting the pieces [of my swing] in the right place at the right time. You know? Not feeling like a robot. Making sure I feel athletic up there."
Jake Mintz, the louder half of @CespedesBBQ is a baseball writer for FOX Sports. He played college baseball, poorly at first, then very well, very briefly. Jake lives in New York City where he coaches Little League and rides his bike, sometimes at the same time. Follow him on Twitter at @Jake_Mintz.
---
MLB trending



2023 MLB mock draft 2.0: Shakeup at top between LSU duo Paul Skenes, Dylan Crews


Mets ask Francisco Alvarez to 'tone it down' with home run celebrations


Why Angels should trade Shohei Ohtani at the deadline





2023 MLB All-Star Week schedule: How to watch, channels, times, dates


2023 MLB All-Star Game: Rosters, starters, voting results, lineups


The (first-half) All-MLB Teams





2023 Home Run Derby: Participants, bracket, how to watch, start time


Julio Urías gives Dodgers glimpse of ace they need him to be


What we learned in MLB this week: Bryce Harper's power is missing

---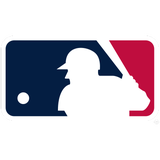 Get more from Major League Baseball Follow your favorites to get information about games, news and more
---