9 things we learned in NFL Week 10: Josh Dobbs may be for real; Coach of the Year contenders

What have we learned thus far in Week 10? FOX Sports' staff of NFL writers joined forces to deliver insight and analysis from around the league.
In this weekly story, we'll tell you what we noticed, what we heard and what to keep an eye on next.
Have we underestimated Josh Dobbs this whole time?
It's hard to think a future NASA scientist nicknamed The Passtronaut could be underestimated at anything he puts his brilliant mind to, but perhaps that's the case with new Vikings quarterback Josh Dobbs.
Dobbs, who graduated from Tennessee with a 4.0 GPA in aerospace engineering, has had multiple stops across the league throughout his four-year career — eight, to be exact. He bounced between practice squads and active rosters, fitting in where he could along the way. It happened this season, when Dobbs began the year as the Arizona Cardinals' starting quarterback with Kyler Murray still injured. Arizona knew Murray would be back. So did Dobbs. And he knew when that time came, his time would be up in the desert.
But he didn't count on Kirk Cousins rupturing his Achilles and Minnesota being in dire need of a quarterback right before the trade deadline. The Cardinals and Vikings got the deal done — for peanuts, mind you — and Dobbs played hero in Week 9, coming in for the injured rookie Jaren Hall in the first half unexpectedly. Minnesota won thanks to head coach Kevin O'Connell playing live-action Madden and Dobbs having the football IQ he does. The two worked in tandem to form a complete quarterback: O'Connell the one who knew the system, Dobbs the one who could execute it.
Sure, by the time Dobbs started the game Sunday against the New Orleans Saints, he had finally had the chance to throw to his receivers in practice. His offensive line knew his cadence and his IDs, checks, etc. Dobbs even got to know his teammates' names. But if you think a week is enough time to get fully up to speed, I have news for you: It's not.
Can Joshua Dobbs lead Vikings to playoffs?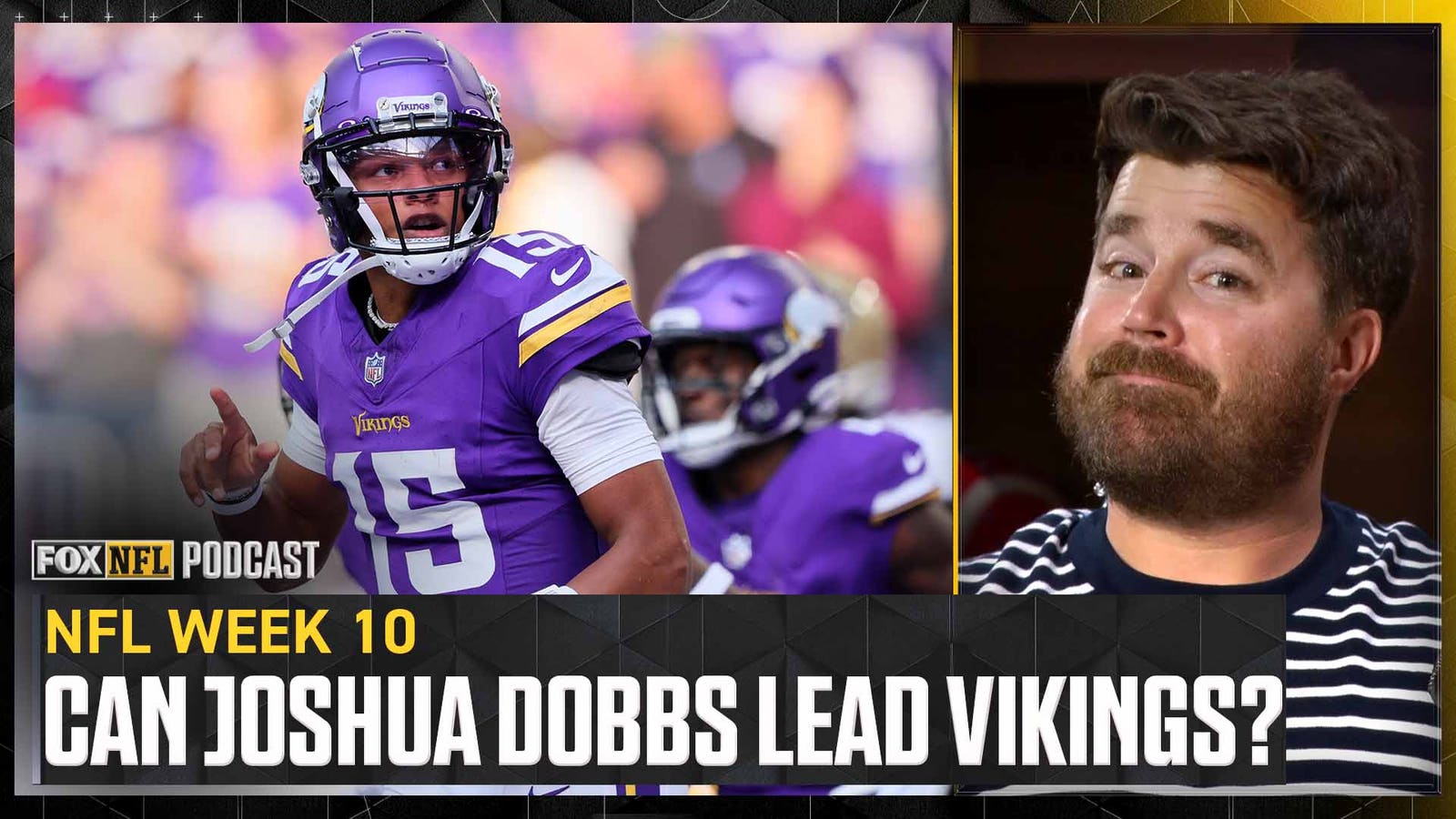 Dobbs internalized the game plan. The 28-year-old learned the language. He did an excellent job standing up in the pocket, making smart decisions and improvising when he needed to. But O'Connell was still making things easier on his new signal-caller. He designed a game plan that differed a bit from the ones Cousins ran. Namely, O'Connell called designed runs for a mobile quarterback. To make a drastic adjustment to your scheme and game plan based on a new player's skill set in a week undoubtedly meant hours of extra work in the office. It's no easy feat.
So, while we may have underestimated Dobbs, we might have underestimated Kevin O'Connell even more. — Carmen Vitali
C.J. Stroud deserves a ton of credit. But DeMeco Ryans deserves Coach of the Year consideration
As spectacular as C.J. Stroud has been — he's getting MVP buzz as a rookie! — DeMeco Ryans deserves to be a leading candidate for Coach of the Year.
In his first year as Texans head coach, the former 49ers defensive coordinator is the leader at the forefront of a resurgent Houston team that continues to shatter preseason expectations. At 5-4 through Week 10, the Texans have already surpassed their win total from each of the past three seasons. They're over .500 for the first time since beating the Jaguars in the 2021 season opener. They're a playoff contender, currently holding the final AFC wild-card spot and in contention for an AFC South title.
Personnel upgrades have helped, but the Texans' defensive front has also drastically improved with Ryans — a former Pro Bowl linebacker and linebacker coach — as playcaller. Houston allowed a league-worst 170.2 rushing yards per game last season. The team is allowing just over half of that this year (93.6 rushing yards allowed per game), ranking in the league's top eight.
Houston's secondary played better last season, but Ryans has the defense performing significantly better in key metrics such as points allowed (17th; 27th last year) and red-zone efficiency (tied for 11th; tied for 21st last year).
Texans players seem to feed off of Ryans' energy. He has the whole team behind him. He has gotten everyone to buy into his SWARM (special work ethic and relentless mindset) mantra, which stresses finish, aggression and focus among all players.
Is C.J. Stroud an MVP candidate now?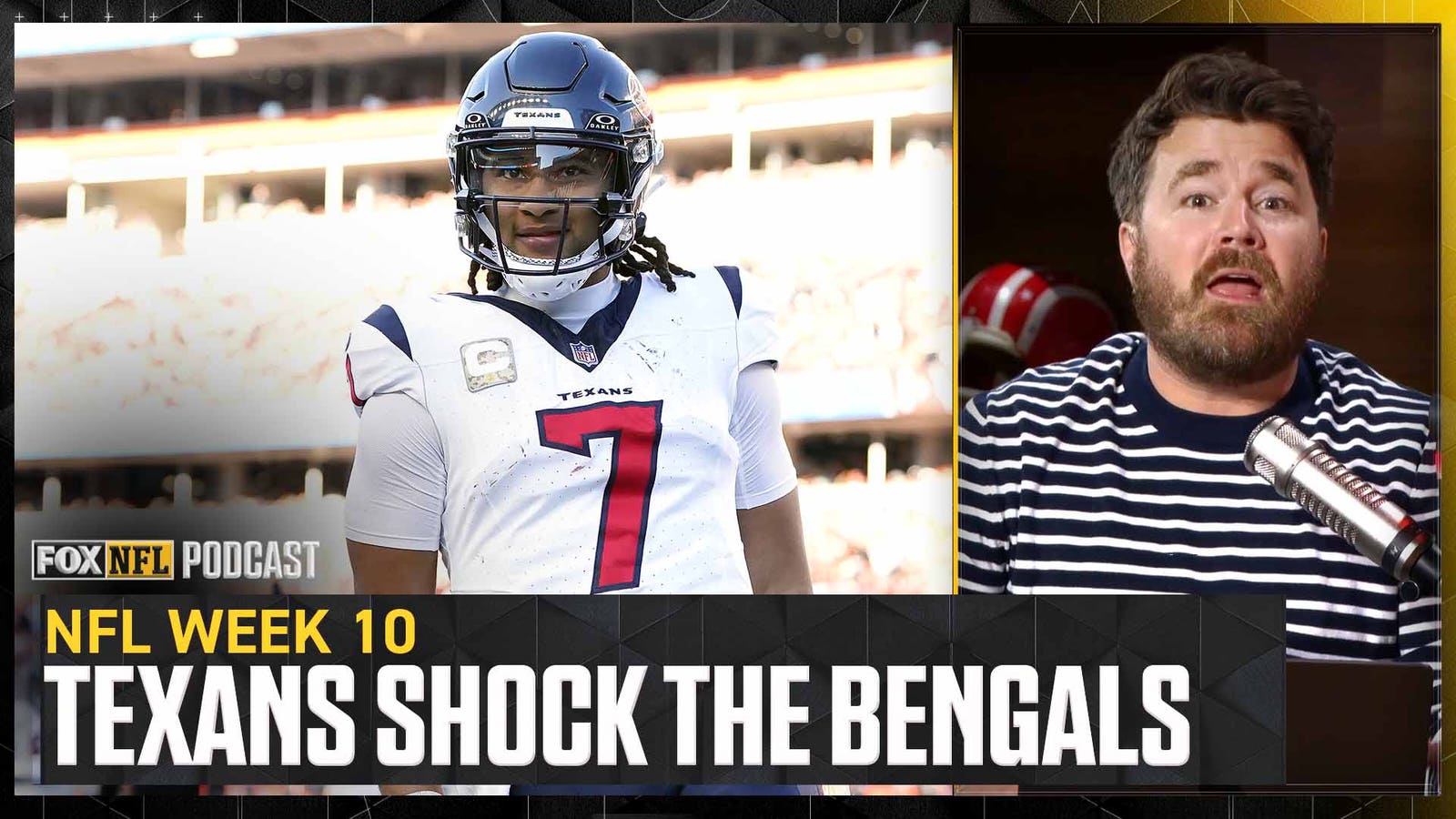 I think one of the most important things Ryans has done since becoming head coach was to not just hand Stroud the starting job. There was a legitimate quarterback competition between Stroud and Davis Mills in the summer. The No. 2 overall pick wasn't named the starter until after the preseason finale, much later than the other rookie first-round quarterbacks. Ryans made Stroud earn the job, which set the tone for the team from the jump. — Ben Arthur
49ers, Brock Purdy return to dominant ways off bye week
Humbled by a three-game losing streak, the San Francisco 49ers finally looked like a team that could win a Super Bowl again in a 34-3 road victory over the Jacksonville Jaguars.
Second-year pro Brock Purdy's bounce-back performance was at the heart of San Francisco's turnaround.
After not turning the ball over once during San Francisco's 5-0 record to start the year, Purdy had six turnovers during his team's three-game losing streak. But against Jacksonville, the Iowa State product was back to playing efficient football. He finished 19-for-26 for 296 yards with three touchdowns and no interceptions for a 148.9 passer rating. Purdy dialed up eight passing plays of 20-plus yards, including a deep shot to tight end George Kittle for a 66-yard touchdown.
According to Next Gen Stats, Purdy was pressured on a career-high 53.6% of his dropbacks but completed six of 13 passes for 120 yards and a score under pressure.
Most importantly, Purdy didn't turn the ball over.
Brock Purdy, 49ers cruise in Jacksonville
"I came into this game with a clear mindset of, 'Man, I've got dudes around me, got a great defense, be smart with the ball and make plays,'" Purdy told reporters after the game. "Play free in terms of cutting it loose, but all while still playing within the scheme and being smart with the ball. That's where I was at. And I've got to keep playing like that moving forward."
San Francisco also got an improved performance from the defense. With Chase Young playing his first game since the trade, the 49ers sacked Trevor Lawrence five times, forced four turnovers and held the Jaguars to season-lows in total yards (221), rushing yards (59) and first downs (12).
San Francisco's six wins have been by an average of 22 points per contest. — Eric D. Williams
Rico to the rescue? Dowdle deserves a shot to help the Dallas rushing attack
Dak Prescott is on fire and so is the Dallas Cowboys offense. Prescott has even started to develop an array of weapons in the passing game beyond CeeDee Lamb. But there's still one thing missing: The Cowboys haven't had much of a rushing attack this season.
So, maybe it's time to give Rico Dowdle more of a chance.
With Tony Pollard still struggling to regain the form he had before he tore his ACL at the end of last season, Dowdle got his most action of the season on Sunday in the Cowboys' 49-17 blowout of the New York Giants. And he made the most of it, rushing for 79 yards and a touchdown on just 12 carries — a robust 6.6 yards per rush.
He impressed Cowboys coach Mike McCarthy, too.
"He runs so damn angry," McCarthy said. "It's beautiful."
The Dallas rushing attack could use a little more of that anger, even though Dowdle is probably not capable of being the team's workhorse just yet. After all, the former undrafted free agent out of South Carolina (2020) missed most of the past two seasons with hip and ankle injuries.
Dak Prescott, Cowboys crush the Giants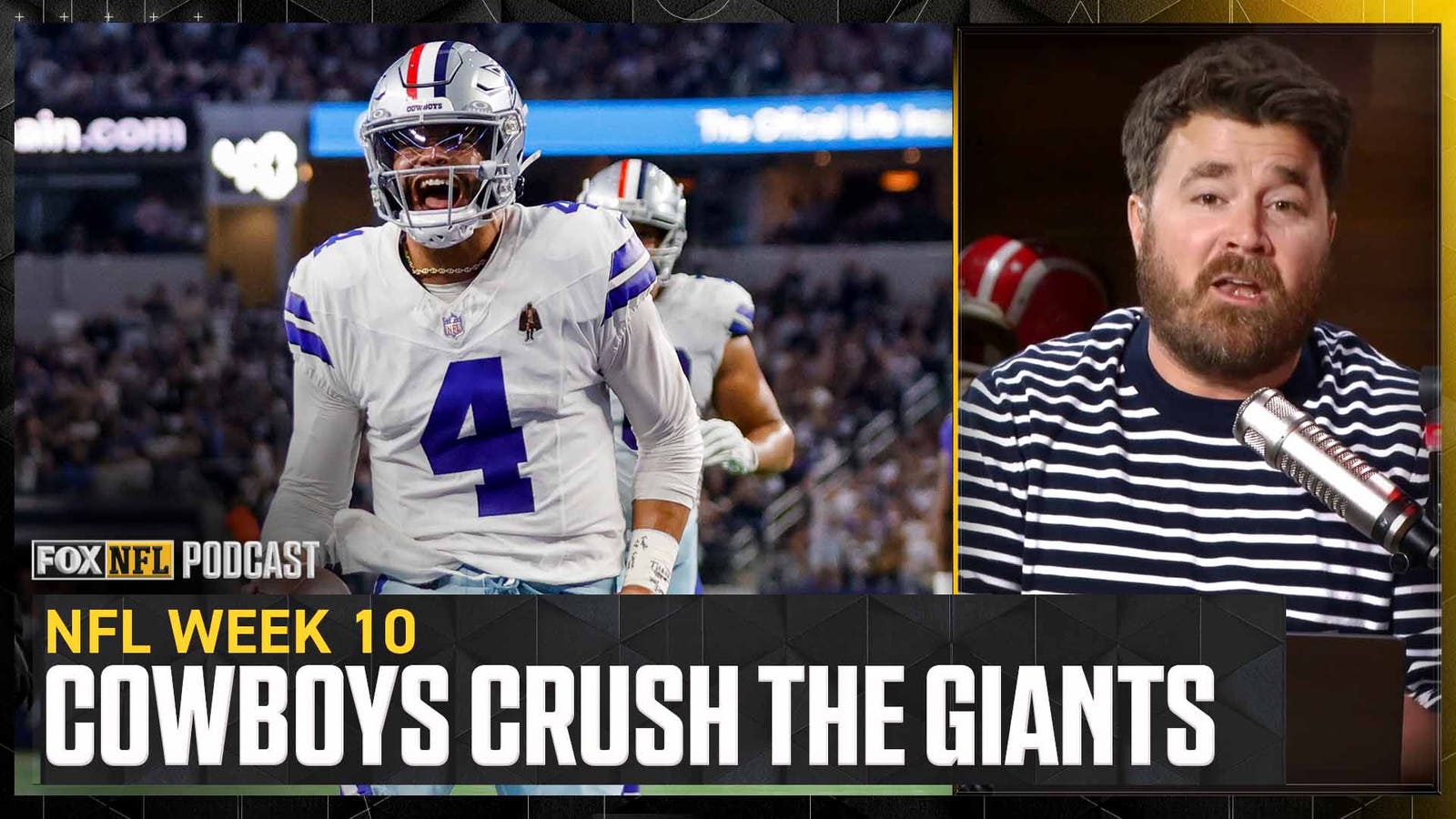 But he certainly showed he's capable of more work than he has been getting. And maybe he could boost a running game that had averaged just 82 yards per game over the past four weeks.
"That's the young man we saw as a rookie," McCarthy said. "Some players … go through an injury phase. Sometimes they have one or two things back-to-back. That's really just his situation. You're seeing a young man finally get some opportunities. I've always been high on Rico. It's awesome to see him have some success."
His success is amplified because Pollard just hasn't been the same player. He has a total of 163 rushing yards in those four games. Even Sunday, against a struggling Giants defense, he carried the ball 15 times for only 55 yards.
Pollard was supposed to be the bellcow in the Cowboys' backfield this season. It was a big reason why they were so willing to let Ezekiel Elliott walk without an obvious replacement on the roster. But Pollard can't do it alone. He has just 529 yards through nine games so far and is averaging a career-low 3.9 yards per carry.
That's not bad, but clearly, he could use a little help. It's time to see if Dowdle is capable of giving him and the rushing attack the boost it so obviously needs. — Ralph Vacchiano
Titans must prioritize OL help for Will Levis this offseason
The honeymoon phase for Will Levis as the Titans' starting quarterback is over. He had his worst performance among his first three games in Sunday's 20-6 loss to the Bucs, which dropped the Titans to 3-6. The second-round rookie had a 48.7% completion rate for 199 yards and no touchdowns with an interception and a 53.3 passer rating.
But this isn't really about Levis. Sure, he threw some dangerous passes and could've made a better decision here or there. But this is really about Tennessee's inability to protect him. The Bucs had four sacks, 13 quarterback hits and 27 pressures on Levis.
Of course, the Titans' offensive line was hurting. Right guard Daniel Brunskill (ankle) was inactive and offensive tackle Nicholas Petit-Frere (shoulder) was placed on injured reserve, knocking him out for at least four games. But healthy or not, Tennessee's O-line has struggled mightily in pass protection all season. The Titans ranked third-worst in adjusted sack rate entering Week 10 (10.6%), according to FTN Data. In reality, it has been a major issue since 2021.
Taking Peter Skoronski No. 11 overall this year should be just the tip of the iceberg for the Titans this offseason. Their offensive line needs a complete makeover, starting at left tackle. Poor offensive-line play can hurt Levis' development if the team allows it to persist. — Arthur
Is Will Levis ready for the moment with the Titans?
Montez Sweat looks like a difference-maker for the Bears
The Chicago Bears took a huge risk at the trade deadline, sending what figures to be a high second-round pick to Washington in exchange for defensive end Montez Sweat. The 27-year-old was on an expiring contract, meaning Chicago only had him locked up for the next nine games.
A few days later, the Bears inked him to a four-year, $98 million extension that included the second-most guarantees at his position ever — all before he had even played a down in the navy and orange. Sweat has never had a double-digit sack season. He also has benefited from playing along a defensive line in Washington that included All-Pro-caliber players Jonathan Allen, DaRon Payne and (when he was healthy) Chase Young.
Yes, Sweat is a well-rounded edge defender, but would he be as productive, if not more, without those players around him? Could he be "the guy" in Chicago on a weaker defensive front?
If Thursday night was any indication, the answer is yes. Sweat had eight pressures in his second game for Chicago. The last time a Bear had that many in a single game was Robert Quinn in 2020. And while Sweat didn't get a sack, Chicago had its third multi-sack game of the year, tallying three sacks of Carolina quarterback Bryce Young. Sweat seemed to make the players around him better.
The only caveat here is that the Bears' opponent was indeed the Carolina Panthers, arguably the worst team in the league right now. Carolina's offensive line in particular has been hit hard with injury and has generally lacked cohesion. The true test will come next weekend against the Detroit Lions, but so far, Sweat is off to a good start. — Vitali
Defense still a thorn in Brandon Staley's side for Chargers
Defensive guru Brandon Staley and the Los Angeles Chargers allowed the Detroit Lions to convert four of five fourth-down attempts, including one on the final drive that allowed Detroit to keep the ball away from a sizzling Justin Herbert and L.A.'s offense.
Detroit kicker Riley Patterson made a 41-yard field goal as time expired to give Detroit a 41-38 victory in a shootout at SoFi Stadium.
Staley was hired as L.A.'s head coach three years ago in part for his defensive acumen, but once again, his defense played small against a potent offense.
The Bolts allowed Detroit quarterback Jared Goff to throw for 333 yards and two scores in his return to SoFi Stadium. Goff played his first five NFL seasons with the Los Angeles Rams. The Chargers also allowed 200 rushing yards — David Montgomery led the way with 116 yards and a score on just 12 carries.
"We have to get back to work and focus on fundamentals," Staley told reporters after the game. "The fundamentals of playing defense start at the line of scrimmage, playing blocks, leveraging the football, tackling and then staying connected in coverage. We didn't rush well enough today, didn't cover well enough. And it starts with me."
The Chargers give up an NFL-worst 291 passing yards per contest and have allowed opposing offenses to score at least 30 points three times this season. The Bolts also allow a league-worst 22.8 first downs a game and 7.51 yards per play, No. 31 in the NFL.
Even in games when Herbert plays well, the defense doesn't do enough to allow his effort to produce a win. The Oregon product finished 27-for-40 for 323 yards, with four touchdowns and an interception in his team's loss to the Lions.
With L.A. at 4-5 and in danger of missing the postseason, things need to change quickly for Staley and the Chargers, who travel to face the Green Bay Packers in Week 11.
"There have been games where we haven't put up enough points and there were big games where we put up some points," Herbert said after the game. "But we play as a team. We win and lose as a team. In all three phases, we believe in each other. We believe in this team, this coaching staff." — Eric D. Williams
[Want great stories delivered right to your inbox? Create or log in to your FOX Sports account, follow leagues, teams and players to receive a personalized newsletter daily.]
The Packers have talent, but they need some changes — Joe Barry among them
The Green Bay Packers lost in Pittsburgh by a 23-19 margin. But it wasn't because of young quarterback Jordan Love. He threw for 289 yards and two touchdowns. He also had two interceptions, but one came on a desperation attempt at the end of the game. Love shouldn't be faulted for that.
Should the Packers be concerned about Jordan Love's struggles?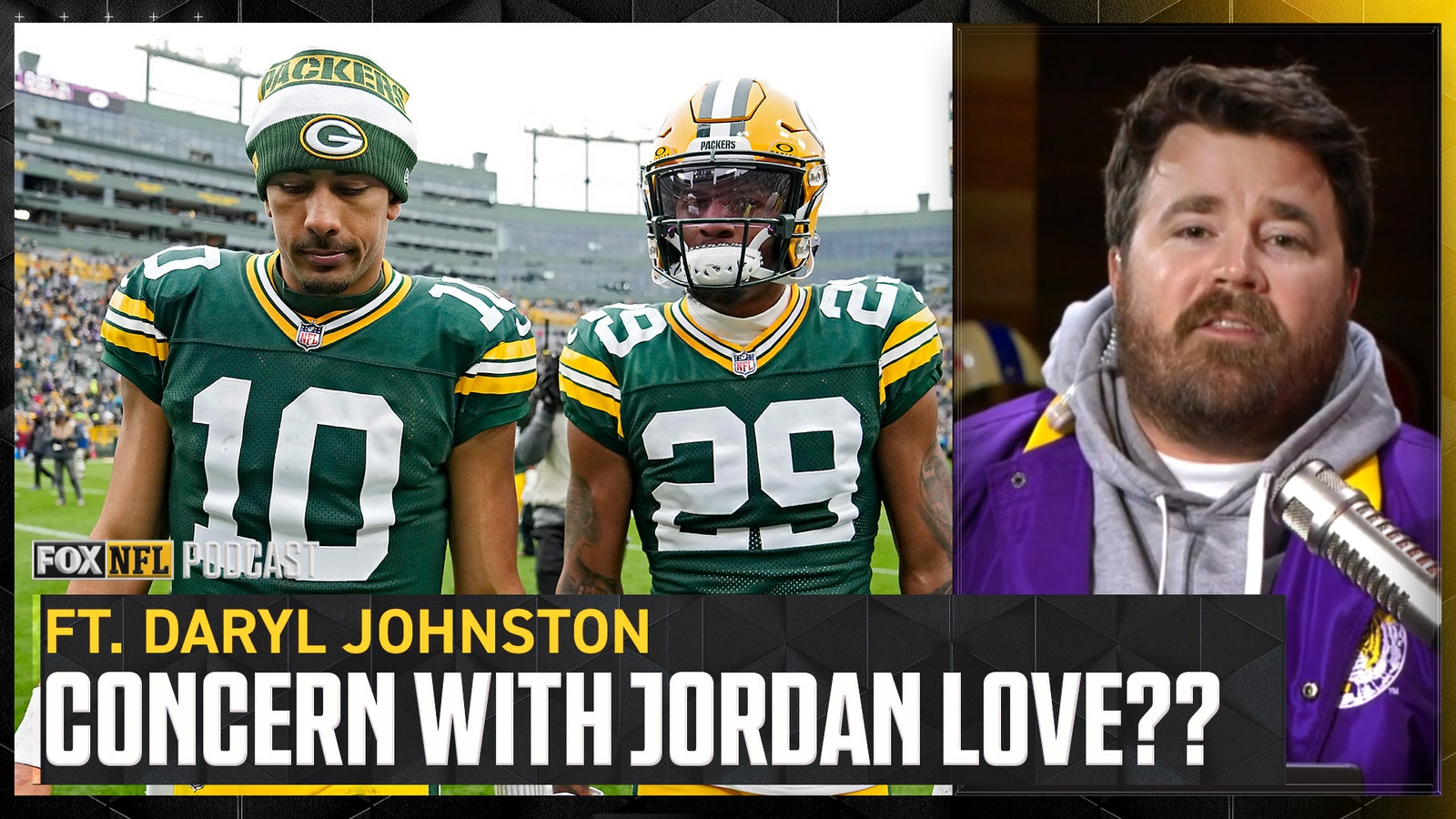 The real story is the same as it has been, even predating Love: The Packers defense is unimaginative, uninspired and ineffective.
With seven first-round picks at its disposal, this was supposed to be a unit that Love could rely on while he found his groove. That hasn't been the case all season. The Green Bay run defense allowed 3.6 yards before contact Sunday, according to ESPN. That was the Steelers' second-most in the past three seasons, and they had come into the game ranked 28th, averaging just 2.0 yards per rush before contact.
The Packers currently rank 23rd in rushing yards per game allowed with 124. Their pass defense is in the top 10, which is a small silver lining. But in addition to their struggles stopping the run, Green Bay also isn't giving Love extra chances by creating turnovers. They rank 19th in interception rate. They have the third-fewest takeaways in the league with just eight. That's a regression from even last year, where they finished 11th with 24 on the season.
The Packers' defensive unit is moving in the wrong direction, and there has to be some accountability taken. Even a future Hall of Famer struggled to make up for the defensive struggles last season. What chance does a first-year starter have? That's not what needs to change. For the most part, nor is it the personnel on the field. The Packers have the answers in the locker room. They just need to bring in someone who can get the most out of what they already have — and defensive coordinator Joe Barry hasn't shown he's the one to do it. — Vitali
Bucs getting impact from rookies on defense
Tampa Bay's defense took a huge step forward in its 20-6 victory over the Titans, and rookies played a big role in the pressure consistently applied to rookie quarterback Will Levis.
First-round DT Calijah Kancey and third-round edge rusher Yaya Diaby each had two tackles for loss, and Diaby had one of four Bucs sacks on the day. When the Titans were at the Bucs' 6-yard line early in the fourth quarter, trying to make it a one-score game, it was Kancey who dropped Derrick Henry for a three-yard loss, keying a red-zone stop that forced Tennessee to settle for a field goal.
"I thought he was a keeper when we got him," coach Todd Bowles said of Kancey's continued emergence. "But I think he's just scratching the surface. I think there's a lot more in him."
Kancey is the first NFL rookie to have multiple tackles for loss in back-to-back games since the Cowboys' Micah Parsons and the Dolphins' Jaelen Phillips both did so in 2021.
Joining Kancey and Diaby for the first time was Markees Watts, an undrafted rookie from Charlotte who'd been inactive for all of the Bucs' first eight games this season. He found out Friday he would be active for the first time, immediately after the "p-squad lift," an end-of-week workout in which he typically goes extra hard, knowing he isn't playing Sunday.
"As soon as I get out of lift, I'm sore, my legs are dead, and I get a call from Coach: 'You're up,'" he said. "I was like, 'Oh my God, what have I done?' But I was excited."
Watts played sparingly but made a huge impact in the fourth quarter — he stunted inside and hit Levis as he was throwing, sending the ball high up for an easy interception by Antoine Winfield. Watch the highlights of the defense's "row the boat" celebration in the end zone; Watts gets there late and just lays on the ground in disbelief that he not only played, but also helped the team pull out a win in his debut.
"I just thanked God and laid there," he said. — Greg Auman
It not about the X's and O's, it is all about the "Jimmies" and "Joes"
If you are wondering how Antonio Pierce has quickly transformed the Las Vegas Raiders into a winner following Josh McDaniels' departure, the secret lies in adhering to an age-old adage that prioritizes players over schemes.
While some coaches believe in systems, schemes, and tactics, the NFL is a matchup league with the best players routinely determining the outcome of games. As a former player, Pierce understands this premise and has instructed his coaches to build their game plans around the Raiders' blue-chip players to enhance their chances of winning games.
You can look no further than his post-game explanation for why Davante Adams was featured in the game plan against the New York Jets.
"The first couple plays were right to him. Get the ball in his hands, get him going. When you've got one of the best receivers in the game, I'm not stupid. I know who to get the ball to," Pierce said postgame.
The simplistic approach sounds like a plan plucked from a high school coach, but it is an effective strategy that has helped the Raiders post back-to-back wins since Pierce took over as the interim head coach. The head coach has put the ball in the hands of Adams and Josh Jacobs (53 carries, 214 rush yards and two scores) to steady an offense that lacked an identity under his predecessor despite the immense talent and potential of the lineup.
Although the Raiders need to find a way to score more points to knock off elite teams, putting the ball in their best players' hands forces opponents to make difficult decisions when defending the Silver and Black. With the Raiders' complementary players benefitting from the extra attention on Jacobs and Adams, the offense has an established pecking order that results in a better rhythm and flow.
The defense has also benefitted from the "build around the players" tactics employed by Pierce. Maxx Crosby is thriving as a "one-man show" this season, but the Raiders have given him more freedom to attack from various deployments. In addition, he has challenged the rest of the defense to match the Pro Bowler's energy on the field.
As a relentless worker bee with a non-stop motor, Crosby outworks opposing blockers at the point of attack, utilizing his superior size, strength, and power to wear them down as a run-stopper and pass rusher. With the athletic defender capable of attacking from anywhere along the line, the Raiders have created and exploited favorable matchups with stunts, games, and blitzes that lead to splash play opportunities for Crosby and others at the line of scrimmage.
Considering how well the team has responded to the game plans tailored to the strengths of their blue-chip players, Pierce's "Jimmies" and "Joes" tactics should be copied by others looking for a spark. — Bucky Brooks
This story was compiled by:
AFC South reporter Ben Arthur (@benyarthur)
NFL analyst Bucky Brooks (@BuckyBrooks)
NFC South reporter Greg Auman (@gregauman)
AFC East reporter Henry McKenna (@McKennAnalysis)
NFC West reporter Eric D. Williams (@eric_d_williams)
NFC East reporter Ralph Vacchiano (@RalphVacchiano)
NFC North reporter Carmen Vitali (@CarmieV)
---
NFL trending



NFL Week 10 highlights: Raiders beat Jets; Lions, Seahawks, Cardinals win on last-second FGs


NFL Week 10 top viral moments: Josh Dobbs, C.J. Stroud, 49ers, Browns draw buzz in epic slate


2023 NFL Defense Rankings: Team Pass and Rush Stats





New York Jets vs. Las Vegas Raiders: Prediction, odds, picks


NFL Stock Watch: 49ers get their groove back; C.J. Stroud, Texans look legit


Former NFL cornerback D.J. Hayden and 5 others killed in crash in downtown Houston





Patriots continue to come undone; Bill Belichick, Mac Jones' futures in question


Rob Gronkowski goes airborne, skydives live on 'FOX NFL Sunday'


Eagles' Jason Kelce reflects on being named 2023 Sexiest Man Alive finalist

---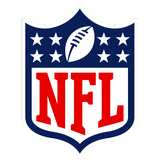 Get more from National Football League Follow your favorites to get information about games, news and more
---