Comedian Salvador Nears Making It Official, Visits Fiancé's Parents.
Well known Comedian Patrick Idringi Salvador has visited the parents of his long time fiancée Daphine Frankstock with a few of his friends.
Some of the few people at the ceremony included NTV news Anchor Andrew Kyamagero and events promoter Balaam Barugahare.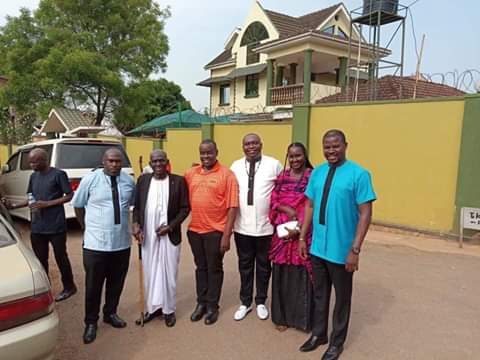 This comes few days after he proposed to her at a certain event amidst cheers.
It also could be a signal that the two are close to making it official as a Couple.