Details Emerge On How Diana Nabatanzi Talks Fine Outside but Loses Her Voice On Entering BBS TV Compound.
It started as a rumour and it now seems to be more of a fact that BBS TV presenter Diana Nabatanzi has lost her voice.
Close sources told EJazz News that the Diana has her voice very fine while outside her work place but she loses it as soon as she steps foot at her work place. We also tried calling her phone and she could speak.
Many have attributed this to witch craft as others took it further pinning the happening to relationship wars. Unconfirmed rumour also has it that this could be a work-related attack.
Diana has been in the news where rich man Lwasa revealed how he dated for several years, made invested in her only for her to refuse to bare kids for him or to even introduce him to her parents.
Diana, has however been quiet on all this as she's been doing more of inspirational quotes in her social media.
Masaka tycoon Lwasa Emmanuel is well known for injecting millions of money in city female celebrities. It should be remembered that he was ounce close to Singer Desire Luzinda many years ago.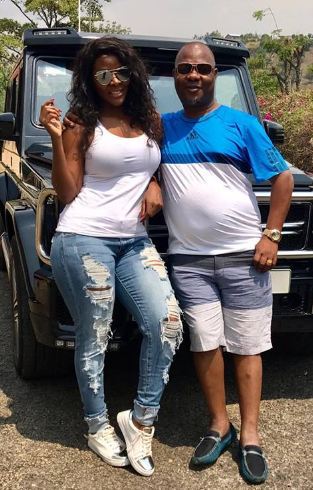 Besides the one at home he(few days) he held a wedding for a new wife ; Angel saying Diana had played a lot of games with him. It's at this very event that he promised if Angel(the bride) got him pissed, he wouldn't hesitate getting another wife.
Lwasa emphasized how money rules life and that people have to live there lives to the maximum saying that's what he's doing.