Fuso Track Loses Control, Knocks Five Cars Killing One On Spot.
A fuso track has this evening lost control and knocked five cars in Ntinda around UNEB offices.
In the accident, one Boda Boda man was knocked and his head was smashed.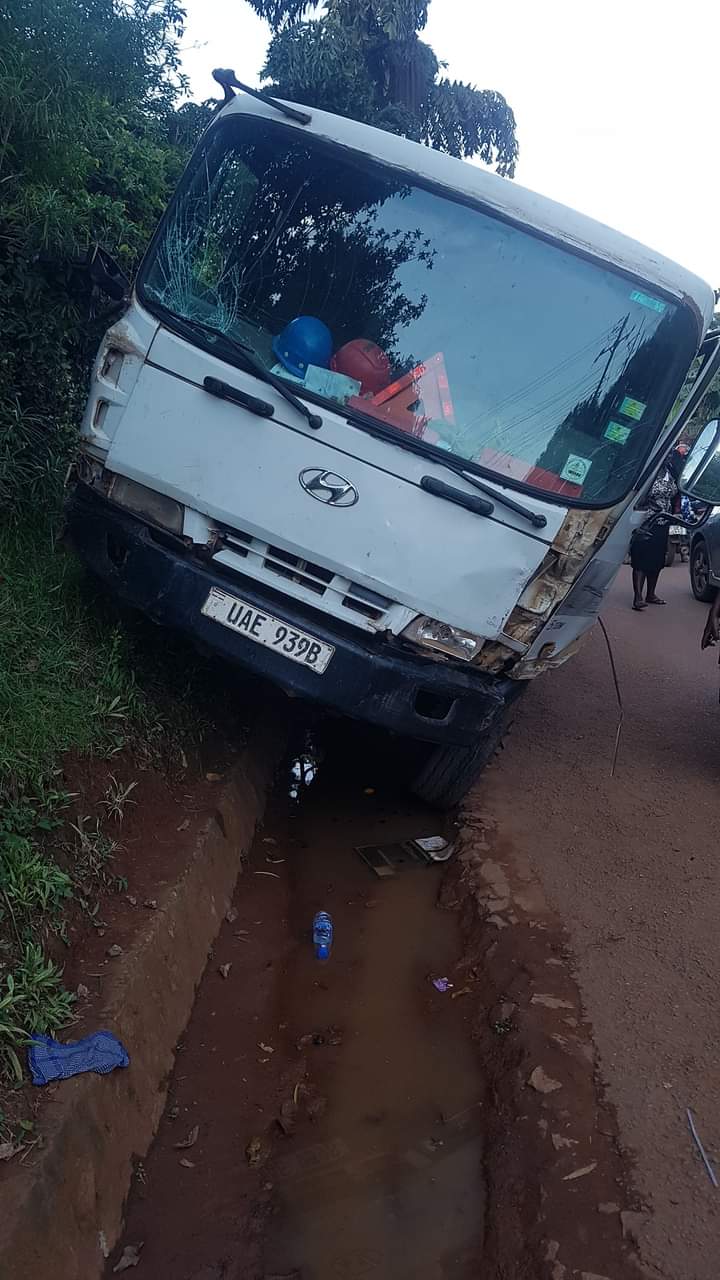 We are yet to establish the number of injuries cause by the accident. Sources at the scene however said that the vehicle failed to break ramming into other raid users.
This is the second similar accident in the same vicinity in less than one month as few weeks ago another track rammed into 5 cars killing at least two people.